Fire at Notre Dame Cathedral
2:38 p.m. ET, April 15, 2019
The cathedral was built in the 13th century and draws 13 million visitors a year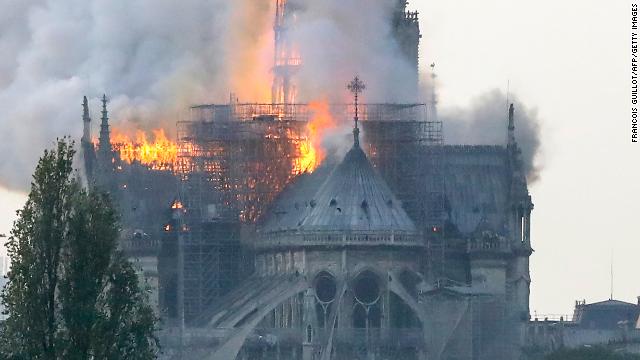 The medieval cathedral was completed in the 13th century and today, with its towers, spire, flying buttresses and stained glass, is considered a feat of architecture as much as a religious symbol.
It is one of Paris' most popular attractions, drawing an estimated 13 million visitors a year.
Today, it is in flames.
1:24 p.m. ET, April 15, 2019
Twitter photos show smoke billowing from Notre Dame's cathedral
Twitter users are sharing various angles of the fire at Notre Dame.
1:42 p.m. ET, April 15, 2019
There is a fire at the historic Notre Dame cathedral in Paris
Police in Paris say the Notre Dame cathedral is on fire.
In a tweet, police said: "Notre Dame Fire in progress. Avoid the area and facilitate the passage of emergency vehicles and intervention of the @prefpolice."