Powerful stories of women around the world
10:39 a.m. ET, March 8, 2019
This refugee-turned-model is encouraging women to be trailblazers
On International Women's Day, CNN asked women around the world to share how they're empowering others. Here's Halima Aden's story.
Refugee-turned-model Halima Aden became the first Miss Minnesota contestant to compete in a hijab and continues to do so in her successful modeling career around the world.
During the two-day beauty pageant in 2016, Aden showed only her face, making her the first contestant to wear a hijab and a burkini in the pageant. According to Aden, this pageant was an opportunity to dispel the narrative that many Muslim women are oppressed.
"I empower women by staying true to myself and also encouraging them to go out and not be scared to be the first. If you don't see yourself represented in any given field, take it upon yourself to be the one."
10:19 a.m. ET, March 8, 2019
She wants to revolutionize the way women buy bras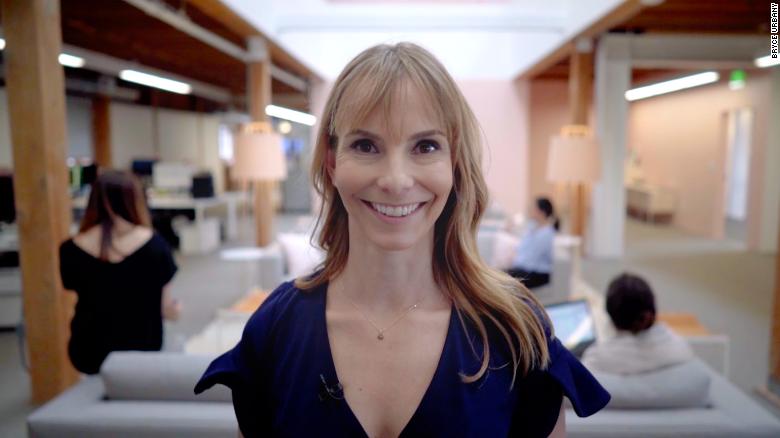 Heidi Zak thought she was going to revolutionize the way women buy bras. But two years after she launched her company, ThirdLove, she was still trying to attract customers.
Her solution: A try-before-buying program that allows women to order a bra and wear it for up to 30 days. If the customer decides to keep it, they buy it. If they don't, they can return it to ThirdLove.
It was a radical idea and Zak was nervous about whether or not it would work. But it was a turning point for the company, because she said the program "allowed a woman to take a risk on a brand she hadn't heard of and that truly changed the course of our business."
The tool to success: Her company later launched a web site that offered a new tool called Fit Finder that asks shoppers 10 questions, including their current bra size, their go-to brand and how long they've had their current bra, in order to assess their ideal bra size and fit. Nearly 12 million shoppers have used Fit Finder so far.
One thing that Zak hopes will make ThirdLove stand out is its messaging that its bras are for women of all shapes, colors, ages and sizes. ThirdLove's line of flesh-colored bras, for instance, includes five shades to match a variety of skin tones. And ThirdLove is one of the rare lingerie makers to offer half sizes.
It's really this idea of being an inclusive brand with sizes to fit many women across all kinds of shapes and sizes," she said.
9:47 a.m. ET, March 8, 2019
She's fighting to make sure no girl misses school because of a period
On International Women's Day, CNN asked women around the world to share how they're empowering others. Here's Amika George's story.
George was just 17 years old when she started a campaign #FreePeriods, asking the government to address period poverty in the United Kingdom.
She had read an article about how other girls had to miss school when they were menstruating because they couldn't afford basic sanitation products. Outraged that this was happening in her country, she took it upon herself to take a stand through an online petition that turned into a protest.
"No girl should miss out on an education because she can't afford menstrual products," she told CNN.
9:36 a.m. ET, March 8, 2019
Female politicians are wearing white. Here's why.
You might have seen the look at President Trump's State of the Union address this year.
Dozens of female lawmakers, who attended the President's address, donned a range of white outfits as a show of solidarity among women.
But why? The color is associated with the suffragette movement. Early advocates for women's voting rights wore white as a symbol of purity, often alongside purple for dignity and green for hope. The suffragettes also used white to reassure onlookers that their protests were non-aggressive.
White has continued to serve as symbol for women in politics.
Here are some of the women who have embraced the symbol:
Shirley Chisholm: She was the first African American woman to be elected to Congress. She wore white to be sworn in 1969.
Geraldine Ferraro: She did the same when she was named America's first female Vice President nominee.
Hillary Clinton: The former secretary of state often donned a white pantsuit, most notably when accepting her party's presidential nomination in 2016.
9:12 a.m. ET, March 8, 2019
How a women's razor startup is taking on the "Pink Tax"
Georgina Gooley was tired of seeing women get ripped off, especially when it came to personal care products like razors.
"It's called the 'Pink Tax,'" said Gooley, co-founder of New York-based startup Billie. "There's nothing different or unique about women's razors that should make them more expensive than men's [razors]. But they are."
So in 2016 she teamed up with Jason Bravman to help level the playing field. Bravman had just graduated with an MBA from the University of Pennsylvania's Wharton School and they both agreed: It was time to disrupt the women's razor market, just as startups Dollar Shave Club and Harry's had done for men.
Here's what they came up with: Billie — an online subscription service that delivers discounted razors and other body care products.
Billie's $9 starter kit includes a razor handle, a magnetic holder that attaches to a shower wall and two five-blade razor cartridges, all of which are shipped free. Customers can indicate whether they want cartridge refills (at $9 for 4 cartridges) delivered every one, two or three months.
8:43 a.m. ET, March 8, 2019
She's an award-winning female country singer and an advocate for literacy
Dolly Parton is the most award-winning female country singer of all time. But music isn't her only passion. She's also an advocate for literacy.
Growing up in rural Tennessee, the singer said children had to skip school to work and "help support all of these big families," she said
Parton's father, who died in 2000, was illiterate. "My own father didn't get a chance to go to school," she said. "He couldn't read and write, and that hindered him a great deal because he was so smart. It really bothered him a lot."
In 1995, Parton started the Imagination Library in honor of her father.
"If you can read, you can self-educate," Parton said.
The charity sends free books every month to preschool-aged children. So far, Imagination Library has distributed almost 85 million books in the United States, United Kingdom, Canada and Australia.
"My dad was so proud when the kids would get the books. He just was prouder of that than probably my great success in show business."
8:17 a.m. ET, March 8, 2019
This poet is tackling gender discrimination
Aranya Johar's spoken-word performance "A Brown Girl's Guide to Gender" went viral in 2017. Now she's on a mission to advocate for women's rights in her home country of India.
Johar, who started writing poetry when she was 11, writes about women's issues and mental health because she said "India is really desensitized to both of these topics."
I thought it was important to use my privilege and my platform to talk about things that are otherwise not discussed in India," she said.
Watch her story: