Global Climate Strike: Students around the world protest climate inaction
11:19 p.m. ET, March 14, 2019
Campaigning for less coal and cleaner air in Seoul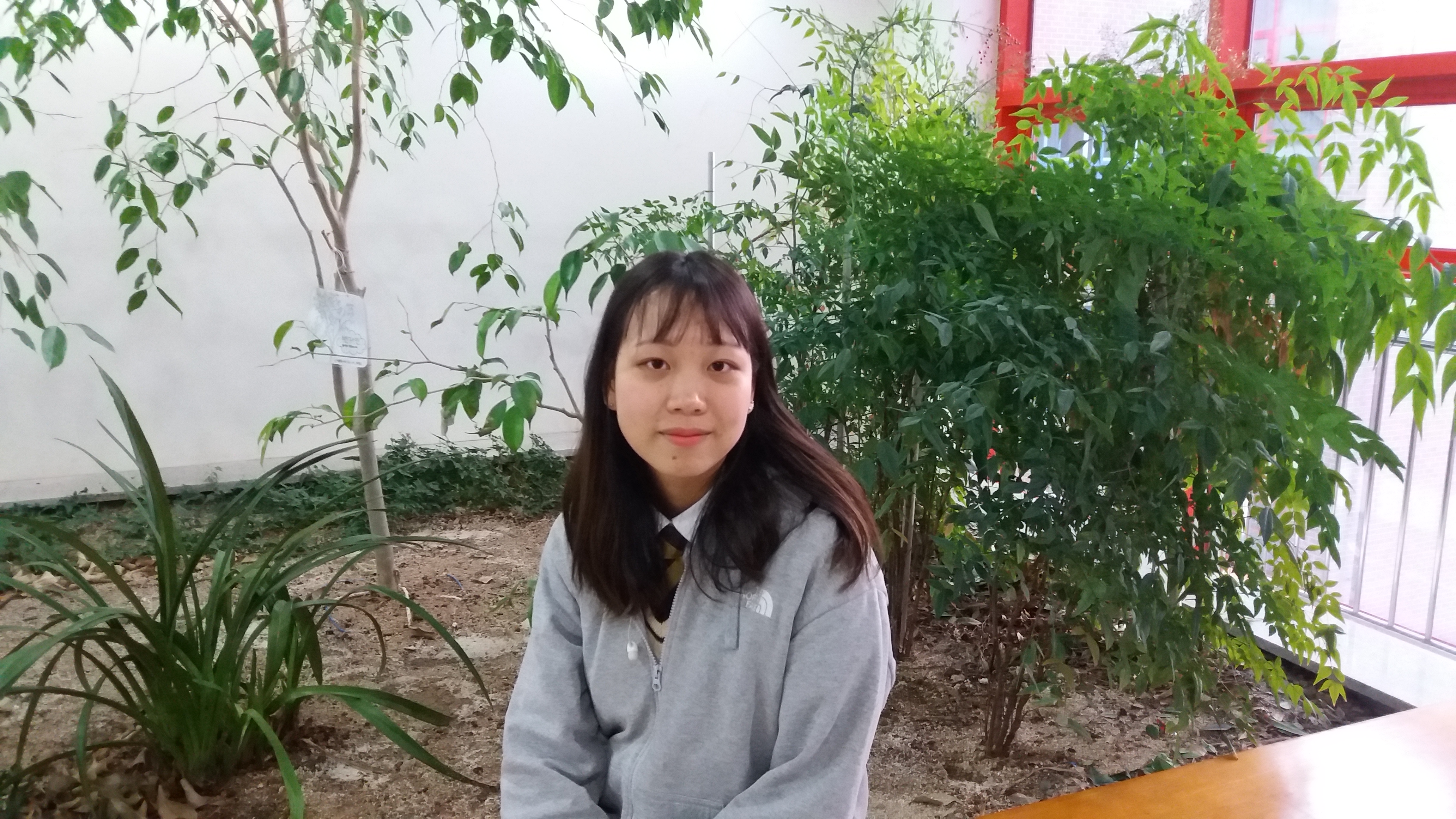 High school student Seo-gyung Kim, 17, is protesting today in the South Korean capital with activist group Youth for Climate Action. 
"I don't understand why my government is not investing more in the renewable energy sector but is still investing in coal-powered plants," she says.
Just 2% of South Korea's energy sector is currently renewable, the International Energy Agency told CNN.
The country has vowed to close 14 coal power plants as part of its 2050 Energy Vision Plan, but recently invested tens of billions of US dollars in coal, according to the World Energy Council.
Air pollution is a serious problem in South Korea. The government declared it a "social disaster" this week and passed a set of bills to tackle the problem after seven cities experienced record-high concentrations of harmful PM 2.5 particles.
"When I step out of my apartment, I run into a seven-lane road," says Kim. She says she can see dust and is conscious of the ultra-fine particles that clog the city's atmosphere. "Nowadays, I feel breathing is more difficult," she says.
12:01 a.m. ET, March 15, 2019
Thai students take on climate change AND plastic pollution
Students in Bangkok are preparing to present a letter to Prayut Chan-o-cha, the Thai prime minister, asking the government to take action on air pollution, single-use plastic and deforestation, as well as climate change.
11:10 p.m. ET, March 14, 2019
"If primary kids can understand this, why can't you?"
The banners of young children in Australia have got a point.
10:20 p.m. ET, March 14, 2019
Great Barrier Reef victim of climate change
"Half the Great Barrier Reef is dead," according to the Facebook event page for the Australian climate strike. It described how the country was "in the thick of the climate crisis," and referred to prolonged drought, catastrophic bushfires, severe cyclones and heatwaves.
The Great Barrier Reef suffered two recent incidences of mass bleaching, in 2016 and 2017, which killed about half of the corals on the Great Barrier Reef, along with many others around the world.
John "Charlie" Veron -- widely known as "The Godfather of Coral" -- is a renowned reef expert who personally discovered nearly a quarter of the world's coral species and has spent the past 45 years diving Australia's Great Barrier Reef.
He told CNN last year the mass bleaching events were a wake-up call for the world in the wider battle against climate change. "It's more than an alarm bell," says Veron. "It's an air raid siren."
Check out CNN's special report on the dire warnings about the future health of one of Australia's most treasured natural wonders.  
12:18 a.m. ET, March 15, 2019
New Zealand's climate minister was punched in the face
The day before the climate strike, New Zealand's climate minister was punched in the face. It's not known if the attack was politically motivated.
Sporting a black eye, James Shaw posted a video to Twitter thanking people worldwide for sending messages of support. He also thanked a couple who stopped to help him. 
"I'm ok, I'm back at work, and I'm very much looking forward to today's school strike for climate," he said. "And I hope to see you there."
10:07 p.m. ET, March 14, 2019
Does climate threaten Australia's national security?
Australia's climate change policy -- or lack of -- is shaping up to be a key issue in the upcoming federal election.
Earlier this week, Home Affairs secretary Mike Pezzullo named climate change among seven "gathering storms" he sees for national security in the coming decade.
Pezzullo said that, along with disputes over dangerous territories, poverty, hunger, water and resource scarcity, climate change would contribute to the mass displacement of people.  
Meanwhile Sydney's Town Hall was packed with students -- some already of voting age -- this morning, as one of the largest climate change protests of more than 50 being held around Australia on Friday got underway. 
9:50 p.m. ET, March 14, 2019
Political cartoonists back the kids
Political cartoonist David Pope, from the Canberra Times, in Australia, tweeted his take on the climate protests with an image of a chalkboard scrawled with lines of punishment, ending with FFS… Strike for Climate Action. 
Australian cartoonist Cathy Wilcox created the below illustration for the Sydney Morning Herald and the Age, which she posted to Twitter with the comment "Solidarity, kids."
3:27 a.m. ET, March 15, 2019
"What's the point in going to school if no-one listens to the educated?"
Students in Nelson on New Zealand's South Island have banners with some cutting slogans:
9:19 p.m. ET, March 14, 2019
"No more coal, no more oil"
Children at the protests can be heard chanting, "No more coal, no more oil, keep the carbon in the soil," according to a video posted to Twitter by Berentson-Shaw.
high school students taking part in protests in New Zealand. Some of the marchers in Wellington were in their first years of school, according to Jess Berentson-Shaw. She said her favorite moment was when a six-year-old boy shouted "we want climate justice," as his mother tied his shoelaces.