Global Climate Strike: Students around the world protest climate inaction
6:08 a.m. ET, March 15, 2019
"Our climate has been broken by politicians"
Students are taking to the streets in Helsinki, Finland, waving banners which read "it's time to panic."
"Our climate has been broken by decision makers, who should have taken action before most of (the) protesters were even born," Timofei Ulyanov, vice-chair of Helsinki Young Greens tells CNN.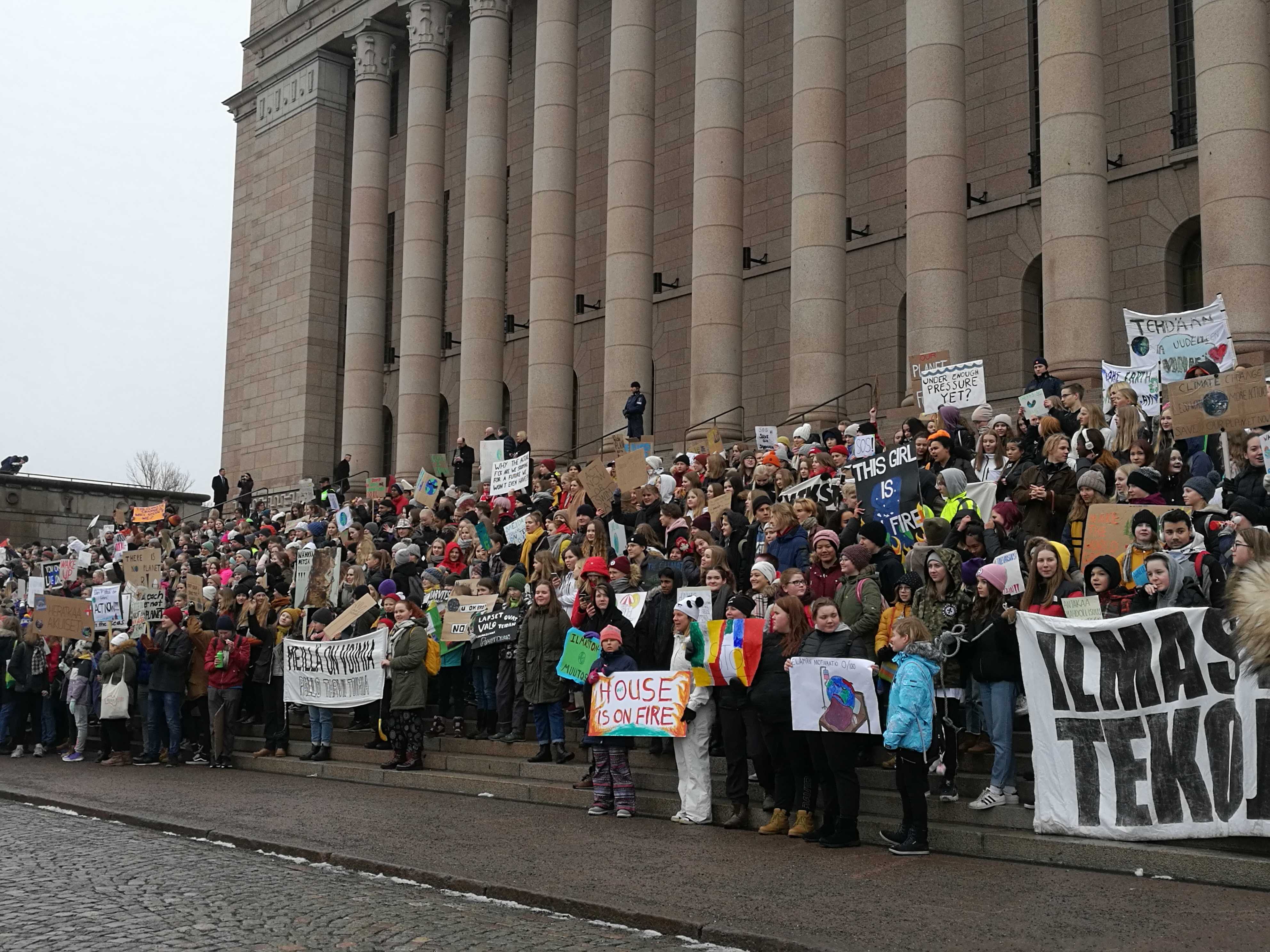 5:59 a.m. ET, March 15, 2019
"Stop melting life"
5:26 a.m. ET, March 15, 2019
"We need to be listened to"
Climate change is "something that terrifies my generation", says 15-year-old Possnett, expressing her frustration that as a teenager she cannot vote on climate-related issues.
When the UK experienced its hottest February day on record this year, Possnett, who lives near Cambridge, says her immediate thought was "this is not how it should be!"
"It is impossible not to notice climate change," she says.
Possnett joined the UK Student Climate Network (UKSCN) in January and started organizing strikes across the country.
"I would much rather be at school (than striking) but I don't have that luxury," she says.
Read more about Possnett's motivation to become a climate activist here.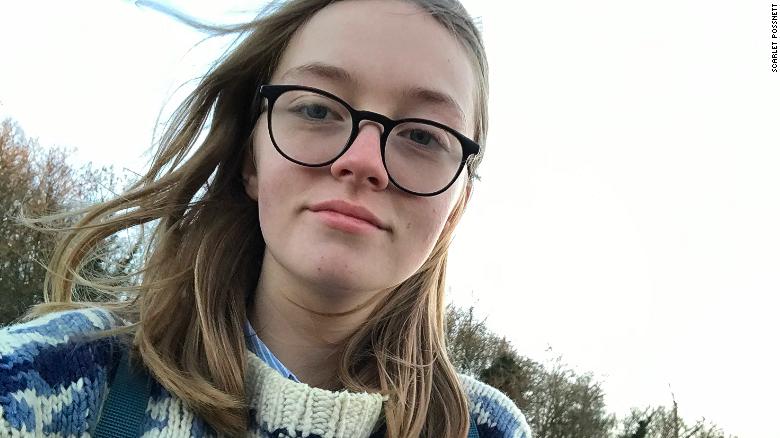 4:56 a.m. ET, March 15, 2019
The girl who inspired a global climate movement
Greta Thunberg started striking outside the Swedish parliament last summer, launching a global youth climate movement.
The 16 year old took the world by storm last year when she berated world leaders and business executives for their insufficient efforts to curb emissions.
Inspired by her dedication, schoolchildren around the world started skipping class to call on their governments to do more to tackle the climate crisis.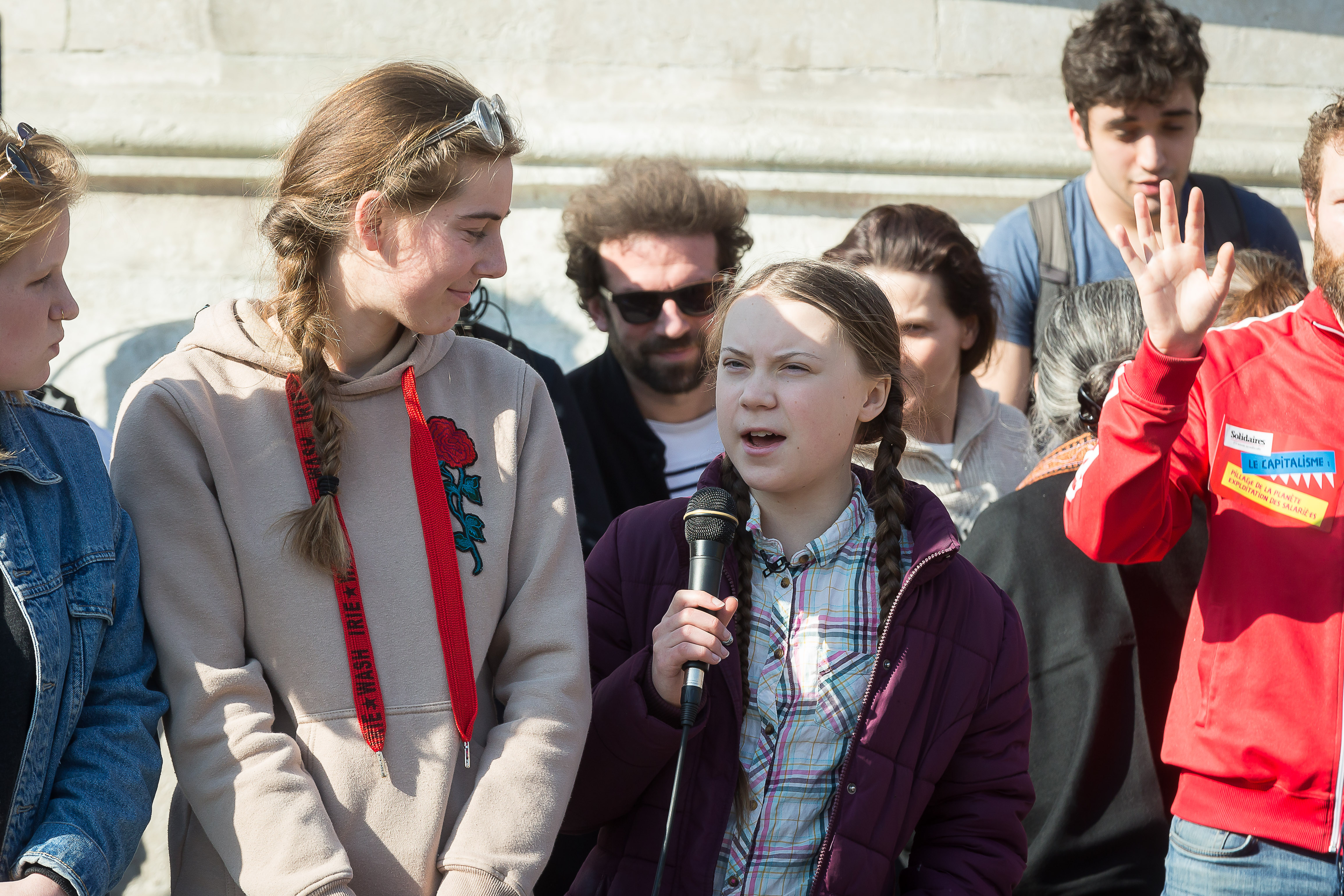 5:03 a.m. ET, March 15, 2019
A Maori challenge to climate change
This morning, students in Nelson on New Zealand's South Island performed a roaring haka war dance. Their enemy? Climate change.
4:15 a.m. ET, March 15, 2019
Japan and Taiwan join the protests
Students marched from Omotesando to Shibuya in central Tokyo demanding climate justice. Check out the cool polar bear hat.
Meanwhile in Keelung City, Taiwan, students didn't strike, exactly, but they came together to learn about climate change and call for action.
4:03 a.m. ET, March 15, 2019
World's fish stocks plummeting
Ocean warming is endangering fish worldwide and has shrunk populations by up to 35% in coastal regions near China and Japan, scientists say.
During their research, they were "stunned" to discover that global warming has harmed fish stocks worldwide and warned that the decline could threaten the livelihoods and food supplies of millions of people.
Read the full story here.
3:07 a.m. ET, March 15, 2019
India strikes back ... including 2 lone but dedicated protestors
Strikes are planned in 36 locations around India today. About 150 kids are protesting in Central Park in Connaught Place -- a major financial, commercial and business hub in New Delhi.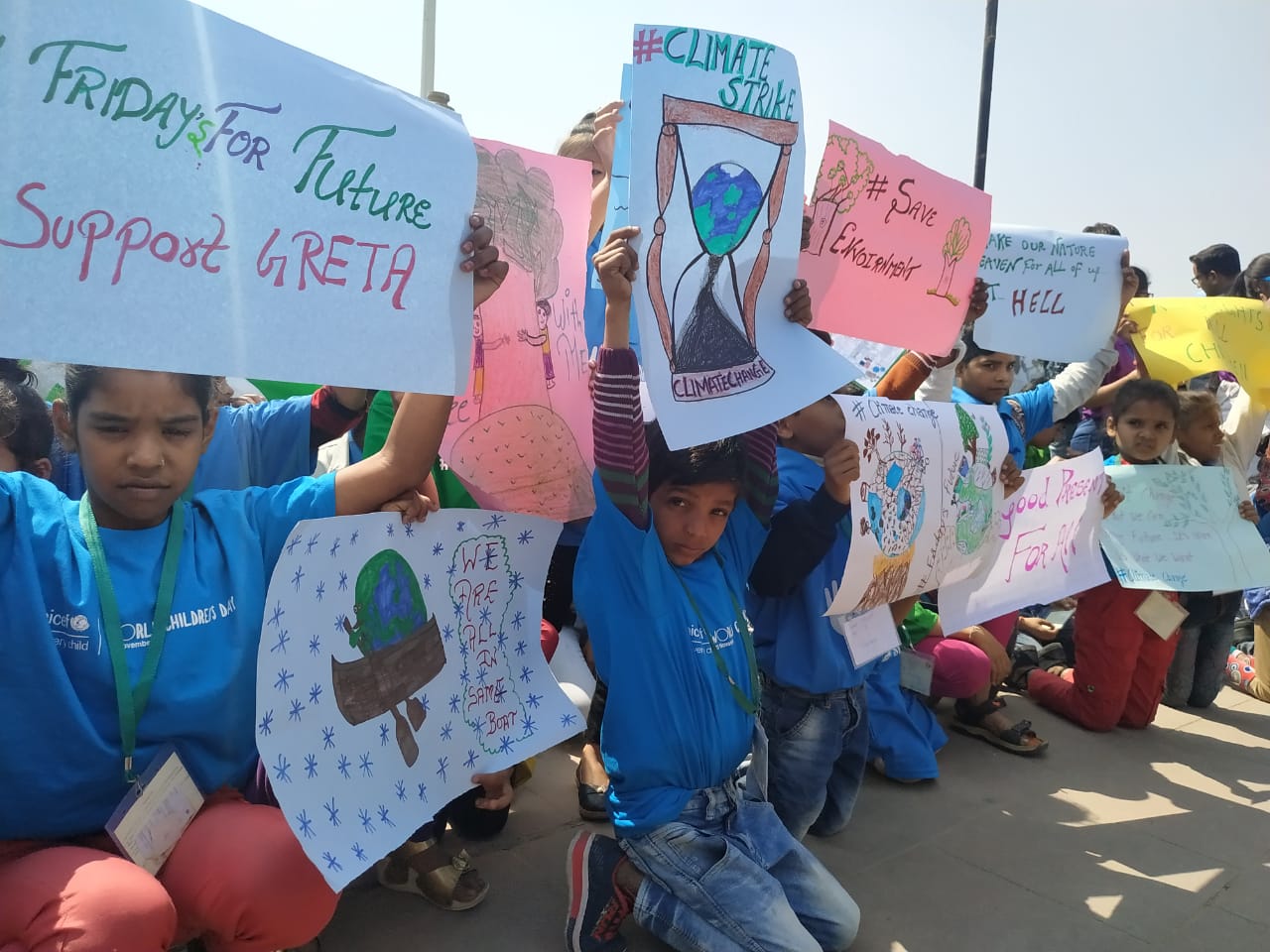 In Mangaldai city, in northwest India, there are only two protestors, but they more than make up for the lack of a crowd with their commitment. If anyone's in the area, go and join them!
2:45 a.m. ET, March 15, 2019
"What is the purpose of education if those in power are not listening to us?"
Shaama Sandooyea lives on a small island in the Indian Ocean, about 1,400 miles off the coast of Africa – a pocket of "yellow sandy beaches, turquoise lagoons and coconut trees, under a burning sun."
But while it seems to tick all the boxes for a tropical paradise, Mauritius is in the grip of climate change.
Rising seas have destroyed homes, storm surges have devastated sections of coastline and torrential rain has battered the island.
In March 2013, a flash flood caused the death of 11 people in the island's capital, Port Louis.
"Since that day, everyone is scared of rainfalls," says Sandooyea.
The 22-year-old marine biology student has organized the first ever climate change protest in Mauritius and hopes to make an impact on her government. "What is the purpose of education if ... those who have the power to make a difference, are not listening to us?"