Ethiopian Airlines plane crash
11:17 a.m. ET, March 11, 2019
Boeing says it has no plans to issue new guidance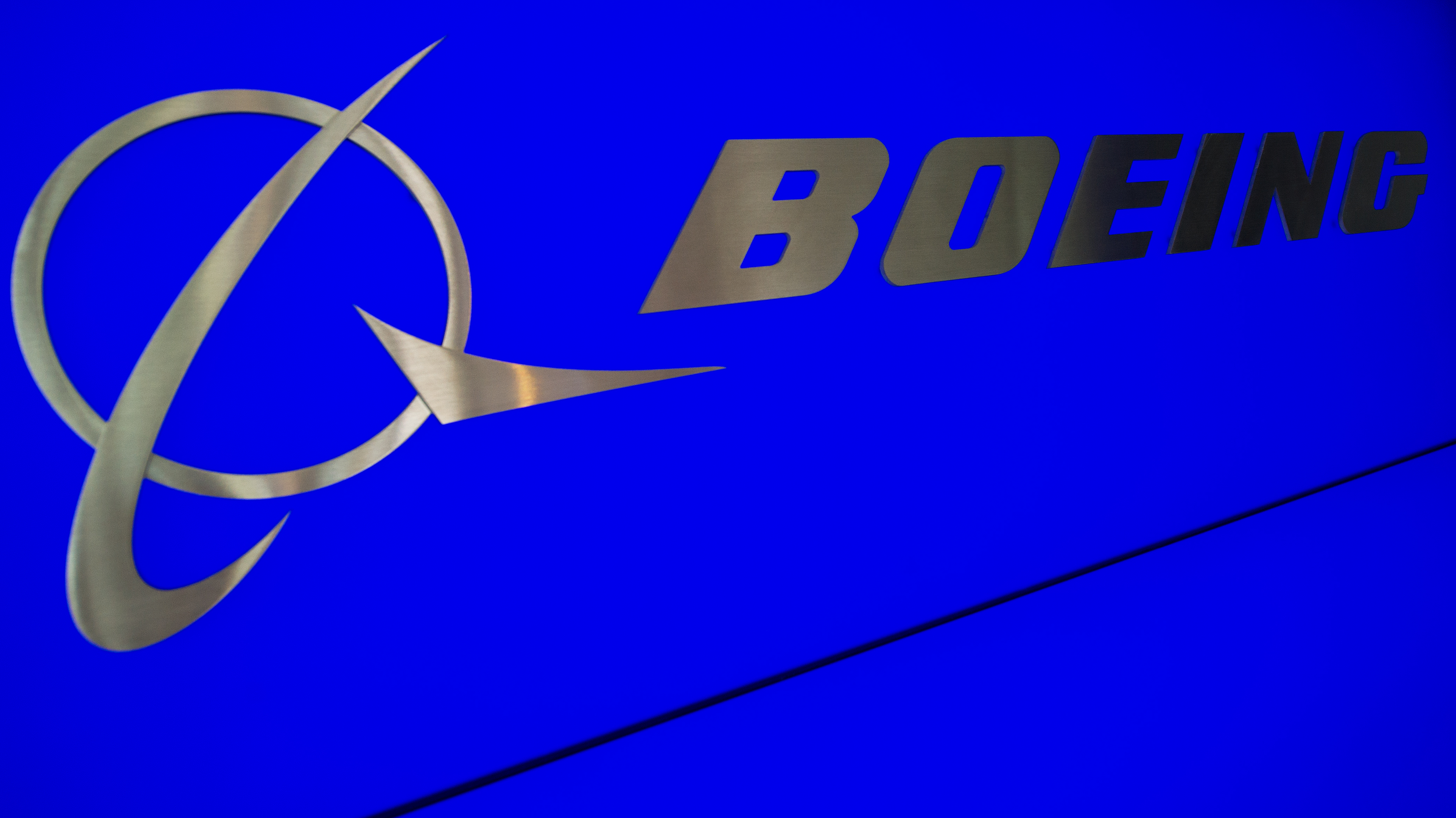 Following the crash of one of its 737 MAX 8 aircraft, Boeing said it has no plans for new guidance.
"The investigation is in its early stages, but at this point, based on the information available, we do not have any basis to issue new guidance to operators," Charlie Miller, Boeing's vice president of communications, said in a statement.
Here's the full statement:
"We have engaged our customers and regulators on concerns they may have - and would refer you to them to discuss their operations and decisions. Safety is our number one priority and we are taking every measure to fully understand all aspects of this accident, working closely with the investigating team and all regulatory authorities involved. The investigation is in its early stages, but at this point, based on the information available, we do not have any basis to issue new guidance to operators."
10:22 a.m. ET, March 11, 2019
Boeing could have its worst trading day since just after 9/11
The Dow fell 225 points, or 0.9%, this morning, dragged lower by a sharp selloff for Boeing. The S&P 500 gained 0.4%, while the Nasdaq advanced 0.5%. 
Boeing dropped 13% following the second crash of its 737 MAX 8 jet in five months.
Some context here: Boeing is on track for its worst day since September 17, 2001 — the first day of trading following the 9/11 terror attacks. Southwest Airlines, which operates the largest fleet of 737 Max 8 jets, fell 2%.
12:00 p.m. ET, March 11, 2019
UN staff, students and humanitarian workers among victims of Ethiopian Airlines crash
The Ethiopian Airlines flight that crashed Sunday was packed with humanitarian workers and international experts, many of whom were bound for a major United Nations environmental summit in Nairobi, Kenya. Twenty two UN staffers were among the 157 people killed.
The victims came from at least 35 countries, including at least 32 Kenyans, 18 Canadians, nine Ethiopians, eight people from the United States, China and Italy, and seven from France and the United Kingdom, according to the airline.
Here are their stories:
British citizen Joanna Toole was due to represent the UN's Food and Agriculture Organization (FAO). "So profoundly sad and lost for words," said Manuel Barange, the director of her department, fisheries and aquaculture.
Irish national Michael "Mick" Ryan was the global deputy chief engineer for the UN's World Food Program (WFP). The Irish Prime Minister wrote on Twitter, "Michael was doing life-changing work in Africa with the World Food Programme. Deepest sympathies to family, colleagues & friends."
Cedric Asiavugwa, from Kenya, was a third-year law student at Georgetown University in Washington, DC, who was passionate about helping refugees and volunteered with the Red Cross. He was on his way home to Nairobi after the death of his fiancée's mother, according to the university.
Hussein Swaleh, former secretary general of Kenya's Football Federation, was returning home after working as a match commissioner in an African Champions League game in Egypt, the Confederation of African Football said in a statement.
Tamirat Mulu Demessie, from Ethiopia, was an child-protection specialist who worked with Save the Children. The nonprofit honored his tireless efforts "to ensure that vulnerable children are safe during humanitarian crises."
Pius Adesanmi was a renowned Nigerian-born scholar, director of Carleton University's Institute of African Studies, and former CNN commentator. Adesanmi, who also held Canadian citizenship, was awarded the Penguin Prize for African writing in 2010 for his collection of essays in You're Not a Country, Africa!
Karim Saafi, a French-Tunisian citizen, was co-chair of the African Diaspora Youth Forum in Europe. He was also a member of the Pan African Youth Union, a coordinating body for young people across the continent, the organization told CNN.
Ambassador Abiodun Bashua, a retired Nigerian foreign service officer, also died in the crash, the Nigerian presidency and government confirmed.
9:57 a.m. ET, March 11, 2019
UN lowers flags for 22 staffers who died in the crash
22 UN staffers were killed in the Ethiopian Airlines plane crash, United Nations Secretary General spokesman Stéphane Dujarric told CNN on Monday.
The United Nations flag at the UN Headquarters is flying half-mast today in honor of victims.
"The environmental community is in mourning today. Many of those that lost their lives were en-route to provide support and participate in the UN Environment Assembly," said Joyce Msuya, the UN Environment Acting Executive Director, in a statement.
"We lost UN staff, youth delegates traveling to the Assembly, seasoned scientists, members of academia and other partners."
9:48 a.m. ET, March 11, 2019
Which airlines are still flying Boeing 737 MAX 8s — and which aren't
The Ethiopian Airlines crash, which killed all 157 people on board Sunday, is the second time in less than six months that a Boeing 737 MAX 8 aircraft has crashed within minutes of takeoff.
Both crashes are under investigation and there is no evidence of a link between the two, but similarities between the incidents have prompted caution among some aviation authorities and airlines.
These airlines, countries and agencies have grounded their MAX 8 aircraft until further notice:
Ethiopian Airlines
Cayman Airways
Indonesia (country-wide)
Civil Aviation Administration of China
These airlines have MAX 8 jets in their fleet but have not grounded them:
American Airlines
Southwest Airlines
Norwegian Air
SilkAir
TUI Aviation
Fiji Airways
Icelandair
Flydubai
Westjet
The Federal Aviation Administration (FAA) and European Union Aviation Safety Agency (EASA), along with other international agencies, continue to investigate the crash.
9:29 a.m. ET, March 11, 2019
Pilot identified in Ethiopian Airlines crash
The pilot of Ethiopian Airlines flight 302 has been identified as Yared Getachew, Ethiopian Airlines official Bamlaku Gete told CNN.
He was a senior Ethiopian Airlines pilot who had flown more than 8,000 hours. He had an "excellent flying record", according to CEO Tewolde GebreMariam.
8:52 a.m. ET, March 11, 2019
US investigators to arrive at crash scene Tuesday
A team from the U.S. National Transportation Safety Board (NTSB) is set to arrive at the scene of the Ethiopian Airlines crash Tuesday to assist in investigating what caused it, the U.S. Ambassador to Ethiopia Michael Raynor told CNN.
"We're working to coordinate with Interpol and with Ethiopian authorities to do everything we can collectively to ensure that victim identification is done humanely and efficiently as possible," Raynor also confirmed.
Speaking about the eight Americans that were on the flight, Raynor said they were "people who either lived here or were here to work and contribute to the development of this continent."
"Eight inspiring lives and eight true tragedies and our hearts go out to everyone impacted by their deaths," Raynor said of the victims.
Raynor added that the U.S. embassy was "doing everything we can to be relevant and supportive and to help everyone reach as much closure and as much clarity as possible."
8:34 a.m. ET, March 11, 2019
BREAKING: Indonesia grounds all MAX 8 aircraft
Indonesia's Ministry of Transportation Monday ordered all Boeing 737 MAX 8 aircraft to be grounded pending further inspections, the ministry announced. The move follows similar orders from China, Ethiopia and the Cayman Islands.
Jakarta's decision was closely watched Monday, given that Indonesian airline Lion Air suffered a disaster on a MAX 8 flight last October that killed all 189 people on board.
Sunday's Ethiopian Airlines crash was the second on the model in less than six months.
Lion Air operates 10 MAX 8 aircraft, but the safety features of those planes will now be investigated before they can be flown again.
8:04 a.m. ET, March 11, 2019
Boeing shares down 10% in pre-market trading
Boeing faces a damaging fall in its share price when the New York Stock Exchange opens in less than two hours.
The company's shares are down around 10% in pre-market trading in the wake of a second disaster in less than six months involving its bestselling passenger jet, the 737 MAX 8.
Boeing has already postponed the debut of its new 777X jetliner, which was scheduled for this week, following Sunday's crash that threatens to tarnish the company's reputation for safety.