Cyclone Vayu approaches India
3:15 p.m. ET, June 13, 2019
3:05 p.m. ET, June 13, 2019
Indian officials will stay on high alert as storm moves away from Gujarat
Although Tropical Cyclone Vayu appears to be moving away from Gujarat, state administration officials will remain on high alert until Friday night, Gujarat Chief Minister Vijay Rupani said Thursday.
All schools and colleges in 10 districts in Gujarat will remain closed on Friday, Rupani said at a news conference.
2:53 p.m. ET, June 13, 2019
Airports in Gujarat will reopen starting tonight
Five airports in India's Gujarat region will resume operations starting tonight, India's Airport Authority said.
The airports had previously suspended flights because of Tropical Cyclone Vayu.
Read more details on airport operations below:
10:39 a.m. ET, June 13, 2019
What it looks like when a dust storm blankets India's capital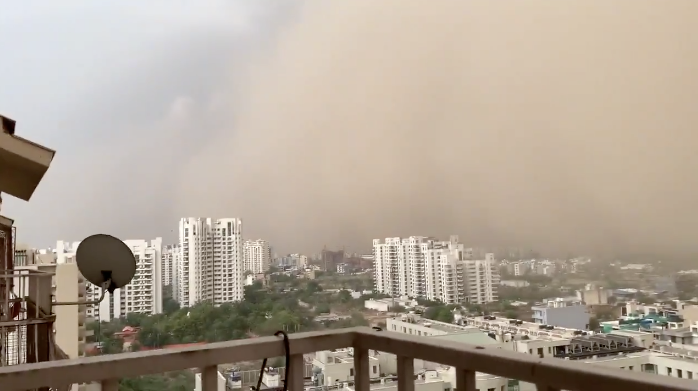 A giant dust storm blanketed the Indian capital of New Delhi on Wednesday night. Devanshoo Jain shared a video on Twitter.
Watch the video:
8:07 a.m. ET, June 13, 2019
The numbers behind Tropical Cyclone Vayu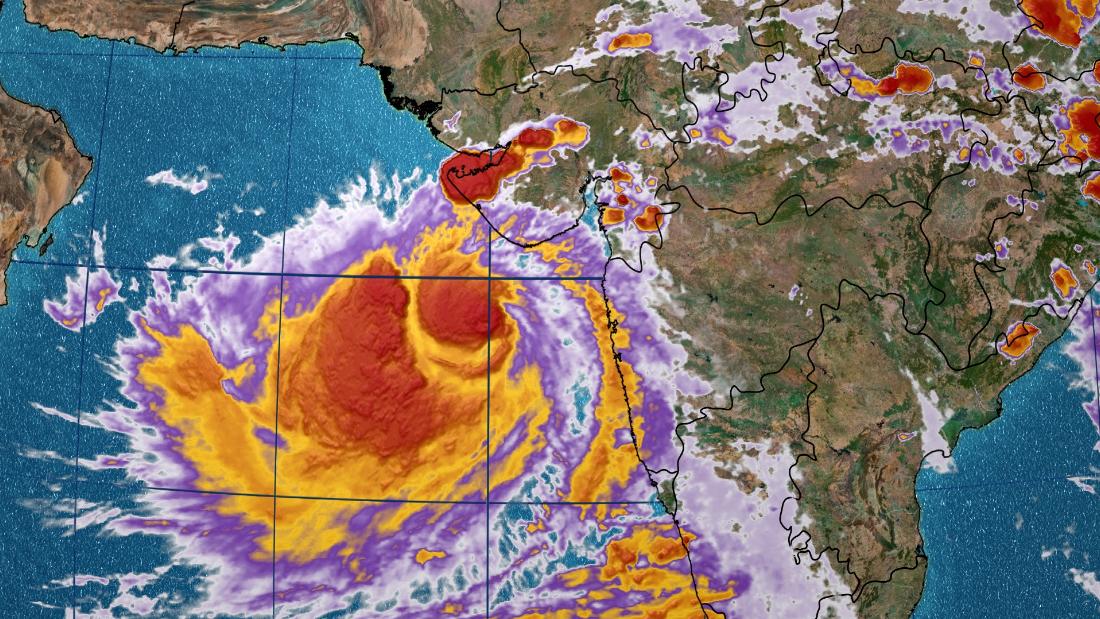 Tropical Cyclone Vayu is barreling toward the northwest coast of India and is expected to pass close to the Gujarat coast on Thursday.
While it's not forecast to make landfall, it remains a threat to the coast.
Here's a look at the numbers behind the storm:
About 6 million people could be impacted by Tropical Cyclone Vayu, which is expected to pass today near the Indian state of Gujarat.
Nearly 300,000 people in northwest India have been evacuated.
The storm this morning had sustained winds of 83 to 90 mph, with gusts of almost 100 mph.
Officials are concerned about Vayu's possible storm surge — possibly as high as 6.5 feet.
4:28 a.m. ET, June 13, 2019
Gujarat residents urged to stay away from the coast
Gujarat's state's Additional Chief Secretary, Pankaj Kumar, has appealed to those in the path of Tropical Cyclone Vayu to remain in a safe place and not to venture to coastal areas.
"Each and every life is valuable for us," Kumar said at a press conference on Thursday.
He said that people who are staying in evacuation shelters will stay there for now. "We have been providing adequate food, water and medical facilities for the evacuees," Kumar said.
So far, Kumar said there has "not been a single casualty" in the state because of the cyclone.
What to expect: Tropical Cyclone Vayu is not expected to make landfall but it is passing close to the coast, bringing strong gusts of wind, heavy rain and storm surges. Winds of 135 to 145 kilometers per hour (83-90 mph) are expected with gusts of up to 160 kilometers per hour (99 mph).
2:57 a.m. ET, June 13, 2019
India's national disaster body warns of storm surges
India's National Disaster Management Authority is warning that a storm surge of 1.5 to 2 meters (5 - 6.5 feet) is likely to inundate low lying areas in Gujarat's Devbhumi Dwarka district, Porbandar, Junagarh, Diu and Gir Somnath district.
It also warned fishermen "not to venture into the north Arabian Sea and along and off the Gujarat coast and into the east-central Arabian Sea and along and off Maharashtra" due to rough sea conditions.