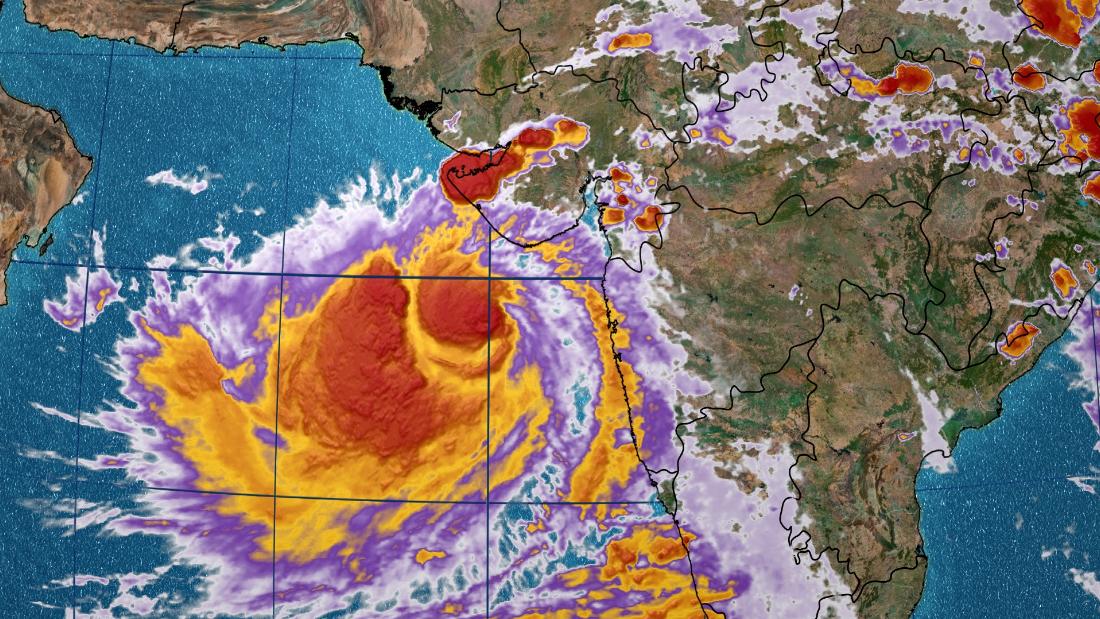 Tropical Cyclone Vayu is barreling toward the northwest coast of India and is expected to pass close to the Gujarat coast on Thursday.
While it's not forecast to make landfall, it remains a threat to the coast.
Here's a look at the numbers behind the storm:
About 6 million people could be impacted by Tropical Cyclone Vayu, which is expected to pass today near the Indian state of Gujarat.
Nearly 300,000 people in northwest India have been evacuated.
The storm this morning had sustained winds of 83 to 90 mph, with gusts of almost 100 mph.
Officials are concerned about Vayu's possible storm surge — possibly as high as 6.5 feet.