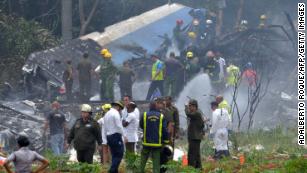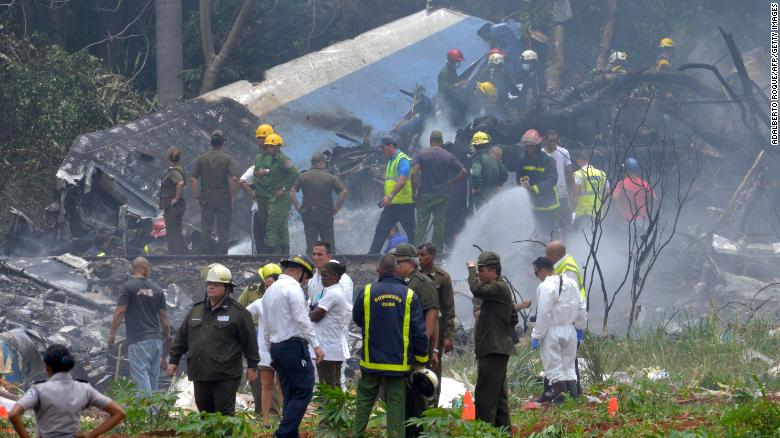 A Cubana Airlines flight crashed after taking off from Havana's Jose Marti airport on May 18, 2018.
Plane crashes in Havana with more than 100 on board
1:23 p.m. ET, May 18, 2018
Large fireball seen at Havana airport following crash
A huge fireball was spotted after a Cubana airliner crashed during takeoff at Havana's Jose Marti airport on Friday.
Reports also indicate that there is a thick plume of smoke visible around the airport.
Reports also coming from a source in the airport of firefighters trying to get the fire under control and a heavy police presence on the scene at the airport.
An aging fleet: In the last few weeks that Cubana de Avicion, Cuba's national carrier, had to ground a number of their aging fleet because they said there were safety issues, though the cause of this crash is not known.
1:34 p.m. ET, May 18, 2018
Cuban airplane crashes at takeoff from Havana airport
Cuba's state-run television reports that a Boeing 737 Cubana de Aviacion flight crashed as it took off from Havana's Jose Marti airport. 
An airport source tells CNN's Patrick Oppmann that there are casualties. It is unclear how many passengers were on board and/or if there are fatalities.
CNN previously reported that the plane was traveling to Guyana. It was bound for a local destination.