World Health Organization designated today as first International Day of Epidemic Preparedness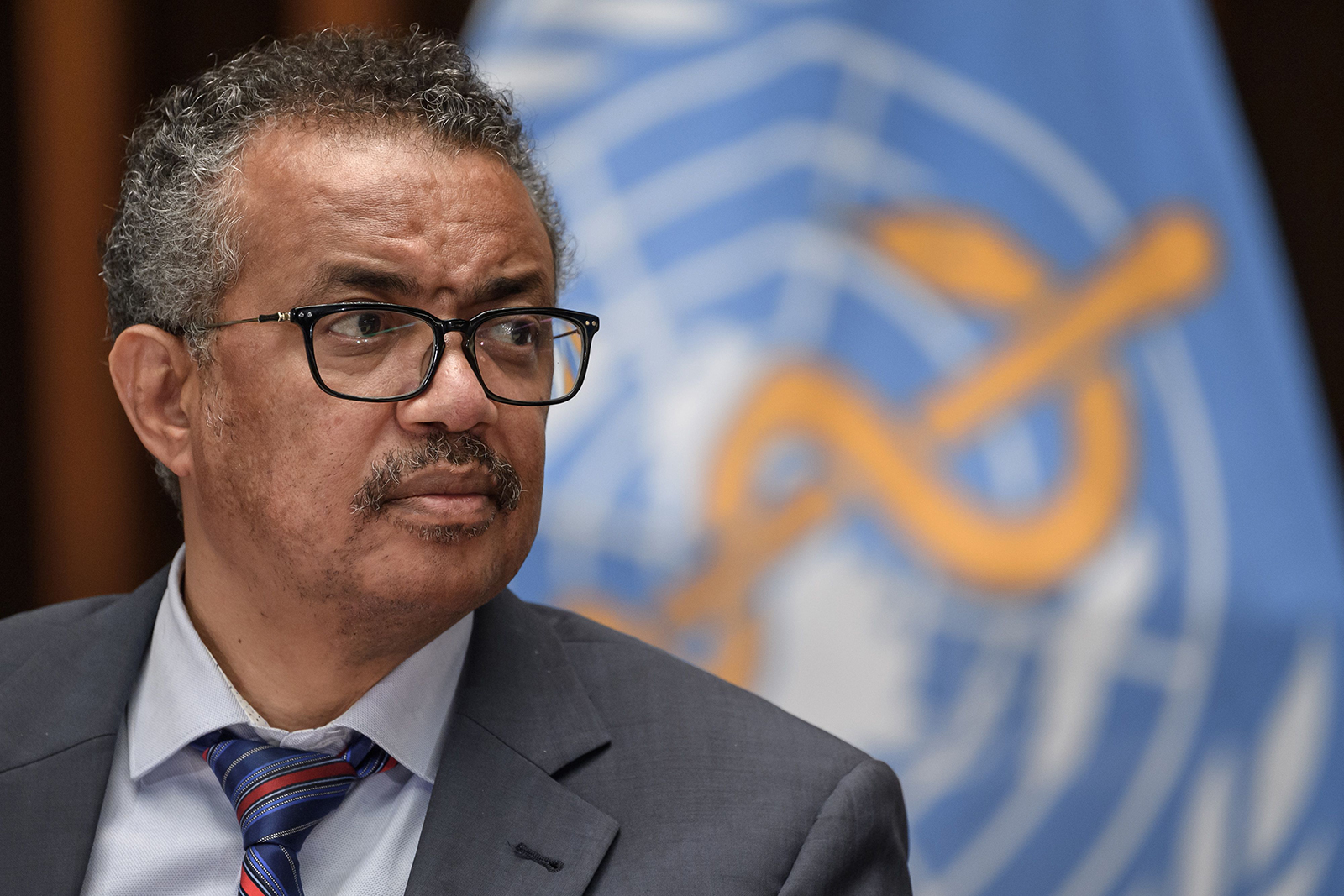 The World Health Organization designated Sunday as the first International Day of Epidemic Preparedness. 
It was called for by the United Nations General Assembly "to advocate the importance of the prevention of, preparedness for and partnership against epidemics," WHO said, adding that they work closely with governments "to support efforts to build strong emergency and epidemic preparedness systems, as part of an overall approach to advance universal health coverage and strengthen primary health care systems."  
In a video statement shared by WHO, director-general, Tedros Adhanom Ghebreyesus, said that it is hard to believe that Covid-19 was completely unknown only a year ago, and that the impacts of the pandemic have gone far beyond the disease itself, with far reaching consequence for societies and economies.
"None of this should come as a surprise," Tedros said, adding that there have been many reports, reviews and recommendations saying the same thing over the years: "the world is not prepared for a pandemic." 
Tedros said that everyone must learn from the lessons being taught by the Covid-19 pandemic. 
Health official on possible post-holiday Covid-19 surge: "We really have to wait and see"
Whether there is a spike in new cases after people traveling for the holidays "really depends on what the travelers do when they get where they're going," Admiral Brett Giroir, US Health and Human Services assistant secretary, said on Fox News Sunday. 
Giroir said that the actual physical act of traveling in airplanes, for example, can be quite safe because of air purification systems, but "what we really worry about is the mingling of different bubbles once you get to your destination." 
Over Thanksgiving, he said, there was a mixed picture. In the Midwest and Northern Plains cases continued to go down despite the travel, "which meant that people really did the kinds of things we talked to them about," such as wearing a mask and limiting gatherings. 
20 million vaccinations by the end of the year is "probably unrealistic at this point," former FDA head says 
Former commissioner of the US Food and Drug Administration Dr. Scott Gottlieb said on Sunday that the idea of getting 20 million vaccinations administered by the end of the year is probably unrealistic at this point, when asked what he thought about the pace of Covid-19 vaccination by CBS's Margaret Brennan.
On Saturday, the US Centers for Disease Control and Prevention reported 9,547,925 vaccine doses had been distributed and 1,944,585 had been administered. 
Gottlieb said that he suspected more than a million people have been vaccinated and that there is a lag in reporting, "but the idea that we're going to get 20 million vaccinations by the end of the year, that's probably unrealistic at this point." 
Gottlieb said to remember that this was after only about 45% of vaccines were shipped to states. 
"I think they'll get up and running and get better systems in place to distribute these vaccines more efficiently, I think they're going to turn to CVS and Walgreens to start distributing them in the community and that's a pretty big footprint," he said. "But again, as you get out into the community and try to vaccinate a harder to reach population, it's going to become significantly more difficult to get those vaccines out."
The fact that there was a struggle to vaccinate health care workers and nursing home patients, "that shows we need to be investing more in these efforts," Gottlieb said. 
US surpasses 19 million Covid-19 cases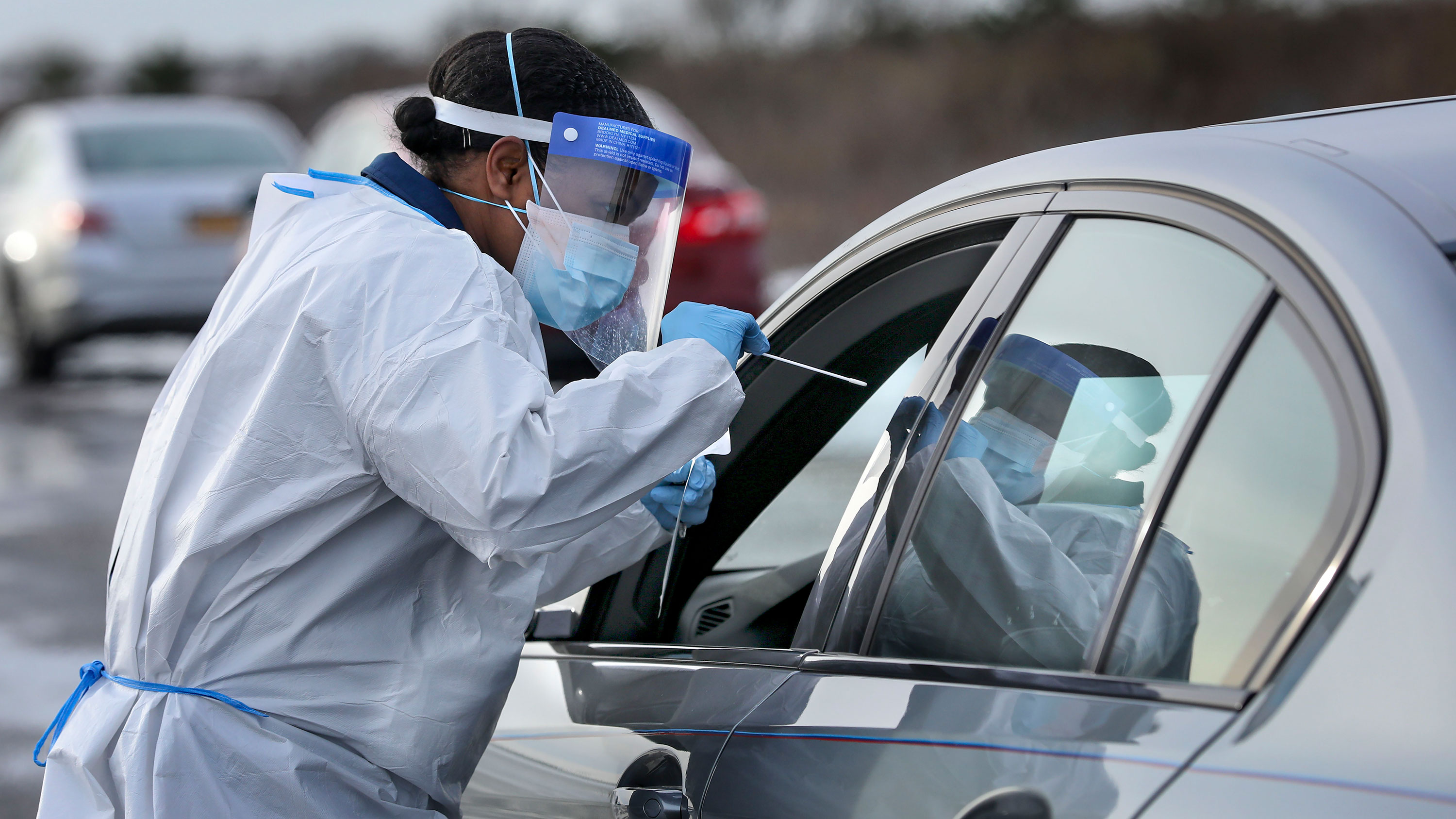 There have been at least 19,000,572 cases of coronavirus in the United States and at least 332,145 people have died from Covid-19 since the start of the pandemic, according to data compiled by Johns Hopkins University. 
Virginia reports almost 4,000 new Covid-19 cases
Virginia is reporting 3,998 new cases of Covid-19 Sunday, according to its Covid-19 dashboard.
The state's seven-day positivity rate increased slightly to 12.2%, the dashboard shows. 
The Virginia Hospital Covid-19 Dashboard reports 2,495 people in its hospitals with Covid-19, with 514 in the ICU and 318 on a ventilator. Thirty-three percent of the state's ventilators are currently in use, the dashboard shows.
Note: These numbers were released by the Virginia Department of Health and may not line up exactly in real time with CNN's database drawn from Johns Hopkins University and the Covid Tracking Project.
"We're very concerned" about possible post-holiday surge, US Surgeon General says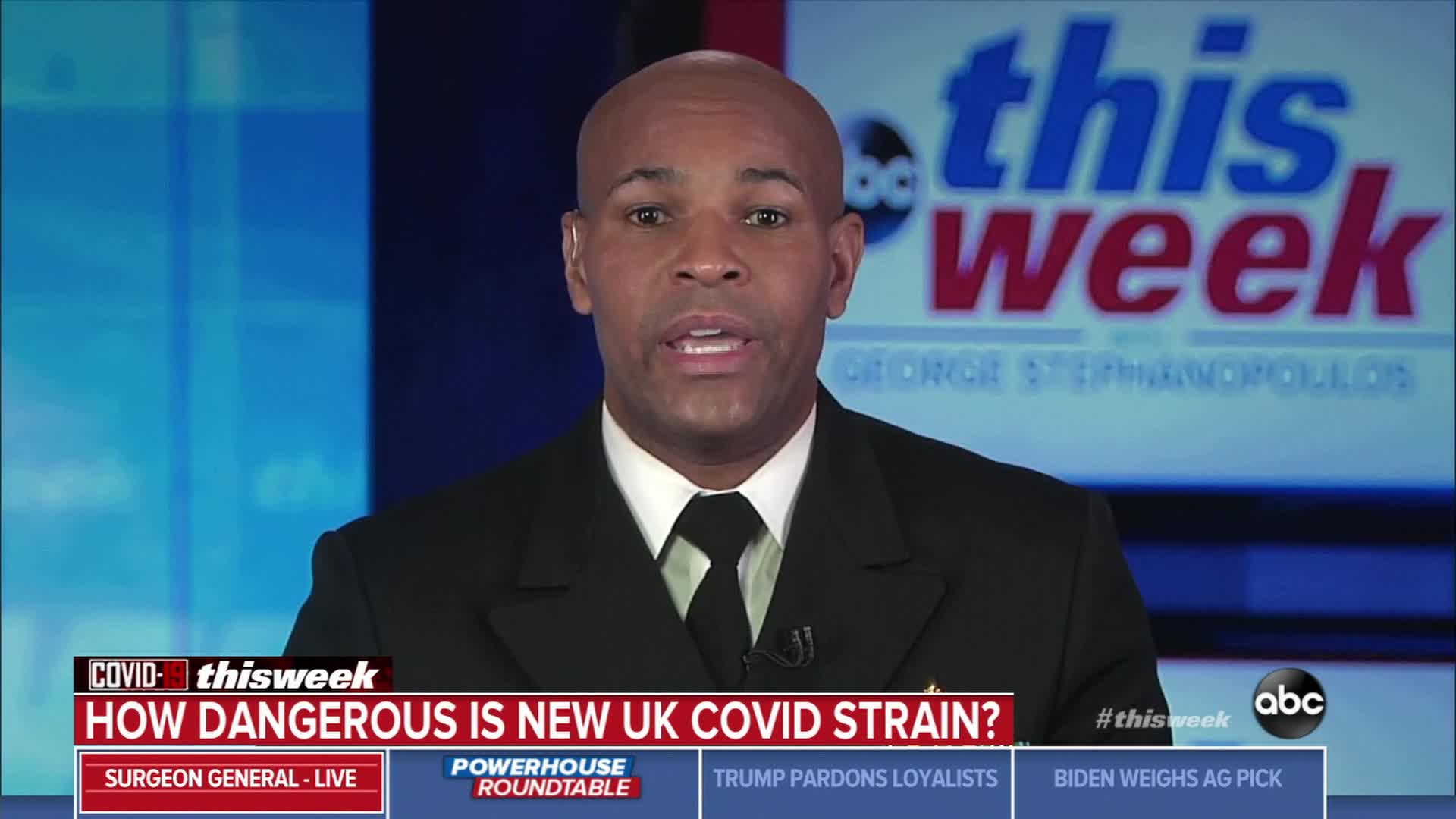 "We're very concerned and we always see a little bit of a bump after holidays, and sometimes a large bump," US Surgeon General, Dr. Jerome Adams, said on ABC's This Week on Sunday, when asked about concerns about a post-holiday surge of Covid-19 and the number of people who traveled. 
Adams noted the CDC recommendations that people get tested three to five days after travel or after being around people without masks being worn. 
"Getting that test now means that if you were exposed to asymptomatic spread from someone else, we can find out and we can limit your ability to spread to others," Adams said. 
He also said that "you should definitely stay away from vulnerable people," over the next fourteen days if you traveled, "so you don't give them coronavirus from your holiday gathering." 
Covid-19 variant detected in Norway
The new Covid-19 variant — first identified in England — has been detected in two people in Norway, according to the Norwegian Institute of Public Health (NIPH) on Sunday.
In a press release, the Institute said the variant had been detected in two people who had traveled from the United Kingdom in December.
NIPH Department Director Line Vold said additional testing and closer follow-up of close contacts would be carried out to reduce the risk of possible further spread. She also said that while there is "reason to be cautious, it is still uncertain how important a role the variant plays in spreading the virus."
Usual measures to fight the pandemic, such as staying home if sick, testing, social distancing, quarantine measures and limited gatherings, are important to control this variant as well, she added.
On Saturday, the Public Health Agency of neighboring Sweden announced the variant had been diagnosed in the region of Sörmland, on the outskirts of Stockholm.
GOP senator: Trump will be remembered for "chaos and misery" if he doesn't sign stimulus bill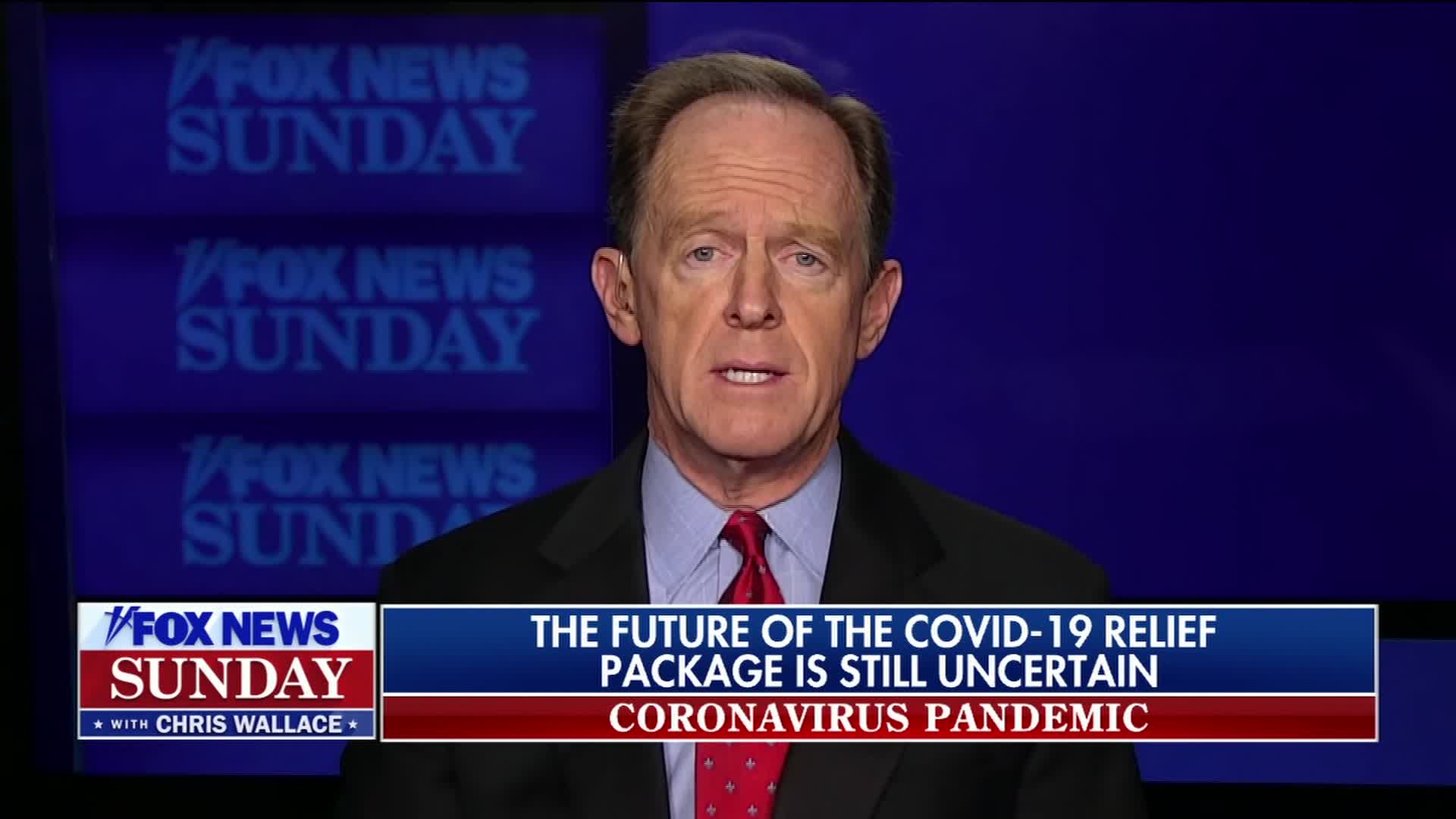 Sen. Pat Toomey, a Republican from Pennsylvania, says President Trump will be remembered for "chaos and misery and erratic behavior" if he allows the relief bill to expire, Toomey told Mike Emanuel on Fox News Sunday.
Toomey explained his own opposition to more coronavirus relief being "because it's terribly untargeted," continuing on that the money "should be targeted to people that actually lost their job."
Sen. Sanders to Trump: Sign the stimulus bill, then push for $2,000 checks
Sen. Bernie Sanders called on President Trump to sign the Covid-19 relief bill passed by Congress "right now" and implored the President to push for additional $2,000 payments to individuals after signing the bill.  
Sanders had been among the loudest voices pushing for $2,000 payments to people to be included in the $900 billion bill that only included $600 payments, which Sanders called "simply not enough." Sanders also criticized President Trump for being absent during negotiations for the bill that now sits on his desk. 
"Not a word," Sanders said when asked if he'd heard from Trump during the negotiations of the bill. "Everybody assumed that Mnuchin was representing the White House."
Sanders also commented that he suspects President-elect Joe Biden will make it a priority to provide further assistance to people once he takes office.
Move to put some form of restriction on travel is "prudent," Fauci says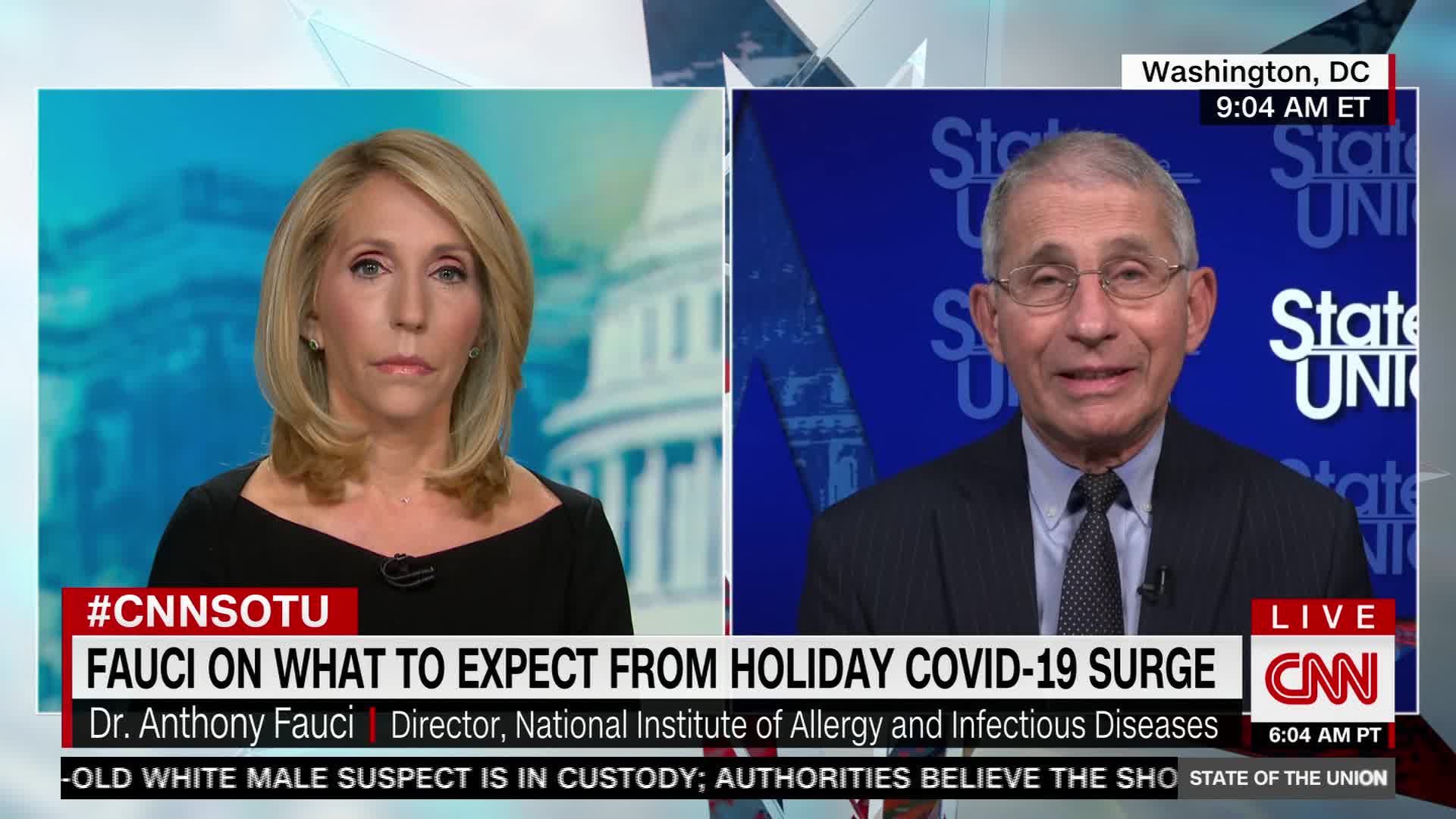 Dr. Anthony Fauci, director of the National Institute of Allergy and Infectious Diseases, told CNN's Dana Bash Sunday that he wasn't "going to say it was a mistake or not," to not implement travel policies for travelers from the United Kingdom before the Christmas travel boom, but that the move to put some form of restriction on travel is "prudent."
Fauci said he thinks it's "a good idea to do some form of testing and not let somebody on the plane from the UK unless they have a documented negative Covid-19 test." 
"So, I agree with that," he said. "I mean you could argue about the timing, whether it should have been done a few days before." 
Dozens of countries have banned travel from the UK to contain a new Covid-19 variant first reported in England.
Fauci on Trump: "I would get him vaccinated"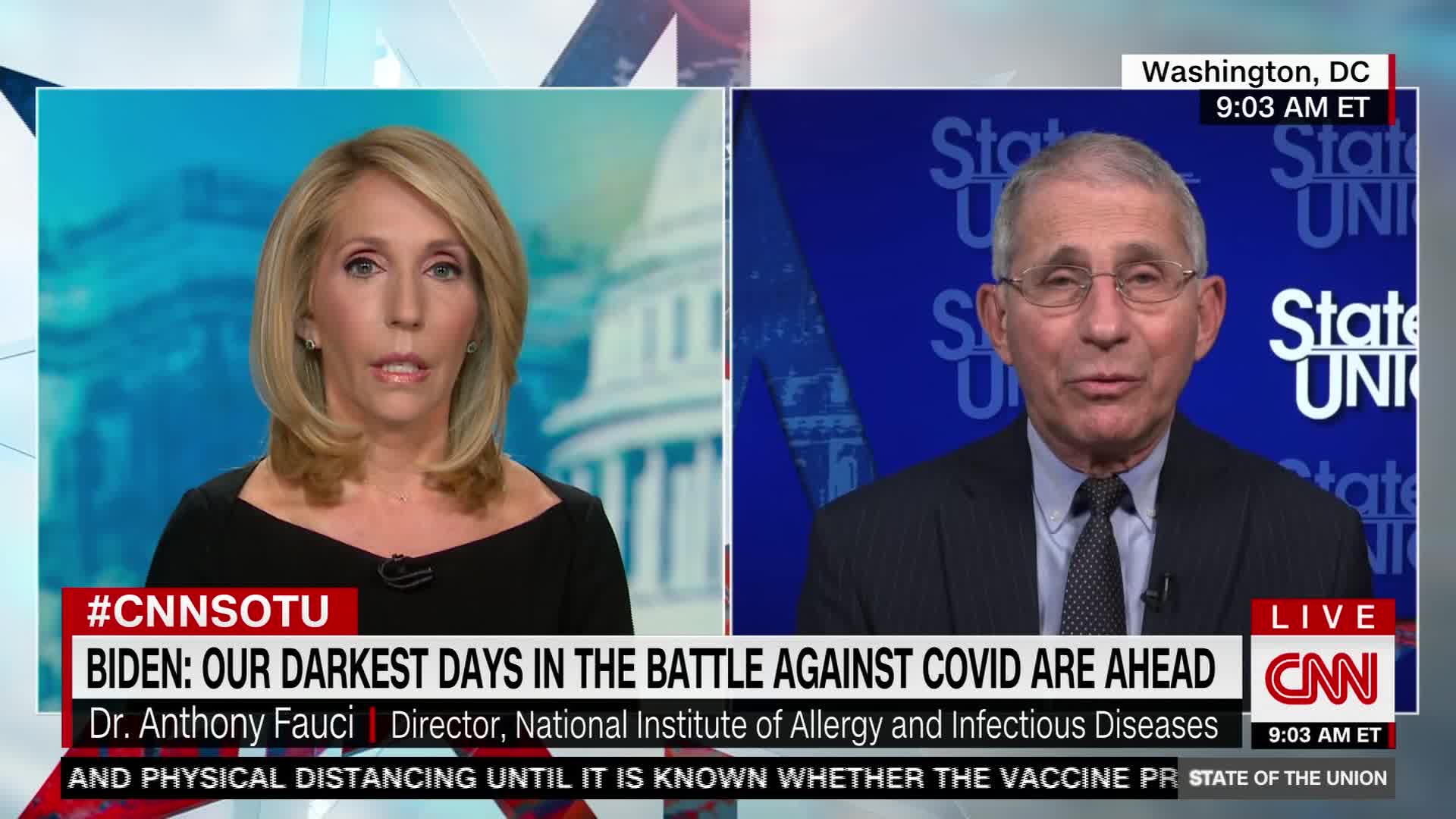 Asked about his position on President Trump taking the Covid-19 vaccine, Dr. Anthony Fauci reiterated his recommendation that the President get the vaccine.
Fauci continued: "He is still the President of the United States. A critical person … So my recommendation for the President remains the same."
He added that the final decision is up to Trump.
Some more context: Trump had coronavirus this year and his doctor's are recommending that he wait to get the vaccine citing the monoclonal antibody treatment that he received to fight the virus.
Fauci says UK variant "doesn't appear" to make people more ill
Dr. Anthony Fauci said that while news of new coronavirus variants may seem concerning, viruses mutate "all the time" — plus, the new UK variant does not appear to make people more ill.
Fauci said UK and US officials are studying if the strain makes people more ill: "And the answer is It doesn't appear to be that way," he said.
Fauci continued: "The other issue does it escape the protection that's induced by the vaccines that we're currently using? And according to our British colleagues, that does not seem to be the case."
He added that US officials will do their own studies to see if the vaccines work on the mutant variant.
"Having said that, you take something like this very seriously, you follow it very carefully, and you make whatever adjustments you need to do based on the data as it evolves," Fauci said.
Fauci said he feels fine after getting Covid-19 vaccine dose
Dr. Anthony Fauci, the top infectious disease doctor in the US, said he feels fine after getting his first dose of the Covid-19 vaccine.
Fauci said his body's reaction to the vaccine was "really quite good — even as good or better than an influenza vaccine."
He said he expects when he receives the second dose that he might feel the aches again "because the immune system will be revving up more." He said he'll be getting his next dose about three weeks.
Fauci says he believes worst is still to come in the pandemic following holiday season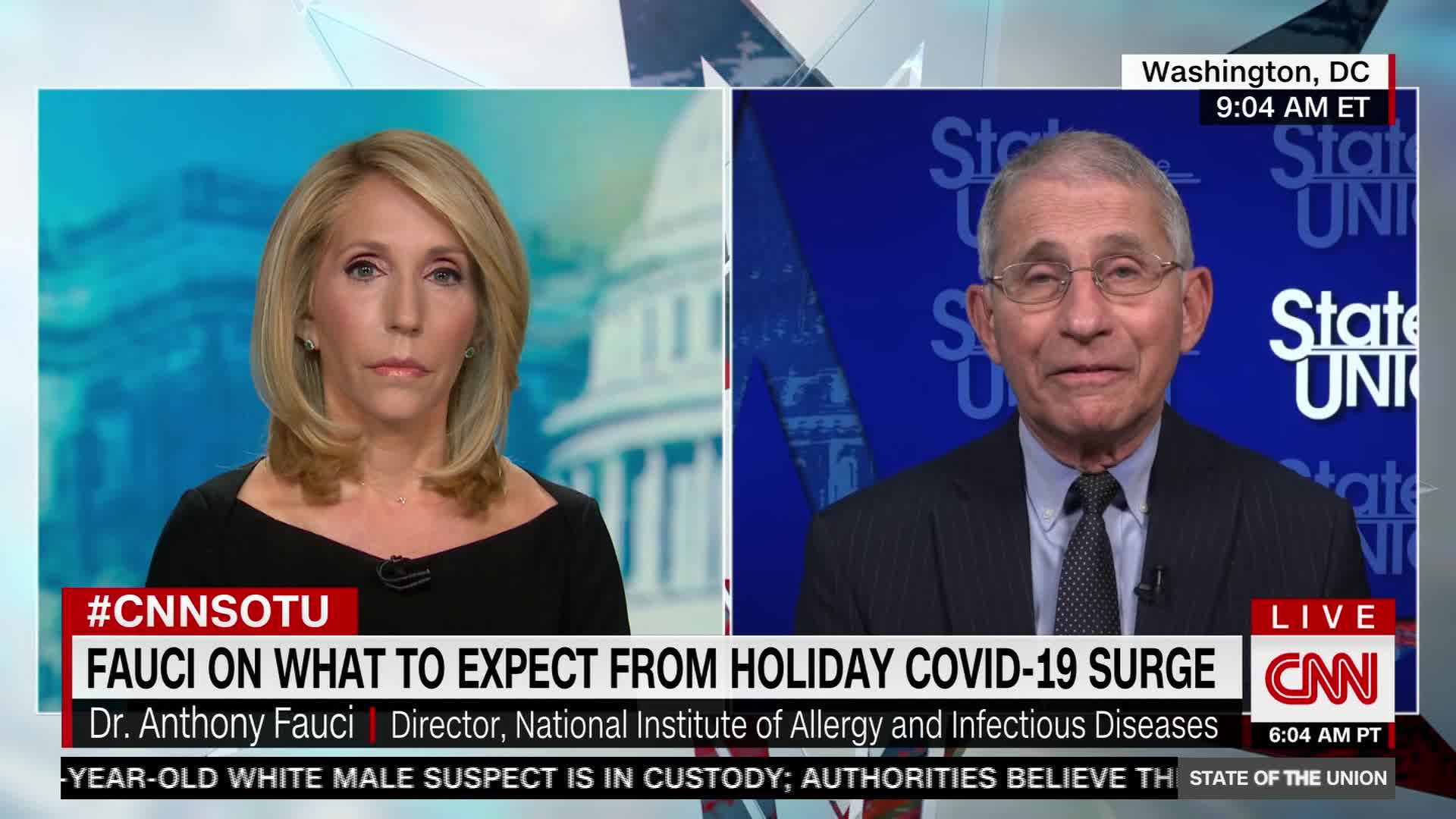 Asked if he thinks that the "worst is still yet to come" in the pandemic, Dr. Anthony Fauci said "I do."
He continued:
"We're really at a very critical point. If you put more pressure on the system by what might be a post-seasonal surge because of the traveling and the likely congregating of people for, you know, the good warm purposes of being together for the holidays, it's very tough for people to not do that. 
SOON: Dr. Fauci discusses the pandemic on CNN
Dr. Anthony Fauci, director of the National Institute of Allergy and Infectious Diseases, will be on CNN's "State of the Union" this morning to discuss the latest on the coronavirus pandemic.
Fauci turned 80 earlier this week. Ahead of his birthday, he said he would be be heeding his own advice for it and for Christmas.
"I really feel strongly that I need to practice what I preach to the country," he said. "Although I would love very much to have my children, who live in different parts of the country, [to] come in together and have a celebration for my birthday and Christmas, I don't think that's the prudent thing to do, so I'll be having a quiet dinner with my wife, and we'll Zoom in the children."
TSA says it screened more than 1.1 million people at airports yesterday
The Transportation Security Administration says it screened 1,128,773 people at airports nationwide on Saturday, the latest sign traveling public is not staying home for the holidays despite warnings from health officials.
The new number is close to Wednesday's pandemic record when nearly 1.2 million people flew — and represents the third busiest day for US air travel since it cratered in March. 
While Saturday TSA traffic was 45% of the day after Christmas a year ago, it means many people are still traveling — something Dr. Anthony Fauci called "concerning" when speaking to Wolf Blitzer last week. Earlier this month, the CDC ratcheted up language urging people to not travel. 
Czech Prime Minister is first in country to receive coronavirus vaccine
The Czech Republic's Prime Minister, Andrej Babiš, was the first person in the country to receive the coronavirus vaccine, according to CNN affiliate CNN Prima.
Babiš was given the injection on Sunday.
The country's second dose was administered to war veteran Emilia Řepíková.
The EU launched its mass vaccination program this weekend, after approving the vaccine on December 21. France, Spain and Italy also began their first round of Pfizer/BioNTech vaccinations on Sunday.
Babiš said a total of 355,000 doses would be administered in December and January, according to CNN Prima.
The Czech leader has come under fire in recent months, after coronavirus cases spiked in the country.
Babiš refused to impose stricter rules on the population, citing the need to protect the country's economy. But the decision – which in some instances contradicted expert opinion – led to the virus spreading widely.
Eventually strict restrictions were enforced.
In October Babiš admitted he and his government had made mistakes in handling the outbreak and pleaded with people to follow the rules.
Italy administers first vaccine doses
Italy, the former European epicenter of the coronavirus pandemic, has administered its first doses of a vaccine.
Professor Maria Rosaria Capobianchi, a virologist at the Lazzaro Spallanzani National Institute for Infectious Diseases, was among the first people to receive the vaccine on Sunday morning.
Capobianchi is part of the team that first isolated the virus in Italy.
Nurse Claudia Alivernini, health care worker Omar Altobelli and doctor Alessandra D'Abramo also received doses of the Pfizer/BioNTech vaccine. 
D'Abramo was working at the institute when Italy's first two coronavirus patients – a Chinese couple – were hospitalized there on January 30. 
Earlier on Sunday, Italian Prime Minister Giuseppe Conte tweeted: "Today Italy wakes up. It's the #VaccineDay. This date will remain with us forever."
"We start with health workers and the most vulnerable groups and then extend the possibility of achieving immunity and defeating this virus to the entire population," he said.
Italy has recorded more than 70,000 deaths from the coronavirus pandemic, according to John Hopkins University Data.
Nursing home resident, 96, is first person to be vaccinated in Spain
A 96-year-old nursing home resident became the first person to receive a Covid-19 vaccine in Spain on Sunday.
Araceli Rosario Hidalgo received a dose of the Pfizer/BioNTech vaccine at a care home in Guadalajara, near Madrid. 
According to the country's Ministry of Health, Hidalgo was born in 1924 and has lived in the Los Olmos home since 2013.
The second person in Spain to receive a vaccine was a staff member at the same home, nursing assistant Mónica Tapias.
Almost 50,000 people have died from Covid-19 in Spain since the pandemic began, according to John Hopkins University data.
The vaccination program is part of the EU's effort to roll out mass vaccinations across the 27 member states in the bloc.
A 78-year-old woman was the first to receive the Covid-19 vaccine in France
A 78-year-old woman has become the first person to receive a Covid-19 vaccine in France, according to a tweet by Aurélien Rousseau, director-general of the Ile-de-France region's health agency.
Rousseau posted a picture of the vaccination on Twitter Sunday and described it as "an intense moment … carrying so much hope."
The first person to be vaccinated is a former housekeeper named Mauricette. She received the first dose of the Pfizer-BioNTech vaccine Sunday morning in a public hospital in the greater Paris area. 
"I am moved," she said.
A 65-year-old cardiologist, Dr. Jean-Jacques Monsuez, was given the vaccine shortly afterwards.
French President Emmanuel Macron tweeted that:
"Following the green light from health authorities, the vaccination campaign starts today, in France as in Europe."
He added that the vaccine would be entirely free and voluntary.
A dozen elderly people and caregivers are scheduled to be vaccinated on Sunday at the symbolic launch of the French vaccination campaign, in the greater Paris area and in Dijon, in northeastern France. 
The European Union launched the first phase of its mass vaccination program on Sunday. As well as France, Italy, Germany, the Czech Republic and Spain are among the member states that began giving vaccinations this weekend. 
The French government says it is aiming to vaccinate one million people by the end of February, with a focus on the oldest, the most vulnerable and caregivers.
A US Boy Scout troop created a "hug booth" for nursing home residents who couldn't touch their loved ones
Sometimes, all you need is a hug.
But for thousands of nursing home residents across the United States who've been quarantining for months because of the coronavirus pandemic, hugs are a luxury they can't afford.
Luckily for residents of Heartis Clear Lake, an assisted living facility in Webster, Texas (about 25 miles southeast of Houston), an employee's idea came to life with the help of a teenage Boy Scout, who designed three "hug booths" that allow people to embrace without touching at all.
To protect vulnerable seniors, many nursing homes and assisted living centers closed to visitors early in the pandemic. Some residents were even barred from leaving their rooms to interact with others who live in the same facility.
Read more:
Queen Elizabeth had a rough 2020. But the pandemic gave her renewed relevance.
2020 was a tumultuous year for most people, and that's no less true for Queen Elizabeth II.
Britain's monarch has long occupied two roles – one as the head of the state and nation, the other as the head of her own family – and over the past 12 months she has been forced to confront crises on both fronts.
As Covid-19 spread through the UK, she was prevented from doing what she does best when her busy diary of public engagements was suddenly curtailed. 
Instead she was presented with one the biggest crises she's ever faced as head of nation – keeping everyone united as the the country went into an uncomfortable lockdown.
She made the decision to relocate from Buckingham Palace in London to form a bubble in Windsor with Prince Philip and key staff "as a sensible precaution."
Read more:
South Korea extends strict social distancing measures till January 3
South Korea will extend its current levels of social distancing until January 3, 2021, Health Minister Kwon Deok-cheol said in a briefing on Sunday.
The Seoul Metropolitan Area is currently at level 2.5, the second-highest level of required social distancing, while the rest of the country has been placed under level 2, the third-highest level.
Kwon said the government may make further adjustments by January 3, after reviewing the situation in the coming week.
On Saturday, South Korea reported 946 locally transmitted Covid-19 cases, of which 656 were reported in the Seoul Metropolitan Area, according to the Korea Disease Control and Prevention Agency.
This brings the total number of infections across the country to 56,872, while the death toll currently stands at 808.
Cases across the country are surging. On Thursday South Korea recorded an all-time high of daily cases, with 1,216 local and 25 imported infections recorded.
European Union launches mass vaccination program
The European Union (EU) launched the first phase of its mass vaccination program on Sunday, with doses of the Pfizer/BioNTech vaccine delivered to all 27 member states.
The trade bloc faces a major logistical challenge as vaccines are rolled out as a new Covid-19 variant spreads through multiple countries.
"Today, we start turning the page on a difficult year," European Commission president Ursula von der Leyen said Saturday on Twitter.
"The [Covid-19] vaccine has been delivered to all EU countries," she said, adding that the rollout would begin on Sunday.
The Pfizer/BioNTech vaccine was authorized by the EU on December 21, amid a winter surge in cases.
The vaccine, which is made up of two doses, needs to be stored at ultra-low temperatures.
Some EU countries began their vaccinations a day early, with doses administered in Slovakia and Germany on Saturday.
On Sunday, vaccinations began in Italy, Spain and France, with a focus on frontline health care workers, nursing home residents and the elderly.
In Spain, the first person to receive a dose of the vaccine was a 96-year-old resident in a nursing home. The second was a staff member at the same home.
Italy has received 9,750 doses of the Pfizer/BioNTech vaccine. The first five people to be given it on Sunday were frontline medical and research workers.
"We have acted in unity throughout this pandemic. Today we begin to turn the page on this chapter, together," the European Commission said on Twitter.
The European Medicines Agency (EMA) is continuing its rolling review of other promising vaccine candidates, including those from AstraZeneca and Oxford University, and Johnson & Johnson.
December is the deadliest month in the US since the pandemic began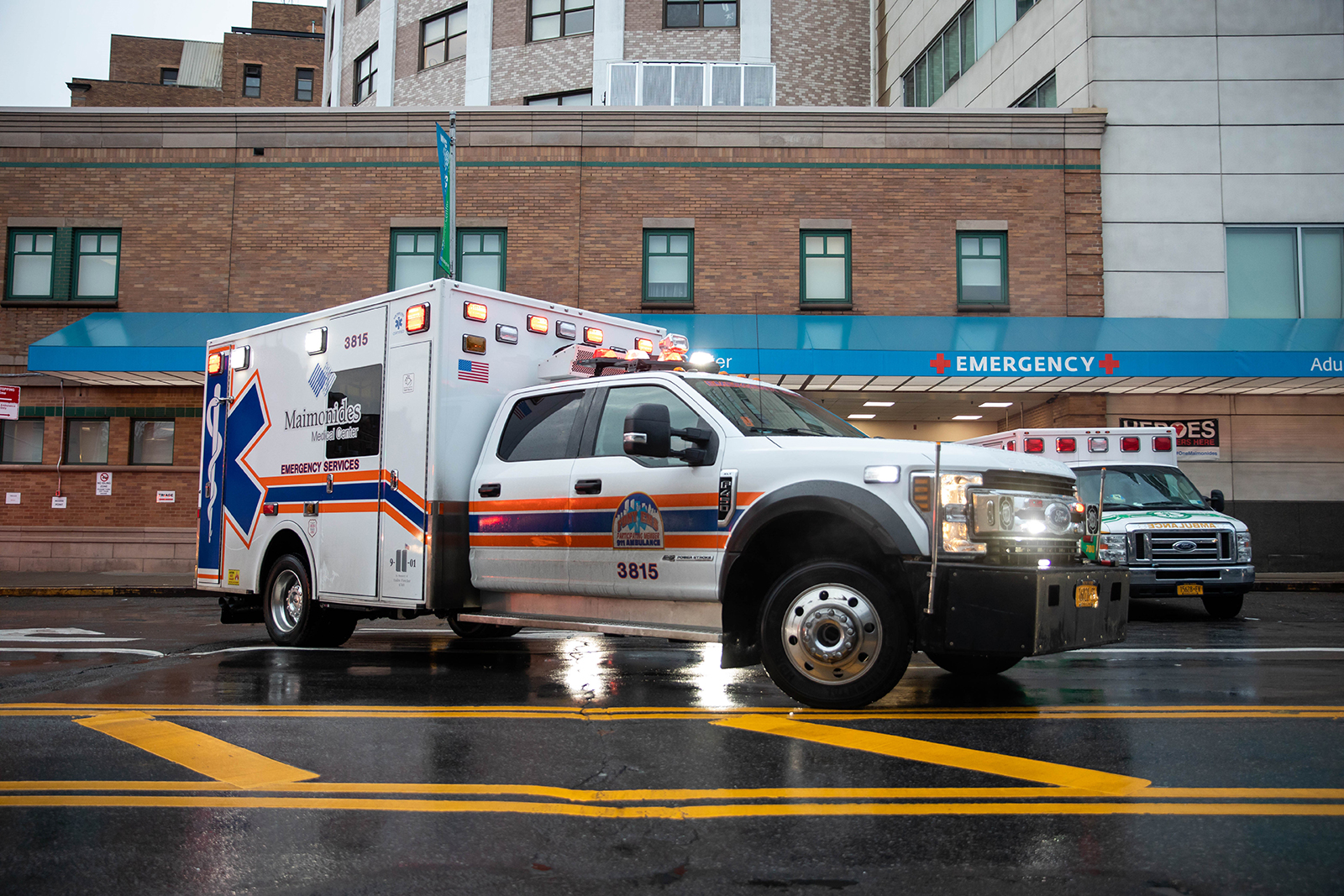 December has been the US's deadliest month since the start of the Covid-19 pandemic – with more than 63,000 Americans lost to the virus in the past 26 days.
By comparison, the entire month of November saw about 36,964 deaths.
The grim death toll comes on the heels of several brutal months for the US, with Covid-19 ravaging communities from coast to coast, crippling hospital systems and prompting widespread new restrictions.
The authorization of two Covid-19 vaccines earlier in December offered some hope of a light at the end of the tunnel – but experts continue to warn that while the end is in sight, the pandemic is not over and another surge stemming from Christmas travel and gatherings could be on its way.
More than 616,000 people were screened at TSA checkpoints across the country on Christmas Day alone, and hundreds of thousands more traveled in the days leading up to the holiday. Numbers are expected to climb again this weekend.
Read more:
Argentina to start roll-out of Russian-produced Sputnik V coronavirus vaccine Tuesday
Argentina will start inoculating its citizens against Covid-19 on Tuesday using the Russian-produced vaccine Sputnik V, the country's President Alberto Fernández said Saturday.
The country received a shipment of 300,000 doses of Sputnik V on December 24, and will become the fourth nation in Latin America – behind Mexico, Chile and Costa Rica – to begin vaccinating citizens against the virus.
Argentina's Minister of Health, Gines González García, said on Twitter that the vaccination campaign will be carried out in an "equitable manner throughout the country."
According to the government's vaccine plan, health care workers and teachers will be among the first people to be inoculated, along with individuals at risk of developing a serious illness, such as people over the age 70. Elderly residents in long-term nursing homes are also to be prioritized under Argentina's first phase of vaccinations.
Argentine authorities announced on Wednesday new requirements for entry into the country for nationals, residents and foreigners who have authorization to enter the country.
Passengers are required to present a negative PCR test result at the Ezeiza or San Fernando airports, which will be the only air terminals through which travelers can enter the nation, as well as a seven-day quarantine.
The restrictions will be in effect until January 8, according to the Interior Ministry.
To date, Argentina has reported a total of 1,578,267 cases of Covid-19 and 42,501 deaths since the start of the pandemic, according to the country's ministry of health.
Tokyo records highest single-day increase in Covid-19 cases
Japan's capital Tokyo has reported the highest single-day rise in Covid-19 infections on Saturday, with 949 cases.
Nationwide, Japan has reported 3,703 Covid-19 cases Saturday, the Ministry of Health, Labor and Welfare said in a statement. This is a slight drop after the country reported its highest single-day infection for a third day in a row with 3,823 cases on Friday.
The total number of infections now stands at 218,024, the ministry said. Fifty-eight additional deaths were reported on Saturday, bringing the nationwide death toll to 3,226.
On Saturday, Japan announced that it will ban foreign nationals from entering the country from Monday through the end of January, after several cases of a new Covid-19 variant were recorded, the Japanese foreign ministry said in a statement.
Beijing testing 800,000 residents after detecting two locally transmitted cases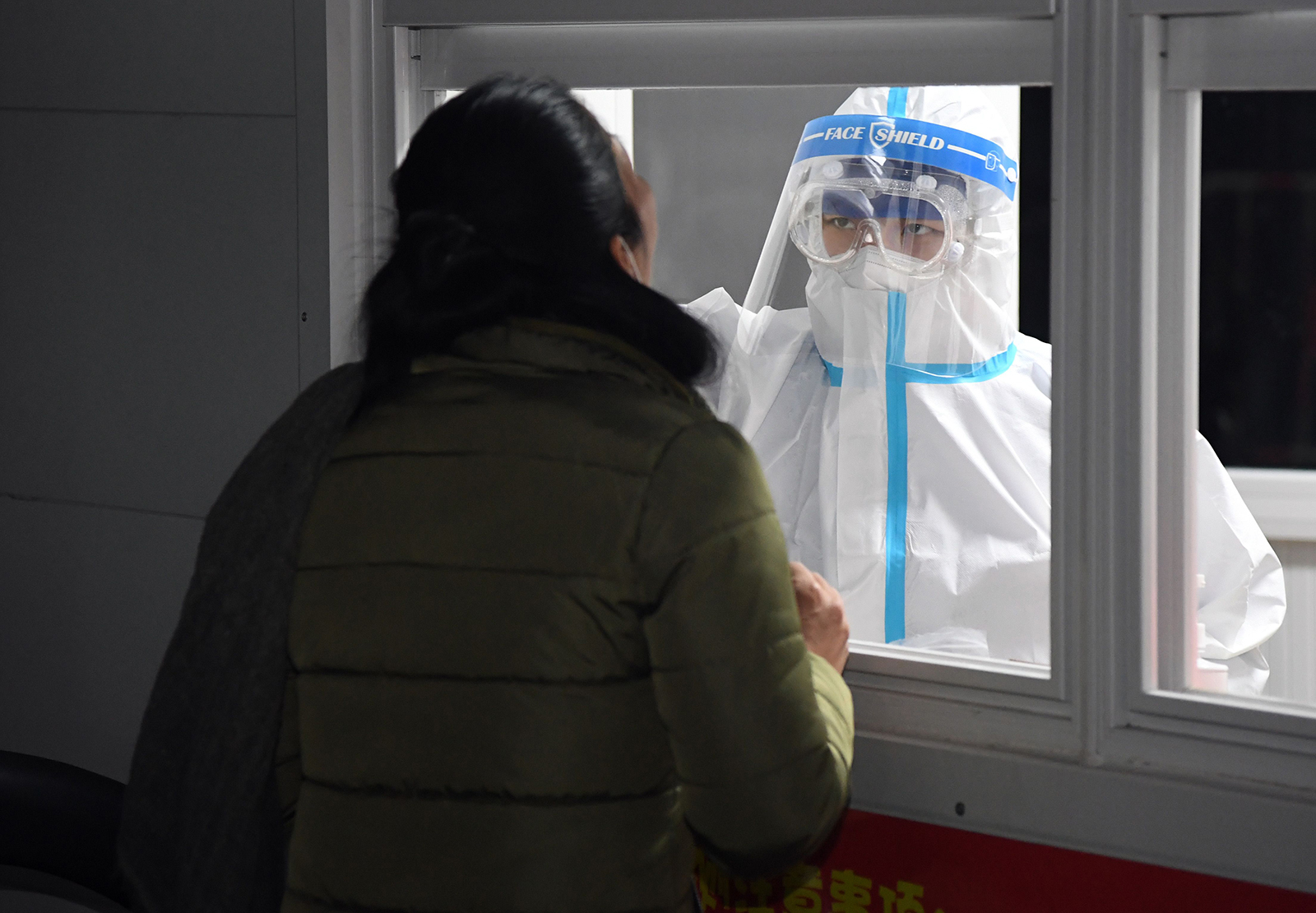 China is conducting a new round of mass testing in a northeastern district of Beijing after the capital reported two new locally transmitted Covid-19 cases Friday.
The mass testing involves some 800,000 people in Beijing's Xinyi district, Pang Xinghuo, deputy director of the Beijing Center for Disease Control and Prevention, told reporters. A total of 92 testing stations have also been set up to collect samples.
The mass testing has so far identified five more Covid-19 infections in Beijing's Xinyi district, who were all close contacts of the two initial cases, Pang added.
On Saturday, China reported 22 new Covid-19 cases, of which 12 were locally transmitted, according to China's National Health Commission. Four additional local asymptomatic cases were also reported across the country.
More than 2.6 million coronavirus cases, 60,000 deaths across Africa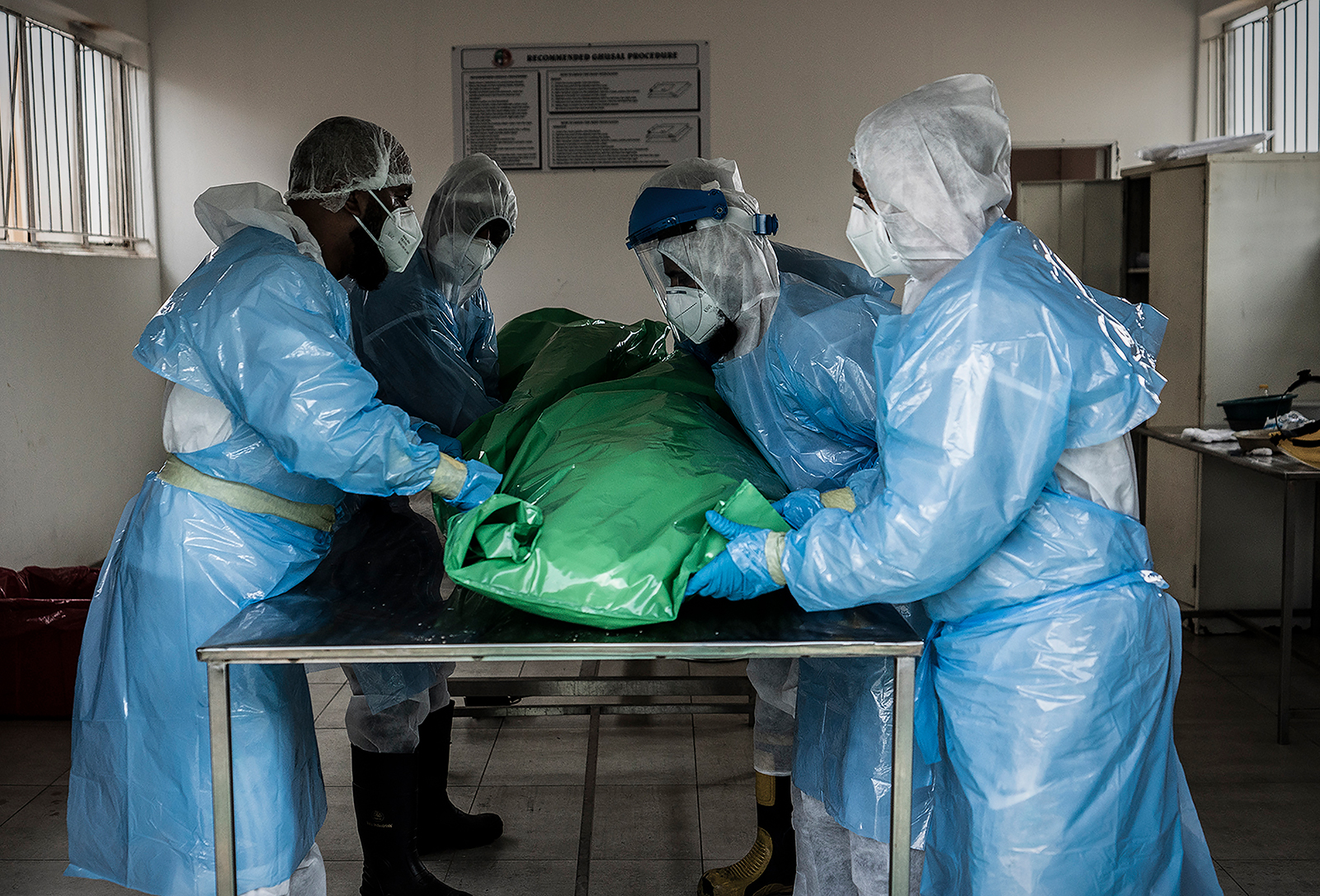 Countries across Africa have reported more than 2.6 million coronavirus cases, with a continent-wide death toll of over 60,000, according to the Africa Centers for Disease Control.
Africa CDC reported 2,623,086 total cases and 61,954 total deaths Saturday. South Africa has the highest number of cases, at 994,911, with 26,276 deaths.
A new variant of the coronavirus was detected in South Africa this week, causing some countries to close their borders to travellers from the African nation, over concerns the variant could be related to or as infectious as one first discovered in the United Kingdom, which appears to spread more easily than previous variants of the virus.
From Monday, the CDC will require a negative Covid-19 test for all passengers traveling from UK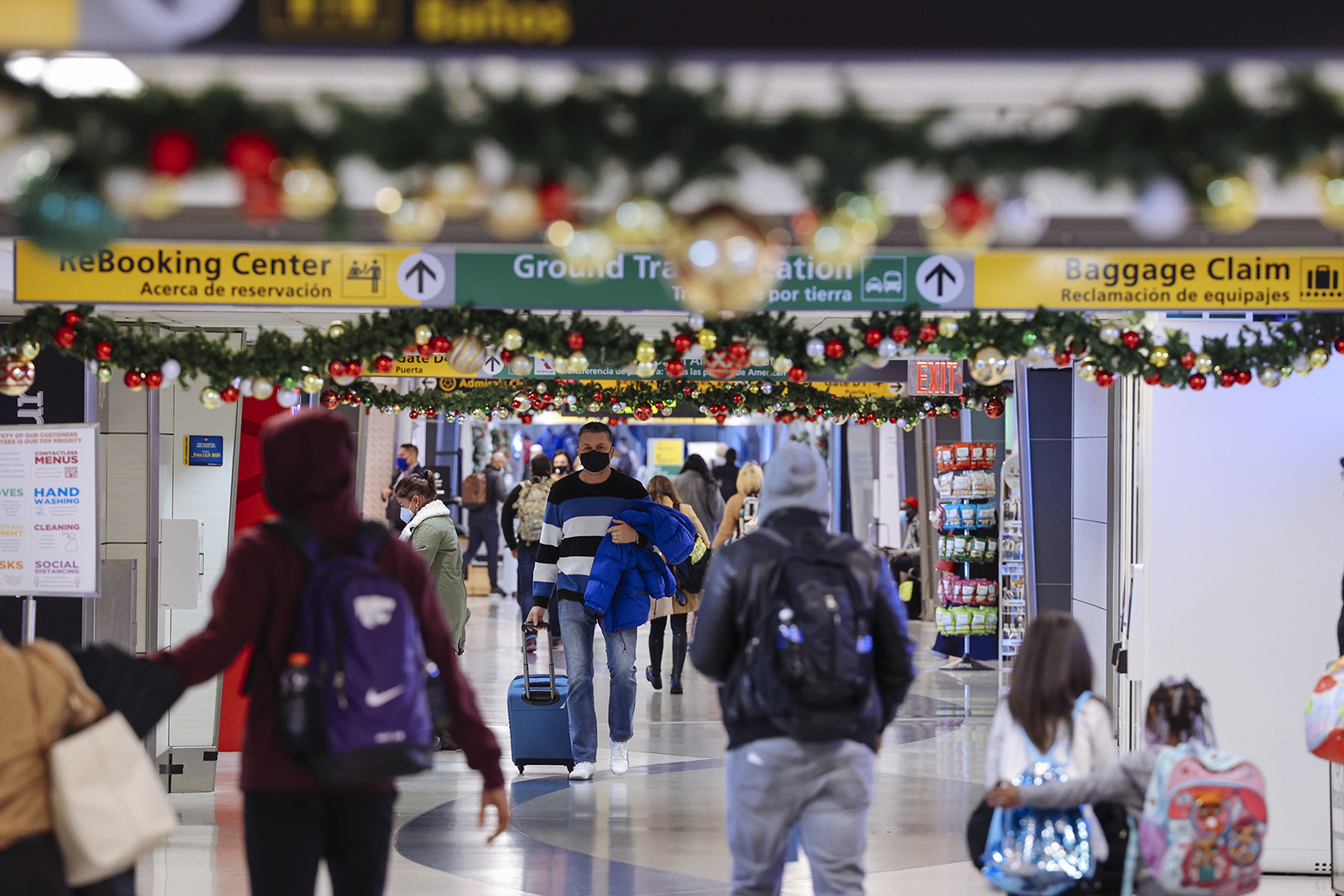 Passengers arriving in the United States from the United Kingdom must test negative for Covid-19 before departure, the US Centers for Disease Control and Prevention announced late Thursday.
Passengers will be required to have a negative PCR or antigen test within 72 hours of boarding their flight. Passengers are also required to provide documentation of their laboratory results, either as a hard copy or electronic.
Airlines are required to confirm the test results before the flight, and passengers will not be permitted to board if they refuse a test or do not provide documentation.
The order is in response to a new coronavirus variant that is said to have originated in the UK and is potentially more transmissible. Since the discovery of the variant, more than 40 countries have restricted travel from the UK, and in some cases, also travel from other countries that have documented cases with the variant.
The agency said the order will be signed Friday and go into effect on Monday.
Genetics experts have expressed preliminary concerns that the Covid-19 vaccines might have less efficacy against this new variant. Pfizer and Moderna are testing their vaccines to see if they work against the new variant.
The UK coronavirus variant has not been identified through genetic sequencing efforts in the US, the CDC said Tuesday. But that may be because the US surveillance system isn't catching it.
"It could be in the United States, and we might not have yet detected it," Assistant Secretary for Health Admiral Brett Giroir said Monday.
Here's what we know and don't know about the UK Covid-19 variant.
How to safely celebrate New Year's Eve, according to the CDC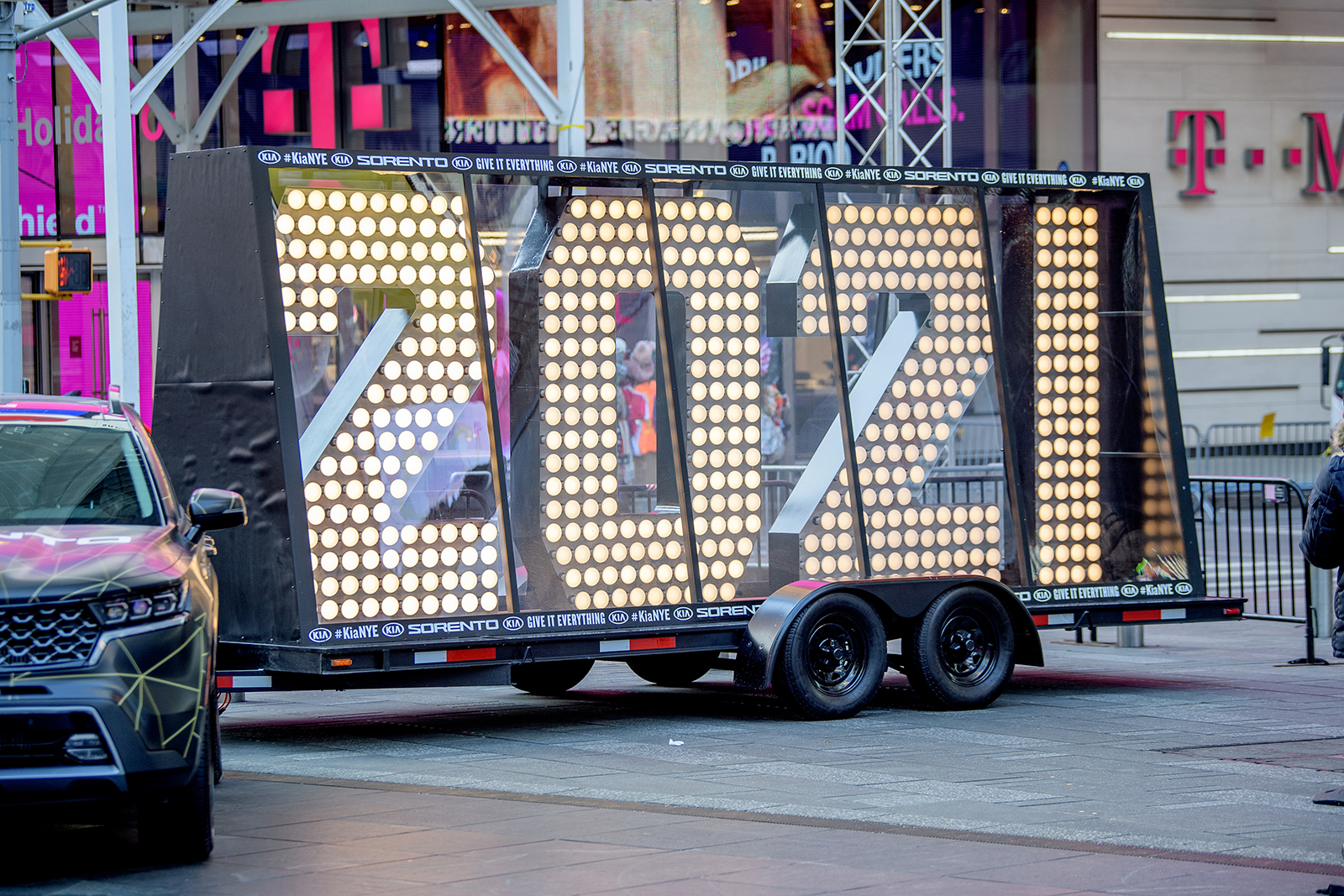 The safest way to celebrate the new year during the pandemic is at home with the people you live with, or online with friends and family, the US Centers for Disease Control and Prevention said in guidance posted to its website on Wednesday.
For those who host a celebration, the CDC suggests staying outside, limiting the number of guests, making extra masks available and keeping background music low to avoid shouting. 
When attending a celebration, the agency says masks should be worn indoors and outdoors, people should stand at least 6 feet apart, avoiding crowds and poorly ventilated spaces, and washing hands regularly, and alcohol and drugs that can alter judgement should be avoided. 
"While it is possible that some people may receive Covid-19 vaccines before New Year's Eve, continue taking steps to protect yourself and others for some time to come," the CDC says.
"It's okay if you decide to postpone or cancel your gathering. Do what's best for you," the guidance says.
Holiday travel may also increase a person's chance of getting and spreading Covid-19, and CDC continues to recommend postponing travel.