WHO team investigating origins of Covid-19 arrives in China
The World Health Organization team tasked with investigating the origins of the Covid-19 outbreak in Wuhan has arrived in China, state broadcaster CGTN announced on Thursday. 
The group's successful arrival comes after WHO announced last week that the team had been blocked from entering China as the necessary permissions to enter the country had not been approved. 
WHO Director-General Tedros Adhanom Ghebreyesus said last week he was "very disappointed," in a rare rebuke of China from the UN agency.
For months, WHO officials had been negotiating with Beijing to allow a team of global scientists access to key sites to investigate the origin of the virus – first detected in Wuhan in December 2019 – and its likely jump from an unidentified host species to humans.
Former Bolivian President Evo Morales tests positive for Covid-19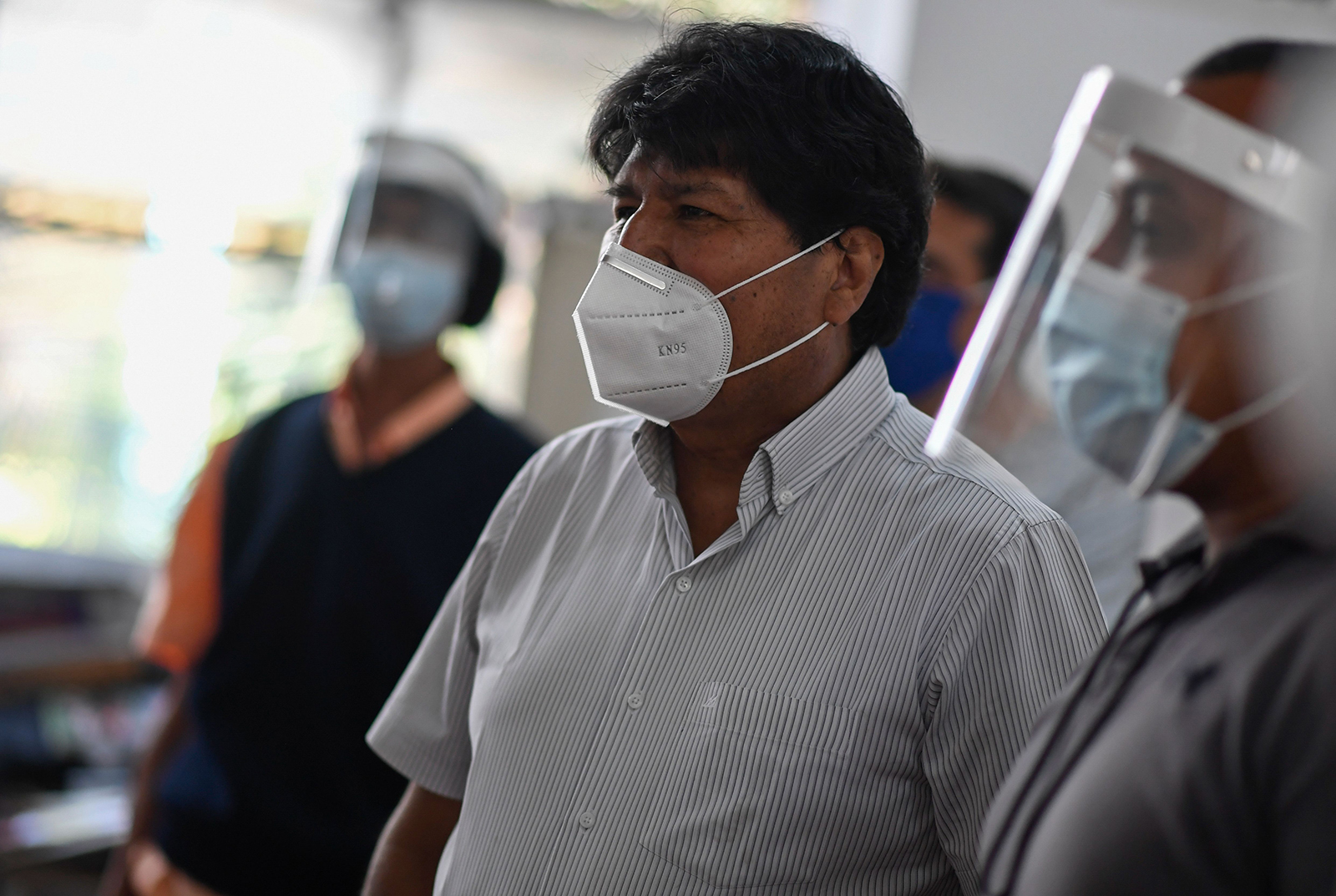 Bolivia's former President Evo Morales tested positive for Covid-19 after receiving a routine check-up, Morales' press officer confirmed to CNN Wednesday. 
As of Wednesday, Bolivia has reported 176,761 confirmed cases of Covid-19 and 9,454 deaths, according to Johns Hopkins University.
BioNTech CEO says there's a risk of decreased protection if second vaccine dose is delayed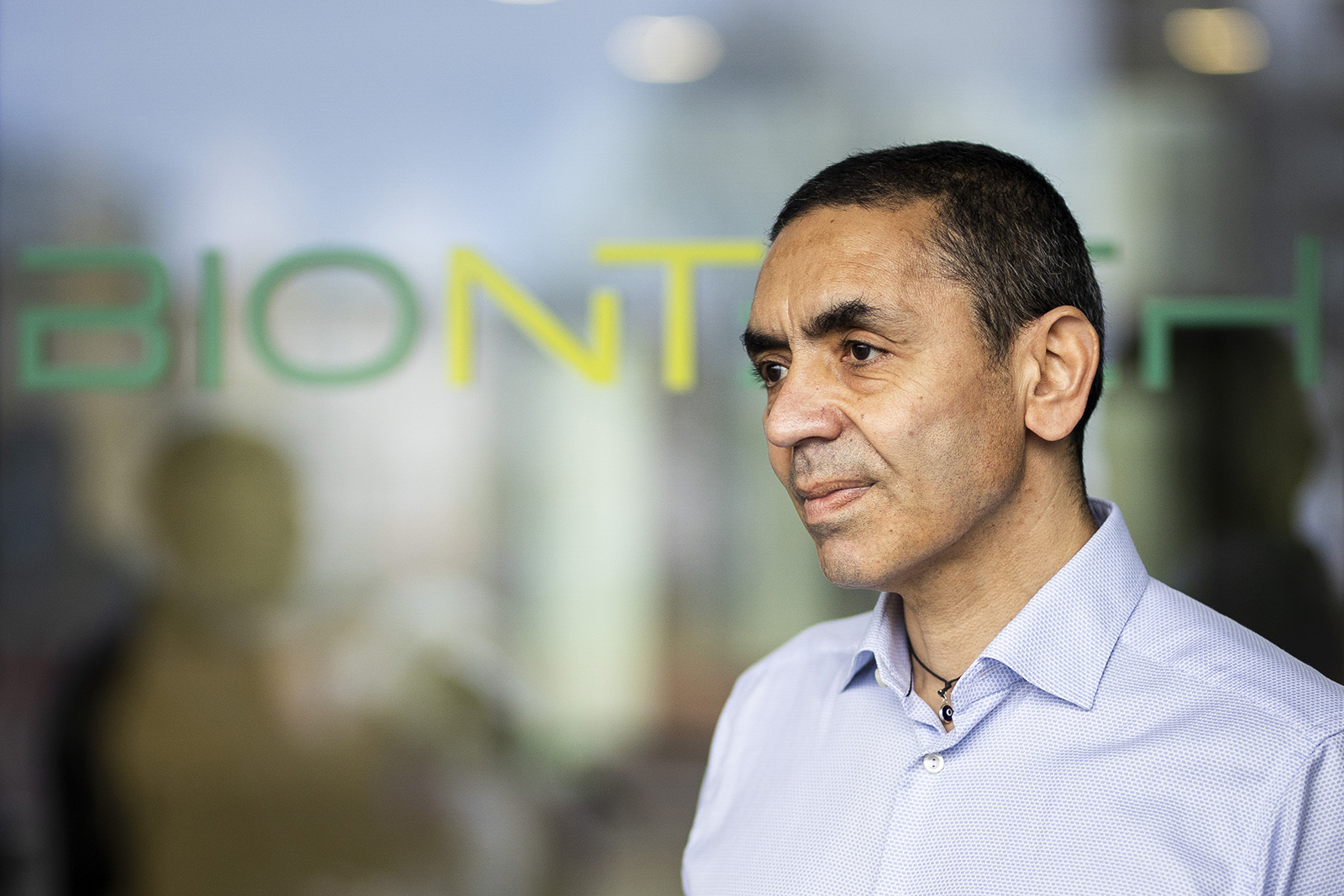 There's a risk that initial protection against Covid-19 could decrease if the administration of the second dose of the Pfizer/BioNTech vaccine is delayed, BioNTech CEO Ugur Sahin said Wednesday.
The second dose of the Pfizer/BioNTech's Covid-19 vaccine is supposed to be administered 21 days after the first shot.
Sahin said that governments and health institutions may need do their own risk-benefit analysis when it comes to getting doses out more quickly.
"There is this discussion that it could be a benefit for the society if the second dose is delayed and more people are vaccinated," he said.
Protection against asymptomatic infections: Also on Wednesday, Sahin said that BioNTech is expecting data to come in February on its Covid-19 vaccine's ability to protect against asymptomatic infections.
Pfizer/BioNTech's Covid-19 vaccine was authorized in the United States last month based on data showing it was 95% effective in preventing symptomatic disease. But it remained unclear whether the vaccine prevented people from becoming infected with the virus and spreading it asymptomatically.
Sahin said animal research has suggested that the vaccine is able to provide protection from infection, and that's the "key to prevent transmission."
1 in 3 people in LA County have been infected with Covid-19 since start of pandemic
Approximately one in three residents in Los Angeles County has been infected with Covid-19 since the start of the pandemic, according to new data published by the county.
As the county continues to experience a coronavirus surge, workplace outbreaks have also increased, the Los Angeles County Department of Public Health said Wednesday.
Workplace outbreaks are occurring at grocery stores, convenience stores, warehouses, manufacturing facilities, and many other workplaces where people come together on a daily basis.
The county has also experienced an increase in outbreaks in schools and daycare settings.
"While almost all the outbreaks were small and well-contained, dozens of staff and a small number of students were affected," the department said.
It warned that these increases reflect a pattern of transmission from worksite to home and back to worksites. 
Infection rate: The Los Angeles County Department of Health Services' epidemic model estimates that about one in 115 residents are currently infectious to others compared to one in 125 a week ago.
Hospitalizations: According to county health officials, the number of new patients requiring hospitalization due to the virus has "increased markedly in December," but "has appeared to level off."
Due to the time required for new exposures to result in illness severe enough to require hospitalization, health officials explained that the extent of transmission occurring during the last 10 days in December through New Year's remains unclear.
"This makes it difficult to reliably predict demand for hospital-based services," they said.
Officials predict a continued shortage of ICU beds and ventilators over the next four weeks.
China reports first Covid-19 related death in 8 months
China has reported its first Covid-19 related death in 242 days as daily new infections reached the highest levels since July, according to health authorities. 
The individual died on Wednesday in Hebei province, which has been at the center of China's most recent outbreak of the coronavirus. 
China's National Health Commission (NHC) reported 138 new Covid-19 infections for Wednesday, including 14 imported cases. Of the 124 locally transmitted cases, 81 cases are from Hebei province. 
The NHC also recorded an additional 78 asymptomatic cases detected on Wednesday. China does not include asymptomatic patients in its tally of confirmed cases.
As sites shift from Covid-19 testing to vaccinations, health officials warn balance is needed
Many NFL and Major League Baseball stadiums, from New York to Los Angeles, have been Covid-19 testing sites – and now some of those same facilities are being repurposed again as Covid-19 vaccination centers.
Yet many health officials warn that balance is needed to ensure Covid-19 testing efforts continue even as the country pushes for more coronavirus vaccinations
That balance is the crux of an issue that public health officials have grown more concerned about, Dr. Marcus Plescia, chief medical officer at the Association of State and Territorial Health Officials, told CNN on Wednesday.
Read the full story:
White House task force warns some Covid-19 strains "may have evolved into a more transmissible virus"
The White House coronavirus task force again suggested the existence of "more transmissible" strains of Covid-19 and a "much more rapid" spread of the virus, in its weekly reports to states.
Last week, the US Centers for Disease Control and Prevention shot down an item included in the January 3 task force state reports that suggested there was a homegrown "USA variant" of coronavirus, a misperception that began on a call with governors, an administration official told CNN.
But the official made it very clear US health officials have not determined that a US variant of the virus exists.
After the holiday season, the US is now seeing "clear continuation of the pre-holiday high rate of spread as measured by rising test positivity, increased cases, increased hospitalization rates, and rising fatalities," the report said.
There is "full resurgence" of viral spread in "nearly all metro areas," the reports said, calling for "aggressive action." The task force outlined measures including the use of masks that are "two or three ply and well-fitting," as well as "strict physical distancing," and more proactive testing of young adults.
This week's reports raised concerns about "significant, continued deterioration from California across the Sunbelt and up into the Southeast, Mid-Atlantic, and Northeast," so, essentially, the entire continental US.
And as the nation lags in administering vaccinations, the task force emphasized the need to "put (vaccines) in arms now," noting that "active and aggressive immunization in the face of this surge would save lives."
CDC's ensemble forecast projects up to 477,000 US Covid-19 deaths by Feb. 6
An ensemble forecast published Wednesday by the US Centers for Disease Control and Prevention now projects there will be 440,000 to 477,000 coronavirus deaths in the United States by February 6.
Unlike some individual models, the CDC's ensemble forecast only offers projections a few weeks into the future. The previous ensemble forecast, published January 6, projected up to 438,000 coronavirus deaths by January 30.
At least 384,343 people have already died from Covid-19 in the US, according to data compiled by Johns Hopkins University.
Turkey authorizes emergency use of China's Sinovac vaccine, mass rollout to begin on Thursday
Turkish health regulators approved the Chinese Sinovac Covid-19 vaccine for emergency use on Wednesday, clearing the way for a mass vaccination program to begin on Thursday.
Immediately after the announcement, Turkish Health Minister Fahrettin Koca received the first dose of the vaccine on live television. He told reporters that he and other members of the Pandemic Science Council are being vaccinated immediately and rollout across all 81 provinces in Turkey will begin on Thursday.
The administration did not release details about the data used to determine the vaccine's safety and efficacy. Advanced, Phase 3 trials are ongoing in Turkey, but the vaccine is also being tested in other countries, including Brazil.
Chilean President Sebastian Pinera announced on Wednesday that his country expects to receive 10 million doses of the Sinovac vaccine. Indonesian President Joko Widodo received the first shot of Sinovac vaccine on Wednesday and announced that vaccination will start across the country immediately.  
Questions over Sinovac data: On Tuesday, the government of Sao Paulo published data showing that the Sinovac vaccine was just 50.38% effective in late-stage trials in Brazil, significantly lower than earlier results showed.
While the number exceeds the threshold required for regulatory approval, it falls far below the 78% previously announced.
3 million new US Covid-19 cases were diagnosed in the past 13 days
The United States has tallied over 3 million new Covid-19 cases in 2021 so far, John Hopkins University reports.
It took 167 days to reach the first 3 million cases, from January 22, 2020 (when JHU reported the first US coronavirus case) to July 8, 2020. 
So far, 23,044,857 cases and 384,204 deaths have been reported from Covid-19 during the entire pandemic, per JHU. 
MLB offers stadiums as Covid-19 mass vaccination sites
Major League Baseball teams reached out to county and city health officials this week to offer every MLB stadium in the country as a mass vaccination site, Lori Tremmel Freeman, CEO of the National Association of County and City Health Officials, told CNN on Wednesday.
"These stadiums are wonderful areas to be repurposed for larger, mass vaccination efforts," Freeman said, but she added that testing is still a priority.
"We have so many places across the country still experiencing high levels of transmission and resurgence of disease, that we can't afford to let down the testing right now," she said. "We're too early in the vaccination process to do that, because we still need to mitigate and manage the spread of the disease, even while we're vaccinating."
Many venues – including Dodgers Stadium in Los Angeles and Yankee Stadium in New York – already have plans underway to become Covid-19 vaccination centers.
CDC reports 76 US cases of coronavirus variant first identified in UK
At least 76 cases of a coronavirus variant first identified in the UK have been found in 12 US states, according to data posted Wednesday by the US Centers for Disease Control and Prevention.
This includes 32 cases in California, 22 in Florida, five in Minnesota, four in New York, four in Colorado, two in Connecticut, two in Maryland, and one case each in Texas, Pennsylvania, Indiana, Wisconsin and Georgia.
The CDC says this does not represent the total number of cases circulating in the US, but rather just those that have been found by analyzing positive samples. The agency cautions that its numbers may not immediately match those of state and local health departments.
While the variant appears to spread more easily, there's no evidence that it's any more deadly or causes more severe disease, according to the CDC. It has been found in more than 50 countries worldwide.
Experts suspect there could be many more cases in the country and have criticized the US for not doing more genetic sequencing of virus samples to surveil for mutations. Earlier this month, a CDC official told CNN the agency plans to more than double the number of samples it sequences by mid-January – with a target of 6,500 per week.
US surpasses 23 million Covid-19 cases
There have been at least 23,044,857 total cases of Covid-19 in the United States and at least 384,207 people have died from it since the pandemic began, according to data compiled by Johns Hopkins University. 
17 other countries in the world have reported over 1 million total Covid-19 cases, according to JHU:
India has over 10 million total cases
Brazil has over 8 million total cases
Russia and the United Kingdom have over 3 million total cases
France, Turkey, Italy, and Spain have over 2 million total cases
Germany, Colombia, Argentina, Mexico, Poland, Iran, Ukraine, Peru, and South Africa all have over 1 million total cases each
Track the US cases:
US pharmacists could administer 100 million doses of Covid-19 vaccine per month -- National Association of Chain Drug Stores
The President and CEO of the National Association of Chain Drug Stores (NACDS) said Wednesday that pharmacists across the US will have the capacity to administer 100 million doses of the Covid-19 vaccine once supply is available.  
NACDS includes 40,000 pharmacies and 155,000 pharmacists, according to Anderson.  
Johnson & Johnson coronavirus vaccine generates immune response, few side effects, in early trials
Early stage trials of Johnson & Johnson's experimental coronavirus vaccine show it generated an immune response in nearly all volunteers, with minimal side-effects, after a single dose.
The company expects to report details of more advanced trials later this month and is hoping to apply for authorization from the US Food and Drug Administration soon after.
Researchers who tested the vaccine in a combined Phase 1-2 trial – mostly meant to show safety – found either one or two doses of the vaccine generated both antibody and T-cell responses against the coronavirus. The trials were not designed to show whether the vaccine protected people against either infection or symptoms of coronavirus – that's what the ongoing Phase 3 trials are designed to do.
Writing in the New England Journal of Medicine, an international team of researchers who tested the vaccine in around 800 volunteers said the early stage trials showed it was safe and probably should work.
The FDA has given emergency use authorization to two coronavirus vaccines – one made by Pfizer with partner BioNTech, and another by Moderna. Both were about 95% effective in preventing symptomatic disease in their Phase 3 trials. They use messenger RNA or mRNA – a new vaccine technology.
Johnson & Johnson's vaccine arm Janssen uses a different approach for its vaccine, often referred to by its experimental name Ad26.COV2.S. It uses a weakened version of a common cold virus called adenovirus 26 to carry genetic material from the virus into the body, prompting human cells to produce pieces of the virus, which are then recognized by the immune system.
Read more on this story:
Even after schools reopened, coronavirus cases were lowest among younger children, study says
As some areas of the country push to reopen school buildings, a new report from the US Centers for Disease Control and Prevention finds that Covid-19 cases were lowest among younger children even after schools restarted for in-person learning. But to safely reopen schools, transmission in communities must be kept in check.
The report, published Wednesday in the CDC's Morbidity and Mortality Weekly Report, considered more than 2.8 million laboratory-confirmed Covid-19 cases in people under age 24, from March 1 through December 12, 2020. 
More than 57% of those cases occurred among people ages 18 to 24. Cases among children and teens paralleled cases among adults through the summer and fall – including spikes in cases in early summer followed by a decline, and then a steep increase in October through December.
By early December, 62% of US K-12 school districts had opened for full or partial in-person learning. Despite that, reports of school outbreaks were "limited," CDC researchers wrote. Covid-19 incidence among the general population was similar in counties with in-person learning – 401.2 cases per 100,000 people – and those that were all-online – : 418.2 per 100,000 people.
There was no sign that increased cases among school-age children and teens preceded increases in other age groups; however, there were increases among other age groups after cases increased among people ages 18 to 24.
To prevent coronavirus transmission in schools, transmission in the community must be controlled, the report said. Communities and schools should implement mitigation strategies such as wearing masks, and people must adhere to them. CDC recommendations already say K-12 schools should be the last to close after all other mitigation measures have been attempted, and the first to reopen once it's safe to do so, the report noted. 
"When community transmission is high, cases in schools should be expected, and as with any group setting, schools can contribute to COVID-19 transmission, especially when mitigation measures, such as universal and proper masking, are not implemented or followed," the report said.
There are limitations to the report, including that Covid-19 cases are likely underestimated among young people, and case trends among teachers and school staff members are not available.
President-elect Joe Biden has pledged that his administration will reopen most schools within 100 days of taking office. 
Portugal to enter a new lockdown from Friday, but schools stay open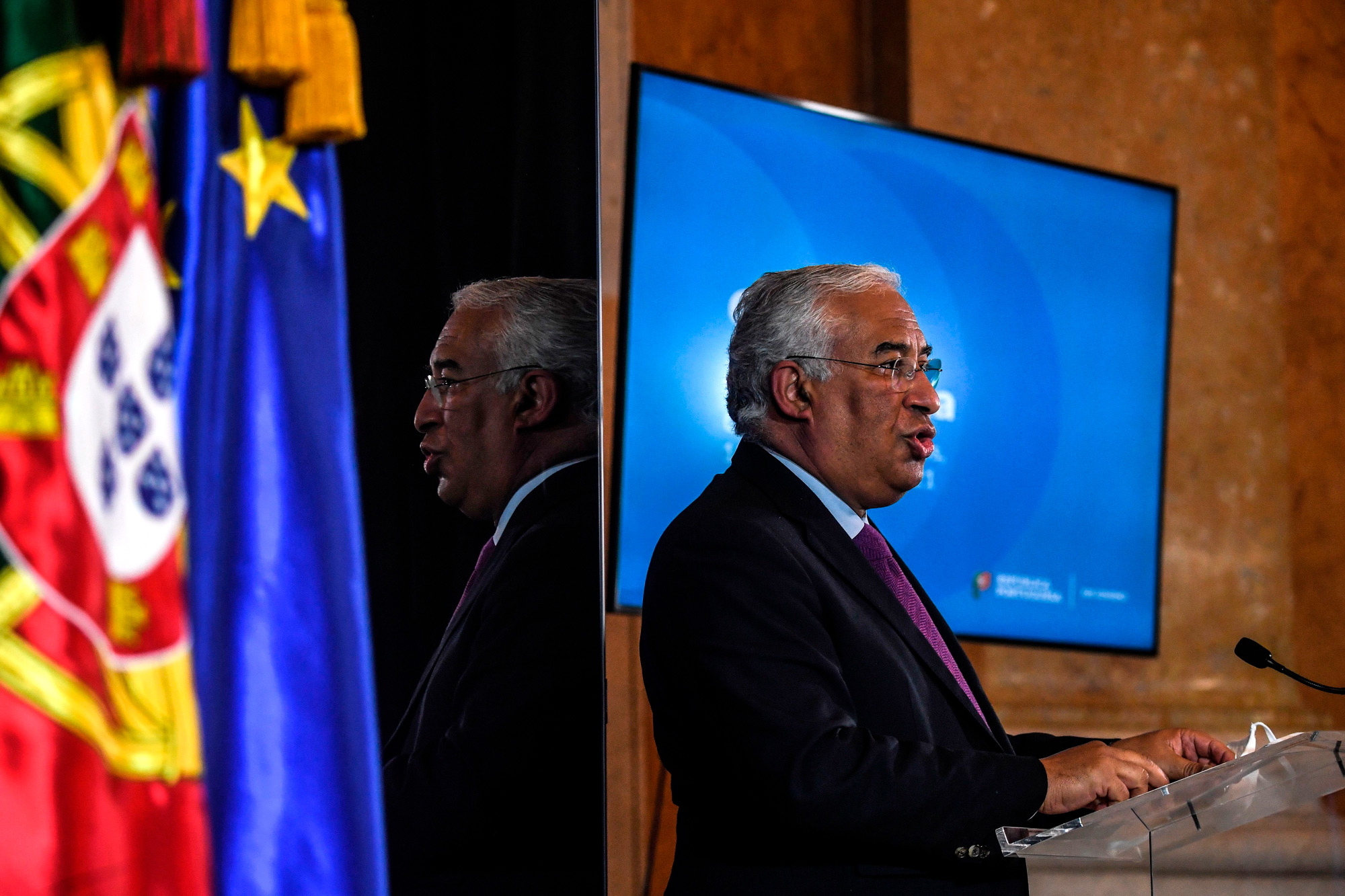 Portugal is set to enter a new lockdown on Friday but schools will remain open, Prime Minister Antonio Costa announced on Wednesday. 
"We have to take over the joint responsibility of stopping this pandemic together," Costa said in his press conference. 
"The fundamental message of the decisions that we are taking is to return to our duty of home curfew – as we had in March and April – when we stopped, with success, the first wave," Costa said.
"The rules that we are reimposing are essentially the same as March and April, with one exception which is tied with the democratic schedule around the Portuguese elections on January 24; and with the necessity of not sacrificing again our current generation of students and as such, we will maintain all the education systems fully operational as they are currently," he said. 
The announcement comes amid rising concerns over record coronavirus numbers, after Portugal reached its highest number of daily cases and coronavirus related deaths. 
Moderna CEO says he does not think coronavirus variants pose problem for current vaccine 
Moderna CEO Stephane Bancel said Wednesday he does not believe variants of coronavirus that have been detected in the UK, South Africa or Brazil, and now seen in many countries, will affect the efficacy of his company's vaccine.  
"I think the question is more medium term as the virus continues evolving over time," Bancel said Wednesday during the annual JP Morgan Health Conference.
"I'm not worried for the short term but we are watching that very closely because I think that we might be moving into a world where we need new strains of vaccine down the road – but not in the short term," he said.
Pfizer President Angela Hwang said she is "bullish" about what the Pfizer vaccine is capable of doing in terms of reacting to mutations and variants, but they are watching it closely as well. "What we have to realize is the virus could change and we may need a new vaccine altogether," Hwang said.  
Hwang said Pfizer is ready should the virus change and "that's where the beauty of the mRNA technology comes in." 
"With the sequence, we are going to be able to make a new vaccine in very short order, in as little as six weeks," Hwang said.  
Both Moderna and Pfizer use a modular type of technology that allows the vaccine formula to be changed quickly in case a viruses mutates so much that it eludes the immune response prompted by a vaccine.
More than 10 million people in the US have had their first Covid-19 shot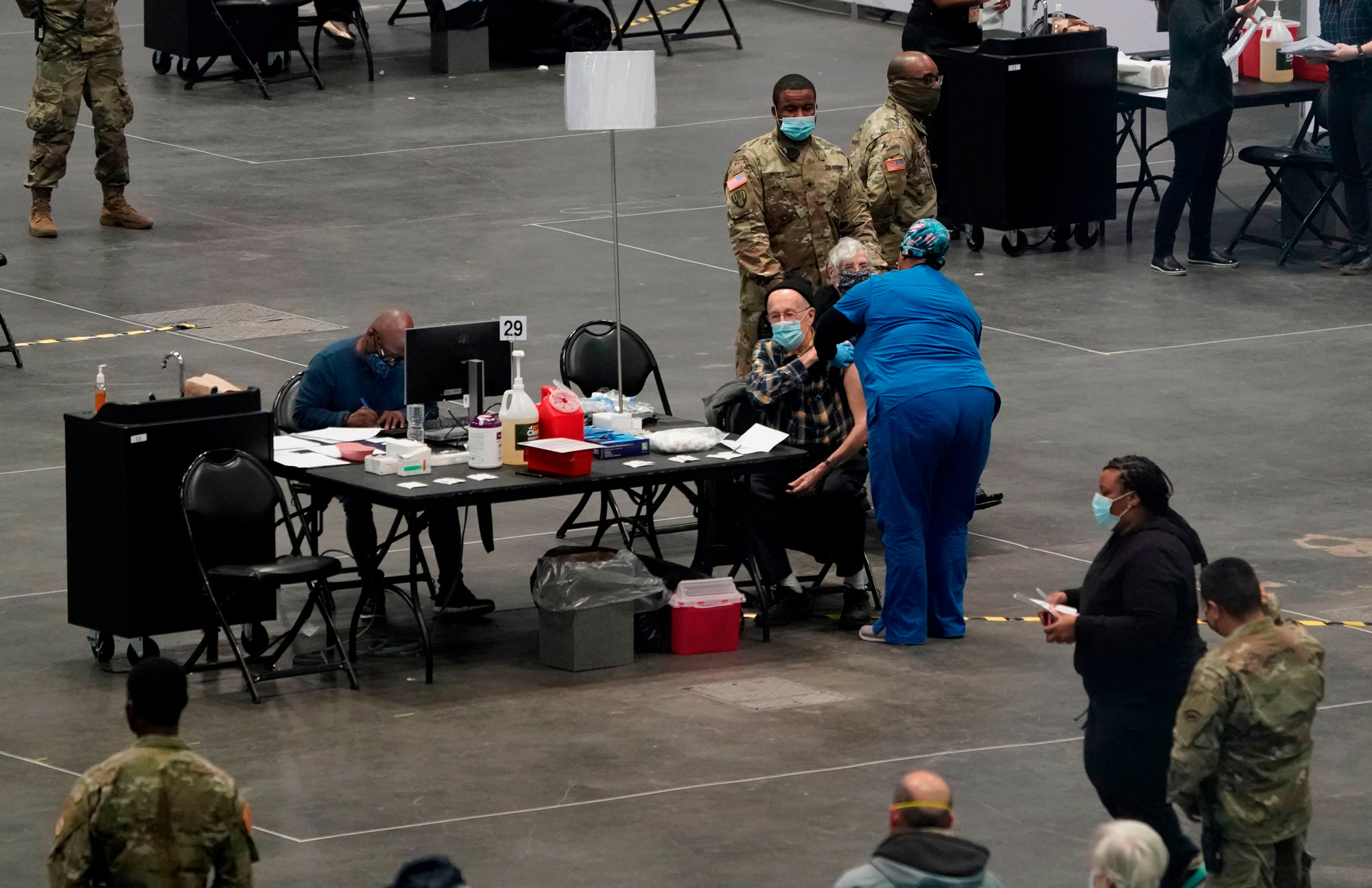 Just over 10 million people have received their first coronavirus shots and 29.3 million doses of vaccine have been distributed, the US Centers for Disease Control and Prevention said Wednesday.
The US is still lagging far behind its target vaccination rate, but the new numbers indicate that close to a million people received vaccination shots in a day – although the CDC's numbers are not reported in real time and states complain that the data is lagging. The CDC reported Tuesday that more than 9 million people had been vaccinated as of 9 a.m. ET.
According to the CDC, as of 9 a.m. Wednesday, 29,380,125 doses had been distributed and 10,278,462 people had received first doses of vaccine.
The Trump Administration's Operation Warp Speed announced changes Tuesday aimed at speeding up the vaccine administration process, including releasing more doses of vaccine and urging states to vaccinate anyone 65 and older, and younger people with chronic conditions that might make them more vulnerable to severe disease.
WHO director asks wealthy nations to share vaccine with low income nations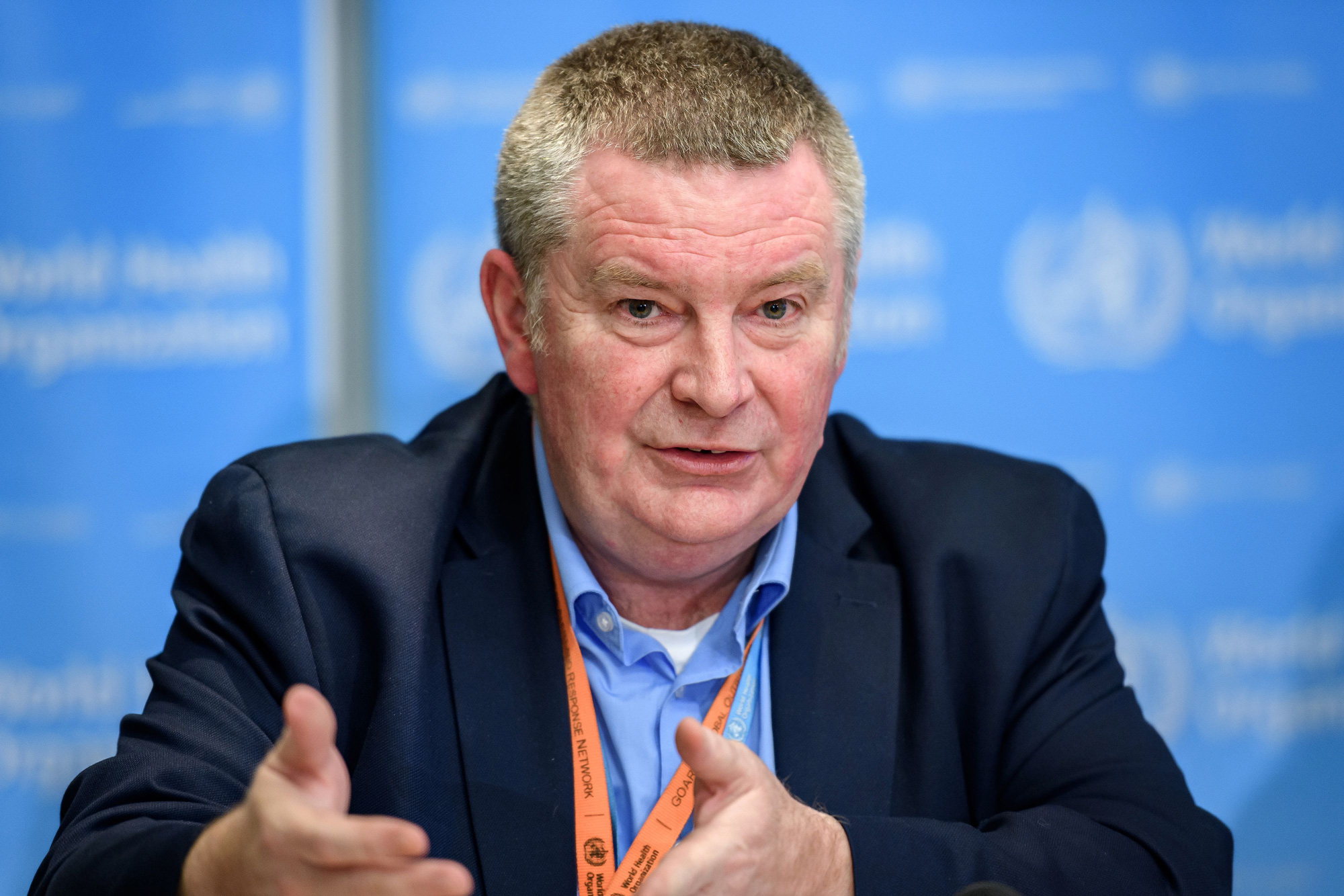 As Covid-19 case numbers continue rising globally, Dr. Mike Ryan, director of the World Health Organization's Health Emergencies Programme, on Wednesday called upon wealthy nations around the world to help bridge a global vaccine inequity gap.
"There are populations out there who want and who need vaccines who are not going to get them unless or until we begin to share better," Ryan said during a virtual Q&A Wednesday.
In the 36 days since countries started vaccinating, 28 million vaccine doses have been administered, he said. According to Ryan, of the 46 countries who are currently vaccinating, only one is a low income country.
Ryan added there have been 5 million new cases of Covid-19 and 85,000 deaths linked to the virus globally in the past week.
"Essentially all regions apart for Southeast Asia are showing increases," Ryan said, highlighting that the Americas still account for half of all new cases and 45% of deaths globally. 
"We've seen that perfect storm of the season, the coldness, people going inside, increased social mixing, and a combination of factors that have driven increased transmission in many, many countries," Ryan said.
"It's interesting when we talk about tolerance, kindness and solidarity, that they are probably the most powerful countermeasures we have right now," he also said. "You have to have the attitude that this disease ends with me."
Italy becomes sixth nation to surpass 80,000 deaths
Italy marked a grim milestone on Wednesday, as its total coronavirus death toll passed 80,000.
The country has registered 80,326 total deaths and currently has the sixth highest global death toll, according to data from Johns Hopkins University.
According to health ministry data, there were 15,774 new daily cases, bringing the total number of cases in Italy to 2,319,036.
A total 2,579 intensive care beds are occupied by Covid-19 patients, 59 less than Tuesday.
Almost 39 million Covid-19 cases and 925,000 deaths in the Americas, health organization says
The Americas have reported almost 39 million coronavirus cases and nearly 925,000 deaths since the start of the pandemic, Pan American Health Organization's (PAHO) director Carissa Etienne told journalists during a virtual press conference on Wednesday.
Last week 2.5 million people across the Americas were infected with Covid-19, which Etienne said was the highest weekly case count since the virus reached the region. 
Local health systems in Canada and Mexico are struggling to keep up with demanding care, and early January data suggests "infections are on the rise in Costa Rica and Belize" Etienne added.
In South America, every country has reported a rise in cases over the last few weeks. 
The PAHO director also said PAHO is working with every country in the region to help secure vaccines. Their effort includes but is not limited to providing support for vaccine demand planning, logistics, coaching management, surveillance, information system strengthening, as well as health worker training and vaccine communication planning.
New York City working out plan to use Yankee stadium as a vaccination site
New York City Mayor Bill de Blasio is working on a plan to use Yankee Stadium as a vaccination site, he said Wednesday. 
"That plan is in motion," de Blasio said, and the city will announce details when the plan has been worked through. 
The move comes after the mayor announced the Gotham Health Clinic on Staten Island is opening today as a 24-hour mega vaccination site.
The New York City Health & Hospital Corona in Queens will follow it by opening on Saturday, and Citi Field in Queens Empire Outlets on Staten Island will open later this month. 
As of Tuesday, New York City has administered 28,599 new Covid-19 vaccine doses, de Blasio said.
But he added that at least 12 new cases of the new variant of Covid-19, first identified in the UK, have been discovered in New York, with two of those cases being found in New York City residents.
UK reports new record daily deaths from Covid-19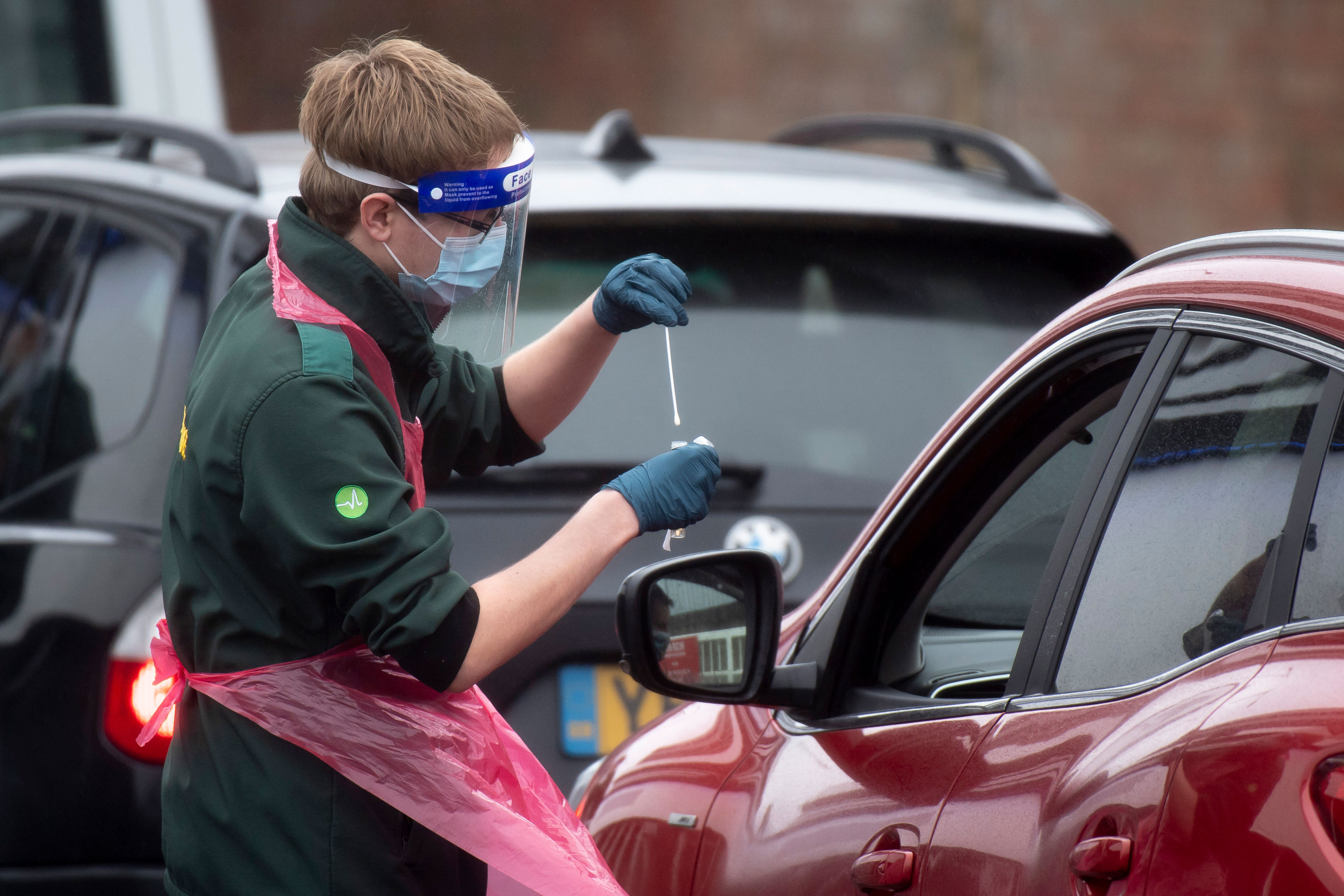 The UK reported a record 1,564 daily coronavirus deaths on Wednesday, according to government data.
That brings the total number of deaths within 28 days of a positive test to 84,767 while the total death with Covid-19 on the death certificate has reached 89,243.
The daily number of new cases Wednesday was 47,525, lower than previous days.
Several other countries including the United States and Portugal have also set grim new records for the number of daily recorded deaths in the past 24 hours, as cases spike around the world.
The total number of Covid-19 deaths globally is expected to hit 2 million later this week, according to Johns Hopkins University.
Reasons to be cheerful: Vaccines expert explains why he thinks US can stop spread of virus by June
Even as the United States broke a record for the number of Covid-19 deaths reported in a single day, Dr. Paul Offit told CNN's New Day there were several reasons to be hopeful that the coronavirus situation could get "dramatically better" soon.
Offit, director of the Vaccine Education Center at the Children's Hospital in Philadelphia and a member of the US Food and Drug Administration's Vaccines and Related Biological Products Advisory Committee, acknowledged the "awful" numbers are likely to continue for a few months, but said there are reasons for optimism:
Mass vaccinations
There are two "remarkably effective" vaccines and "we're finally starting to get how to mass administer," Offit said, citing examples such as the Pennsylvania Convention Center or the Dodger Stadium. Meanwhile two more vaccines – those from Johnson & Johnson and AstraZeneca – "are right around the corner," he added. 
Warmer weather
"The weather will get warmer, when the weather gets warmer, that makes it much more difficult for this virus," Offit said, explaining that when it is hot and humid, the virus, which is spread by small droplets, spreads less easily. 
New political administration
Offit said the incoming Biden administration "isn't into this cult of denialism" that surrounded the Trump administration's coronavirus response, and it would "take this problem head on." 
A population building immunity
The number of people who have been reported to have been infected with coronavirus – 23 million – is an underestimate, according to Offit. Many people have had an asymptomatic or mildly symptomatic infection and were never tested. The numbers who have been infected are probably closer to 65 or 70 million, he said.
"That's 20% of the population that when they're re-exposed to this virus are not going to become sick with it," he said, although it's not clear how long immunity after infection lasts.
If another 55 to 60% of the population can be vaccinated – something which Offit said can be done at a million to a million and a half doses a day – "then I really do think that by June we can stop the spread of this virus." 
Cuba reports record daily infections as it eyes fresh clampdown
On Wednesday, Cuban health officials said the island had again broken the record for daily coronavirus cases, reporting 550 new infections in addition to three new deaths.
It was the first time since the pandemic began that Cuba had reported more than 500 new cases in a single day.
The communist-run island had managed the outbreak more effectively compared to much of the rest of the region by closing borders, requiring masks in public and isolating people who were infected.
But, after opening borders in late 2020, Cuba has seen a surge of new cases, Cuban health officials said.
The island has a total of 16,044 cases and 158 deaths, according to Health Ministry data. 
Government officials said they are reducing flights to the island and from Thursday will close many schools in order to stem the spread of the virus.
Portugal marks record Covid-19 related deaths and new cases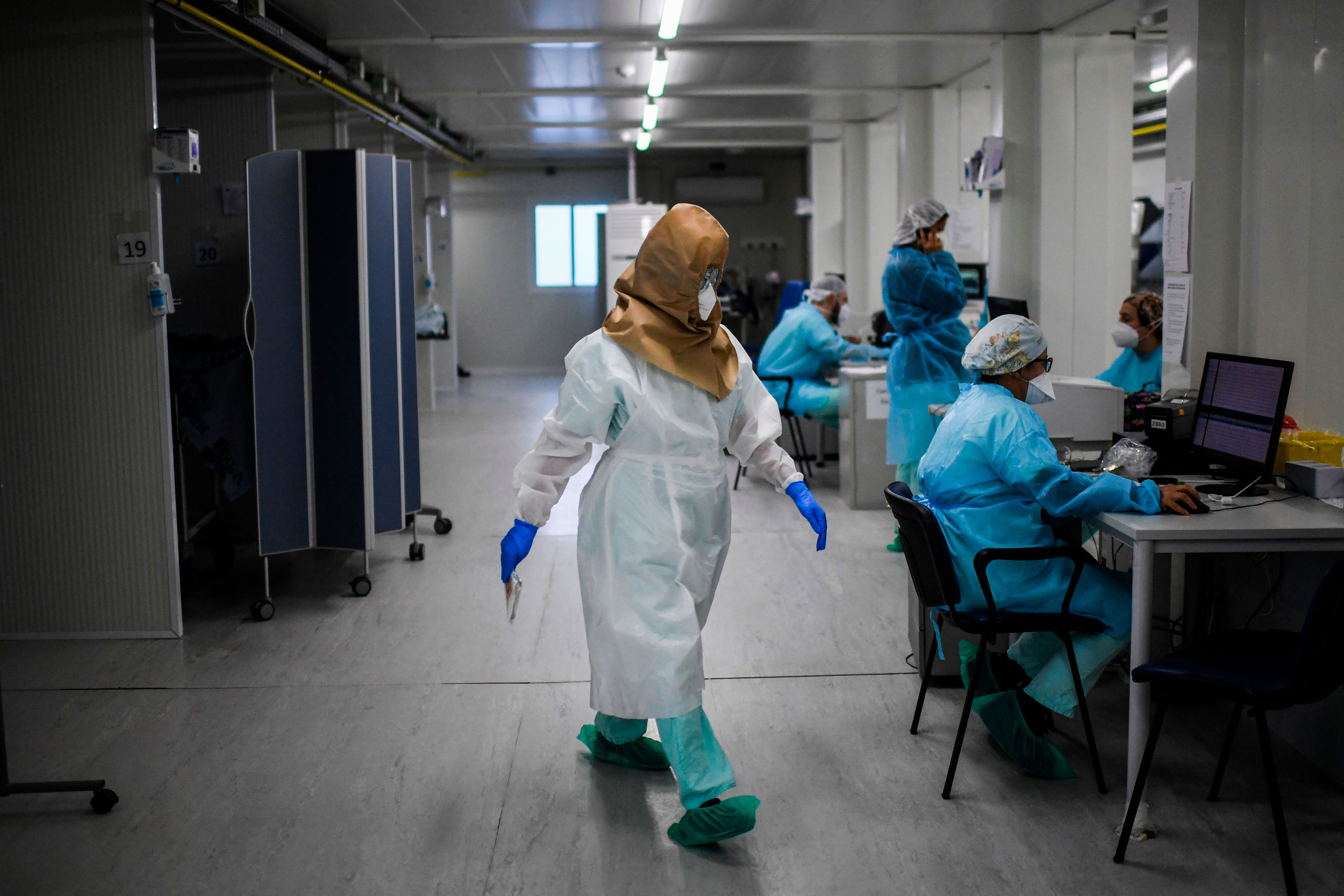 Portugal on Wednesday set a new daily record for Covid-19 related deaths and a new record number of daily infections, according to the Health Ministry. 
Ministry data shows that Portugal registered 156 coronavirus related fatalities – making it the country's deadliest day since the start of the pandemic – and bringing the total death toll to 8,326, according to the new data. 
Portugal has also recorded its highest daily case count with 10,556 new cases, with the total reaching 507,108.
The grim numbers come as a new lockdown is expected to be announced for Portugal later on Wednesday.
Switzerland tightens restrictions in response to new variant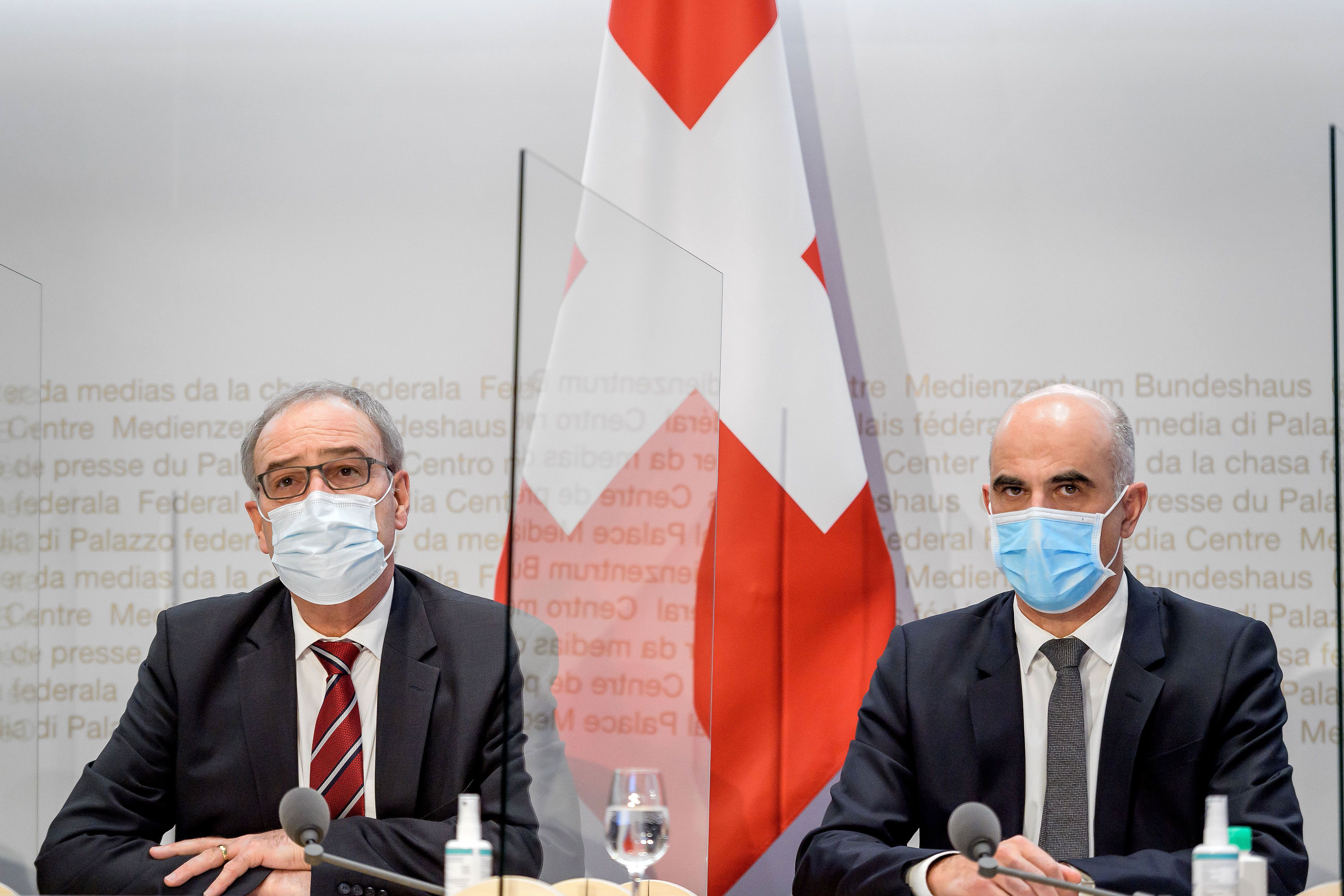 Switzerland has introduced further measures in response to the new coronavirus variant, President Guy Parmelin announced Wednesday, without specifying which variant he meant.
As of Monday, all non-essential shops will have to close, excluding those for click and collect, said Alain Berset, member of the Swiss Federal Council, who outlined the new measures.
The current closure of restaurants, sports sites and hotels will also be extended until the end of February.
Working from home will be mandatory, where possible. If individuals have to go to their place of work, they have to wear a mask in closed spaces with two or more people. 
Gatherings inside and out will be limited to five people, rather than the current ten, Berset said.
Switzerland (along with Lichtenstein) has confirmed 3,001 new positive cases of Covid-19 in the past day and 58 new deaths, bringing the total number of deaths during the pandemic to 7,851, according to government data.
Johnson & Johnson faces lag in Covid-19 vaccine production, NYT reports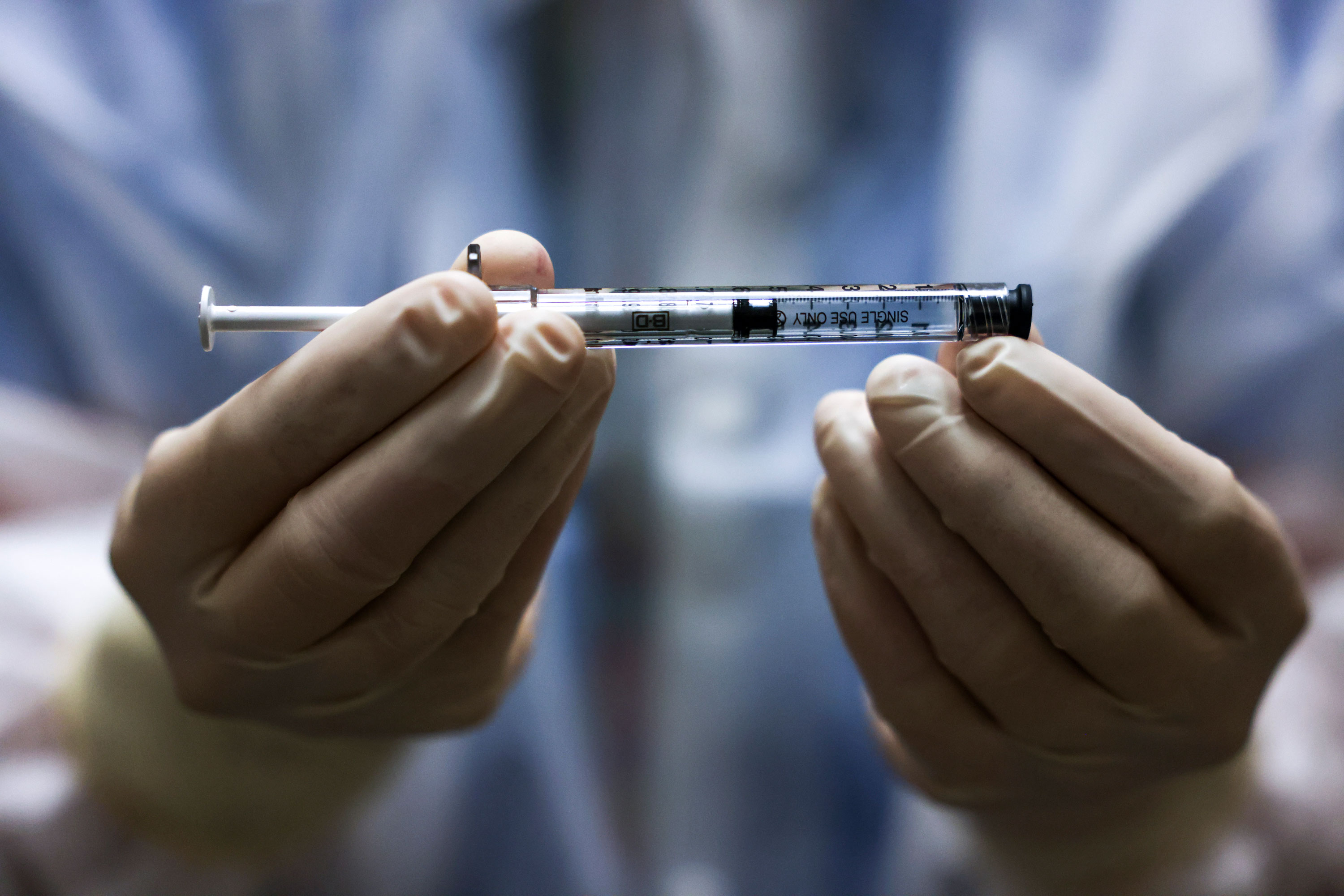 The production pace of the Covid-19 vaccine being developed by drugmaker Johnson & Johnson's subsidiary Janssen appears to be behind schedule.
The New York Times reported on Wednesday that Operation Warp Speed's lead manufacturing adviser Dr. Carlo de Notaristefani acknowledged a delay, but said the company might be able to catch up with its original production goals by March. The vaccine is delivered as a one-dose shot could help ramp up vaccination efforts as the United States continues to fight a devastating pandemic.
"I agree there was a problem," de Notaristefani told The New York Times. But he added, "Manufacturing of pharmaceuticals is not a black box where you turn the key and start counting."
Meanwhile, results from the vaccine's clinical trial are expected soon.
Johnson & Johnson could apply for emergency use authorization of its Janssen Covid-19 vaccine around the end of this month, Operation Warp Speed Chief Scientific Adviser Moncef Slaoui said during a briefing on Tuesday. Slaoui said millions of doses should be available by the end of February.
CNN has reached out to Johnson & Johnson for a response.
Study reveals deep trauma among ICU workers in the UK
A large proportion of doctors and nurses have been traumatized by working in intensive care during the coronavirus pandemic in the UK, a new study reveals, with almost half reporting symptoms of post-traumatic stress disorder (PTSD), anxiety or depression, and some feeling they would be better off dead.
The study – which has not yet been peer reviewed – was published Wednesday by researchers at King's College London. It analyzed the responses to an anonymous online survey in June and July of more than 700 doctors and nurses working in intensive care units (ICUs) across six different hospitals.
Although nearly 60% of respondents reported good well-being, the study found that almost half of ICU staff reported symptoms consistent with a probable diagnosis of PTSD, severe depression or anxiety, or problem drinking.
Almost one in seven (13.4%) of ICU staff reported frequent thoughts of being better off dead, or of hurting themselves in the past two weeks.
Jessica Filoteo, a nurse who was moved to work in an intensive treatment unit, said "I felt consumed. It was awful".
"I was constantly on edge and would cry for no particular reason," she told the Royal College of Nursing. The nursing union urged anyone struggling to ask for help in their workplace or via the NHS People confidential helpline.
As the UK struggles to contain the surge of cases, government and senior health officials have warned that many hospitals are on the verge of being overwhelmed. At a news conference Monday, Hancock said the variant was "putting the NHS [National Health Service] under very significant pressure," with Covid-related hospital admissions up 22% on just the previous week.
Read more on this story:
Putin orders 'mass vaccination' in Russia from next week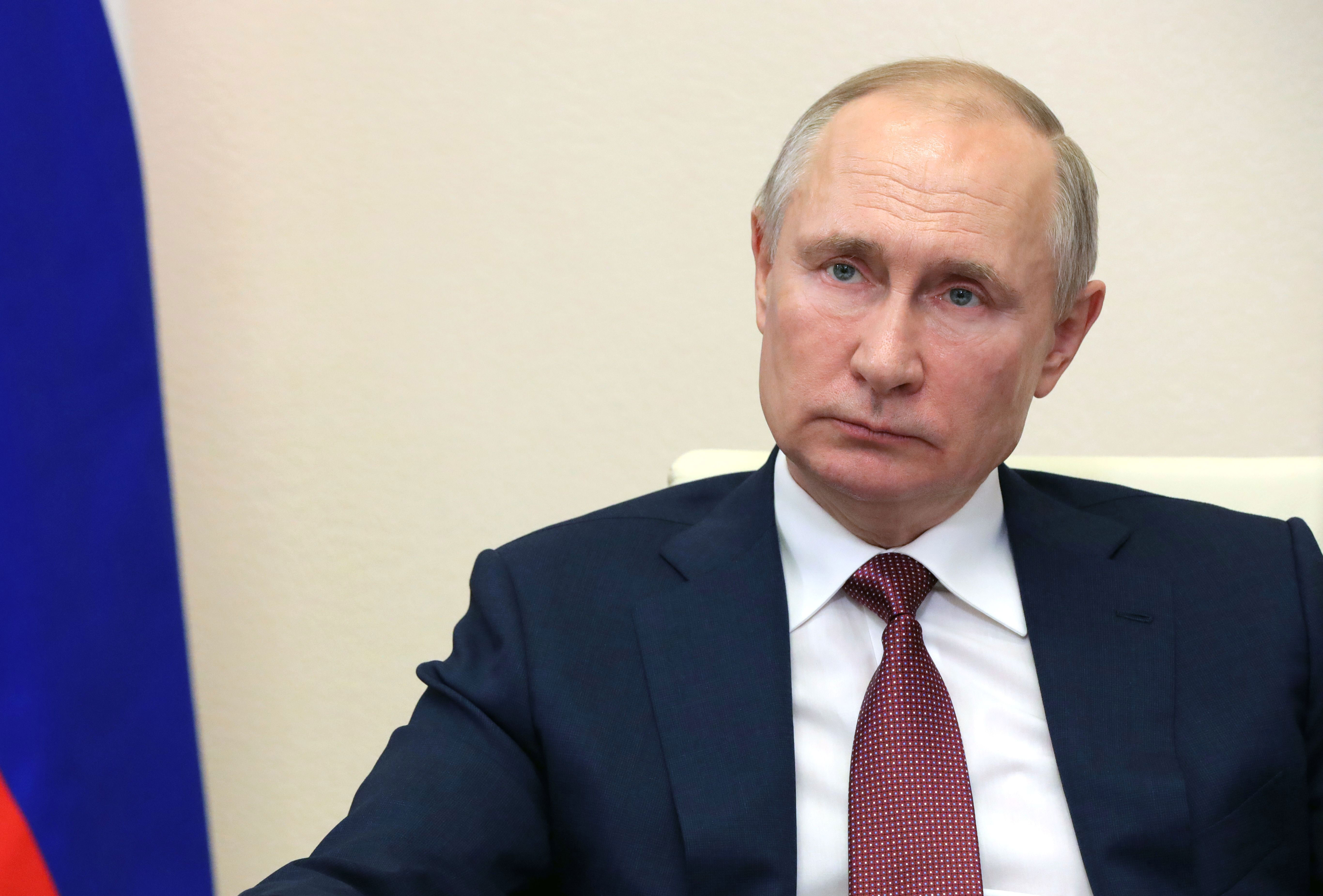 Russian President Vladimir Putin has ordered his government to step up its inoculation efforts, launching a "mass vaccination" push that will start next week.
Russia began a "large-scale" coronavirus vaccination program, as Putin previously called it, in December – but it is not clear exactly how many people have been vaccinated as part of this drive. 
"I ask [you] to prepare the necessary infrastructure. Thank God, our vaccine does not require any unusual conditions for transportation, like [storing it at] -50 C, -70 C, everything is much simpler and more efficient with us," Putin said Wednesday in a televised government meeting. 
"So I ask you to start mass vaccination of the entire population from next week and build an appropriate schedule, as we do with other diseases, for example, the flu," Putin added. 
Russia approved its first Covid-19 vaccine, Sputnik V, in August. The news of its approval ahead of large-scale Phase 3 trials necessary to test its safety and efficacy drew considerable criticism from scientific and medical circles.
Russian Deputy Prime Minister Tatyana Golikova said that by this Thursday, an additional 600,000 doses of vaccine will be dispatched to the country's regions. 
"By the end of January… there will be 2.1 million doses of vaccine, and we will seriously need to step up the vaccination campaign," she added.
On Sunday, the head of Russia's health regulator Rospotrebnadzor said that the new variant of coronavirus detected in the United Kingdom has been discovered in Russia in a patient who recently returned from the country. 
Speaking on Wednesday, Putin said he is "concerned" about the spread of coronavirus in the UK.
Manchester United footballer Marcus Rashford calls Boris Johnson to address Covid poverty in children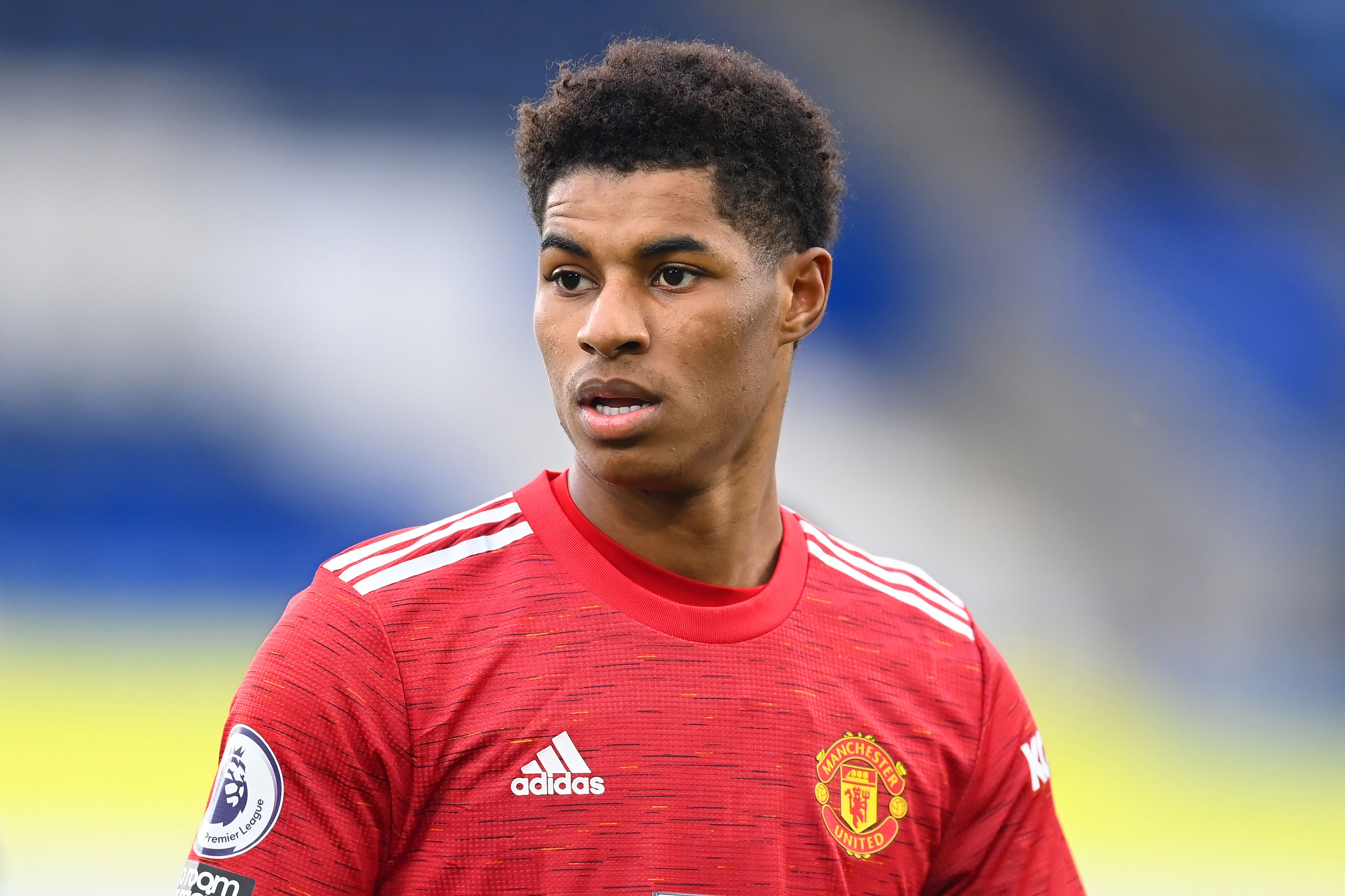 Manchester United footballer Marcus Rashford says he has spoken to the UK Prime Minister Boris Johnson amid a growing row about Covid poverty and the government provision of free meals to school children.
The England international striker has become a vocal campaigner on child poverty, after speaking out about his own difficult upbringing and the struggles of his mother to keep his family fed.
Following his activism throughout the pandemic, the UK government has committed to sending food parcels via a private company for children who were receiving free school meals – reversing its previous position to not do so.
But there has been a growing uproar over the paucity of these provisions, after pictures of the offerings were shared on social media. One of the viral photos showed carrot stubs and half-peppers included in the weekly food parcels. 
"Just had a good conversation with the Prime Minister. He has assured me that he is committed to correcting the issue with the food hampers and that a full review of the supply chain is taking place," Rashford tweeted on Tuesday. "He agrees that images of hampers being shared on Twitter are unacceptable." 
Boris Johnson repeated that commitment at Prime Minister's Questions on Wednesday.
On Twitter, the prime minister said he agreed with Rashford and called the food parcels "disgraceful." But Keir Starmer, the leader of the opposition Labour Party, said the photo that sparked the furor showed a package closely resembling the government's own guidance on what should be included.
Schools in the UK are currently closed, with the country in its third coronavirus lockdown.
Vatican begins Covid-19 vaccinations
The Vatican started administering Covid-19 vaccines on Wednesday, its spokesman Matteo Bruni said in a statement.
Vaccinations are taking place in the Vatican auditorium, where Pope Francis often holds his weekly general audiences, he said. 
The Vatican did not say whether the Pope has been immunised yet or who the first recipients were. 
Pope Francis said over the weekend that he is in line to receive the shot. "It is an ethical duty to take the vaccine… I am also in line to take it," he said in an interview with Italy's Canale 5 channel.
In December, the Vatican deemed that it was morally acceptable to be vaccinated against Covid-19, after some anti-abortion groups raised concerns about how the vaccines were manufactured.
Some groups had suggested the coronavirus vaccines were made using cells from aborted fetuses. The cells are actually engineered and grown in labs from tissue acquired many decades ago, and are not made directly from aborted fetuses.
Read more on this story:
Germany is in one of "gravest phases" of the pandemic, says health minister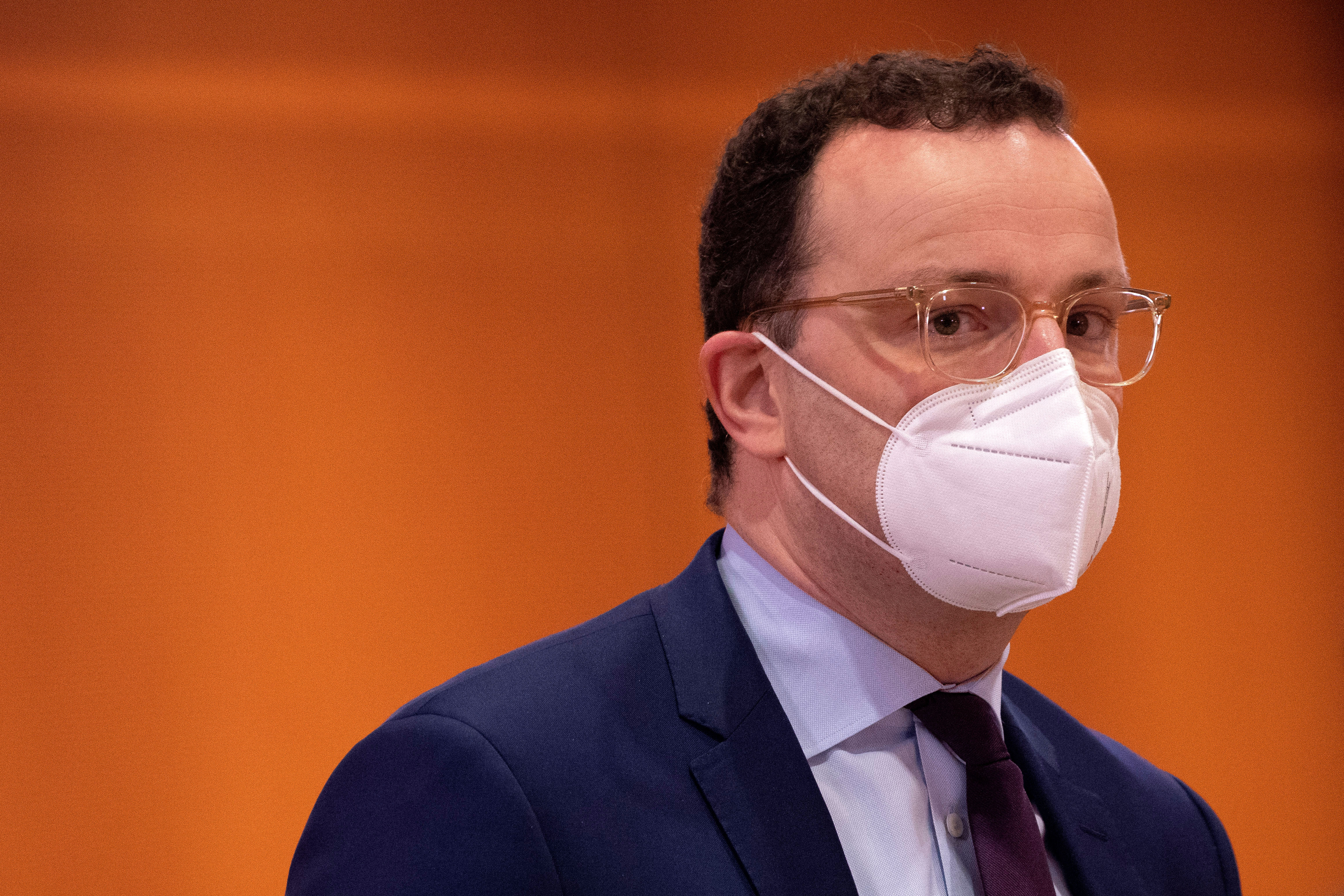 Germany's Health Minister Jens Spahn has said the country is in one of the "gravest phases so far" of the coronavirus pandemic.
Speaking in the German parliament, Spahn said "we have to bring down the number of infections and deaths which are still too high." But he said that the situation in Germany's intensive care units is slowly improving.
Spahn also defended the united European approach to tackling Covid-19.
"No country, no party can defeat this virus alone," he said. "While nationalism grows in other countries, Europe is growing together."
Spahn said Germany had benefited from combining forces with the rest of the European Union in terms of vaccine development and manufacture, but said the limiting factor was production capacity.
According to Spahn, more than 750,000 Germans have now received the shot and he promised everyone in the country would be offered a vaccination by the summer.
British ski instructors-in-training suspected of bringing UK variant to Austrian Alps
A cluster of Covid cases in the Austrian ski resort of Tyrol has been linked to a group of mainly British skiers who had traveled there to train to be instructors.
The local government said 17 people found to be positive were now being tested to see if they had the UK variant of the virus.
"The first light symptoms regarding this were recorded in the majority of the people concerned on January 3. As a result of these and subsequent positive antigen test results, further investigations were initiated after the abnormalities in the PCR test were known. It then turned out that these were people of different origins – mostly British citizens," Elmar Rizzoli, head of the CORONA special unit, said.
"They were staying in Tyrol for professional purposes as part of a ski instructor training course," Rizzoli said, while stressing there were no ski lessons and therefore no contact with students.
Rizzoli said the group had been in Austria for a while, with the last individual arriving on December 18. Austria imposed a landing ban for aircraft from the UK on December 22, the Tyrol government press release notes.
While most of Europe's slopes have been largely closed to visitors this winter, the Alps were a hotspot for Covid-19 at the beginning of the pandemic in 2020 when the Austrian ski resort of Ischgl was, for a while, seen as the continent's Covid ground zero.
EasyJet cabin crew to become Covid-19 vaccinators as UK rollout is fast tracked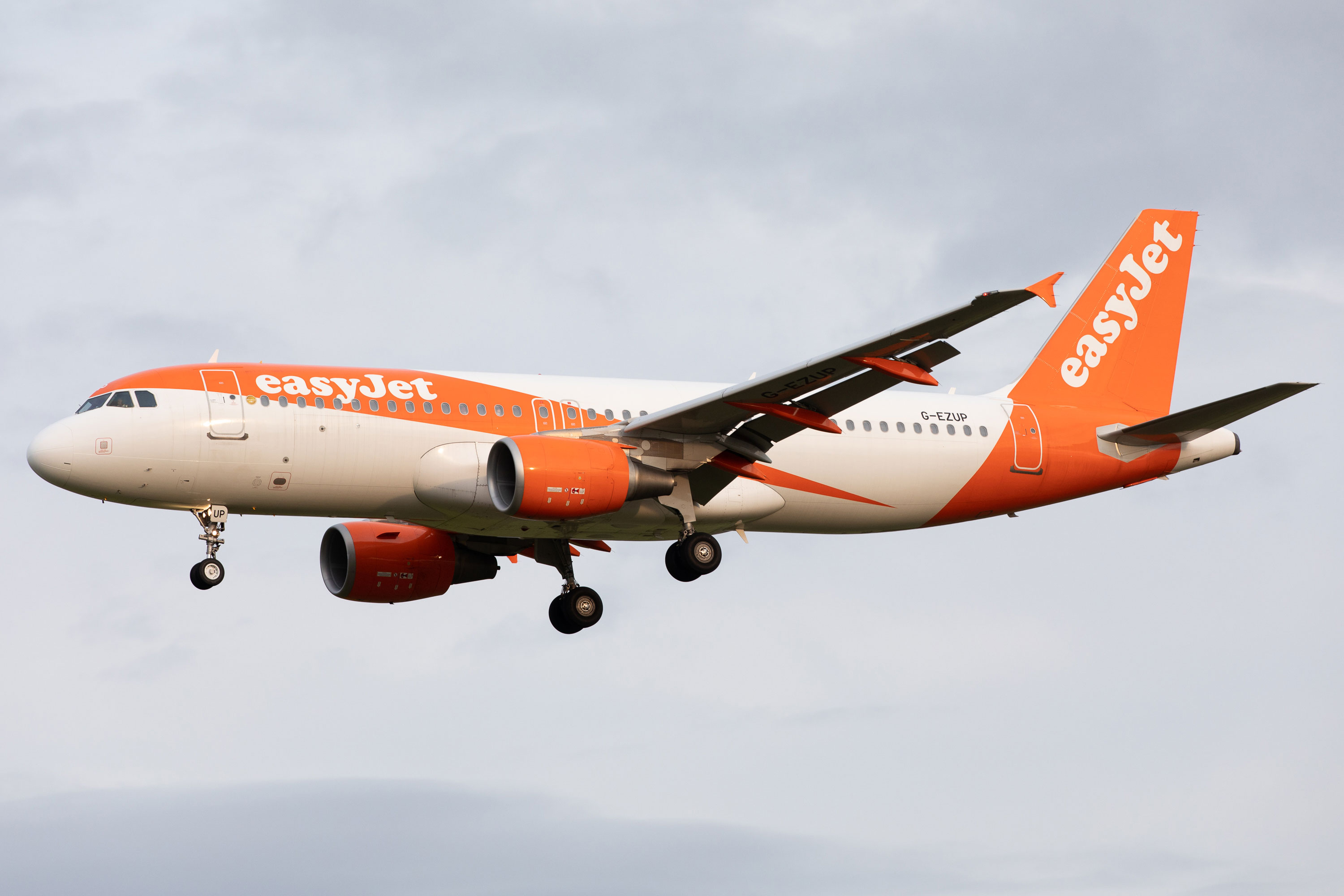 Cabin crew members and pilots for the British discount airline EasyJet will be trained to administer Covid-19 vaccines, the company said Wednesday. 
Easyjet said it expects hundreds of its employees to volunteer for "fast tracked" training to become vaccinators at immunization centers across the country. 
"With over 3000 crew who are first aid trained, security cleared and based up and down the UK in London, Bristol, Manchester, Liverpool, Edinburgh, Glasgow and Belfast, easyJet cabin crew are well positioned to support the NHS (National Health Service) in the nation-wide vaccination programme," the airline said in a statement. 
EasyJet, like other airlines, has been operating on a reduced schedule since the beginning of the pandemic with many employees receiving government support.  
"As cabin crew we are in a great position to support the vaccination effort because of the first aid and safety-focused training we receive for our job, cabin crew member Katy Bryant said. 
Britain set out plans this week to "rapidly scale up" its vaccine program, as cases of the new variant surge and hospital admissions threaten to overwhelm the health service. The government pledged to have capacity to deliver at least two million vaccinations in England per week by the end of January and for every adult in the UK to be offered a vaccine by autumn.
Last year, EasyJet, Virgin Atlantic and other airlines in the UK worked with the government to recruit crew members with first-aid training to support coronavirus field hospitals and to volunteer as frontline workers. 
British Airways crews volunteered with ambulance services or took on support roles in hospitals, performing non-clinical tasks such as changing beds and helping patients call their families. According to a British Airways statement in December 2020, more than 1,500 employees gave up their time last year "to volunteer and support organisations across the UK, including volunteering at Covid-19 test centers and foodbanks" as well as at ambulance services and the British Red Cross. 
Germany to tighten restrictions on incoming travellers
Germany is introducing tighter rules for travelers returning to the country, due to the risk of new coronavirus mutations currently spreading in some parts of the world. 
According to the German health ministry, starting January 14, anyone entering the country from an area of risk must be able to prove that they are not infected with the coronavirus no later than 48 hours after entering the country.
Those arriving from the worst affected countries must also present a negative test result prior to entering Germany. These include the UK and South Africa, two places where highly transmissible variants of the virus were first detected.
German Health Minister Jens Spahn said that "traveling abroad to risk areas is not in keeping with the pandemic situation. Those who nevertheless do not want to forego this must in future be tested on their return. Virus mutations are an additional danger to our health. We must prevent a spread in Germany as much as possible."
Germany will continue its existing quarantine rules for travelers. After entering the country all travelers must stay in quarantine for ten days unless they can provide a negative test, in which case quarantine is shortened to five days.