New York City preparing to shut schools down if test-positivity rate continues to increase
New York City Mayor Bill de Blasio said the city is preparing to shut down schools if the test-positivity rate continues to increase, he said Thursday at the city's Covid-19 briefing.
Nearing the threshold: The city is seeing a 2.6% test-positivity rate on a seven-day average. The mayor previously said schools would be closed if the test-positivity rate reached 3%. 
The mayor said the city has seen growth within the test positivity rate, but there was still time to turn the number around. 
De Blasio said if schools shut down, "our hope would be to make it a very brief period of time."
He reported there are 100 people hospitalized across the city with Covid-19, according to data from Wednesday, and 870 cases of Covid-19 on a seven-day average.
Mental health-related ER visits suggest children and teens are at risk, CDC research finds
The coronavirus pandemic had a big effect on emergency room visits for children suffering mental health crises, researchers at the US Centers for Disease Control and Prevention reported Thursday.
While fewer children and teens were seen in emergency departments for mental health issues during the pandemic, they made up a bigger proportion of ER visits than before – suggesting that problems were serious enough to overcome concerns about visiting hospitals, the researchers said.
The team set out to see if there was evidence of more mental health trauma among children because of the pandemic. They found a 43% decrease the number of mental health–related emergency department visits among children starting in March.
But the proportion of these visits compared to other emergency related visits rose by 44%, they found. 
"This report demonstrates that, whereas the overall number of children's mental health–related ED visits decreased, the proportion of all ED visits for children's mental health–related concerns increased, reaching levels substantially higher beginning in late-March to October 2020 than those during the same period during 2019," they wrote.
"Children's mental health warranted sufficient concern to visit EDs during a time when nonemergent ED visits were discouraged." 
The findings "provide initial insight into children's mental health in the context of the Covid-19 pandemic and highlight the importance of continued monitoring of children's mental health throughout the pandemic, ensuring access to care during public health crises, and improving health coping strategies and resiliency among children and families." 
The team used data from the CDC's National Syndromic Surveillance Program from January 1 to October 17, 2020 and the same period during 2019. This emergency department data includes a subset of hospitals in 47 states and represents around 73% of emergency department visits in the US. 
A Covid-19 outbreak among the Amish showed importance of trust-building by local public health department
A Covid-19 outbreak among the Amish this spring showed the real need for public health officials to build trust among a community that typically limits engagement with the government.
Despite the pandemic, the Amish community in the Greater Holmes County Area of Ohio continued to hold community gatherings. During the outbreak in May, there were at least six social gatherings, including a logistical meeting to plan church services, three church services, a wedding, and a funeral, US Centers for Disease Control and Prevention and Ohio state and county health officials wrote in the CDC's weekly report Thursday. 
The team said those gatherings likely contributed to the rapid spread of Covid-19. Some community members also had misconceptions about what would protect them from infection. Some said they thought wearing a mask would cause them harm. Others thought if they took vitamins and herbs it would protect them. 
The local public health department learned about the outbreak after a couple tested positive in mid-May. The husband, who had chronic obstructive pulmonary disease, had to be hospitalized for a couple of days. Another adult family member with cancer who tested positive for Covid-19 died May 21. 
Community leaders told the Wayne County Health Department that a number of people in the community had symptoms so the department set up testing at the local school. In total, 30 people tested positive for Covid-19. The report suggests there may have been more cases, but the more traditional members of the community may not have gotten tested.
The local health department interviewed some of the Amish at the testing site and learned about some of the misconceptions about the ways to stop the spread of the disease. 
Researchers also learned that the community didn't have access to updated and trusted guidance. Most rarely, if ever, used the internet or email. Nonetheless, many understood the importance of social distancing and knew that coughing and sneezing could spread the virus.
Wearing a mask was not socially or culturally acceptable, some members of the community said. Some were also reluctant about social distancing, because communal cultural practices were central to the Amish identity. 
The CDC said it is important for health departments to build trusting relationships with the Amish. The departments should use culturally sensitive language when they reach out to community leaders and emphasize the message that mitigation behaviors protect the family and the community. Health education materials should be shared through Amish newspapers and local radio stations. Access to testing needs to be convenient and timely.
Medicago and GlaxoSmithKline announce Covid-19 vaccine trials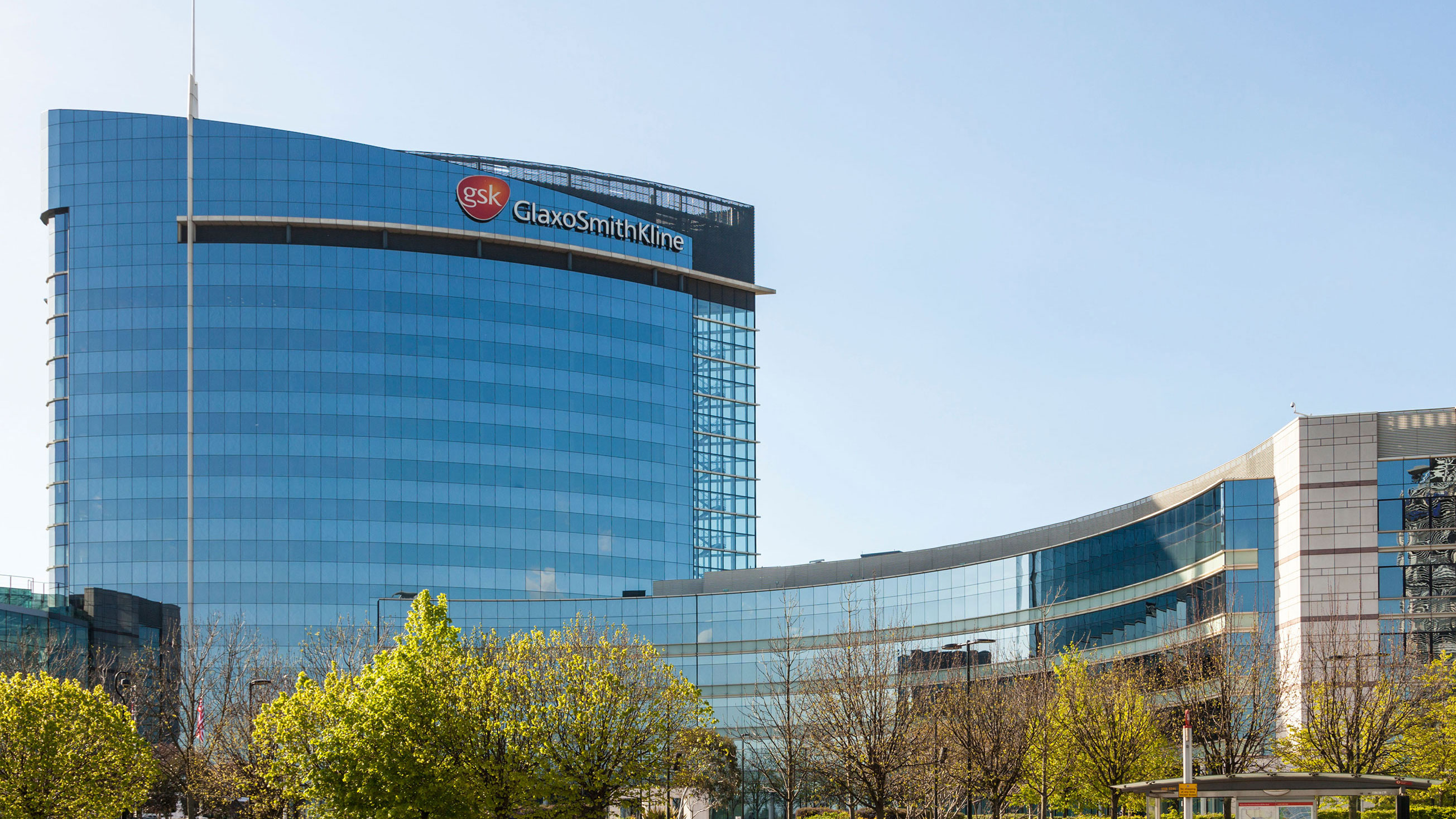 Biopharmaceutical company Medicago has developed an experimental coronavirus vaccine candidate, which uses drug giant GlaxoSmithKline's (GSK) adjuvant.
An adjuvant is added to some vaccines to enhance the immune response, which creates stronger immunity against infections. 
In this case, Medicago's vaccine uses virus-like particles grown in a close relative of the tobacco plant. The vaccine combines the particles with GSK's adjuvant to generate an immune response.
The two companies announced on Thursday that the vaccine candidate was entering Phase 2 and 3 clinical trials.
The trial will evaluate the vaccine's efficacy, safety and ability to provoke an immune response.
The Phase 2 trial will part be conducted in multiple sites in Canada and, upon allowance from the US Food and Drug Administration, in the US.
The volunteers will include healthy adults ages 18 to 64 and elderly adults over 65, according to the announcement. Each age group will include more than 300 subjects.
Irish citizens abroad advised not to return home for Christmas
Irish citizens living abroad should not book travel home for Christmas as it is "too soon" and risks further spreading Covid-19, Ireland's deputy prime minister said Thursday.
Covid-19 infections have fallen in Ireland since the country became the first in Europe to implement a second national lockdown on October 21. The restrictions are due to ease on December 2.
Varadkar said the country was "ahead of projections in terms of getting the virus under control" with the average number of weekly cases being only a quarter "of what it was a few weeks ago."
But international travel and the festive season poses the risk of "reseeding" Covid-19 back into the country, he said, adding that travel from Northern Ireland could be even riskier than from Qatar or Miami. 
Ireland has reported 66,247 overall cases and 1,965 deaths. Neighboring Northern Ireland has a total of 44,693 cases and 810 deaths despite having a population of just 1.88 million compared to Ireland's 4.9 million.
Biden adviser: US lockdown of four-to-six weeks could drive down Covid-19 numbers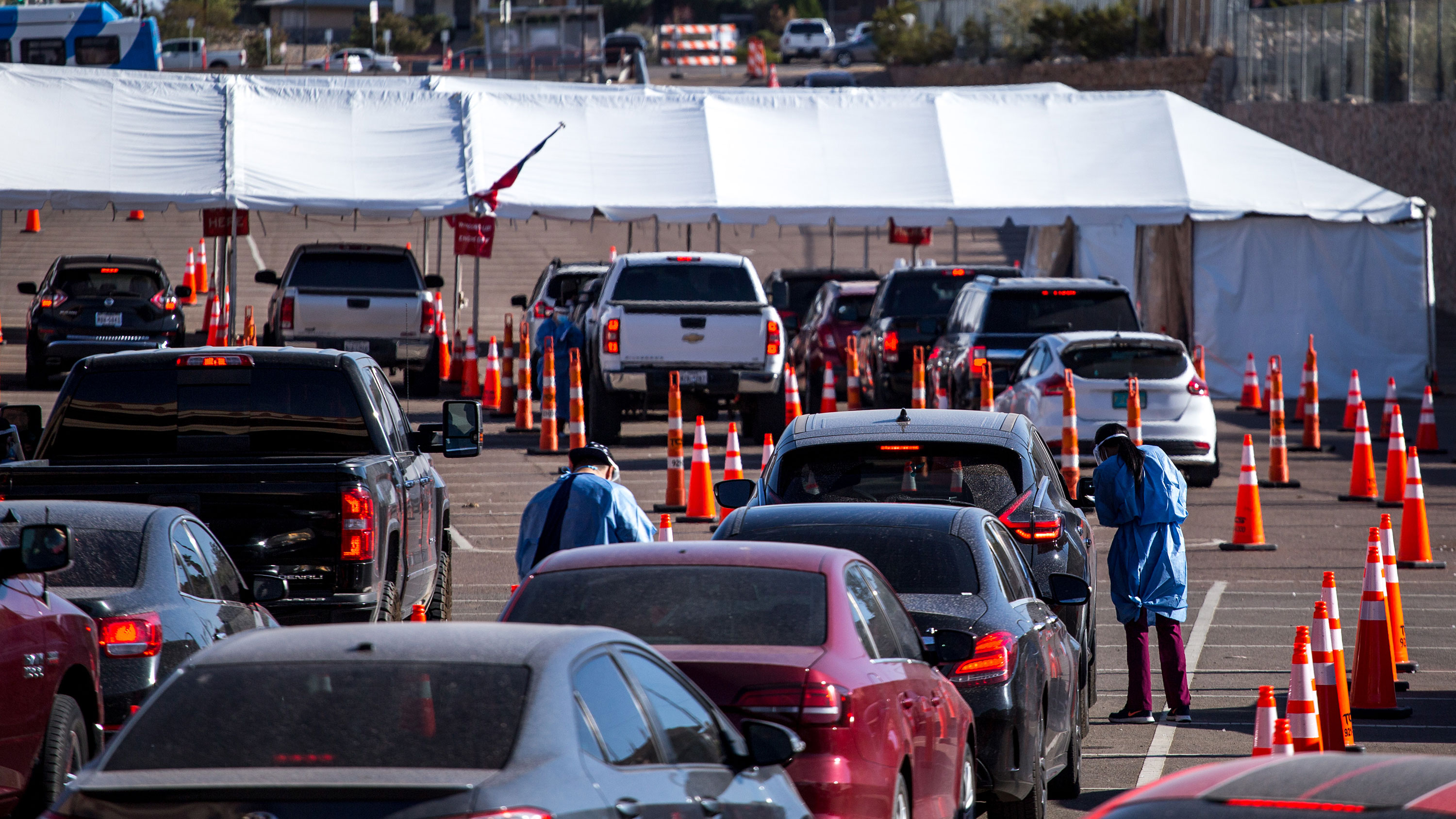 A four-to-six-week lockdown could drive down the US' surging Covid-19 cases, if the government covered lost wages and small business losses, a member of President-elect Biden's transition coronavirus advisory board has said.
Michael Osterholm, director of the Center for Infectious Disease Research and Policy at the University of Minnesota, suggested the idea in an interview with Yahoo Finance on Wednesday.
Osterholm said that the personal savings rate in the US had increased, and there was "a big pool of money out there" which could be borrowed at historic low interest rates by the federal government. 
"We could pay for a package right now to cover all of the wages, lost wages for individuals workers, for losses to small companies to medium-sized companies," Osterholm said. "For cities, states, county governments, we can do all of that."
If this happened, "then we could really watch ourselves cruising into the vaccine availability in the first and second quarter of next year and bringing back the economy long before that."
US cases hit 10 million on Tuesday, with infection rates still rising in many states.
CNN is tracking the spread of Covid-19 across the US here:
Number of Covid-19 patients in German ICUs reaches all-time high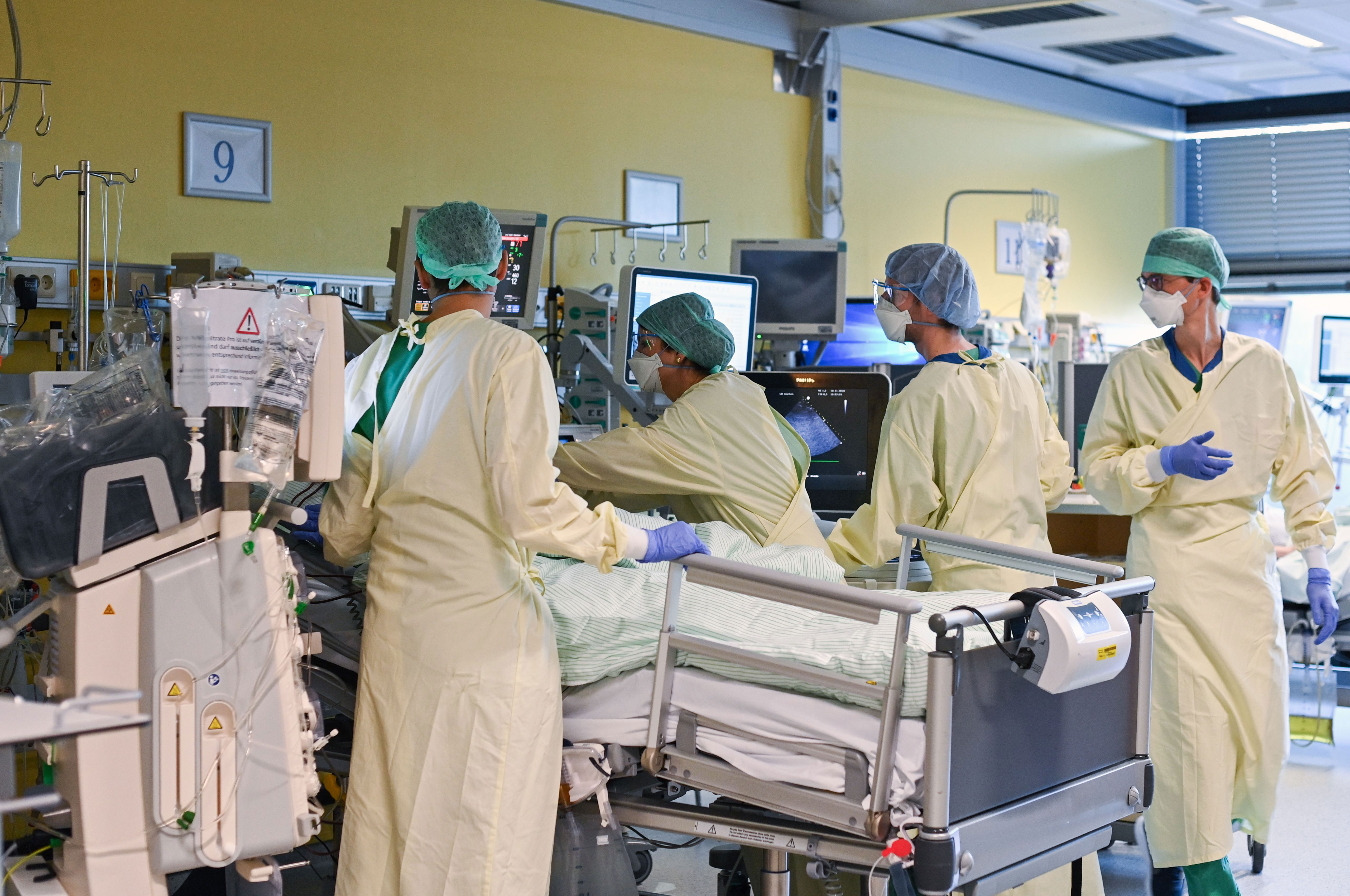 The number of Covid-19 patients admitted to intensive care units in Germany has reached an all-time high.
3,186 Covid-19 patients are being treated in intensive care facilities - the highest number of patients in ICUs since the pandemic began, the German Interdisciplinary Association for Intensive and Emergency Medicine (DIVI) said Thursday.
Earlier this week, DIVI reported that cases had exceeded the levels seen during the initial coronavirus wave, confirming that German hospitals are filling up at high speed.
The data also shows that 56% of patients in ICUs currently need ventilation.
When taking into account patients admitted to ICUs in Germany for other diseases, around 70% of intensive-care capacity facilities in the country are currently occupied.
Despite this, 6,600 ICU beds are still vacant and Germany has a reserve of 12,300 beds it can deploy, including field hospital beds at the Berlin convention center.
But health minister Jens Spahn on Thursday warned that ICUs could be overwhelmed if daily infection rates continue to rise at the current level.
The head of Germany's Robert Koch Institute (RKI) warned earlier on Thursday that the overall number of infections remains "very high" and that he expects hospitals to reach capacity.
Fauci doubts Covid-19 will be eradicated but remains optimistic about vaccine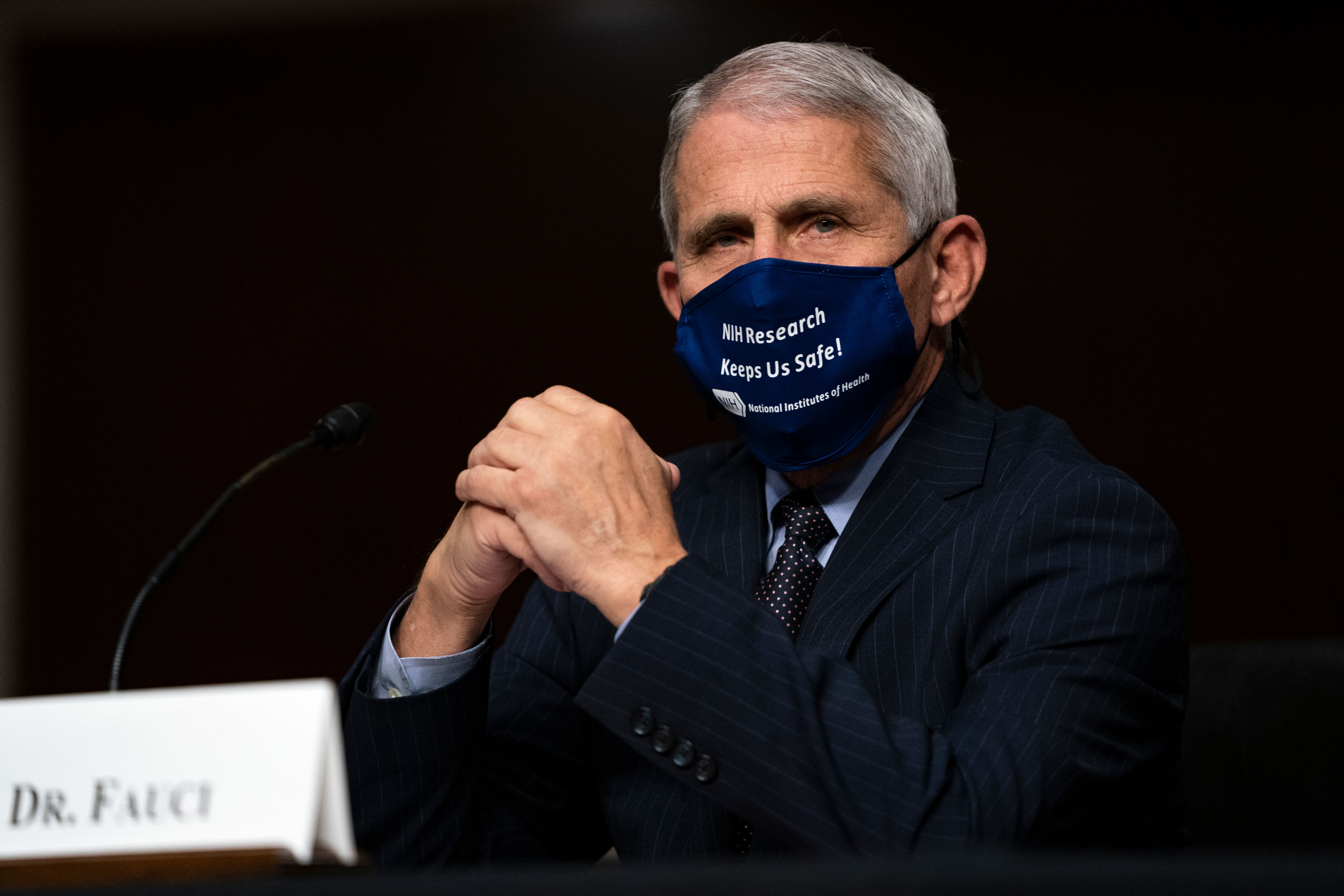 Dr. Anthony Fauci said Thursday that vaccines will ensure we won't have a pandemic for much longer, but he doubts the coronavirus will be eradicated.
Pfizer announced Monday that its vaccine candidate was more than 90% effective according to early data. The news was met with relief globally.
"When people say we've developed vaccines 'quickly' we must be careful because the speed at which it was done was largely due to the extraordinary scientific advances that were made in the area of platform technology," Fauci said Thursday.
He said the speed of development was based on technological advances, "so there really was no compromise in safety nor in scientific integrity."
In a separate interview Thursday, the US' top infectious diseases expert reassured Americans that vaccines could have a positive impact.
Fauci said vaccines were "going to start being implemented and deployed in December, and as we get into the early part of the year, it's going to be January, February, March, more and more and more people are going to be able to be vaccinated." 
The US is currently the worst affected country by Covid-19 globally, with more than 10 million reported cases and more than 241,900 deaths, according to Johns Hopkins University data.
Austria marks new daily Covid-19 case record
Austria has reported a new daily record of 9,262 new Covid-19 infections recorded within the past 24 hours, according to data on the Ministry of Interior website. 
The previous record was 8,241, set on Saturday, November 7.
The new cases bring Austria's total Covid-19 tally to 181,642 infections and 1,608 deaths.
There are currently 3,811 people in hospital, of whom 546 are being treated in intensive care, according to the ministry.
Like much of Europe the country is currently under a partial lockdown, aimed at curbing the virus' spread.
Restrictions include the closure of cafes, bars and restaurants, although takeaway services are allowed to operate.
All gyms, theatres, cinemas and museums are shut and a night-time curfew has been imposed from 8 p.m. to 6 a.m.
WHO chief warns against pinning all hope on Covid-19 vaccine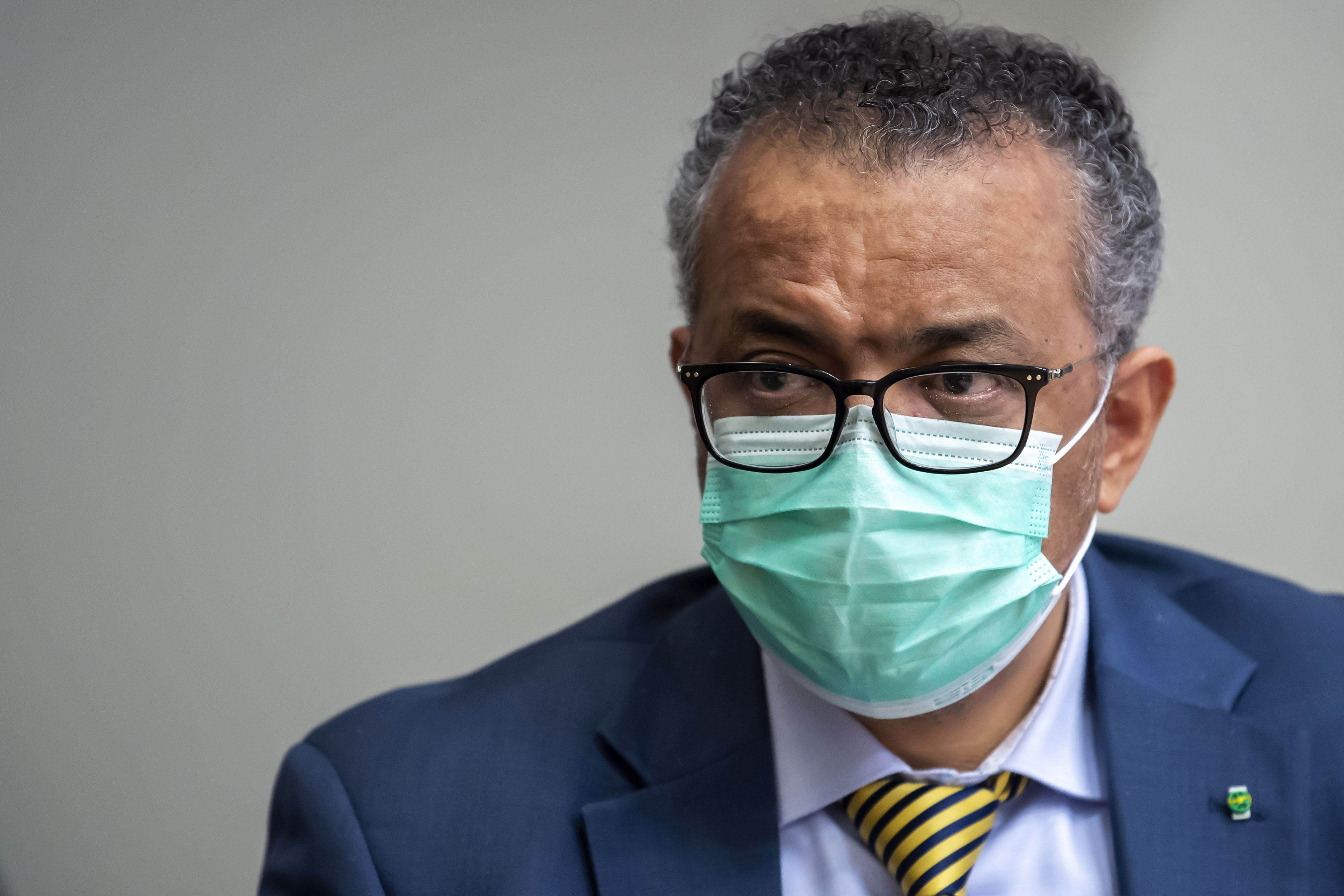 World Health Organization chief Tedros Adhanom Ghebreyesus has warned against pinning all hope on a Covid-19 vaccine, saying people need to remain vigilant and take precautions against coronavirus.
"European countries are struggling but the virus has not changed significantly, nor the measures to stop it.
"A vaccine is needed urgently, but we cannot wait for a vaccine and put all our eggs in one basket."
Many countries in Europe are under lockdown conditions amid a second wave of infections. Several governments have warned that health systems will be overwhelmed if the number of new infections is not brought under control soon.
Pfizer said Monday that its vaccine candidate was more than 90% effective, according to early results – news which was met with relief globally.
But while Pfizer's news appears promising, significant logistical challenges remain in terms of distributing a potential vaccine.
Head of US federal vaccine group says FDA might not make a decision on Covid-19 vaccine until Christmas
The US Food and Drug Administration might not complete its review of Pfizer's Covid-19 vaccine until Christmas, according to the head of the federal network coordinating Covid-19 vaccine clinical trials. 
Pfizer announced Monday that early data shows its vaccine is more than 90% effective. 
The drug giant says it could apply to the FDA for emergency use authorization soon after safety data on the vaccine is gathered next week. 
Dr. Larry Corey, who runs the Covid-19 Prevention Network, which is funded by the National Institutes of Health, said he thought it would then take several weeks for the FDA to finish reviewing the vaccine's safety and efficacy data, as well as information about its manufacturing.
Alex Azar, the secretary of Health and Human Services, has said the process of getting FDA authorization will take several weeks, while Dr. Anthony Fauci says vaccinations will likely start a bit before Christmas.
Corey pointed out that it took more than four weeks for the FDA to consider an application by Eli Lilly and Co for its antibody therapy. Lilly applied to the FDA for emergency use authorization on October 7 and received it on November 9. 
Corey believes it will take about 10 days for the FDA to review Pfizer's clinical trial data. The agency also needs to review Pfizer's manufacturing data.
If approved, Pfizer's vaccine would first be given to priority groups such as health care workers, the elderly, and those with underlying health conditions that make them more vulnerable to Covid-19 complications. 
Fauci told CNN on Tuesday that the US "likely will be able to start dispensing vaccines in December."
He also told Australia's ABC network that "vaccinations will start in December, very likely some time a bit before the Christmas holidays." 
Fauci is director of the National Institute of Allergy and Infectious Diseases, which created the Covid-19 Prevention Network last summer. 
Azar said Monday that the process of getting authorization for Pfizer's vaccine would be "in the several week time period." 
Britain's Boris Johnson has mismanaged Covid, Brexit and the economy. Now his inner circle is falling out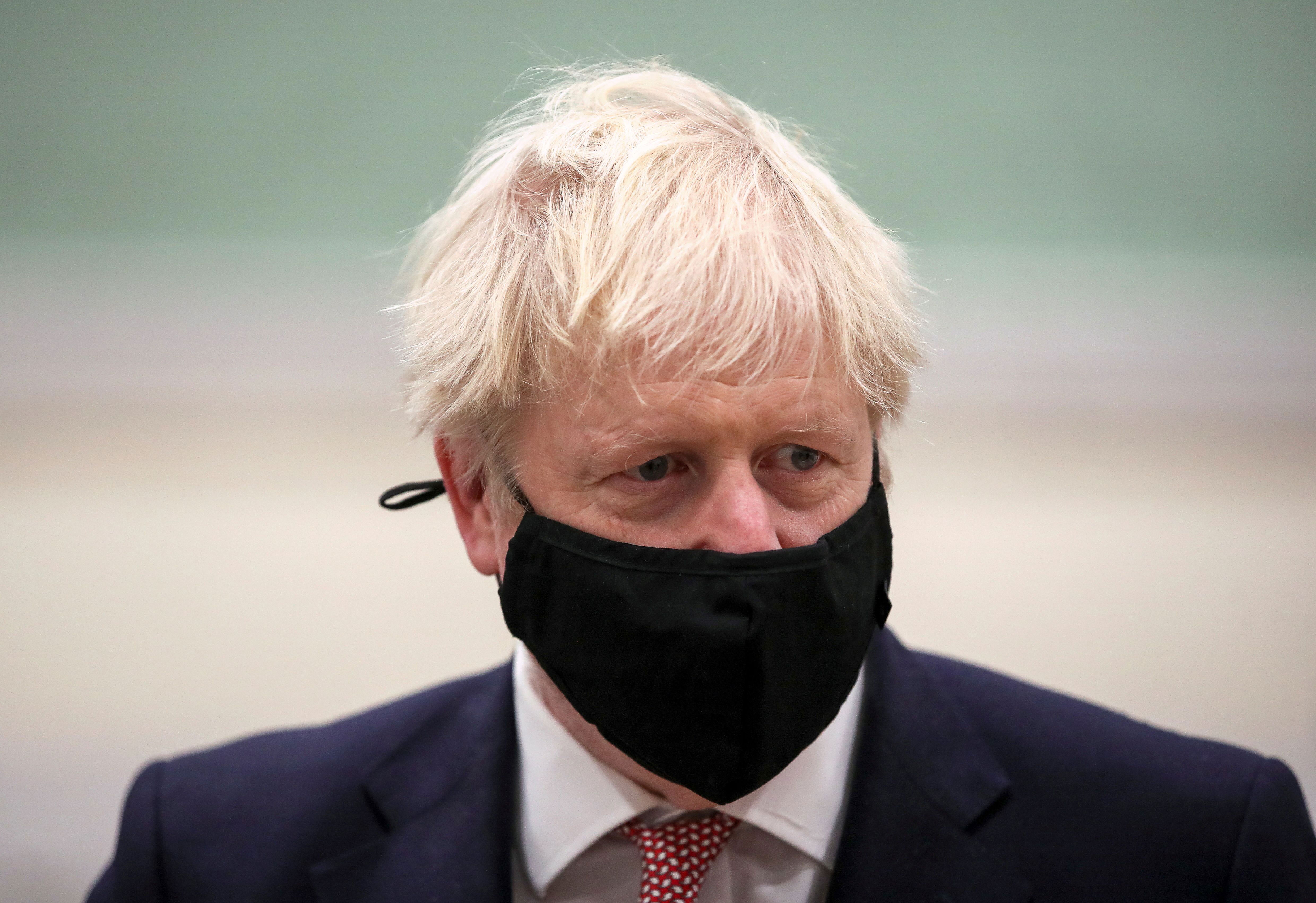 The UK is deep in its second wave of Covid-19 at the same time as Brexit enters its final act. This might seem enough to keep its leadership occupied.
But the government of Boris Johnson is now engulfed in a political power struggle that is very publicly playing out on the newspaper front pages – and could, some Conservatives hope, signal a shift in influence on the Prime Minister.
The political storm surrounding Johnson and his team of advisers broke on the same day that the UK's coronavirus death toll passed the eyewatering 50,000 figure.
Read the full article here:
Germany's Lufthansa airline runs trial flight with rapid virus tests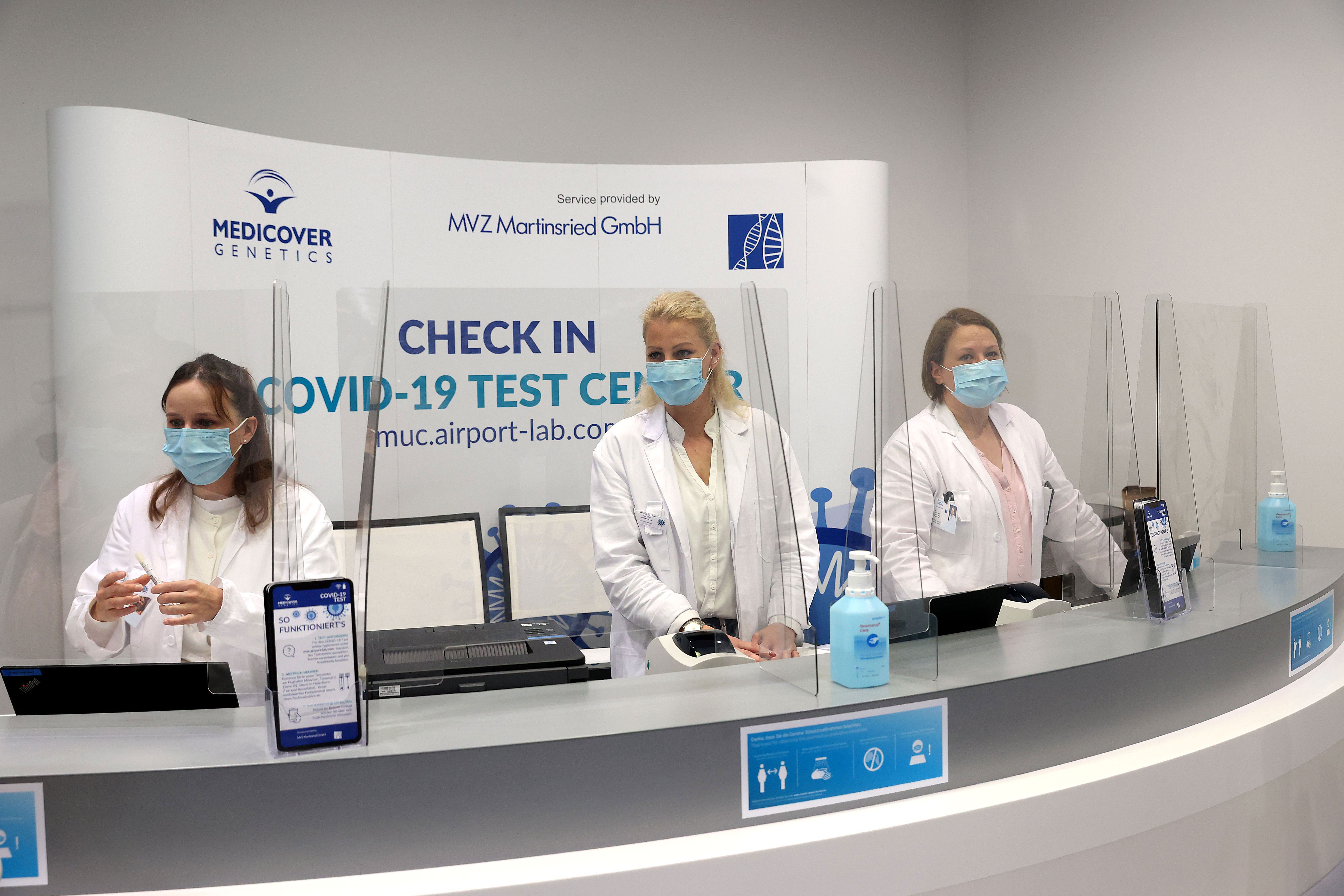 Germany's largest airline Lufthansa has completed its first test flight where all passengers returned negative Covid-19 results using a rapid antigen test.
The flight was from Munich to Hamburg, the airline said in a statement published Thursday. A second test flight is planned to take passengers from Hamburg to Munich.
The rapid antigen tests do not detect the Covid-19 pathogen, but can detect proteins associated with it. 
Lufthansa said that customers receive their test results within 30 to 60 minutes of being tested.
The airline said that only if the results are negative will a passenger's boarding pass be activated and access to the gate granted. 
Passengers not wanting to be tested will be transferred to an alternative flight, the statement added.
Slovakia extends state of emergency until end of 2020
Slovakia will extend its state of emergency until the end of December, Justice Minister Maria Kolikova announced Wednesday, allowing the government to continue with coronavirus restrictions.
The state of emergency was first declared on October 1 and was due to expire on November 14. After it was announced, a national curfew came into force on October 24, barring people from leaving their houses during the day without a negative coronavirus test except in certain circumstances.
People can leave their homes freely between the hours of 1 and 5 a.m.
Slovakia has also banned gatherings of more than six people since October 13, and indoor bars and restaurants, as well as gyms, cinemas and theatres, are closed.
The country has battled a surge in coronavirus cases since September.
It has registered 464 deaths since the start of the pandemic, of which 50 were recorded in the past 24 hours.
In the same window of time Slovakia registered 2,591 new cases and conducted 12,584 tests.
Slovakia has now registered 81,772 cases in total, according to official health data. 
How to decline Thanksgiving in the name of Covid
Thanksgiving has always been a big deal for Sara Wellensiek and her family.
Every year, the Phoenix blogger, her husband and their three boys fly to Nebraska to spend the week seeing loved ones. They go to a University of Nebraska Cornhuskers football game. They eat pumpkin spice treats. They spend the actual holiday with relatives. Then they come back to Arizona and have another celebration at home.
This year, however, the family will see almost nobody. Because they're not even planning to leave the house.
The reason for this change in plans: the Covid-19 pandemic. Like many people, Wellensiek said she doesn't want to risk getting the virus or giving it to people she loves. She also doesn't want to contribute to another spike of cases in her community.
Read the full story here:
NYC may close schools again as infection rate reaches worrying levels
New York City's schools may reclose as its infection rate surges once again.
Mayor Bill de Blasio said Tuesday that if the city's seven-day average positive test rate exceeds 3%, schools will return to remote learning.
The seven-day average Wednesday stood at 2.52%, according to de Blasio.
The mayor said that 817 new infections had been reported and 94 people had been hospitalized with Covid-19 on Wednesday.
"This is our LAST chance to stop a second wave," de Blasio wrote on Twitter Wednesday afternoon. "We can do it, but we have to act NOW."
The New York City public school system is the largest school district in the US and consists of 1,600 public schools.
In-person learning only resumed in the city from September 21 and the reopening had largely been hailed as a success.
Sinovac vaccine trial resumes in Brazil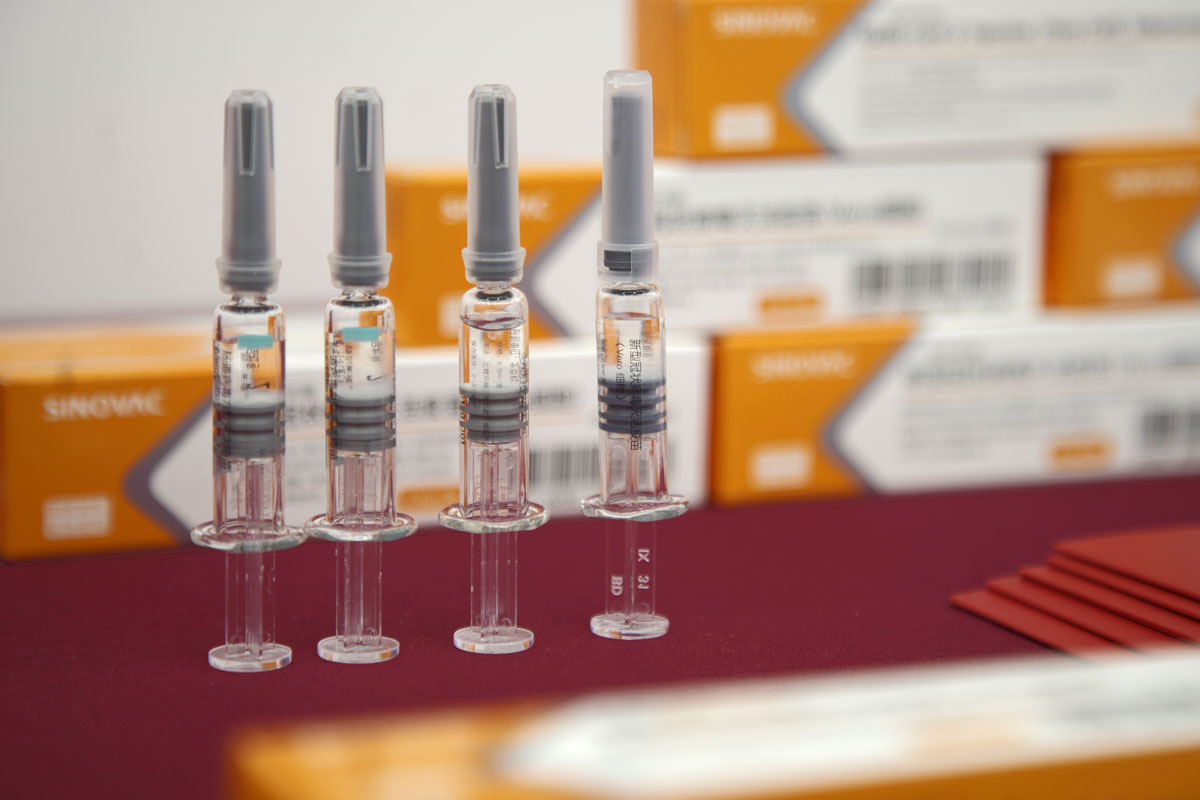 A Phase 3 clinical trial of a Chinese-developed Covid-19 vaccine has resumed in Brazil after it was briefly halted following a "serious adverse event."
China's Ministry of Foreign Affairs said Thursday that it was encouraged to hear the trial had resumed.
Brazil's National Health Surveillance Agency (Anvisa) suspended the trial on Monday after the event on October 29.