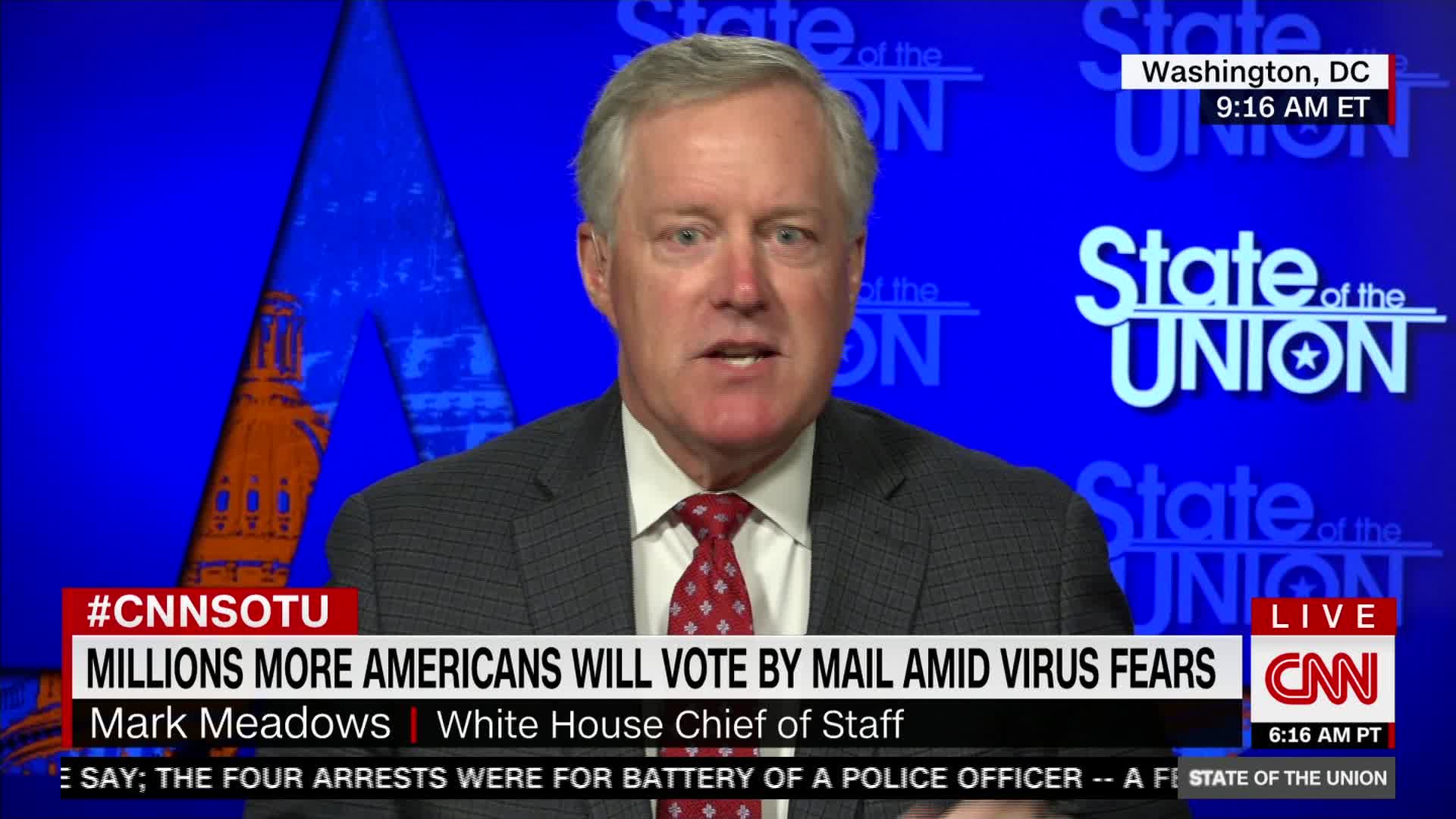 White House Chief of Staff Mark Meadows told CNN that he would be open to the idea of a standalone bill that contains only funding for the US Postal Service (USPS), despite President Trump's calls in the last  week for more USPS funding to arrive only as part of a broader stimulus package. 
"I'm all about piecemeal. If we can agree on postal, less let's do it," Meadows said on CNN. "Speaker Pelosi said she won't do anything unless it is a big deal. We offered $10 billion."
Congressional Democrats rejected efforts by White House negotiators and Republicans to separately pass just individual parts of the stimulus proposal, like an enhanced unemployment benefit, as standalone bills during two weeks of negotiations that ended in a deadlock. 
Meadows argued Pelosi would potentially support a bill just focused on the Postal Service now because "her whole political dynamic has changed." A spokesperson for Pelosi did not immediately respond to a request for comment. 
Meadows said members of Congress should return from their recess to take action on postal issues. 
Democrats proposed $25 billion in USPS funding in their version of the stimulus. Republicans floated $10 billion.