Latin America and the Caribbean have reached over five million cases of Covid-19, according to a CNN tally based on Johns Hopkins University (JHU) data.
As of Tuesday morning, the region has reported 5,021,760 coronavirus cases and 203,589 deaths, according to the data released by JHU.
Brazil continues to be second hardest-hit country worldwide following the US and the first in the Latin American region with 2,750,318 cases reported on Monday, according to JHU.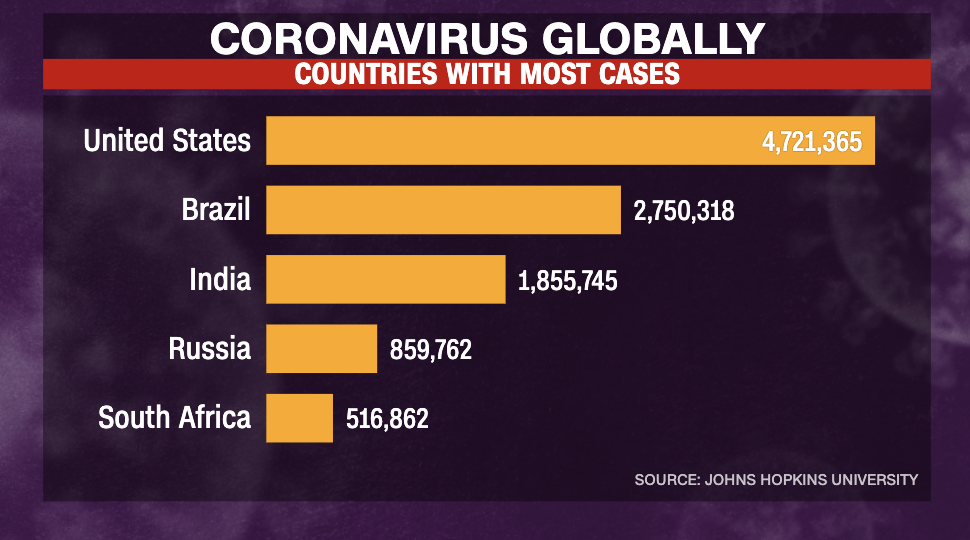 Among the top 10 countries with the most cases worldwide, five are from Latin America: Brazil, Mexico, Peru, Chile and Colombia, according to JHU.
Several countries in Latin America, including Colombia, Argentina, Mexico and Peru, have seen an acceleration in the number of new cases over the past two to three weeks.