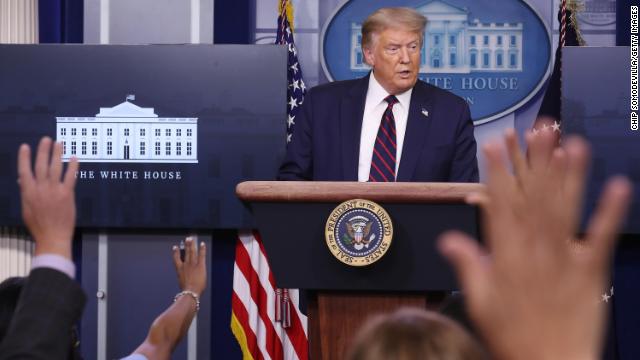 At Tuesday's coronavirus briefing, President Trump repeated his false claim that his administration passed the Veteran's Choice Act, which provided the Department of Veterans Affairs more resources to improve access for veterans and allow them to seek care from non-VA providers. 
"We got Veteran's Choice, nobody thought that would be possible that's been many decades they've been trying to get veterans choice," Trump said.
Facts First: The Veterans Choice bill was a bipartisan initiative led by Sens. Bernie Sanders and the late John McCain, which was signed into law by President Barack Obama in 2014. In 2018, Trump signed the VA Mission Act, which expanded and changed the program.
This is among the President's most repeated false claims. Since CNN started counting on July 8, 2019, Trump has repeated that claim more than 60 times.