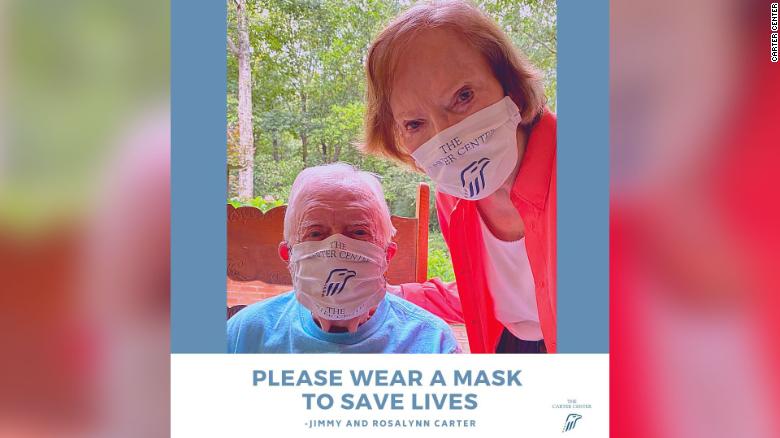 Former President Jimmy Carter and former first lady Rosalynn Carter on Saturday urged the American people to "please wear a mask and save lives" as the country continues to battle the deadly coronavirus.
The couple's Atlanta-based charity, the Carter Center, posted a photo on Twitter Saturday of the pair wearing white masks printed with the center's logo. The picture was paired with the straightforward plea.
Some context: Masks have become a political flash point as some Americans argue the requirement infringes upon their civil liberties.
But the US Centers for Disease Control and Prevention urges everyone to wear a "cloth face cover when they have to go out in public," noting that masks are critical "in case the wearer is unknowingly infected but does not have symptoms."