Tension over wearing face masks led to a passenger's removal from an American Airlines flight as airlines enforce stricter safety measures.
Passenger Brandon Straka was asked to get off a flight from New York to Dallas after he refused to wear a face covering as required by American Airlines policy, the airline confirmed in a statement. 
This is the first known incident of this type since the airlines announced plans to more strictly enforce mask wearing. 
Wearing face coverings on planes is not mandated by law, but airlines have instituted their own mask requirements for crew and passengers. This week, several major US carriers, including American Airlines, pledged that they will take a harder line on enforcing their policies.
"This is insane. Absolutely insane," Straka said in a Periscope post on social media. "We don't even have a choice anymore."
Read the full story: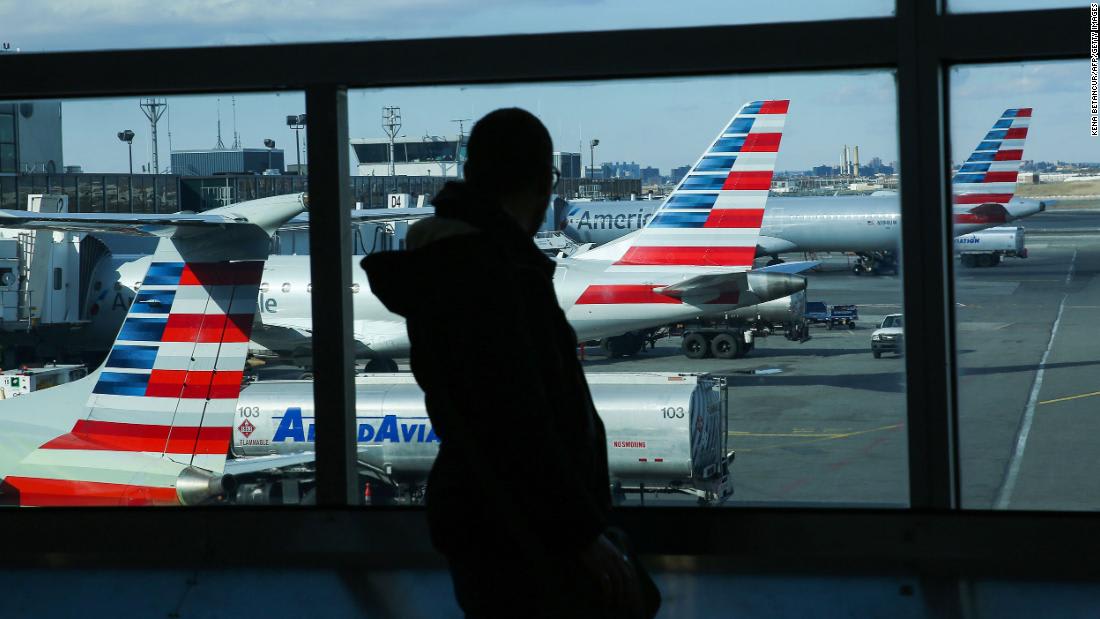 RELATED
By Christina Zdanowicz and Marnie Hunter, CNN