New coronavirus cases are spiking in some states across the US, even as President Trump claimed the virus is "dying out."
"If you look, the numbers are very minuscule compared to what it was. It's dying out," Trump said yesterday.
But as coronavirus cases remain high in the US, other countries in Europe and across the world are seeing clear downward trends in the number of new confirmed coronavirus cases.
Here's a look at where things stand: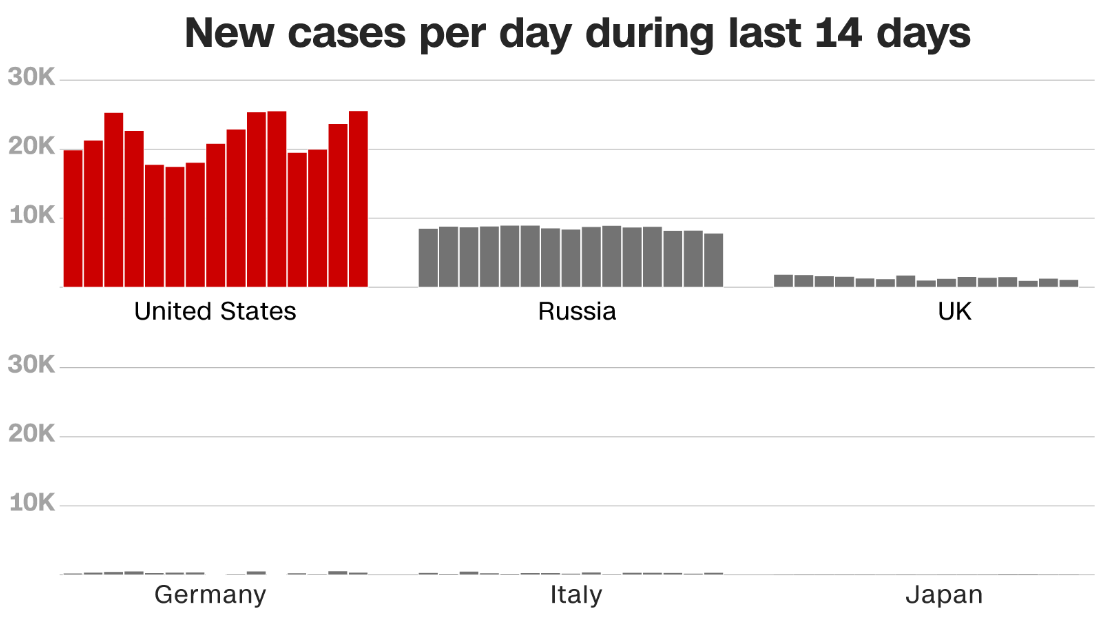 And here's a closer look the number of new confirmed cases across the US and in other countries: