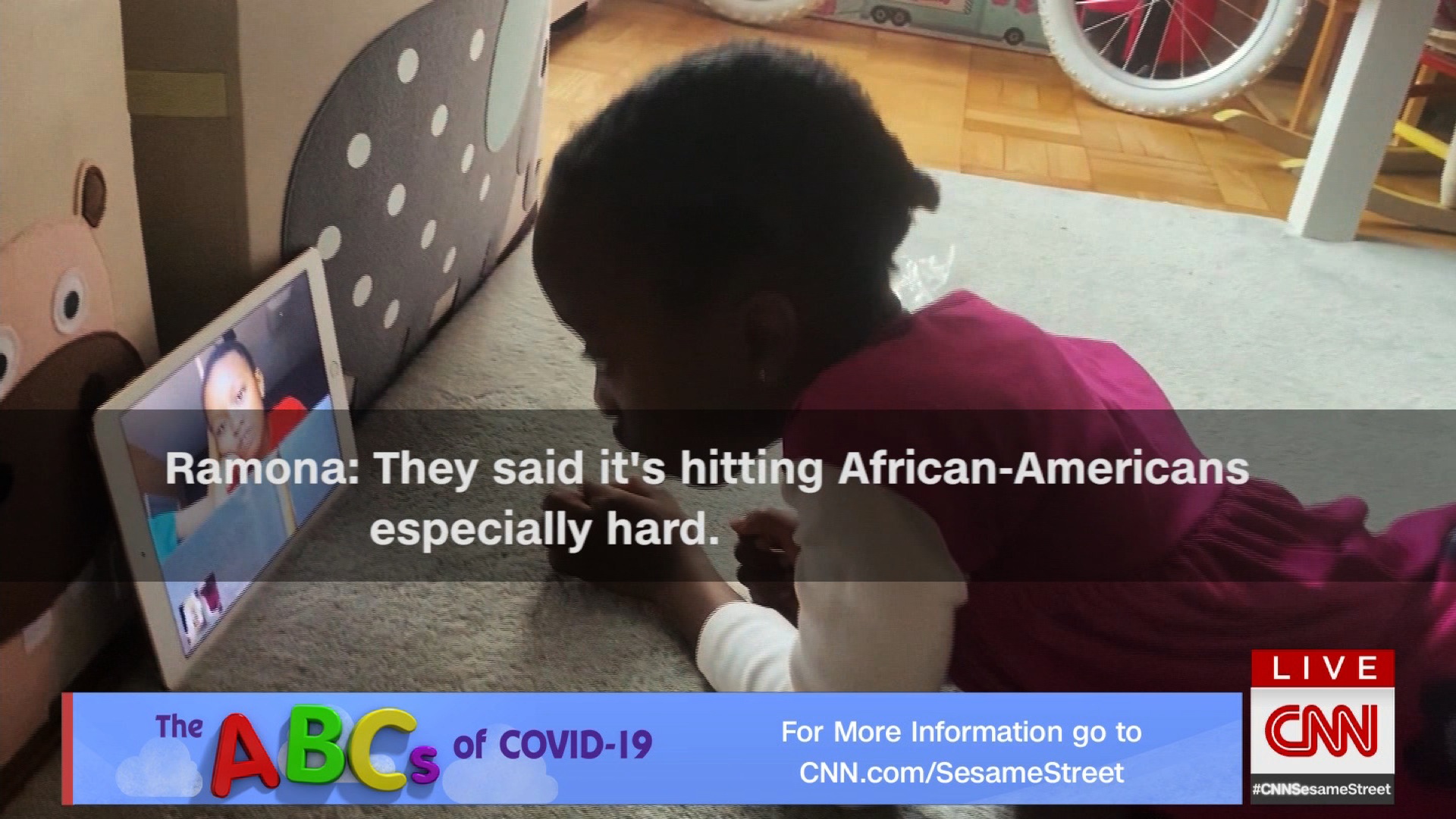 In a moment caught on video, CNN producer Tawanda Scott heard her daughter talking to her friend about coronavirus.
Her daughter's friend said, "they said it's hitting African-Americans especially hard."
This moment was aired today during the CNN and Sesame Street coronavirus town hall where Dr. Wanjiku F.M. Njoroge, a child psychiatrist at the Children's Hospital of Philadelphia, discussed how challenging these types of conversations can be with children.
"I think it's a hard discussion to have with your child to talk about structural racism," Njoroge said.
Njoroge said helping kids understand why communities of color have been impacted differently is difficult.
The best way to approach the topic is to be honest and tell them what we know.
"We can be honest saying, as we know from the information gathered, that families of color, people of color are dying in greater numbers across the United States and some parts of the world as well," Njoroge said.
She said parents should reassure their child that following guidelines will help protect them.
"But it's again reassuring the child that even though this is a scary time and there are scary things going on, that by following all of the recommendations we've been talking about this morning that is our best hope to protect ourselves and protect our families," Njoroge said.
Watch: