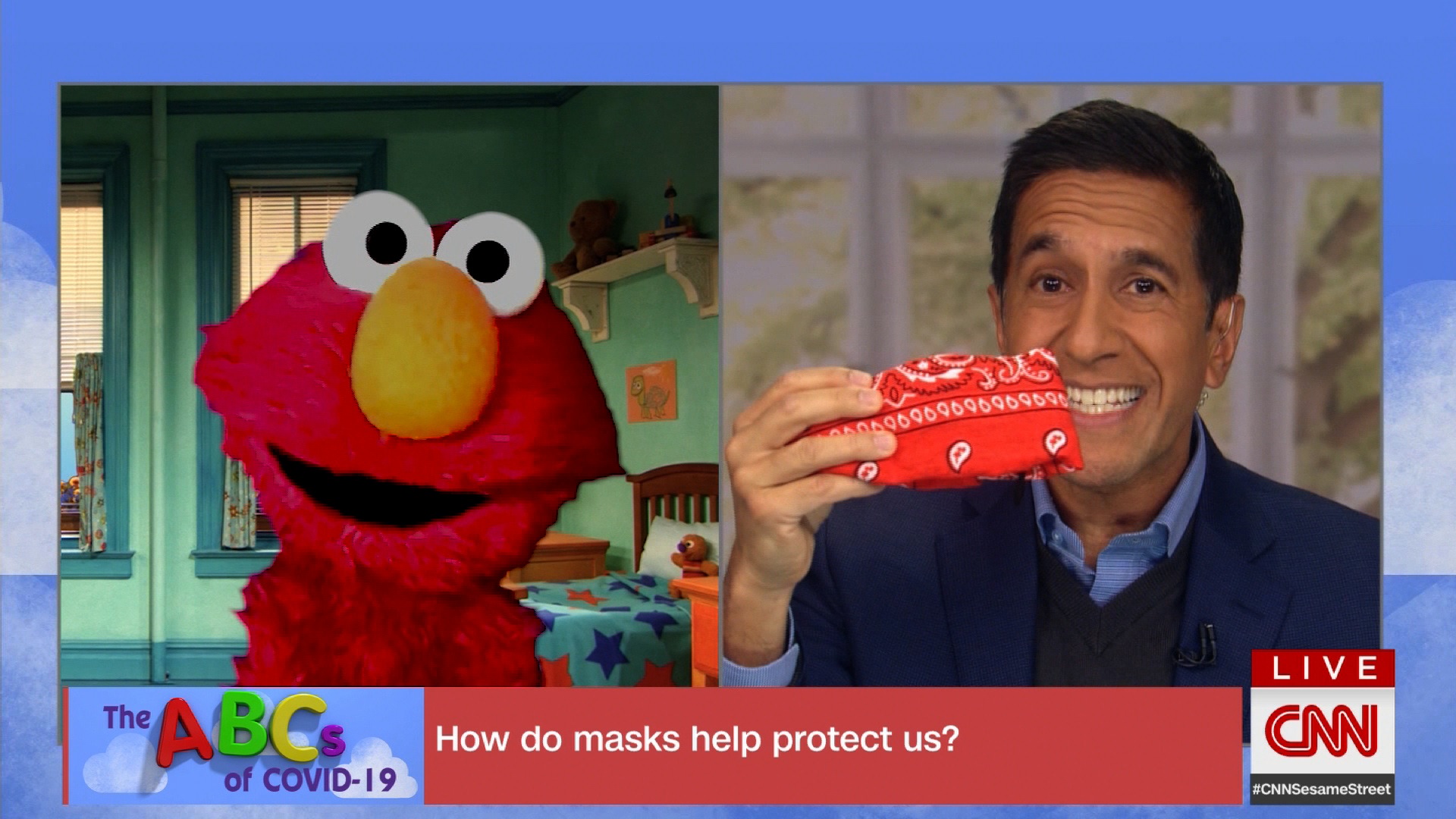 Dr. Sanjay Gupta explained the importance of wearing a mask during the coronavirus pandemic to children on the CNN and Sesame Street coronavirus town hall this morning.
"The masks are a way to prevent from you spreading germs even as you just breathe," he said.
Gupta said children under 2-years-old do not need to wear a mask, but children older than 2 should wear a mask when they are in public and around other people
"You don't need to sew to make a mask. You can easily make one. You can even decorate your own mask with items you have at your house," Gupta told Sesame Street's Elmo as he demonstrated how to fold a bandana into a face covering.
One child asked Gupta if he can go to the grocery store with his mom now that he has a homemade mask.
"It's important to remember to stay home as much as possible," Gupta said. "That's the first thing. But if you do have to go out in public, you can wear a mask and also practice something season as social distancing."
Watch: