For the first time in US history, every state is under a disaster declaration simultaneously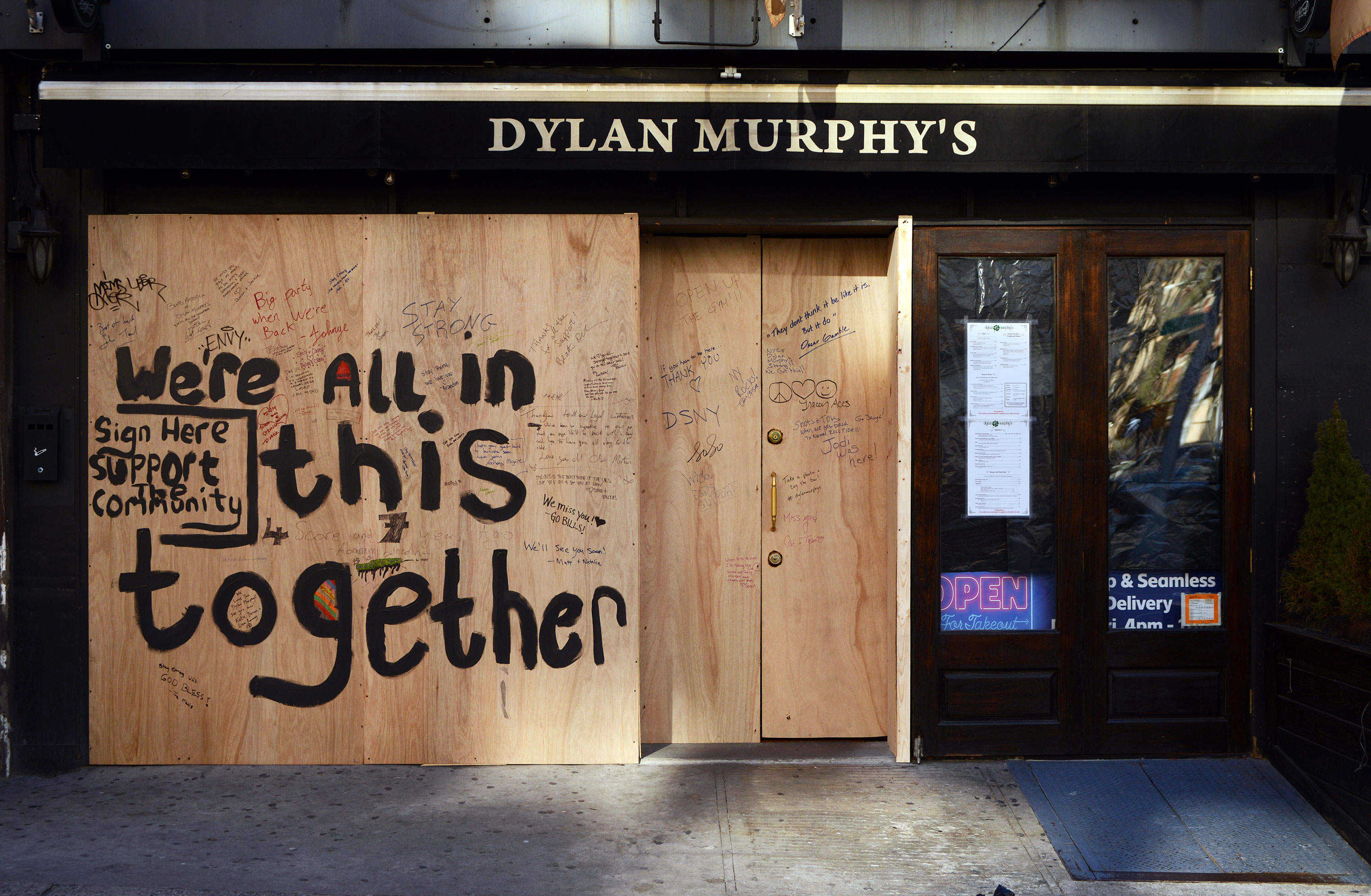 President Trump has approved a disaster declaration for Wyoming in response to coronavirus, making the current pandemic the first time in history that every state in the country is under a federal disaster declaration simultaneously.
This is the 55th disaster declaration issued in response to coronavirus.
All 50 states plus the US Virgin Islands, the Northern Mariana Islands, the District of Columbia, Guam and Puerto Rico have all received a federal disaster declaration.
There are only 61 ventilators left in New Jersey state warehouses, officials say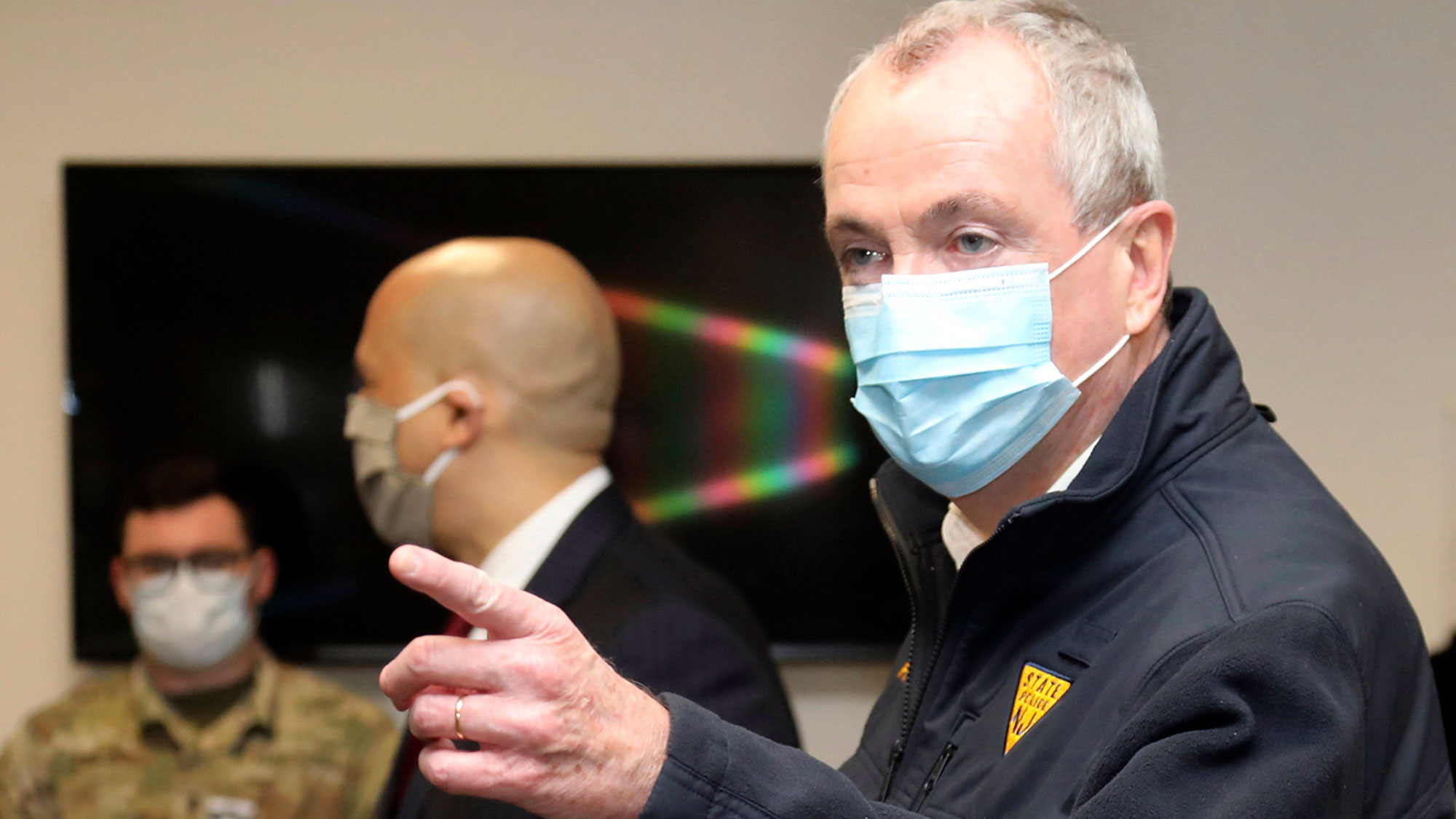 New Jersey Gov. Phil Murphy said the state is "literally at the edge" in regards to the number of ventilators available to treat coronavirus patients.
There are 61 ventilators available in the state warehouses, New Jersey Department of Health Commissioner Judy Persichilli said.
Persichilli said there is a concern about the number of ventilators, and that they are looking for another option.
Murphy said officials were on the phone with the White House Saturday morning and expressed that ventilators are a priority.
Some context: The latest model projections report the hospitalizations in New Jersey will peak at 15,922 and ICU admissions will be about 3,821 –– but that changes daily, Persichilli said.
She believes the state will have bed spaces for everyone, but the concern continues to be the availability of personal protection equipment and ventilators.
Persichilli also said the USNS Comfort, a military hospital ship in New York City, will now be accepting patients from New Jersey hospitals.
No decision made on New Jersey schools, governor says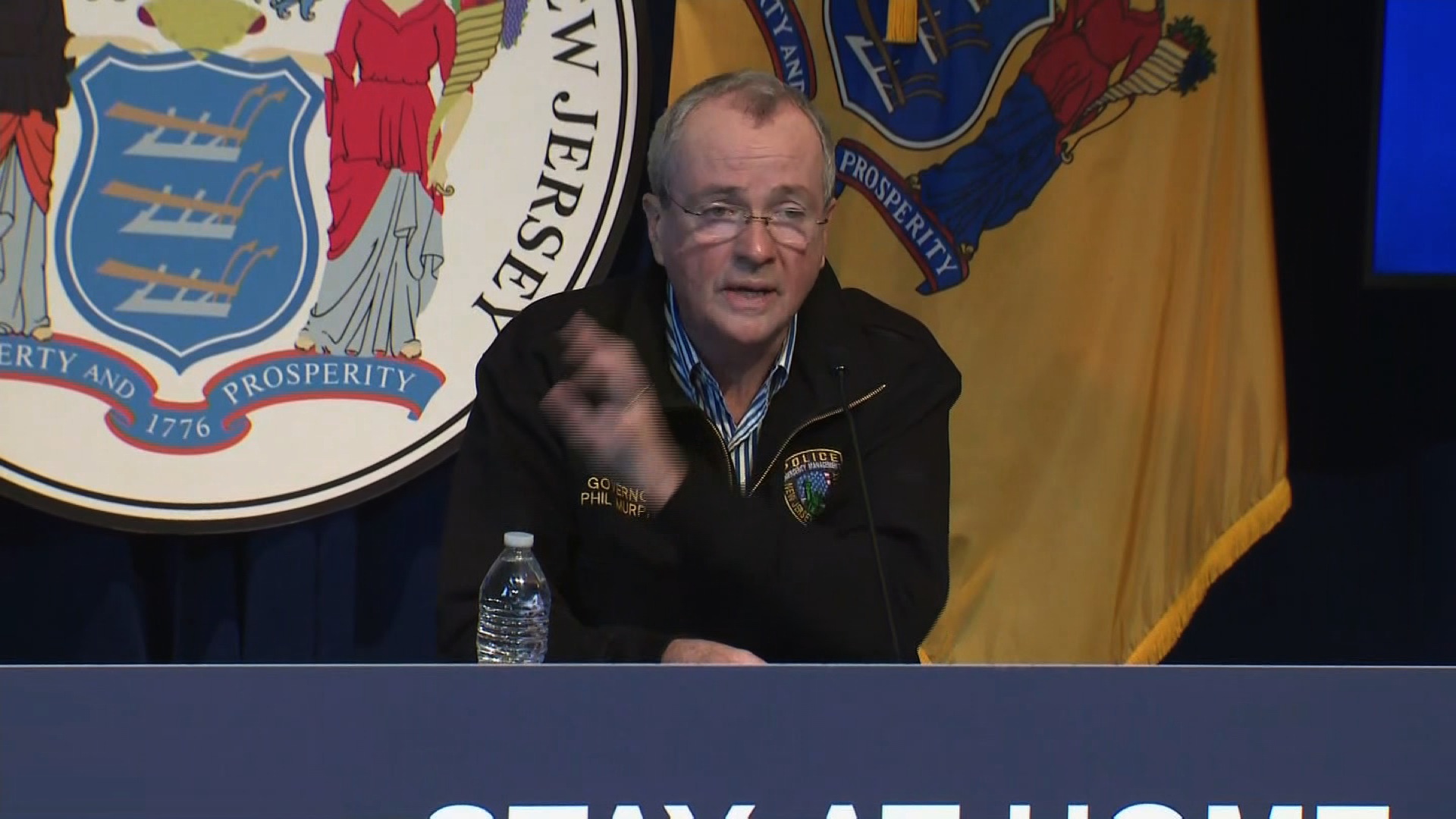 New Jersey Gov. Phil Murphy said no decision has been made with regards to schools at this time
When asked about the New York Governor's comments on coordinating school openings, Murphy acknowledged that "some harmony in the region" would "be a good thing" saying he share's the New York governor's sentiment.
Pentagon is using Defense Production Act authority to ramp up N95 mask production
The Pentagon is executing its first project under the authorities granted by the Defense Production Act (DPA) in order to produce more than 39 million N95 masks amid the ongoing coronavirus pandemic.
The names of the companies involved were not immediately announced.
Some context: N95 masks have been seen as a critical resource and the Defense Department has already pledged 10 million such masks from its own stockpiles to the Department of Health and Human Services. 
Last week, President Trump separately authorized the Defense Production Act to be used by the Federal Emergency Management Agency to obtain N95 masks from 3M.
Texas waives physicians-in-training regulations to combat coronavirus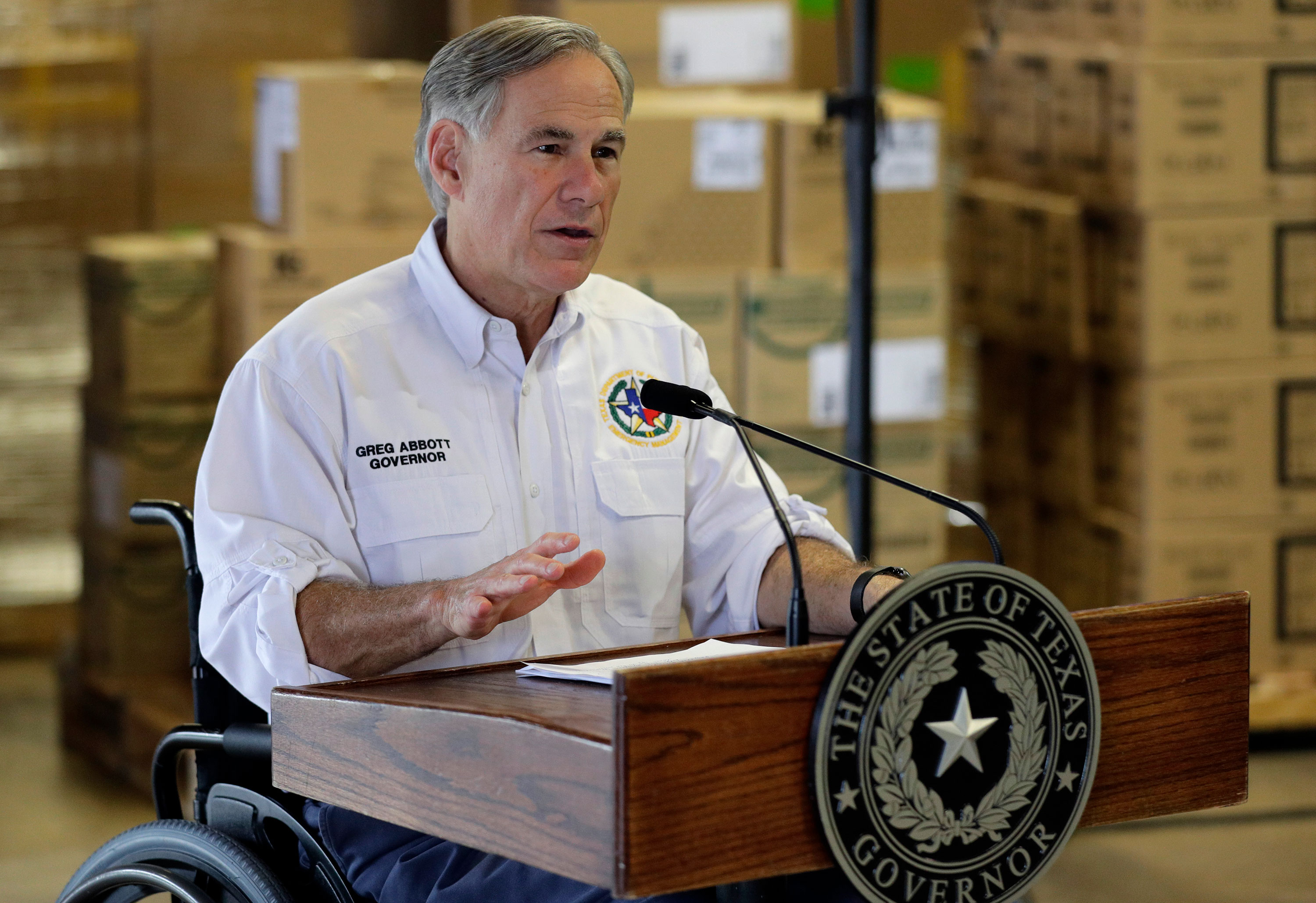 Texas Gov. Greg Abbott is waiving regulations on physicians-in-training (PIT) permit holders to increase health care capacity to fight coronavirus in the state.
With restrictions waived, PIT permit holders will be able to work at any Texas hospital or facility associated with the Graduate Medical Education (GME) training program. They will also be able to practice in areas outside their GME training program with physician oversight.
For example, under these temporary waivers, residents in a surgical residency program can assist in an Emergency Department if a surge of patients is experienced. These waivers will increase the availability of medically trained individuals to help assist the coronavirus response.
Texas has 12,398 confirmed coronavirus cases and 248 deaths, according to a tally from Johns Hopkins University.
550 crew members of USS Theodore Roosevelt have tested positive for Covid-19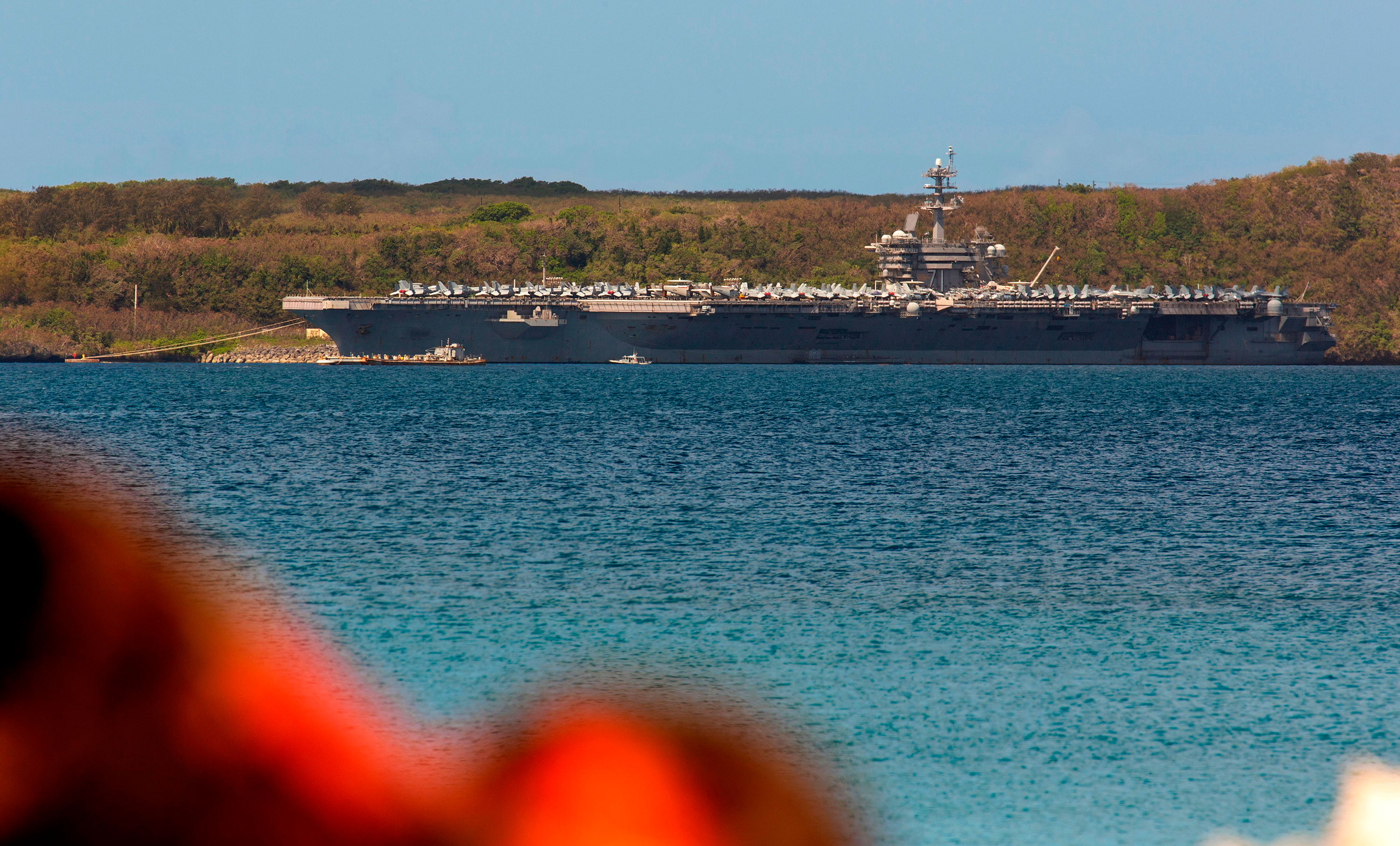 There are 550 sailors from the USS Theodore Roosevelt who have tested positive for coronavirus as of Saturday, according to a statement from the US Navy.
So far, 92% of the sailors have been tested and 3,696 of them have now been moved ashore.
Some context: CNN reported on Thursday that a sailor from the USS Theodore Roosevelt who had tested positive for coronavirus was admitted to an intensive care unit in Guam after being found unresponsive.
Florida and Idaho families can now use EBT cards online to buy food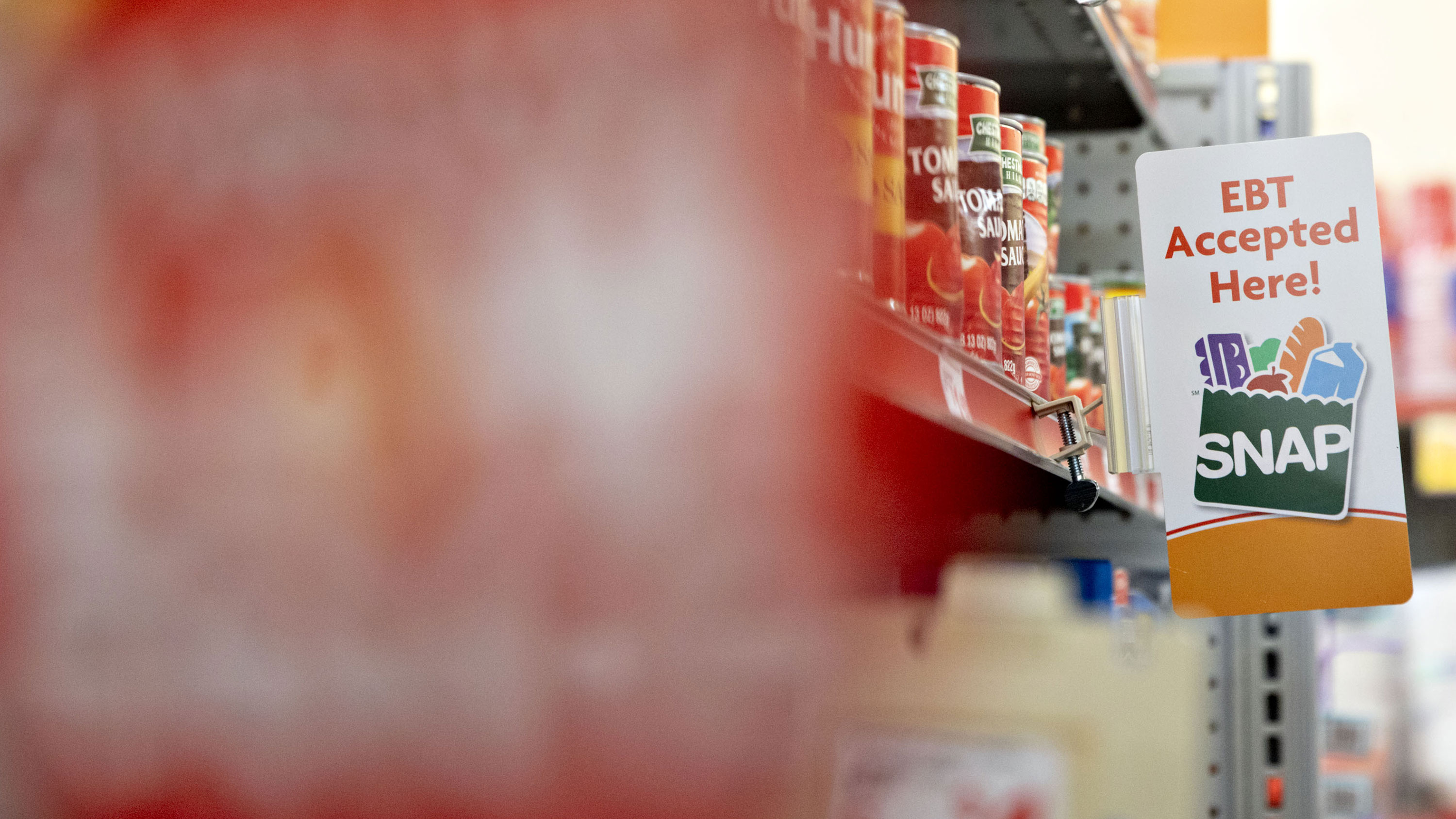 Florida and Idaho families who use Supplemental Nutrition Assistance Program benefits are now allowed to use their Electronic Benefit Transfer (EBT) cards online due to the coronavirus pandemic, an announcement from US Secretary of Agriculture Sonny Perdue said in a press release Saturday.
The approval allows states to expedite the implementation of online purchasing by stores that are already authorized to take SNAP benefits, according to the release.
People who receive such benefits should be able to use them for online retailers later this month, the release said.
Air Force medically evacuated three contractors from Afghanistan due to coronavirus
The US Air Force medically evacuated three contractors who tested positive for Covid-19 from Afghanistan to Germany on Friday, according to a statement from Air Mobility Command spokeswoman Rose Ripley.
This is the first time the Air Force has medically evacuated someone sick from coronavirus, and marks the first operational use of the "Transport Isolation System," according to the statement. 
The system was developed during the Ebola outbreak and is designed to move patients ill with an infectious disease. 
714 members of the New York Fire Department have tested positive for coronavirus
The New York Fire Department says 714 members have tested positive for the coronavirus, FDNY spokesman Jim Long told CNN. This figure includes firefighters, EMS and civilian personnel.
Overall, 2,700 members are currently out sick or on medical leave. This includes all injuries and other illnesses, in addition to coronavirus cases.
On Friday, EMS received 4,459 medical calls. FDNY tweeted on Saturday urging people to only call 911 if it's a real emergency.
See FDNY's tweet:
Coronavirus death toll in New Jersey surpasses 2,100
New Jersey has recorded 3,599 new coronavirus cases bringing the statewide total to 58,151, according to Gov. Phil Murphy.
Murphy said 251 with the virus have died in the past 24 hours, bringing the state total to 2,183.
"We're slowing the rate at which new cases are doubling," Murphy said.
"The curve is flattening," but "were not in the end zone folks, we cannot spike any footballs, we're not even first in goal," he added.
In a series of announcements made on Twitter, Murphy called on all NJ Transit and "private carriers to cut the capacity on all trains, buses, light rail vehicles, and paratransit vehicles to 50% of their maximum."
Murphy is also "expanding the requirement to wear a face covering to ALL customers heading into one of the restaurants and bars that remain in operation as they get their takeout orders," he said in a tweet.
Red Murphy's tweets:
Queen Elizabeth II shares Easter message of hope in the face of coronavirus
The Queen has used her Easter message to encourage hope in the face of the coronavirus outbreak, saying it "will not overcome us."
In a written message released from Windsor Castle, she said that Easter is a time of "light overcoming darkness."
The Queen added: "We know that coronavirus will not overcome us. As dark as death can be — particularly for those suffering with grief — light and life are greater. May the living flame of the Easter hope be a steady guide as we face the future."
United Kingdom launches domestic violence campaign amid coronavirus restrictions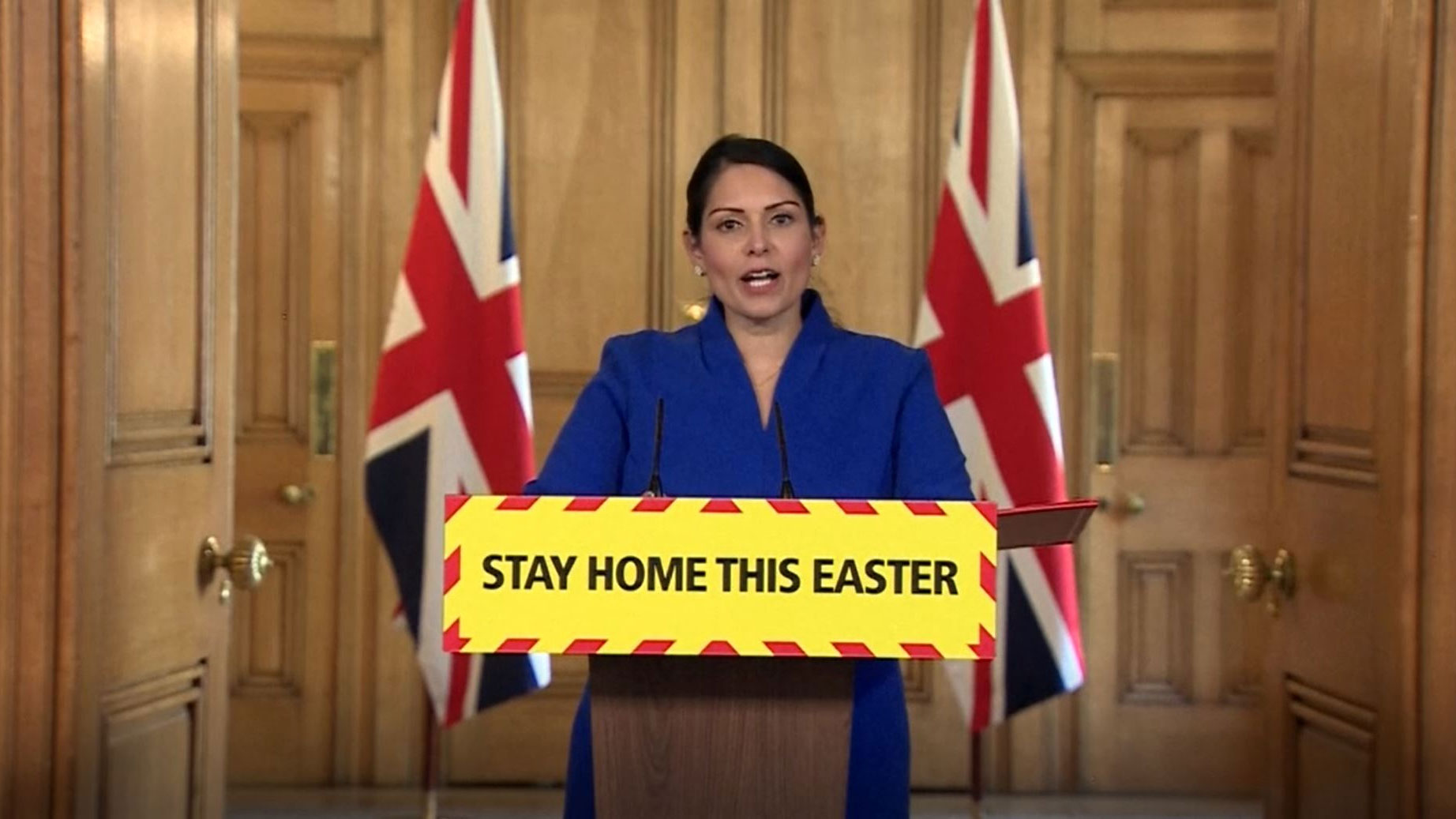 The United Kingdom government is launching a campaign to support domestic violence victims during the coronavirus restrictions, Home Secretary Priti Patel announced Saturday.
The campaign, under the hashtag #YouAreNotAlone, will aim to reassure those affected by domestic abuse that support services remain available.
The government has asked members of the public to show their solidarity by sharing a photo of a heart on their palm, and then asking others to do the same. This aims to "show victims that they are not alone and to convey to perpetrators that domestic abuse is unacceptable in any circumstances," the home secretary said in a statement.
Advertisement aimed at raising awareness of where people can seek help will run across social media, and materials will be made available to a wide range of partners including charities and supermarkets.
Citing a surge in calls to domestic abuse charities, the Home Secretary pledged an additional $2.4 million (£2 million) to immediately bolster domestic abuse helplines and online support. 
Speaking from Downing Street at the daily press briefing, Patel also addressed other crime-related issues, such as fraud, during the nationwide response to the pandemic.
About 453 people have been treated at the Javits Center in New York City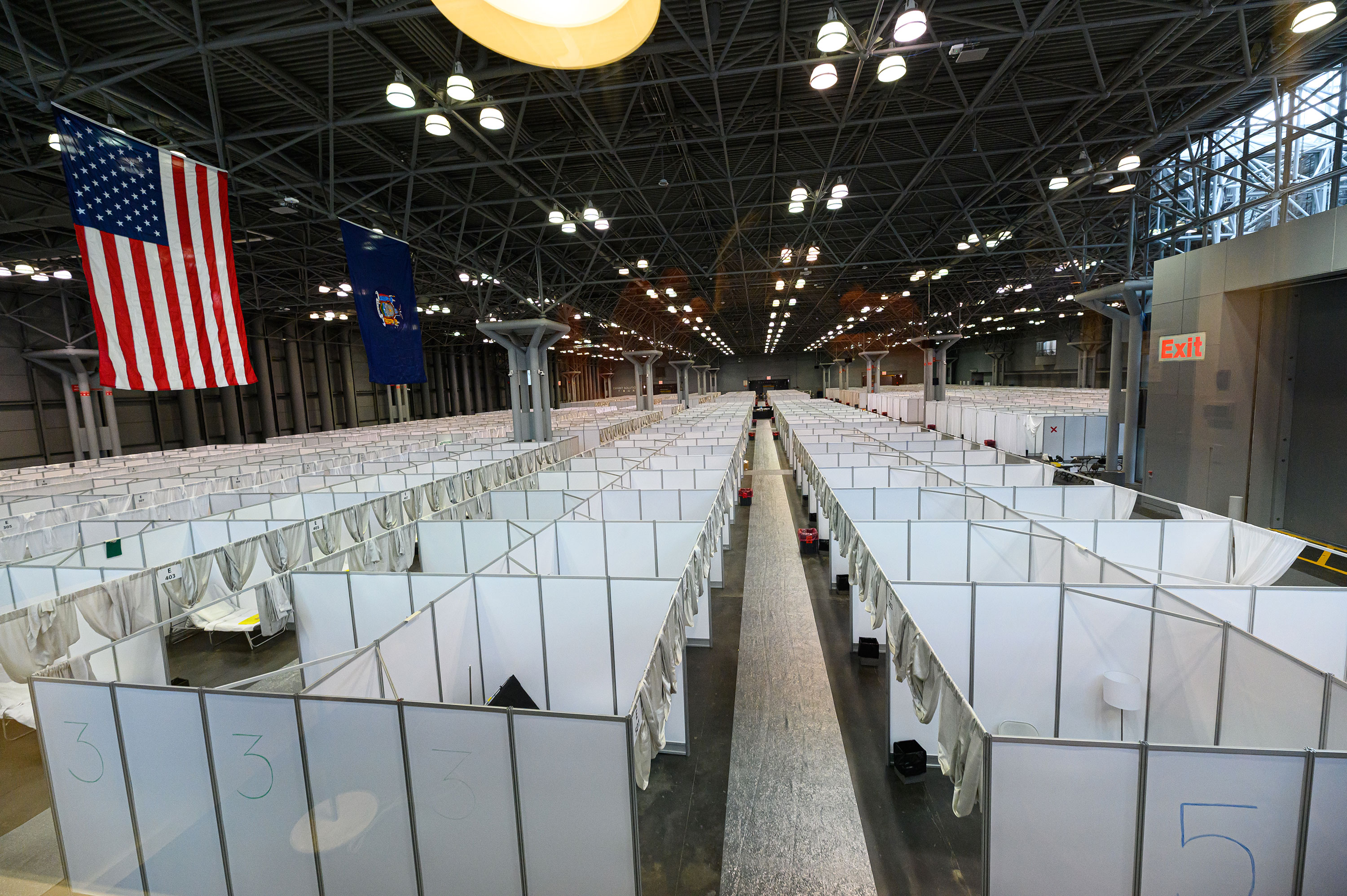 The Javits Center in New York City has treated about 453 people so far.
There are 319 patients in the facility now, Terry Lynam, senior vice president and chief PIO at Northwell Health, told CNN.
The USNS Comfort, US Navy hospital ship also in New York City, has treated 96 patients, and there are 66 patients currently there, Lynam says.
Lynam confirmed to CNN that New York Gov. Andrew Cuomo installed Northwell Health CEO Michael Dowling to oversee clinical operations at the Javits Center and at the USNS Comfort.
Dowling is charged with keeping in constant contact with hospitals, checking on their capacity and whether it makes sense to move patients to the Javits Center.
Some context: The Javits Center and the USNS Comfort were approved to help alleviate the burden the coronavirus is placing on civilian hospital infrastructure.
Both facilities are staffed with hundreds of military doctors and nurses.
Governor says decision on reopening New York businesses and schools will be coordinated by metro-area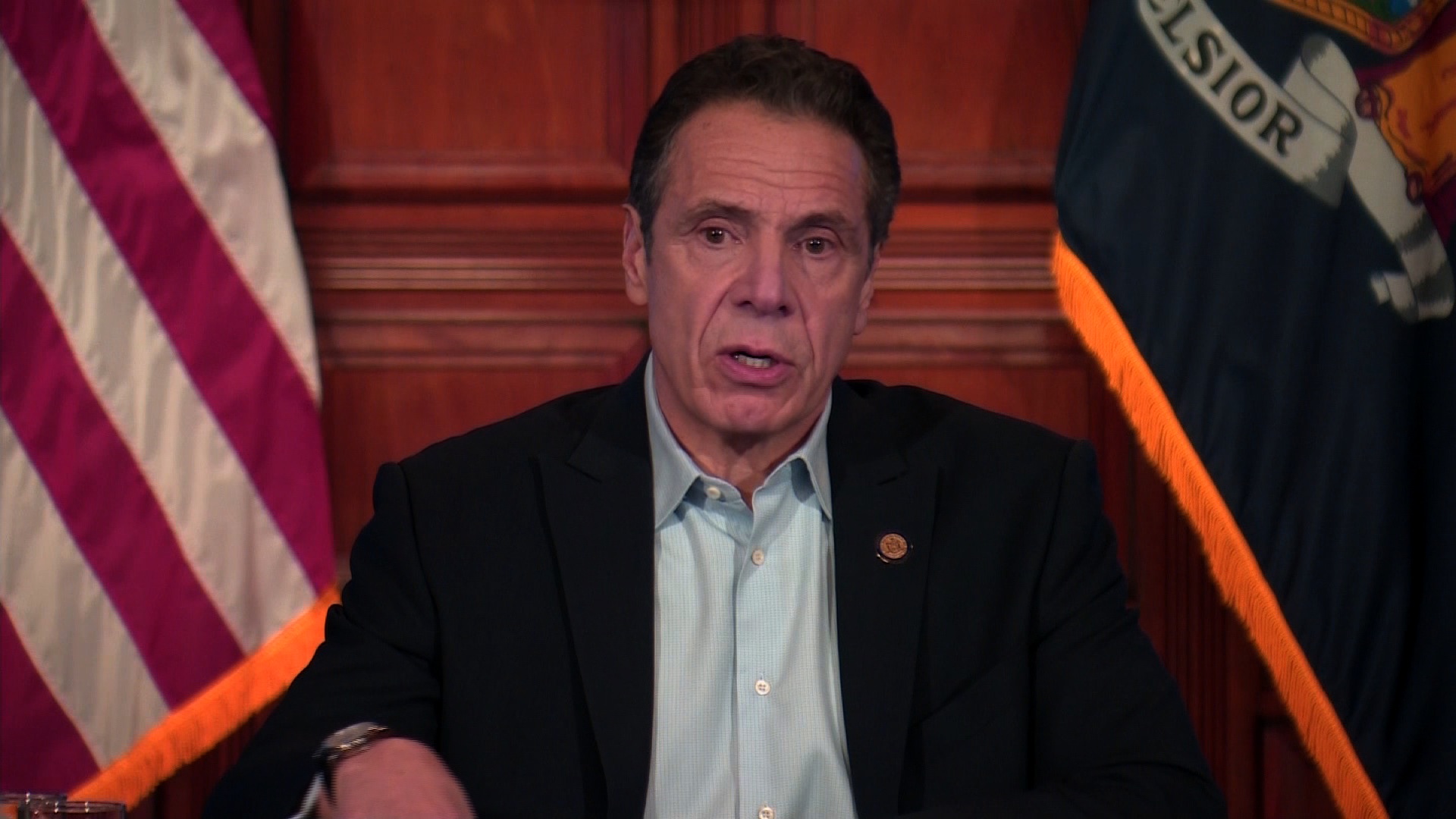 No decisions have been made on whether or not to reopen businesses in New York, Gov. Andrew Cuomo said Saturday at a press conference.
He said he will not reopen businesses in the city without coordinating it with other localities.
"Coordinate school and business, and coordinate geographically," he said.
He said there are a variety of options on how to proceed with, and when, to reopen the economy in the state.
"We'll discuss it, we'll coordinate it but at the end of the day the decision must be at a minimum for the metropolitan area, hopefully statewide, ideally regional with Connecticut and New Jersey. So that's my goal," Cuomo said.
Cuomo acknowledged Mayor Bill de Blasio who said earlier today that New York City schools will remained closed for the rest of the academic school year.
"There has been no decision, that's the mayor's opinion, I value it" along with all the other county executives but "the decision will be coordinated among all of them," Cuomo said.
Regarding the mayor's position of closing schools until June, Cuomo said "we may do that, but we're going to do it in a coordinated sense with the other localities," including the counties in New York.
Watch:
New York is putting together a team to study the possibility of a 'second wave,' governor says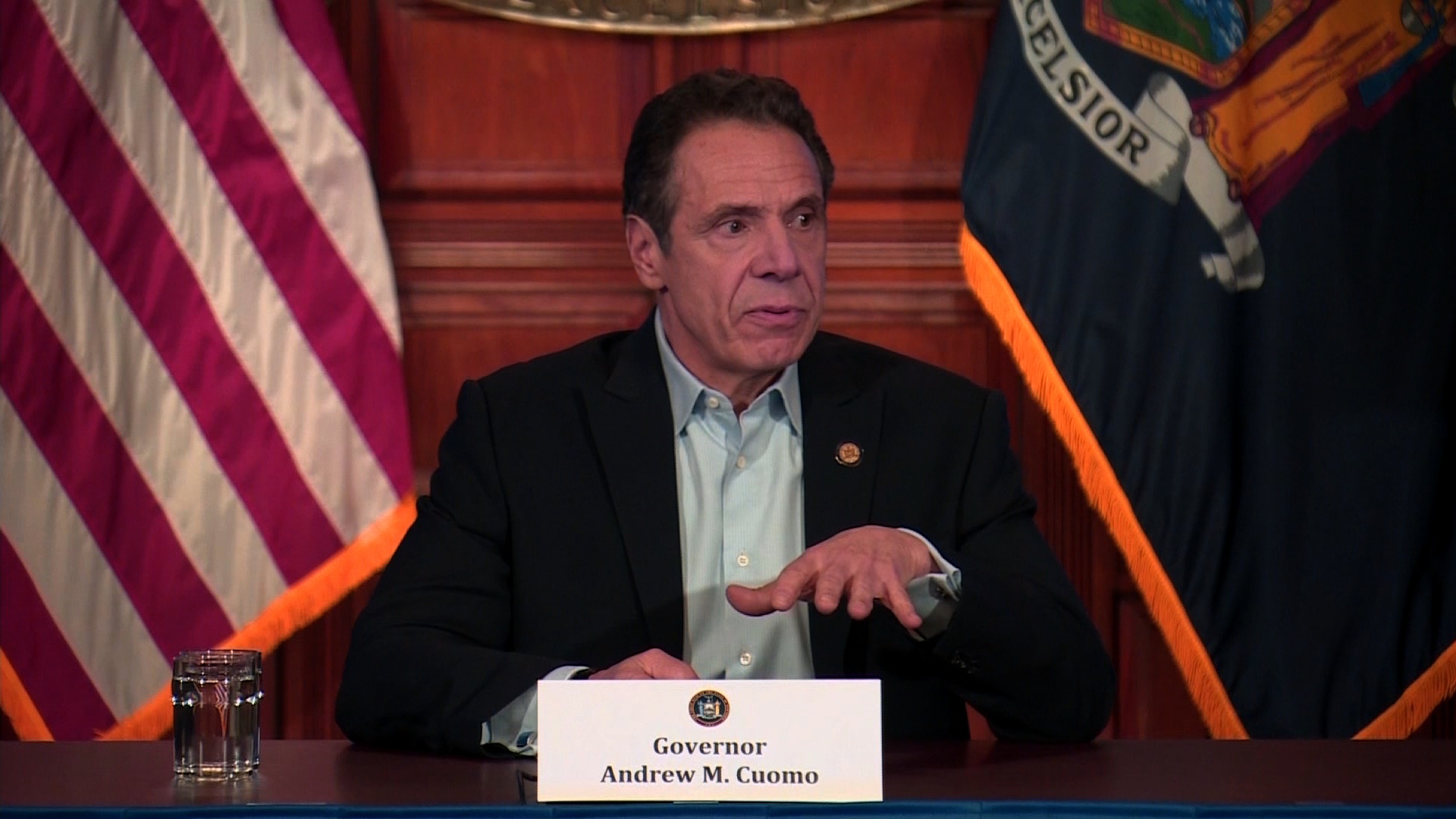 New York will gather the best minds to study information on whether reopening the state economy would trigger a "second wave" of infections, Gov. Andrew Cuomo said Saturday at a press conference.
"I want to make sure that we know this time that we've learned from the other experiences," he said.
This group will study what happened in other countries across the world to determine the possibility of people catching the virus again, Cuomo said.
New York State Court System will organize lawyers statewide to help businesses pro bono, the governor said.
Watch:
US has the most coronavirus-related deaths in the world
The United States surpassed Italy on Saturday morning with the most reported deaths of any nation.
The United States is now reporting at least 18,860 coronavirus deaths, according to a tally by Johns Hopkins University. 
Italy is reporting 18,849 coronavirus deaths, according to the university.
There were 783 coronavirus-related deaths in New York on Friday, governor says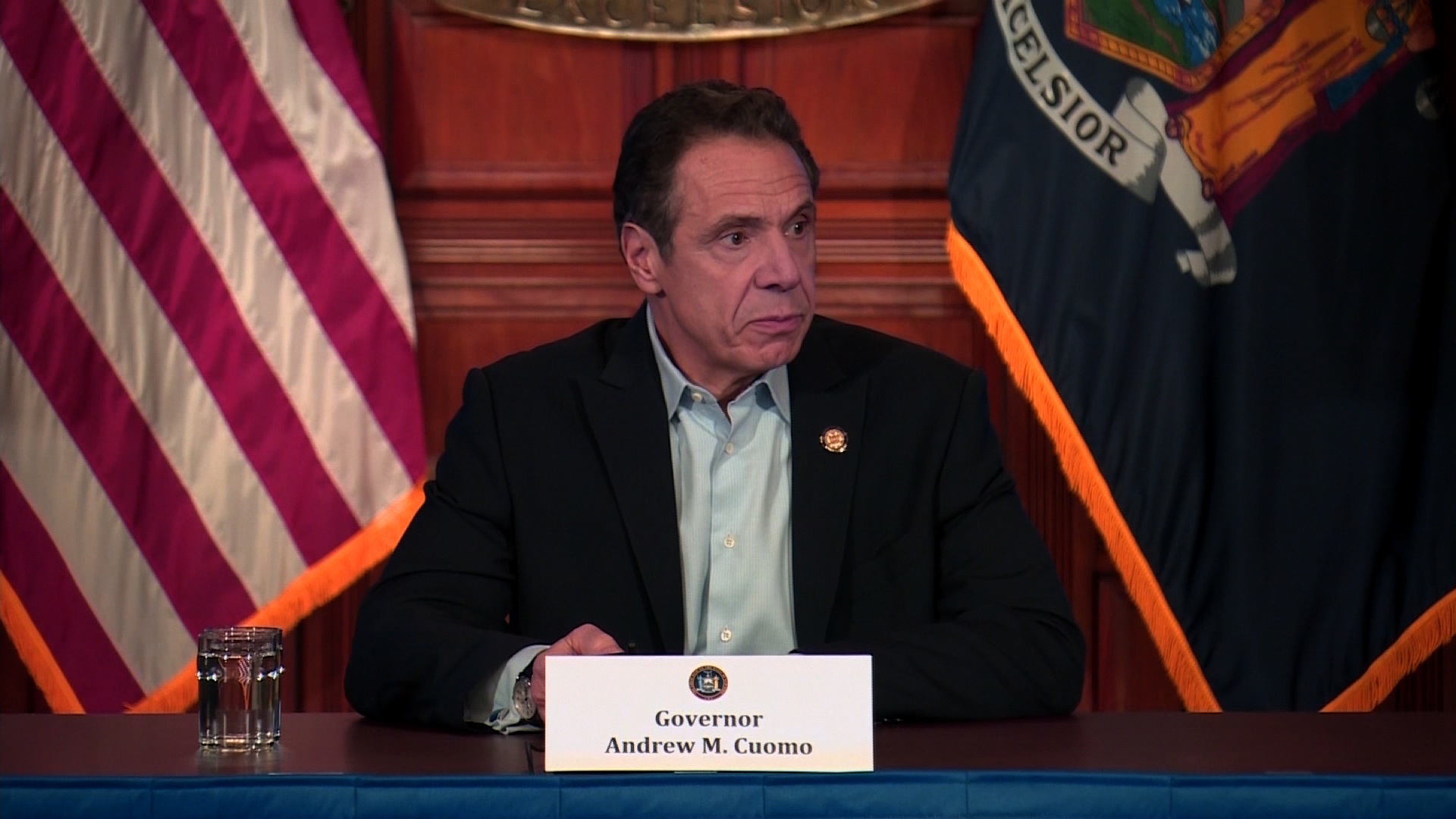 There were 783 deaths from the coronavirus across New York state Friday, Gov. Andrew Cuomo said Saturday at a press conference.
Cuomo said that while that is not the highest number the state has seen during this pandemic, it is consistent with the rest of the week.
About 101 people are in the ICU and 109 people have had intubations, he said.
A total of 8,627 people have died across the state from Covid-19, the governor added.  
"We have kept politics out of this crisis," Cuomo said, adding "I worked very hard to do that."
"I have no personal politics…not running for anything. I'm governor of New York thank you, and that's where I'm going to stay," he added.
Watch:
New York governor: 'The curve is continuing to flatten'
New York Gov. Andrew Cuomo says the number of coronavirus-related hospitalizations across the state "is continuing to flatten."
Watch:
237 Chicago Police Department members test positive for coronavirus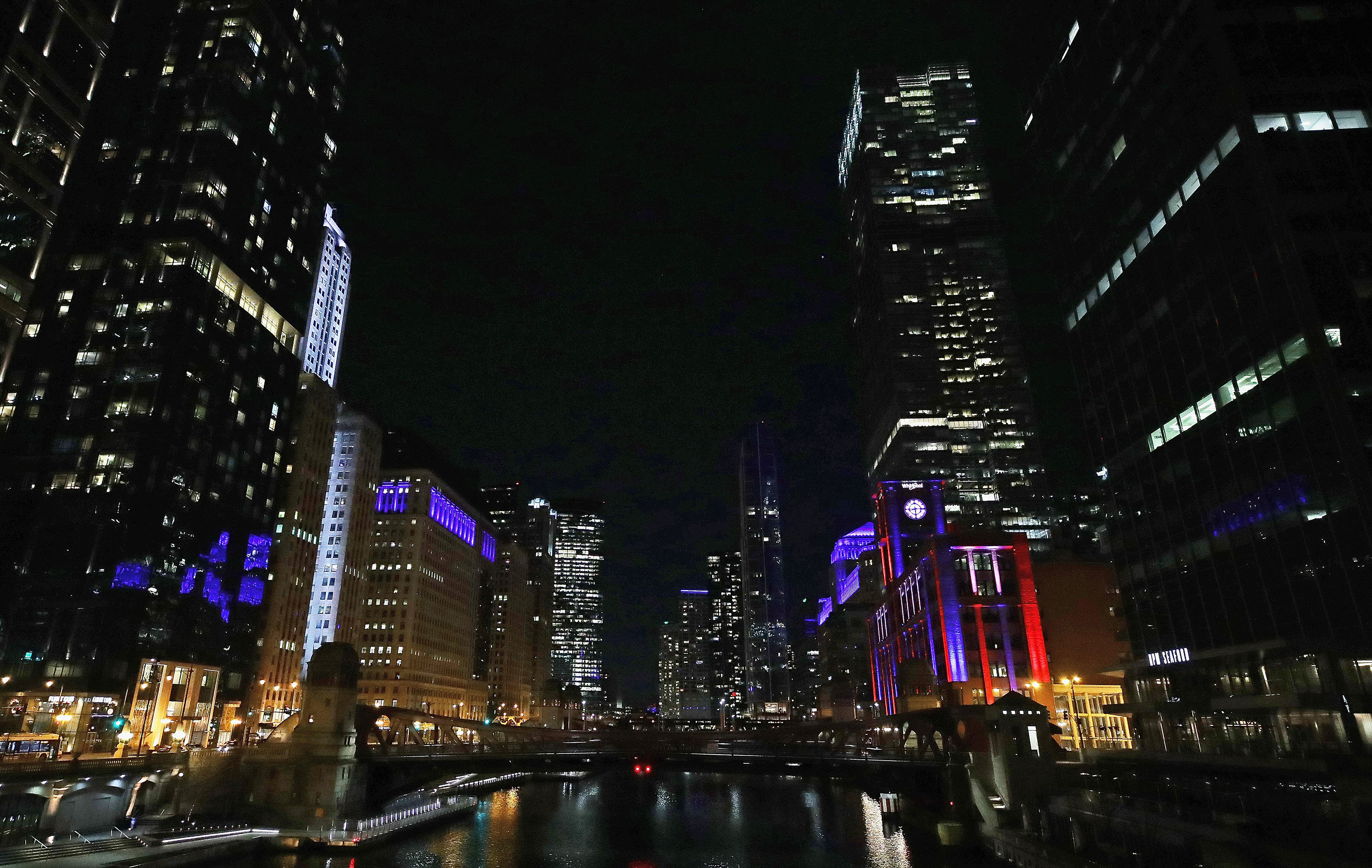 There are 237 members of the Chicago Police Department who have tested positive for coronavirus, interim Chicago Police Superintendent Charlie Beck said at a press conference Saturday morning.
Officials also released the name of the second Chicago police officer to die of complications from the virus.
Sgt. Clifford Martin died on Friday after being hospitalized for about two weeks. Martin, a 25-year veteran of the department, left behind a wife and three children, two of whom are officers with the Chicago Police Department, Beck said.
Spanish authorities to distribute millions of masks this week