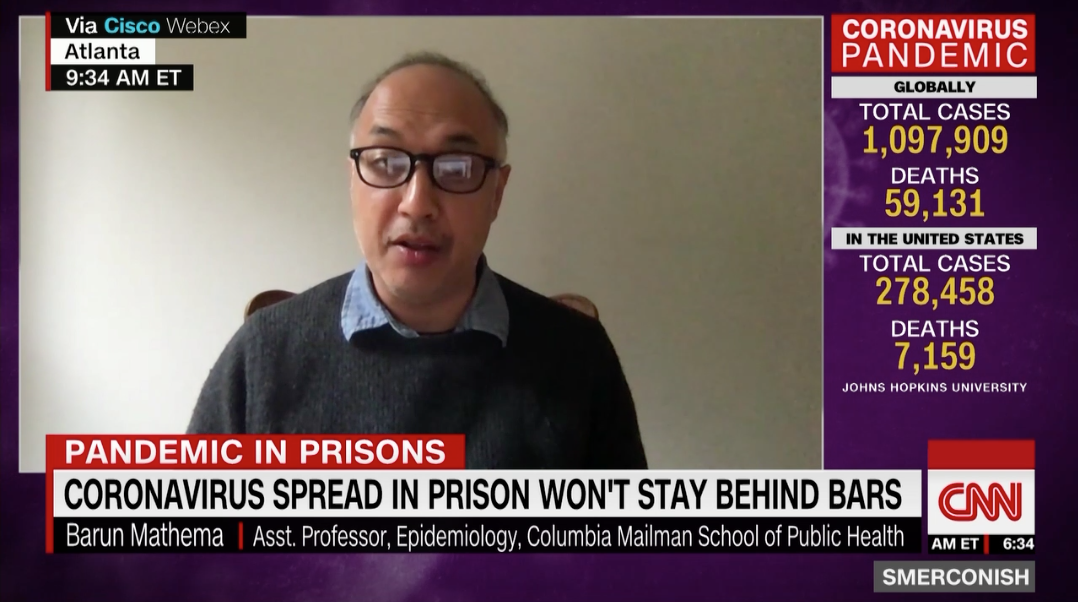 A US health expert is concerned that prisons and jails could cause the coronavirus to spread faster in those facilities and outside.
Dr. Barun Mathema, an assistant professor of epidemiology at Columbia University's Mailman School of Public Health, said that because of the high, concentrated number of people in these facilities, community spread is likely.
"The prison population in and of itself has a fairly sizable, vulnerable population within that, have a lot of chronic conditions, other types of infections," Mathema said. "We should also ensure that what happens in a prison, or a jail for that matter, does not pose an undue risk to the community. In this case, we know we have ample examples from many infectious diseases."
Once a virus or disease spreads within a prison, family members or staff can then bring it outside into the community.
Mathema said another reason why this could be a dangerous scenario is because of the frequency inmates are coming in and out of jails.
"It's particularly troublesome if we should see outbreaks, sort of occurring within jails, where sort of the incarcerated populations may be moving in and out," he said.
According to a 2018 report from the Bureau of Justice Statistics (BJS), nearly 2.2 million adults were held in America's prisons and jails at the end of 2016.