March 25 coronavirus news
4:16 p.m. ET, March 25, 2020
Deadline to get a REAL ID pushed back at least a year due to coronavirus
The deadline to obtain a REAL ID, federally mandated identification that will be needed for passengers to board aircraft, will be extended until at least September 2021 — a year past the current deadline, according to a draft version of the Senate stimulus bill obtained by CNN.
Before the coronavirus pandemic swept across the US, states were preparing to issue residents "REAL ID-compliant" driver's licenses or identification by the October 1 deadline.
Some context: As of last month, only about 35% of US IDs complied with the REAL ID Act, a post-9/11 law that establishes security standards for licenses. Once in effect, travelers flying commercially in the US will need to have a REAL ID, which is marked by a star on the top of the card.
Even before the outbreak, it was unlikely that all states would meet the deadline. Last month, acting Homeland Security Secretary Chad Wolf told lawmakers that the prospect of all states being able to issue their constituents a REAL ID by October 2020 was "probably fairly small."
The Department of Homeland Security, which is responsible for the identification program, is evaluating options regarding the new deadline, a department official told CNN.
4:37 p.m. ET, March 25, 2020
White House economic adviser predicts large unemployment numbers Thursday
White House economic adviser Larry Kudlow predicted, as expected, significant increases in unemployment numbers ahead of Thursday's jobs report.
"It's going to be a very large increase in the weekly unemployment," he said, adding that he was not at liberty to say what the numbers will be.
"That'll come out at 8:30 a.m. tomorrow but it's going to be a very big increase. Everybody in the market knows that," he said during an appearance on Fox News.
He said the House will pass the stimulus bill: "Yes the House will. They're on board."
Kudlow went on to explain how the package will add up to "$6 trillion" through the Federal Reserve.
"Well this whole package is $2 trillion in direct assistance and on top of that, we are giving the Federal Reserve the resources to put up as much as $4 trillion to stabilize financial markets and back up loan guarantees and help some distressed industries. This is all on a short-term basis, cause this is going to be weeks and months, not years. So when you add the two together, you're looking at $6 trillion package," he said.
4:15 p.m. ET, March 25, 2020
There are now at least 63,000 cases of coronavirus in the US
There are at least 63,109 cases of novel coronavirus in the United States, according to CNN Health's tally of cases that are detected and tested in the United States through US public health systems.
At least 877 people have died. 
The total includes cases from all 50 states, the District of Columbia and other US territories, as well as all repatriated cases.
4:39 p.m. ET, March 25, 2020
This NFL team says it will donate $1.2 million for coronavirus relief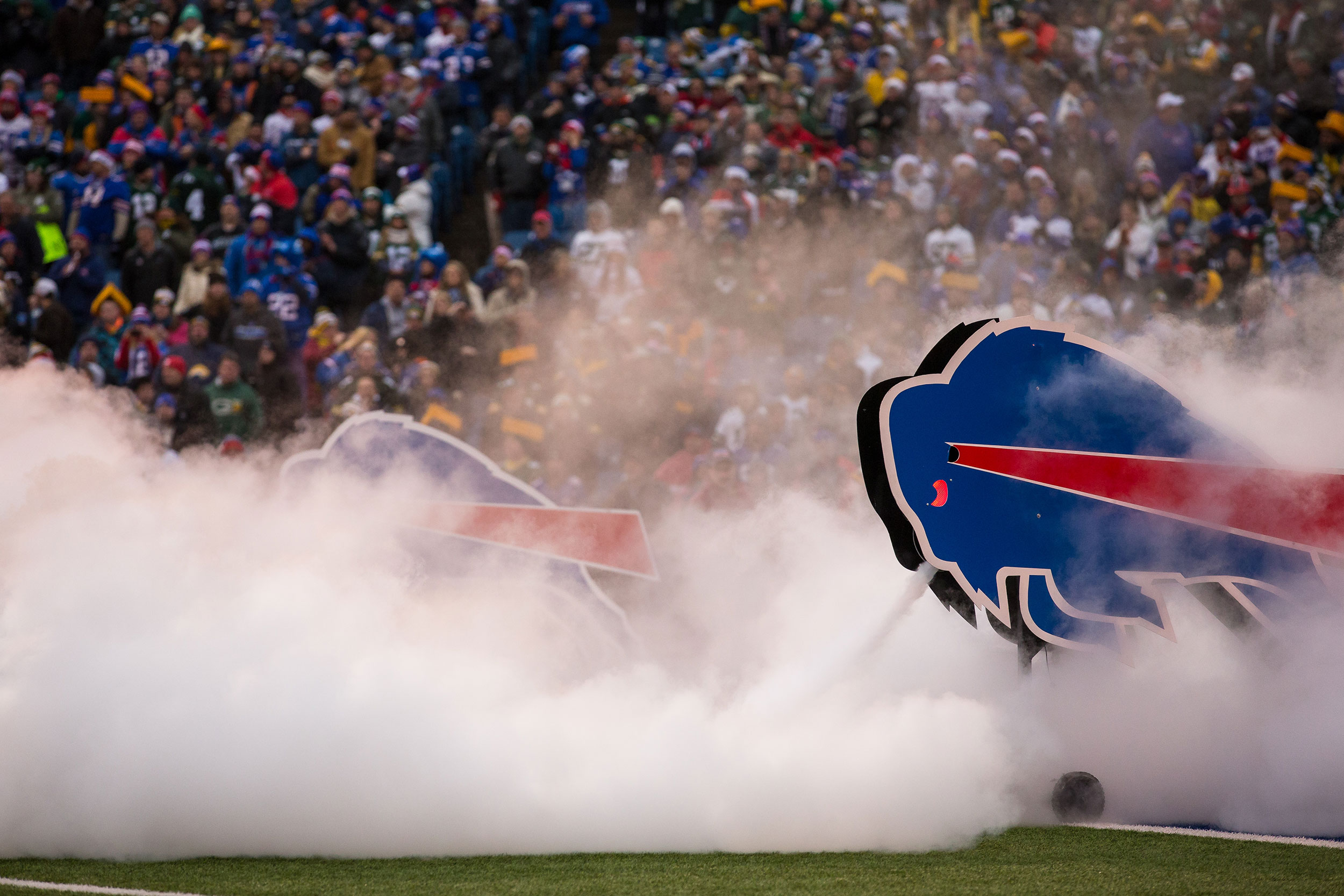 The ownership group of the NFL's Buffalo Bills and the NHL's Buffalo Sabres has pledged to donate at least $1.2 million toward the battle against coronavirus.
The funds will be allocated to agencies based in western New York state.
"Like many western New Yorkers, we are faced with making difficult decisions, but we realize that focusing on the health and welfare of our community is what will get us through these difficult times," Pegula Sports & Entertainment President and CEO Kim Pegula said in a statement.
4:10 p.m. ET, March 25, 2020
US stocks close mostly higher
US stocks finished mostly higher on Wednesday, booking their first back-to-back gains in weeks.
Congress agreed to a deal on the stimulus bill, which eased investors' fears.
Here's where things ended up: 
The Dow ended up 2.4%, or 496 points. The index had been up more than 1,300 points at its high-point.
The S&P closed 1.2% higher.
The Nasdaq Composite didn't manage to hold onto its gains and ended down 0.5%.
Remember: As stocks settle after the trading day, levels might still change slightly.
4:44 p.m. ET, March 25, 2020
Los Angeles County orders coronavirus patients to self-isolate
Los Angeles County will issue a public order Wednesday that requires the self-isolation of any person who has tested positive for Covid-19, Public Health Director Barbara Ferrer said at a news conference.
The order also requires the self-isolation of any person who is presumed by their physician or clinician to be positive for Covid-19 and those who have been in close contact including household members and caregivers, Ferrer said.
"Notify your close contacts including intimate partners, caregivers, people who live in your home or people with whom you spend a significant amount of time each day face to face with less than six feet apart so they can begin their quarantine," Ferrer said.
4:05 p.m. ET, March 25, 2020
One million Californians have filed unemployment claims since March 13
In just over a week and a half, more than one million Californians have filed for unemployment benefits, Gov. Gavin Newsom announced in a news conference.
Unemployment payments will be made, and leaders are working with banks specifically to extend a 90-day waiver for mortgage payments, Newsom said.
Wells Fargo, Chase, US Bank, and Citibank have agreed to 90-day waiver of payments for those affected by Covid-19. Bank of America did not join in, the governor said, and is currently only offering 30-days leeway.
4:03 p.m. ET, March 25, 2020
The Tony Awards has been postponed due to coronavirus
The 74th Annual Tony Awards, scheduled to take place on June 7, will be moved to a new date amid concerns over the spread of coronavirus, according to a statement from the show's production company.
The event, which honors the year's best theater and Broadway productions, was set to take place at Radio City Music Hall in New York City, which, as of Wednesday, has more than 17,000 confirmed cases of coronavirus.
"The health and safety of the Broadway community, artists and fans is of the utmost importance to us," the statement from Tony Award Productions said.
A new date for the show has not been set but the decision will be made "in coordination" with broadcast partner CBS, according to the statement.
"We will announce new dates and additional information once Broadway opens again," the statement added. "We are looking forward to celebrating Broadway and our industry when it is safe to do so."
4:00 p.m. ET, March 25, 2020
Idaho governor issues "stay home" order
Idaho Gov. Brad Little has issued a "stay home" order for the state.
Citing confirmed community transmission in the state, Little said that the order is in effect immediately and initially extends for 21 days.
People in the state can still leave home to obtain essential services, but the governor has closed all non-essential businesses and directed restaurants to only delivery or take out options.
Little has also activated elements of the Idaho National Guard to "assist civil authorities and local jurisdictions" with executing the state's coronavirus response.
Little did not specify any specific mission or role for the national guard but did say they are preparing to "stand up a joint task force, if requested." The size and mission could vary.