Call to Earth Day 2022: A global mission to protect our oceans
Updated
5:59 p.m. ET, November 3, 2022
10:25 p.m. ET, November 2, 2022
How oceans impact forests
A lesson from Wellkind and other non-profits on how ocean and forest ecosystems are interconnected in California:
10:04 p.m. ET, November 2, 2022
A student-run eco thrift shop in Hong Kong
At Hong Kong's DSC International School, students have been preparing for #CallToEarthDay with a month of activities targeting fast fashion and textile recycling.
For one of its initiatives, students have been donating unwanted clothing to the pupil-run "Opportunity Shop" -- where students can pick out a new "green" wardrobe between November 3 to 5.
9:40 p.m. ET, November 2, 2022
Poetry for the planet
From poems about sea turtles to starfish, students at Zahrat Sahra'a International School in Jeddah, Saudi Arabia, have been writing about the ocean and why it's so important to protect it.
9:37 p.m. ET, November 2, 2022
Turning waste plastic into a home for waste
In a bid to clean up the oceans and save marine life from plastic pollution, students at Takoradi School in Ghana has spent the past week building a garbage can out of recycled plastic bottles. 
9:34 p.m. ET, November 2, 2022
Students get creative in Fiji
Students at the University of Fiji in the South Pacific are exploring climate action in a photography and poster exhibition for #CallToEarthDay.
For the past month, students have been submitting photos and posters that showcase eco-friendly actions, such as reducing plastic waste or making sustainable food and travel choices. The university hopes it can help educate the community about the consequences of not taking care of the environment -- and inspire people to protect the oceans.
8:58 p.m. ET, November 2, 2022
Welcome to #CallToEarth Day 2022!
Today is the second annual Call to Earth Day. We're partnering with schools, individuals and organizations across the world to raise awareness of environmental issues and engage with conservation education.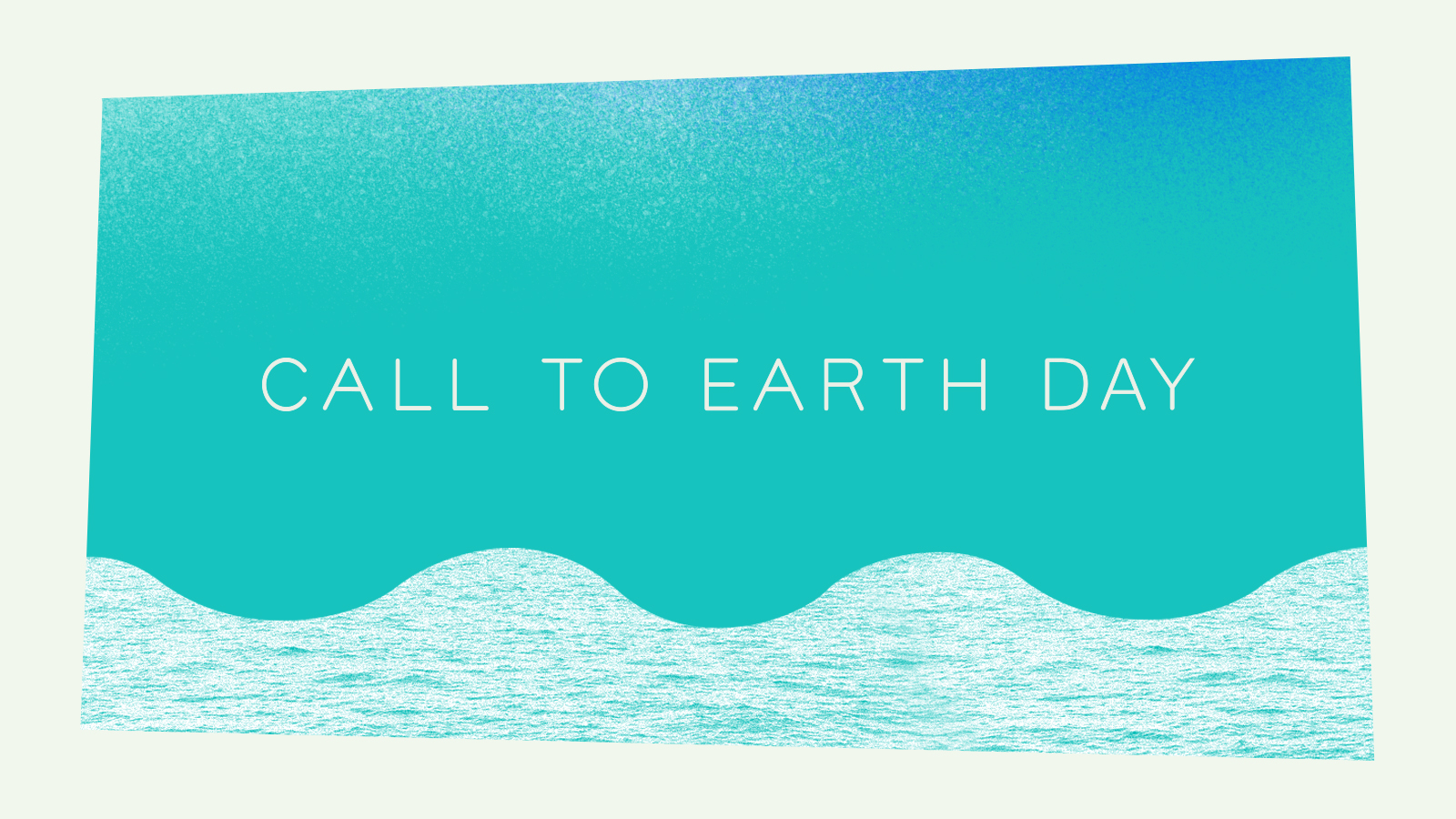 What is Call to Earth?
Call to Earth is a CNN initiative dedicated to conservation, environmentalism and sustainability. Across TV, our website and social media, we tell stories about our incredible planet and the remarkable people who are protecting it.
The theme of this year's Call to Earth Day is Living Oceans: Turning The Tide.
Whether it's from overfishing, pollution or climate change, our oceans are facing global threats. But everyone can help protect them. Find out how you can get involved
If you're doing something to help our oceans for Call to Earth Day, you can share the details on social media, using the hashtags #CallToEarthDay or #CallToEarth. The best posts have a chance to be featured on CNN's TV and digital platforms.