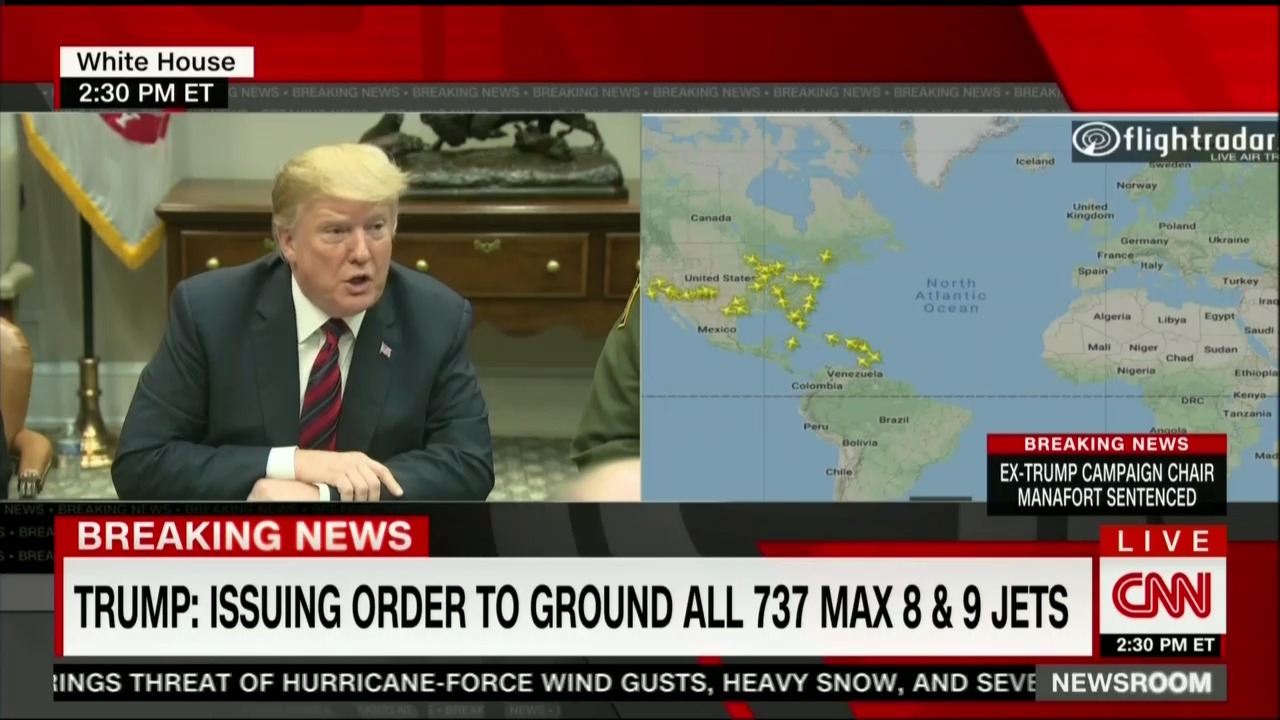 President Trump, speaking Wednesday afternoon at the White House, announced that the US would be issuing an "emergency order to ground all 737 Max 8 and the 737 Max 9, and planes associated with that line."
He added that both the FAA and Boeing were "in agreement with the action," and any planes currently in the air would continue to their destination where they will be grounded.
"Pilots have been notified, airlines have been all notified. Airlines are agreeing with this. The safety of the American people and all people is our paramount concern," the President said.
Watch Trump's announcement: