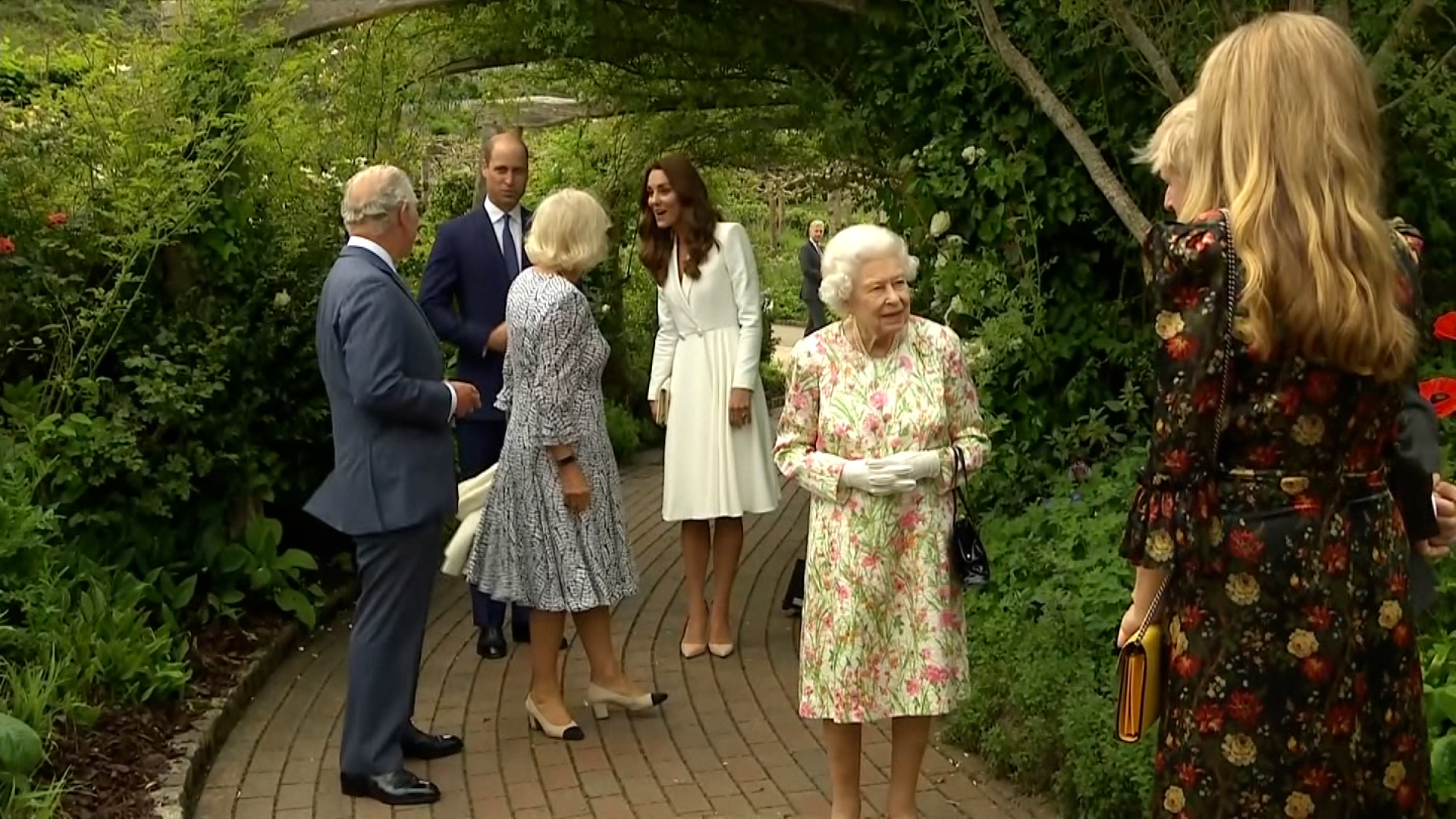 Queen Elizabeth II and other senior members of the royal family are set to meet G7 leaders and their partners at a reception in Cornwall, England.
The 95-year-old Queen, the Prince of Wales, Duchess of Cornwall and the Duke and Duchess of Cambridge will attend the reception at the Eden Project, a famous visitor attraction located in a reclaimed china clay pit.  
The dinner comes after the initial day of meetings at the G7 summit. The leaders of the world's advanced economies gathered Friday on the Cornish coast for the first time since the global coronavirus pandemic began.
The global economy is up first on the agenda, with the global tax rate and aid for countries in need on the docket. These efforts, the White House said, will "forge a more fair and inclusive global economy" as the world leaders gather in Cornwall.
President Biden and the G7 leaders, the White House said, will "discuss ways to forge a more fair, sustainable, and inclusive global economy that meets the unique challenges of our time. President Biden and G7 partners are committed to a global recovery that benefits the middle class and working families at home and around the world."
What happens tomorrow: The world leaders will have back-to-back plenary sessions where they are expected to continue to discuss multiple topics including the economy and foreign policy.
Read more about today's events here.
Queen Elizabeth's history with US Presidents: