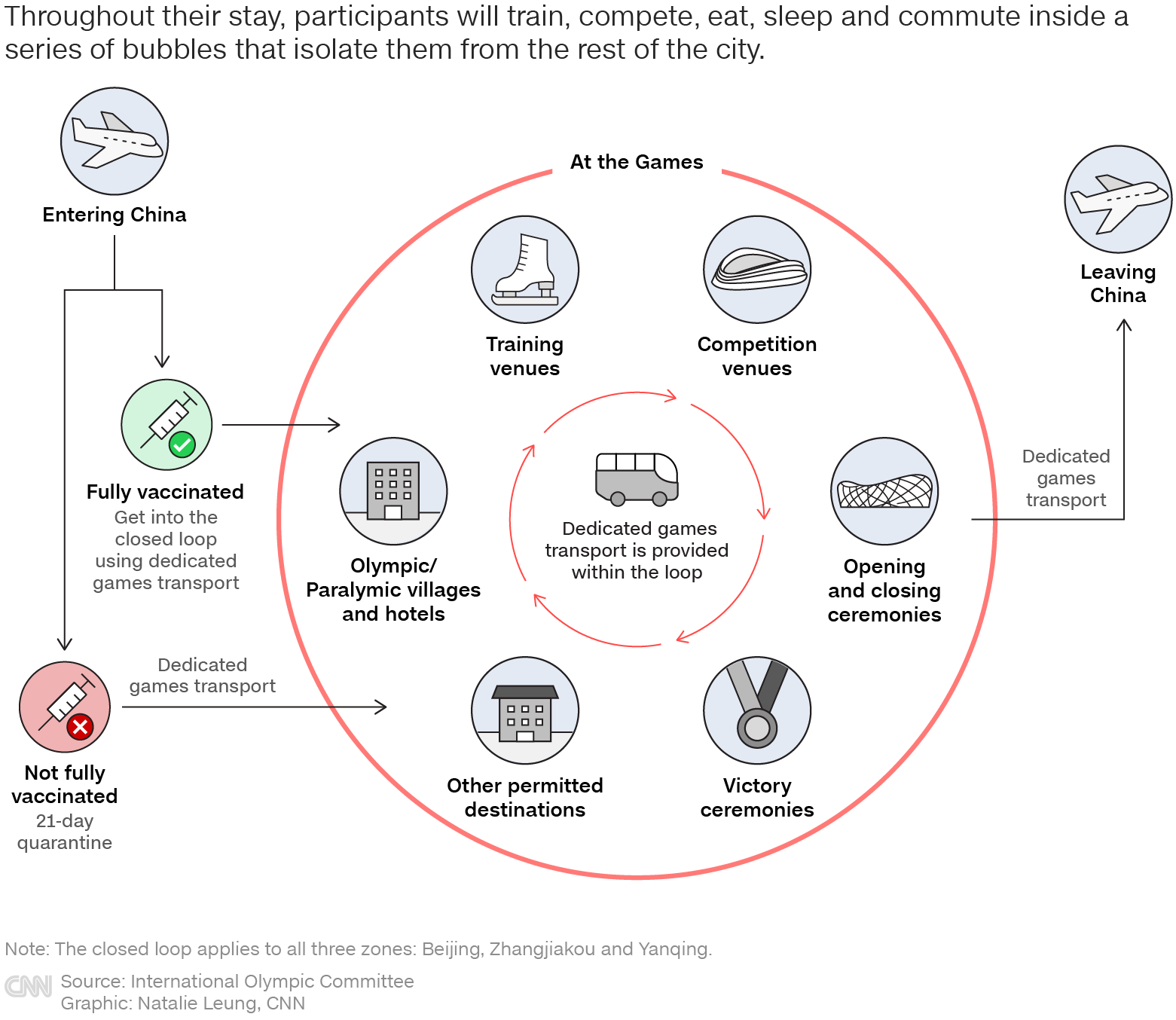 In a bid to keep the Games Covid-free -- and to prevent the virus from spreading into the wider population -- Chinese authorities have constructed a vast network of bubbles, known officially as the "closed loop," that separates the Games from the host city.
The "closed loop" consists of a series of competition venues, training facilities, media centers, Olympic Villages and hotels. It covers three Olympics zones: Beijing, Yanqing and Zhangjiakou, stretching 180 kilometers (110 miles).
The stringent rules mean those on the inside face daily PCR tests, robots serving food, and no chance to explore Beijing's sights -- while those on the outside have no access to the Olympic events happening in their own city.
Technology has also cut down the number of person-to-person interaction inside the loop. At the media center, robots serve food at the cafeteria, while another robot mixes and serves cocktails.
But the system isn't perfect. Many of the robots still require human supervision; a fully masked staffer stood beside the bar, overseeing the robot bartender.
And the transport system within the loop can be cumbersome. Walking is rarely an option, and people are instead required to take dedicated buses or taxis. Staggered bus schedules mean people can face a long wait to get from one point to the other -- even if the destination is just a few blocks away.