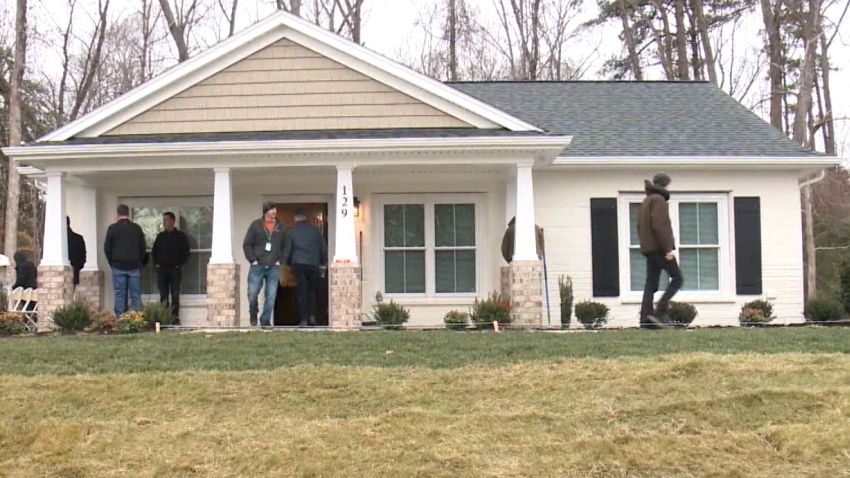 Timelapse video shows construction of 3D-printed home
A Virginia family received the keys to their new 3D-printed home just in time for Christmas. The home is
Habitat for Humanity's first 3D-printed home in the nation
, according to a Habitat news release. The 1,200-square-foot home has three bedrooms, two full baths and was built from concrete.
Stories worth watching
16 videos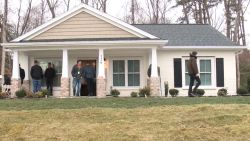 Timelapse video shows construction of 3D-printed home
01:31
Now playing
- Source: WTKR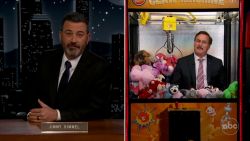 See Jimmy Kimmel interview Mike Lindell from inside a claw machine
01:17
Now playing
- Source: CNN
Is the '100 envelope challenge' a smart money move?
02:44
Now playing
- Source: CNN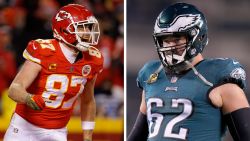 'The son we love more': Late night hosts laugh at Super Bowl competition between brothers
01:05
Now playing
- Source: CNN Business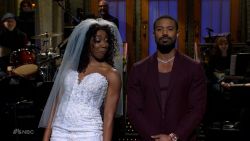 See 'SNL' cast members hit on Michael B. Jordan after they find out he's single
01:21
Now playing
- Source: CNN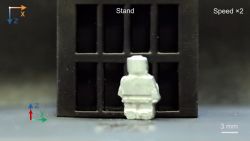 Video: This tiny shape-shifting robot can melt its way out of a cage
01:08
Now playing
- Source: CNN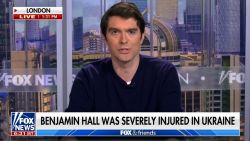 Fox News reporter makes emotional return to air after recovering from Ukraine attack
00:59
Now playing
- Source: CNN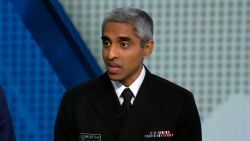 US Surgeon General says 13 is too young to join social media. Hear why
01:28
Now playing
- Source: CNN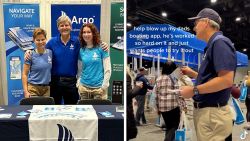 'Make my dad famous': A daughter's quest to showcase her dad's artwork
01:33
Now playing
- Source: CNN Business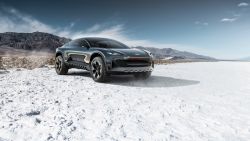 Watch this battery-powered Audi SUV concept turn into a pickup
01:23
Now playing
- Source: CNN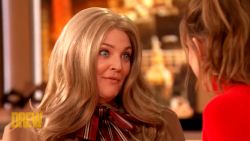 See Drew Barrymore's transformation into killer doll M3GAN
01:07
Now playing
- Source: CNN
Trump is returning to Facebook and Instagram after 2-year ban
02:31
Now playing
- Source: CNN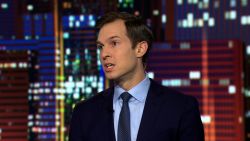 Congressman gives speech written by AI
02:49
Now playing
- Source: CNN
'The system is stressed to the max': United CEO weighs in on industry woes
03:26
Now playing
- Source: CNN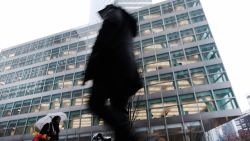 Why Goldman Sachs says a recession isn't coming
02:18
Now playing
- Source: CNN Business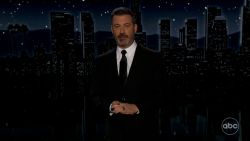 Jimmy Kimmel fears this bet will get him slapped while hosting the Oscars
02:06
Now playing
- Source: CNN