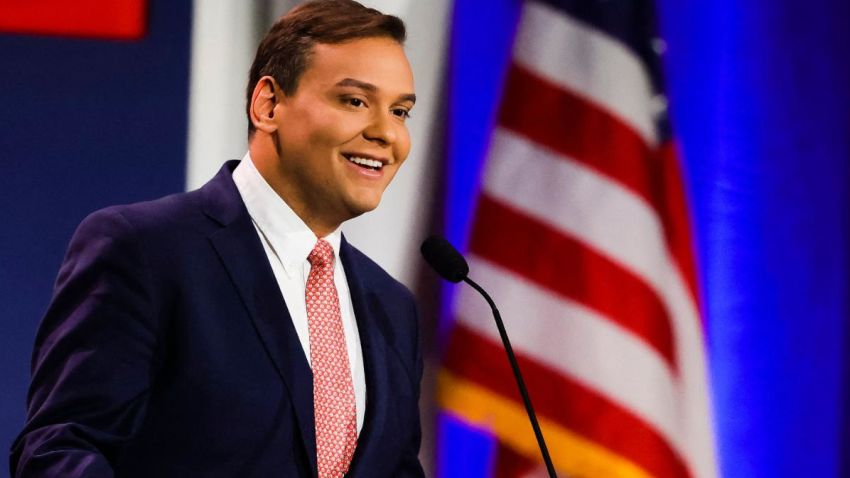 Maggie Haberman says George Santos coverage is a 'death of local media' story. Here's why
House GOP leadership remains silent over Congressman-elect George Santos just one day before the New York Republican is set to be sworn into office.
Scrutiny over Santos' long list of lies
is intensifying as state and federal prosecutors look into his finances. Maggie Haberman and Errol Louis, who has actually interviewed Santos, join CNN This Morning to discuss.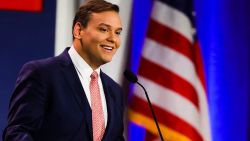 Maggie Haberman says George Santos coverage is a 'death of local media' story. Here's why
01:33
Now playing
- Source: CNN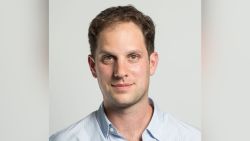 This is what journalist was working on before getting arrested in Russia
03:02
Now playing
- Source: CNN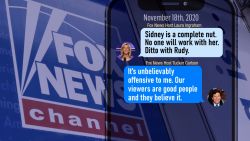 'He could easily destroy us': See Tucker Carlson's private text about Trump
02:35
Now playing
- Source: CNN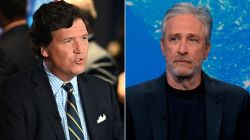 Zakaria asks Jon Stewart about Tucker Carlson 'borrowing from his playbook'
01:42
Now playing
- Source: CNN
Hear from the attorney for a former Fox News producer who is suing the network
04:17
Now playing
- Source: CNN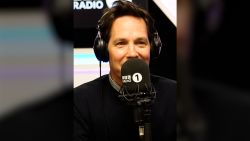 Oscar winner pulls hilarious prank on Paul Rudd during radio show
01:17
Now playing
- Source: CNN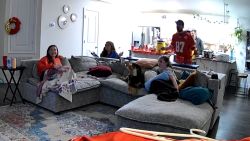 A Super Bowl ad left viewers yelling for their remotes. Here's why
00:57
Now playing
- Source: CNN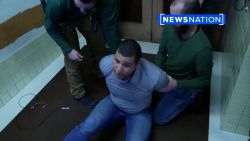 'Just trying to do my job': Reporter arrested at governor's news conference
01:16
Now playing
- Source: CNN Business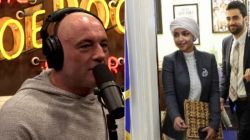 Joe Rogan says Ilhan Omar shouldn't have apologized for statement that drew criticism
02:09
Now playing
- Source: CNN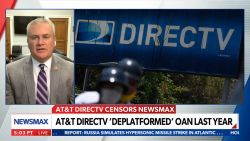 DirectTV's move to drop right-wing channel has Conservatives crying foul
01:36
Now playing
- Source: CNN Business
See the 'big money marketing' of Jesus that's set to air during the Super Bowl
02:15
Now playing
- Source: CNN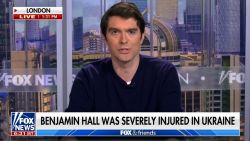 Fox News reporter makes emotional return to air after recovering from Ukraine attack
00:59
Now playing
- Source: CNN
Late night hosts mock James Cameron, Tom Cruise after Oscar nominees revealed
02:06
Now playing
- Source: CNN
Trump is returning to Facebook and Instagram after 2-year ban
02:31
Now playing
- Source: CNN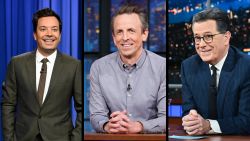 Late night hosts caught making the same joke over latest White House drama
01:56
Now playing
- Source: CNN Business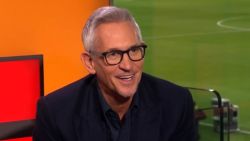 Raunchy prank disrupts BBC broadcast
02:04
Now playing
- Source: CNN