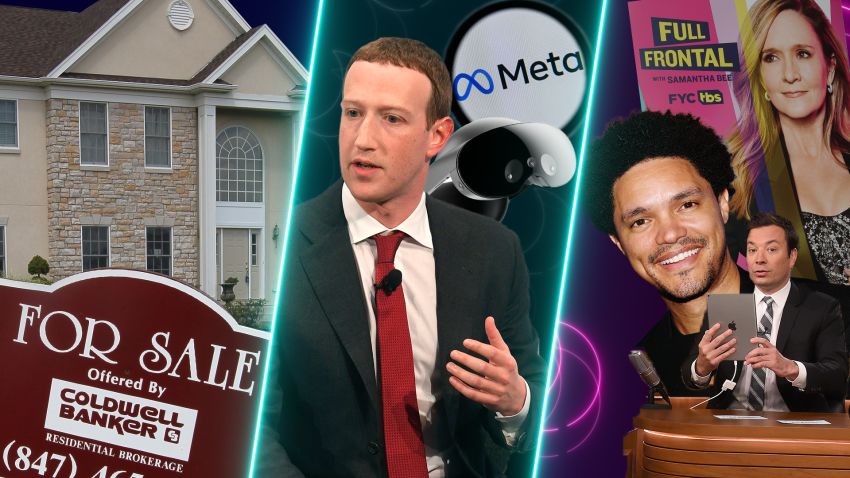 Scary house prices, all's not well in Zuckerberg's Metaverse, and what's going on with late night?
The Financial Times' Rana Foroohar tells "Nightcap's" Jon Sarlin increases in housing costs have become scary. Plus, The New York Times' Ryan Mac explains why there's so much skepticism, confusion and frustration surrounding Mark Zuckerberg's metaverse efforts. And CNN media analyst Bill Carter outlines the future of late night. To get the day's business headlines sent directly to your inbox, sign up for the
Nightcap newsletter.