What is carbon capture?
The idea is simple: capture carbon dioxide and turn it into a useful product or bury it deep underground. Carbon Capture, Utilization and Storage (CCUS) is hailed as one antidote to man-made carbon emissions -- if the technology can work at scale.
02:32
- Source: CNN Business
Global Energy Challenge
15 videos
What is carbon capture?
02:32
Now playing
- Source: CNN Business
Using green hydrogen to fuel pasta production
02:45
Now playing
- Source: CNN Business
Electric vehicles could break through the coronavirus crisis
02:32
Now playing
- Source: CNN Business
Renewable energy growth stalled by coronavirus
02:26
Now playing
- Source: CNN Business
Why oil rich UAE is developing nuclear power
02:35
Now playing
- Source: CNN Business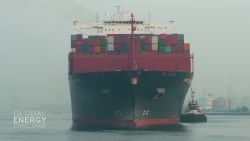 Shipping industry adapts to stricter fuel regulations
02:39
Now playing
- Source: CNN Business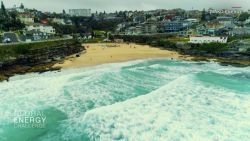 Harnessing Australia's tides for energy
02:46
Now playing
- Source: CNN Business
Japan's untapped geothermal hot springs
02:39
Now playing
- Source: CNN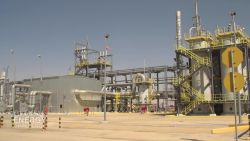 How Saudi Aramco is working toward climate targets
02:56
Now playing
- Source: CNN Business
These tiny islands have been quietly mastering hydrogen power
03:13
Now playing
- Source: CNN Business
A clean energy solution for rural communities
02:46
Now playing
- Source: CNN Business
These logs are made from recycled coffee grounds
00:50
Now playing
- Source: CNN Business
These households are bringing energy awareness home
02:48
Now playing
- Source: CNN Business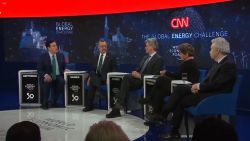 These energy leaders disagree over how to deal with coal
04:41
Now playing
- Source: CNN Business
Turning sunlight into renewable aviation fuel
00:49
Now playing
- Source: CNN Business