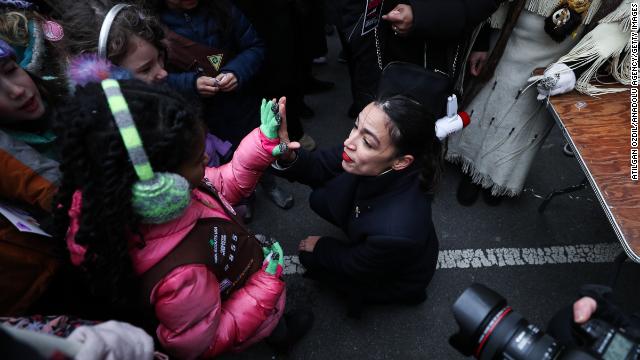 Rep. Alexandria Ocasio-Cortez said the two women's marches in New York City today share the same message. 
"All of these women are coming together in solidarity with each other, to support each other, and to make sure that every single voice is amplified, protected and advanced in the United States of America," she told CNN.
CNN caught up with Ocasio-Cortez while she attended the Women's March Alliance near Central Park. She's scheduled to speak at the "Women's Unity Rally" at Foley Square in lower Manhattan later today.
Ocasio-Cortez speaks with CNN's Jason Carroll: