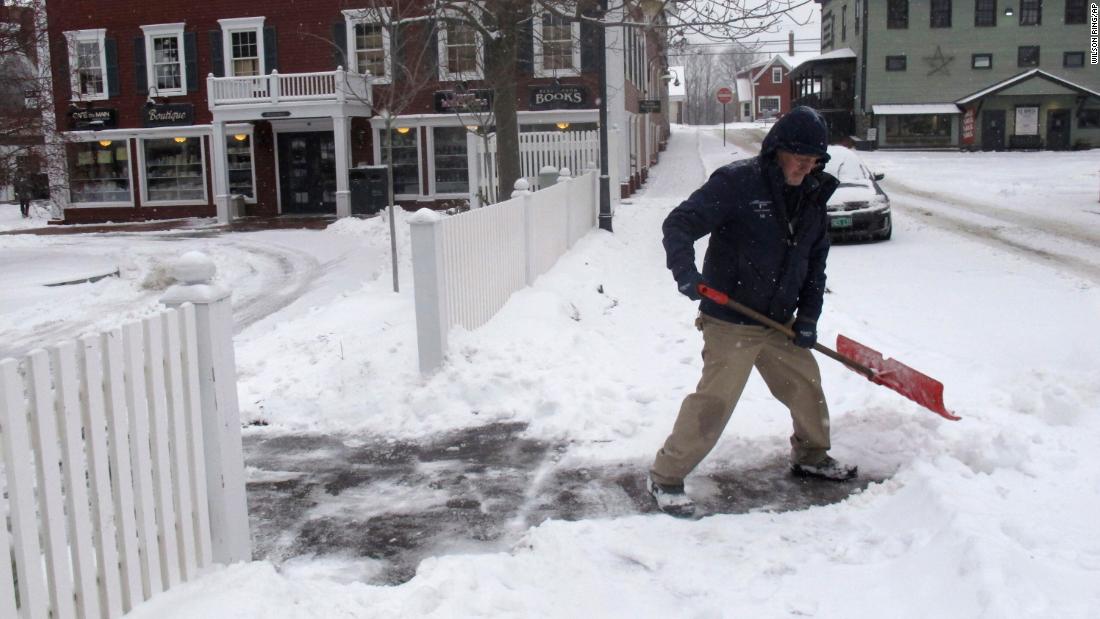 Hundreds of records are expected to fall with temperatures generally 20 to 40 degrees below normal, as a blast of Arctic air sweeps across two-thirds of the United States.
"(It's) a quick-hitting, but very, very cold blast," CNN meteorologist Chad Myers said.
Here's what we know about the cold blast:
Freeze watches issued: Parts of the Deep South are under freeze watches, warnings or advisories, including South Texas and the Florida Panhandle.
Travel could be tricky: An American Eagle flight slid off the runway Monday at Chicago O'Hare International Airport. By 7:25 p.m. ET Tuesday, more than 4,800 US flights had been delayed, according to FlightAware.com.
Snow blankets parts of the US: Snow has fallen over the past day from the Midwest into the Northeast, with more on the way. Even Gatlinburg in eastern Tennessee received at least 1 inch of snow by early Tuesday. In the Northeast, cities including New York, Philadelphia and Washington started out with rain but could end the day with snow.