7 killed in West Texas shooting
7:22 p.m. ET, September 1, 2019
Odessa shooter's neighbor says he threatened her with a rifle
A neighbor of the west Texas shooter says the 36-year-old came up to her house last month with a big rifle and yelled at her for leaving trash in a nearby dumpster.
Veronica Alonzo also described how her neighbor would frequently shoot out of a structure on top of his house at night into his yard, often going to retrieve dead animals afterwards.
Investigators at the gunman's home Sunday were seen placing dozens of small red flags in locations outside his property, around locations that Alonzo indicated he would shoot at.
Alonzo said she called police after the incident last month, but that they had never responded because the location of the property does not show up on GPS and is difficult to find.
Alonzo said that the shooter's home had no running water or electricity. She said she saw him sitting in his gold Toyota Camry with the heat on when the weather was cold.
7:14 p.m. ET, September 1, 2019
Witness says cars were 'sitting ducks' at busy intersection where shooting took place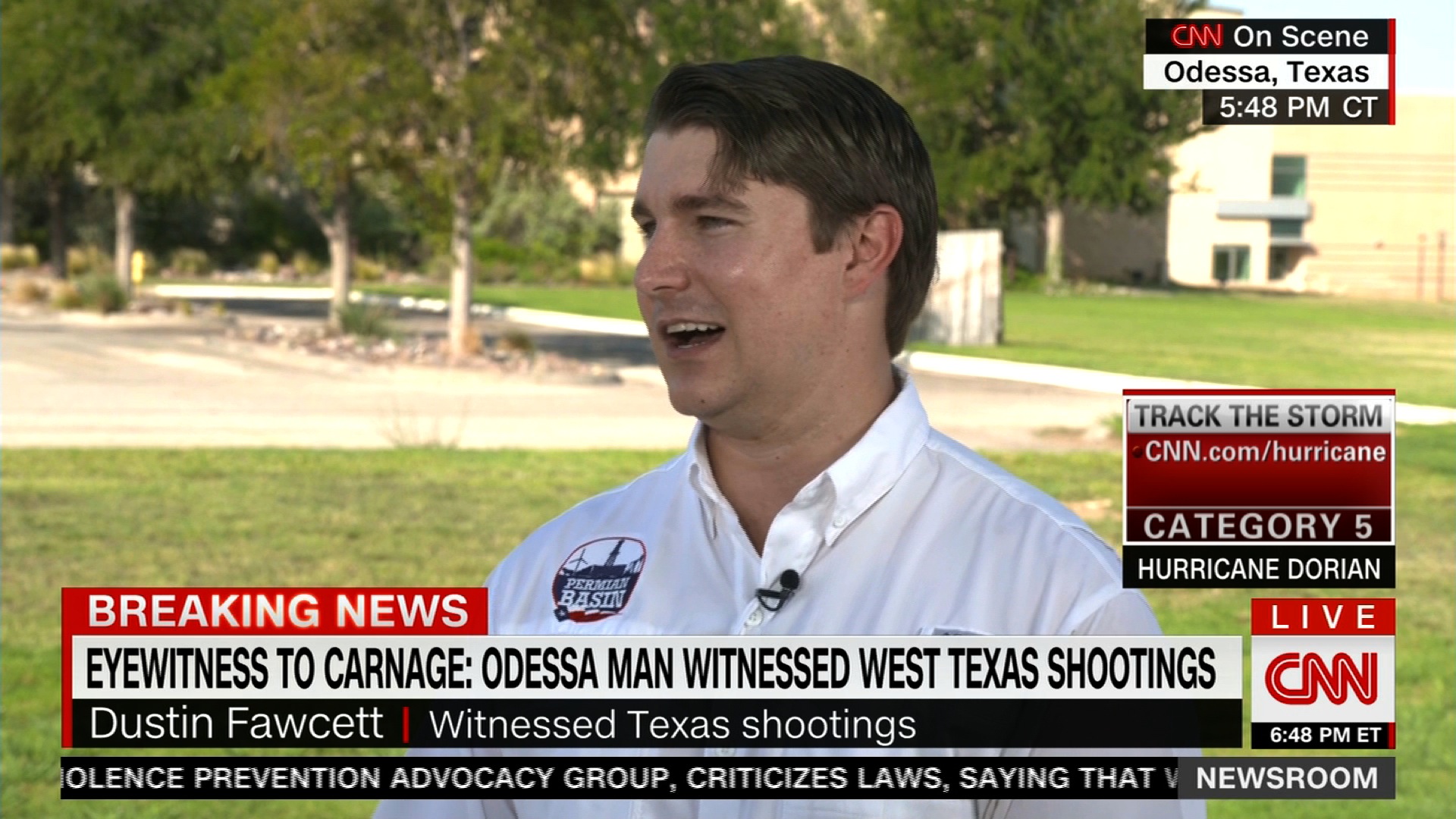 Dustin Fawcett told CNN he was with his 3-week-old daughter at Starbucks on Saturday, about 40-50 yards away from 42nd Street, when chaos erupted.
"We were in the parking lot and out of nowhere we begin to hear loud noises," he told CNN's Brooke Baldwin on Sunday.
Fawcett said his first thought was that the sound was a truck backfiring.
"But it was repetitive and very loud," he said.
He said 42nd Street is the town's busiest intersection. The light was red before the shooting so cars were waiting there.
"Sitting ducks," Fawcett said.
He then saw all the cars speed in different directions to get out of the way of gunfire.
Fawcett saw one of the vehicles' windows were shattered.
"That was the first confirmation that this was a shooting," he said.
Fawcett said he saw the mother getting out of the car with baby Anderson, the 17-month-old wounded in the shooting.
"It was surreal seeing the blood coming from her mouth and hands," he said.
6:12 p.m. ET, September 1, 2019
Authorities engineered a crash with the West Texas shooter, bringing him to a standstill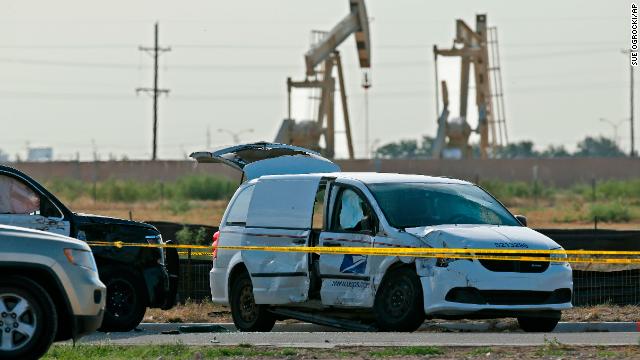 With an active shooter on the move and an ever-expanding crime scene where police at times lost track of the gunman who had switched vehicles, authorities were able to stop the gunman's shooting spree by engineering a crash outside the Cinergy movie theater, according to Midland County District Attorney Laura Nodolf.
Police slammed a vehicle into the hijacked mail van the gunman was driving. The van was sent spinning into a group of cars and was then encircled by authorities in the parking lot, according to bystander video and Nodolf.
"Law enforcement at that point in time had collectively taken efforts to surround him, and he was not going to go anywhere, and he was not going to hurt anybody else," Nodolf said in an interview.
"That is the definition of heroism, when you have people you know are walking into the fire and could be hit, and they were."
Odessa and Midland police, as well as officers from the University of Texas Permian Basin, exchanged gunfire with the gunman, and were able to take him into custody after wounding him in the parking lot, Nodolf said.
5:45 p.m. ET, September 1, 2019
Authorities release photos of West Texas shooter Seth Ator
A law enforcement source with direct knowledge of the investigation gave CNN these images of the West Texas shooter, Seth Ator. 
The source adds, "These two pictures are old. He looks different now."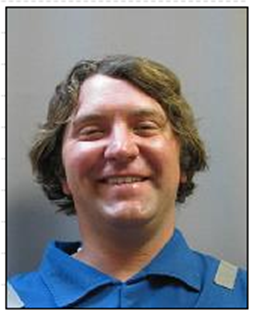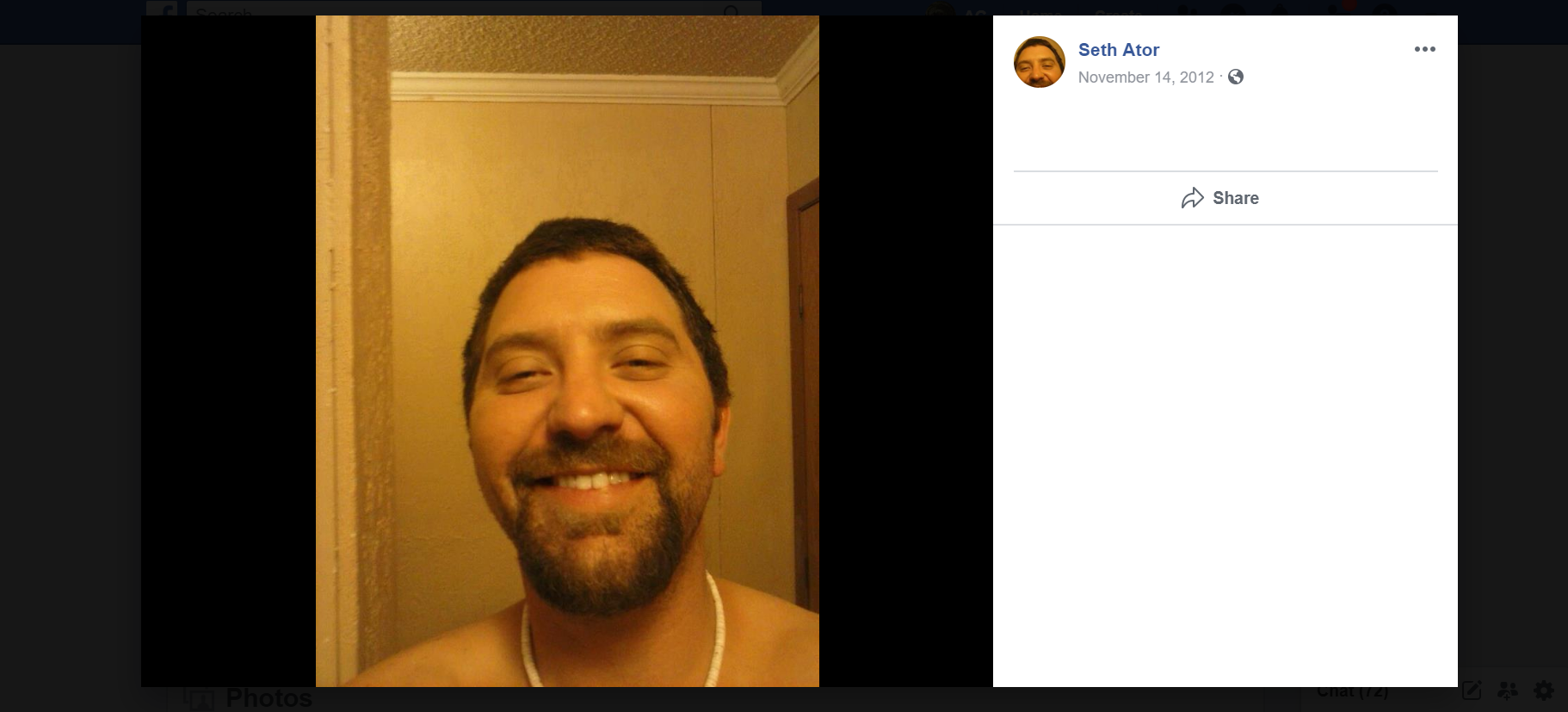 4:59 p.m. ET, September 1, 2019
Local TV station had to evacuate live on air during the shooting Saturday
CNN affiliate KOSA-TV anchors were live on air at their studio in Music City Mall on Saturday when anchor Matthew Alvarez saw people running frantically.
The mall was being evacuated because of the shooting.
"There's something going on over there," Alvarez said on air to fellow anchor Jay Hendricks. "Jay we probably need to go. Jay we probably need to get off the air. Let's go," 
"We're going to leave the set," Hendricks told viewers. "We're going to step away just for a minute. We don't know what's going on. People running through the mall, so we need to see what this is." 
Alvarez told CNN on Sunday his mother was also in the studio with him.
"She was terrified," Alvarez said.
4:41 p.m. ET, September 1, 2019
Injured 17-month-old girl's family issues statement to CNN
Anderson Davis, the 17-month-old girl injured in the West Texas shooting, will be undergoing surgery Monday, according to her mother.
Anderson's mother says she has shrapnel in her chest, her front teeth have been knocked out and she has hole through her bottom lip and tongue.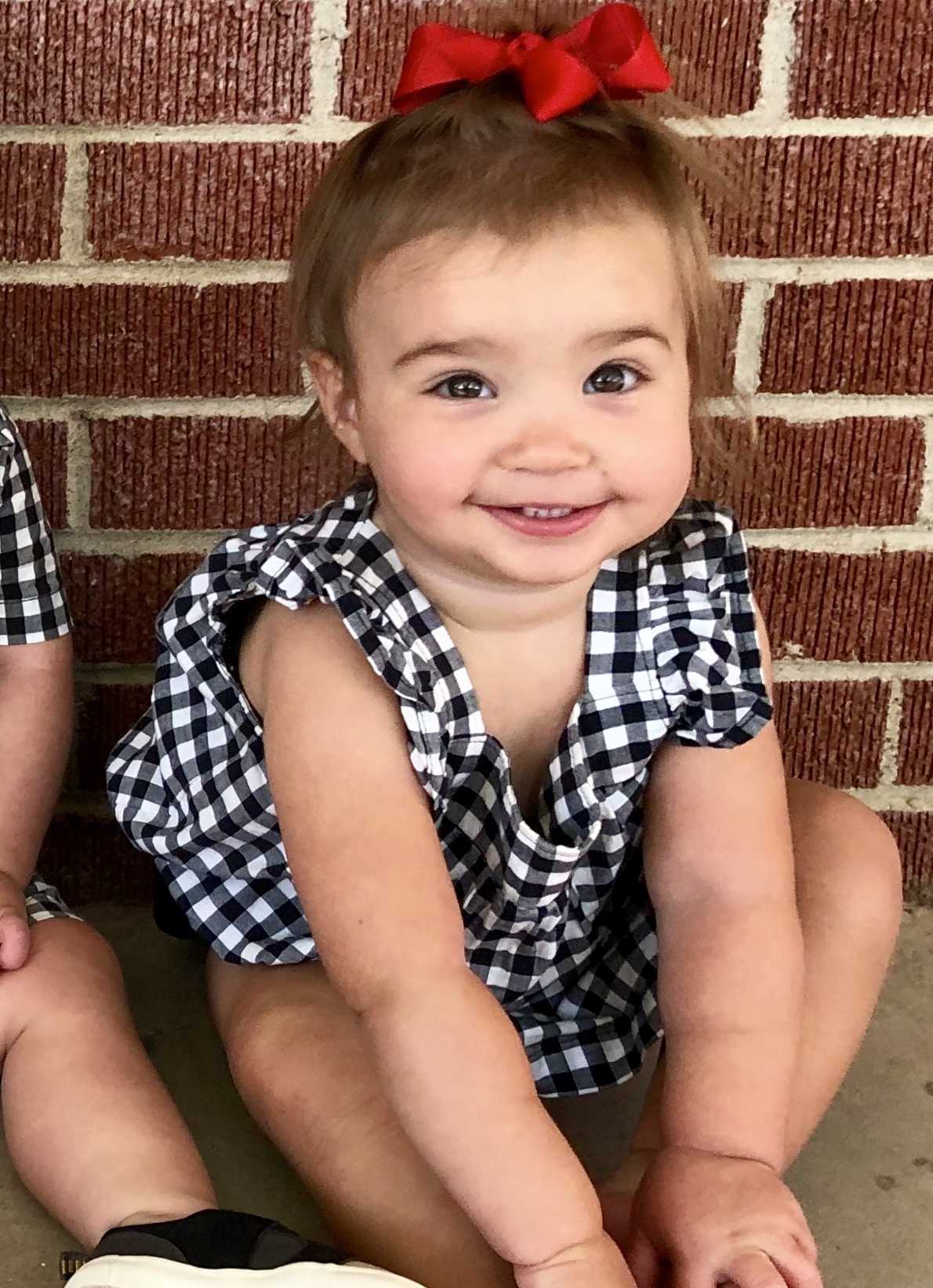 Anderson's family issued a statement to CNN:
"Words cannot express the emotions we are experiencing after living through the tragic events that unfolded in our home town yesterday afternoon. Our hearts are extremely heavy today. Many good, innocent, people lost their lives and were injured yesterday. Please keep all individuals, family, and friends affected by this tragedy in your thoughts and prayers in the days, months, and years to come. Unfortunately, we cannot take back the tragic events that took place yesterday but now is the time to stand together as Texans, Americans, and most importantly as God's people as we grieve and overcome this tragedy.
"The amount of love and support we have received from family, friends, and complete strangers is overwhelming. We are forever grateful for all of your thoughts, prayers, support, and donations. We ask for your continued prayers through this time of healing.
By the grace of God, Anderson is expected to make a full recovery.
"All of the first responders, staff and physicians at MCHS, AeroCare, and the staff and physicians at UMC In Lubbock were and have been absolutely amazing. Each healthcare professional that has helped heal our daughter has treated her as their own and as parents we couldn't have asked for anything more.
"Although there is so much to grieve today, there is so much to be thankful for. From the bottom of our hearts, thank you: strangers who offered to help us on the street, first responders (on duty and off duty), staff and physicians at MCHS, AeroCare Pilot/Nurse/Paramedic, staff and physicians at UMC in Lubbock, friends, family, and all else who we have not mentioned. The terror that flooded the streets of West Texas would not have been stopped without the effort each and every one of you put forth. Thank You!
"We praise God for walking beside us during this time and our prayers go out to all of the families that are walking this same walk. We hurt so badly for the families whose loved ones didn't survive this tragedy. We are thankful for our beautiful baby girl and look forward to reuniting her at home with her twin brother soon.
Kelby and Garret Davis"
4:22 p.m. ET, September 1, 2019
USPS identifies letter carrier killed
Letter carrier Mary Granados, 29, with the United States Postal Service was killed in the shootings in Odessa on Saturday, according to USPS Inspection Service spokeswoman Silvia Torres. 
The suspected shooter hijacked a postal truck during the shooting rampage Saturday.
Granados' sister, Rosie, told CNN she was on the phone with her sister when she heard her scream.
"It was very painful. I just wanted to help her and I couldn't. I thought she had got bitten by a dog or something. I tried calling her name and she wouldn't answer," she said.
4:00 p.m. ET, September 1, 2019
Gov. Greg Abbott visits victims, hospital officials say
The Medical Center Health System said in a Facebook post that Gov. Greg Abbott and other state politicians visited victims at the hospital Sunday.
"Our community needs support from everyone during this difficult time," the post read.
3:43 p.m. ET, September 1, 2019
Shooter identified in West Texas shootings
Seth Ator has been identified as the shooter involved in Saturday's West Texas shootings, according to multiple federal and local law enforcement officials.
During a news conference Sunday, Odessa Police Chief Michael Gerke refused to name the shooter.
"I'm not going to give him any notoriety for what he did," Gerke said.
Ator, 36, was arrested in 2001 for criminal trespassing and evading arrest, both misdemeanors, according to public records. Adjudication was deferred, though the details of the case are not immediately available. 
Ator's record also includes a 2018 traffic citation for a federal motor carrier safety violation, according to Ector County court records. 
A LinkedIn account under Ator's name said he was a truck driver. A Facebook page under his name contained only one publicly visible photo of the shooter posted in 2012, and the account has since been removed. 
The FBI executed a search warrant Sunday at a rural property in West Odessa believed to be connected to the alleged shooter, according to a law enforcement official. 
FBI Special Agent in Charge Christopher Combs said at an earlier news conference Sunday that investigators were conducting "searches at this exact moment in time to make sure that there is nobody else (is) even possibly connected to this."
Combs affirmed the assessment by local police that authorities believe the shooter acted alone Saturday.