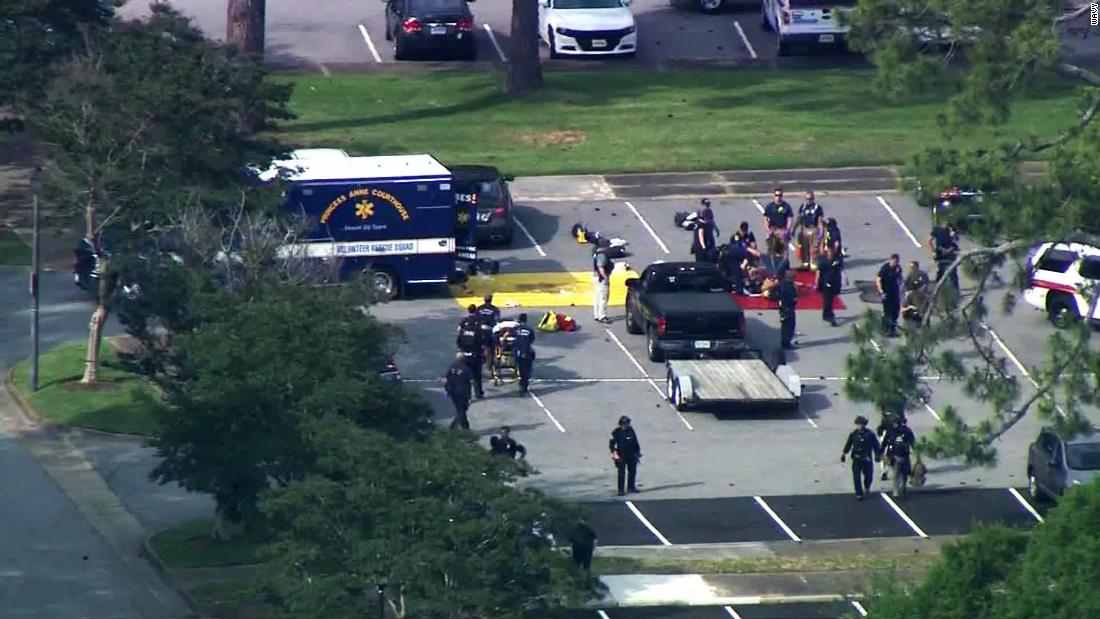 At least 12 people were killed Friday after a gunman opened fire at a municipal building in Virginia Beach. The attack was the deadliest mass shooting in the US since November.
Police held a news conference Saturday morning to give updates on the investigation and to identify the victims.
"Today we all grieve," Dave Hansen, the city manager for Virginia Beach, said.
Here's everything we know about the shooting:
The victims: 11 of the 12 victims were employees of the city. They were: Laquita Brown, Tara Gallagher, Mary Louise Gayle, Alexander Mikhail Gusev, Katherine A. Nixon, Richard H. Nettleton, Christopher Kelly Rapp, Ryan Keith Cox, Joshua A Hardy, Michelle "Missy" Langer and Robert "Bobby" Williams. The 12th victim, Herbert "Bert" Snelling, was a contractor.
The shooter: Police identified the gunman as DeWayne Craddock, who had been employed with the city of Virginia Beach for the past 15 years as an engineer. He died after a gunfight with police.
The motive: Authorities said it's too early to determine a motive: "Right now, we have a lot of questions. The whys, they will come later. Right now, we have more questions than we have answers," Virginia Beach police Chief James Cervera said.