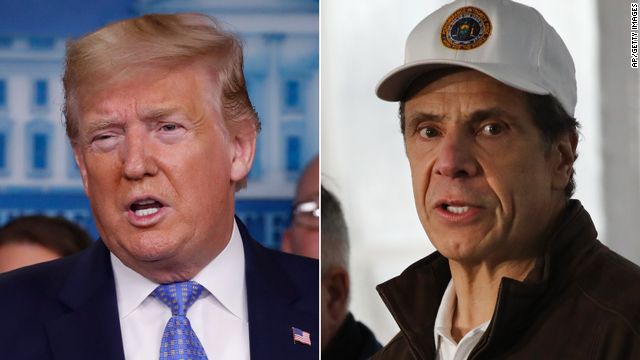 New York Gov. Andrew Cuomo said he had a "productive" meeting with President Trump at the White House today.
"The meeting went well and I think it was productive. The big issue was testing as everybody knows that's going to be the next step as we go forward. And how do we separate the responsibilities and the tasks on testing vis-a-vis a state and the federal government and the acknowledgement that we will need to work together on this. It has to be a real partnership. And I think we had a very good conversation," he said via phone on MSNBC.
The state should regulate labs, follow up on tracing and determine where tests are taken, he said, but the federal government's role is to "make the supply chain work for manufacturers."
He said it is their goal to double testing in New York state from 20,000 to 40,000 per day.
The two leaders also spoke about the need for state government funding. Cuomo went on to say that Trump seemed "very open and understanding of that" and said he would be open to that in the next round of legislation.