Hurricane Michael's aftermath
11:19 a.m. ET, October 11, 2018
Mexico Beach "is gone" after taking Michael's direct hit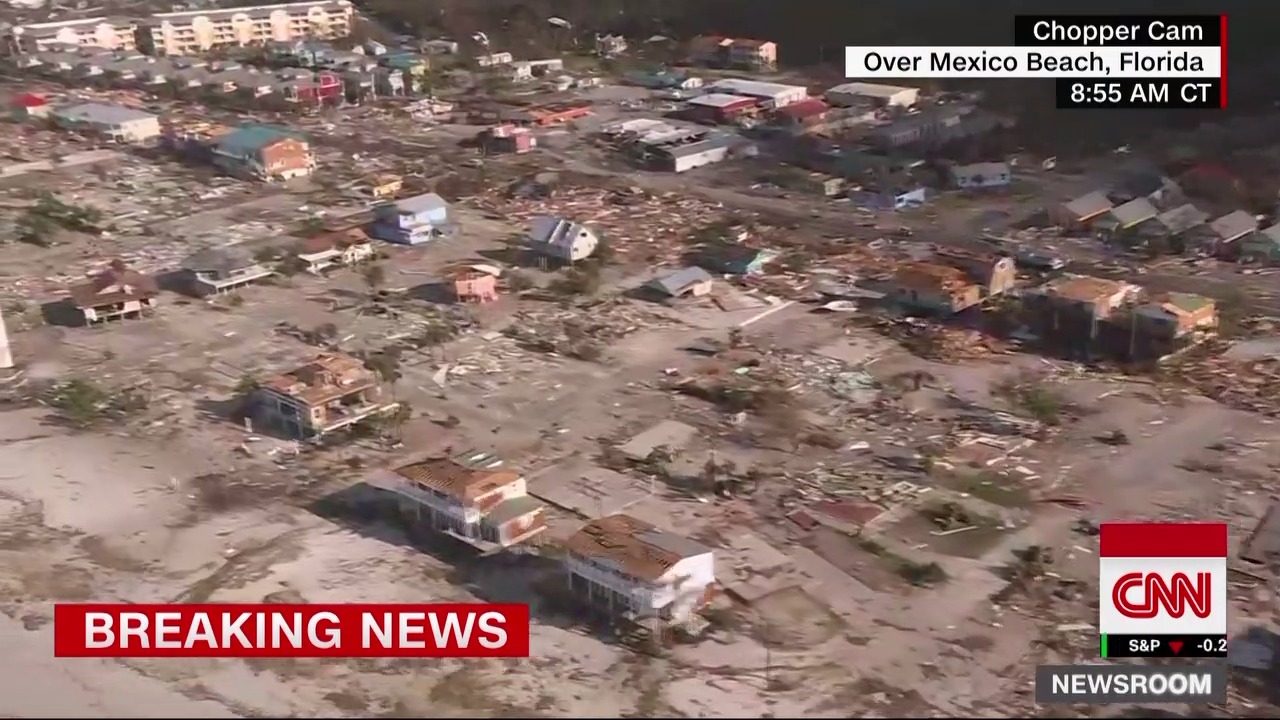 CNN's Brooke Baldwin is flying over Mexico Beach, Florida, which took a direct hit from Hurricane Michael.
"It's gone. It's gone," Baldwin said, reacting to the damage.
"It's obliterated and it's awful. It's awful to look at," she said, noting the damage is as far as the eye can see.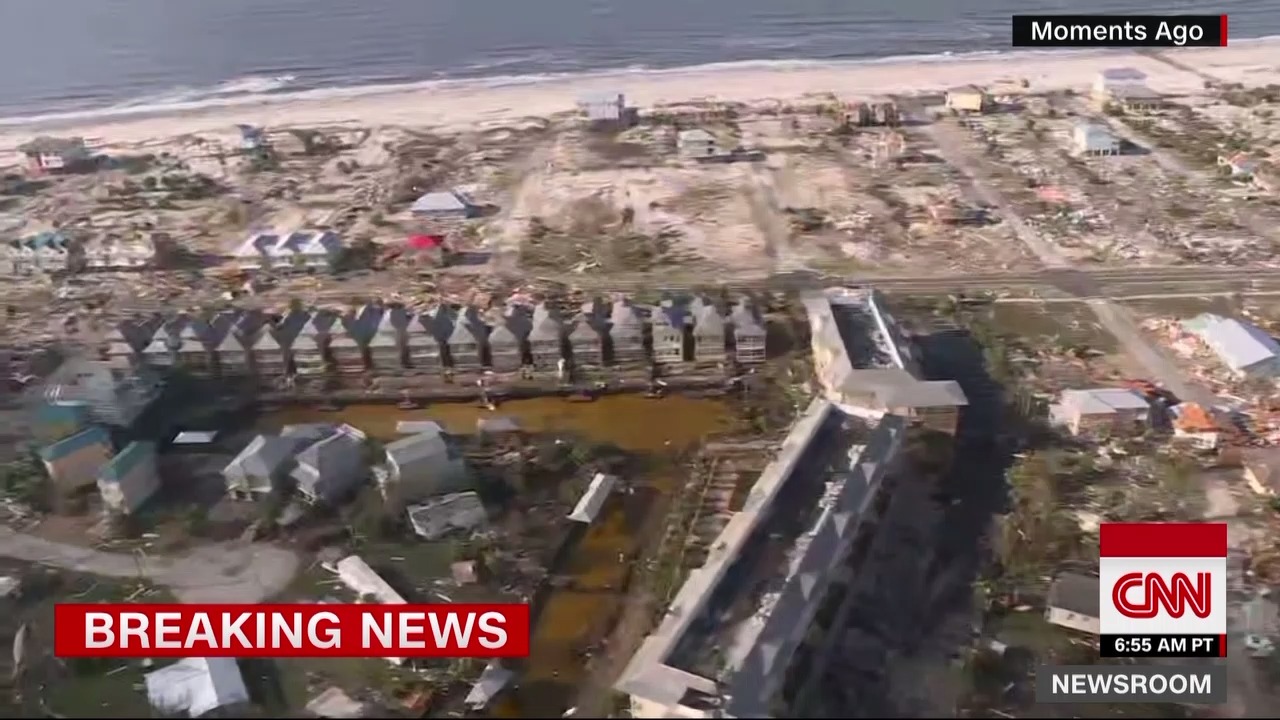 Speaking at a briefing this morning, Federal officials said it is too early to tell if enough people followed evacuation instructions. "Mexico Beach took the brunt," FEMA Administrator Brock Long said. "That's probably ground zero." 
Today, federal officials are focused on rescues and assessing the needs for clearing roads. "Today is a big day for us when it comes to helping people," Long said.  
However, "Power is not going to be on for a while," Long said.  
Watch the flyover:
9:16 a.m. ET, October 11, 2018
Here's where things stand the morning after
Hurricane Michael made landfall Wednesday afternoon in Mexico Beach, Florida as a Category 4 storm at 155 mph, causing widespread flooding and destruction. It has since been downgraded to a tropical storm.
What we're watching today: Federal and state officials are expected to provide a series of updates throughout the morning as first responders and those returning to their homes begin to sort through the damage.
"Now our job is to search for everybody, rescue everybody, get everybody the resources they need and we'll recover. We are a very resilient state." - Florida Gov. Rick Scott
So, where's Michael: Michael is now a Tropical Storm with winds of 70 mph. The center continues to move through central Georgia, and is located 30 miles from Macon. Dangerous winds and heavy rain continue as the storm progresses towards the northeast.
Two lives lost: A man died after a tree feel on a home near Greensboro, Florida, Wednesday night, and a child died in Seminole County, Georgia when a free-standing metal carport was lifted into the air by the wind and crashed into her trailer.
Widespread power outages: There are more than 350,000 reported power outages between some of the largest electricity providers in South Carolina and Georgia. Some 250,000 outages are reported between Gulf Power, City of Tallahassee and Duke Energy in Florida. The actual numbers are expected to rise.
8:40 a.m. ET, October 11, 2018
Trees are down all over Albany, Georgia
It's 100 miles inland, but the devastation in Albany Georgia is devastating.
"It looks bad, it's horrible," mayor Dorothy Hubbard told CNN's Scott McClean. "On my way here, I was not able to get out of subdivisions. I had to turn around because of wires being in the streets."
Hubbard says there's fallen trees on houses and cars across town.
The Mayor says there are no injuries or deaths that she is aware of at this time.
8:29 a.m. ET, October 11, 2018
The extent of devastation is Apalachicola is still unknown
Officials are still assessing the damage in Apalachicola, Florida; they still don't know how bad it is.
"I've been through them before but not like this," Apalachicola Police officer Ginger Creamer told CNN. "In my lifetime we've never had a [category] four come at us."
Several roads remain closed, including Highway 98 towards Eastpoint and Tallahassee.
Creamer said although "quite a few people evacuated," 10 or 11 people rode out the storm in the shelter set up at the police and fire station.
Police have conducted some welfare checks, including on people that require oxygen.
"With electricity being out they needed manual pumps," Creamer said. "So, we would go out and help them set up the manual pumps."
There have been no reported fatalities and no rescues that Creamer knows of. 
8:22 a.m. ET, October 11, 2018
Governor: Stay off the roads
Tropical storm Michael has moved out of Florida, but it's still unsafe to be out and about.
Florida Governor Rick Scott is asking residents to keep off the roads so authorities and utility crews can continue their work.
8:17 a.m. ET, October 11, 2018
Where is Michael this morning?
Michael continues to move quickly through the Southeast and has weakened to a tropical storm.
The storm will move through the Carolinas today, bringing tropical storm force winds and heavy rain to the region hardest hit by Hurricane Florence.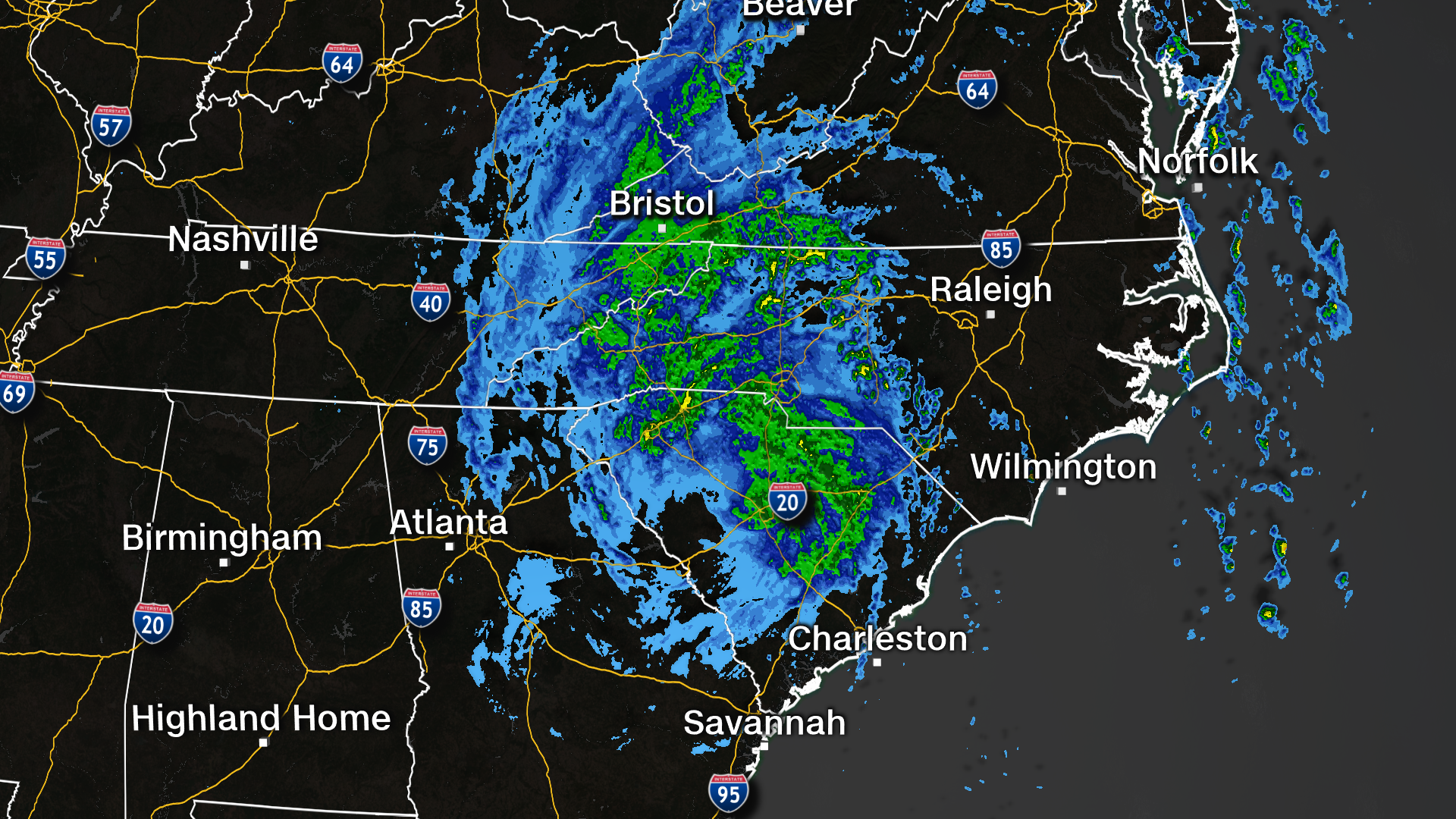 The storm will likely remain a tropical storm as it moves back into the Atlantic later today or early Friday morning.
Dangers continue
Flash flooding and power outages are the main concern through today
Rainfall totals of 4-8" could impact portions of North Carolina and Virginia
A few isolated tornadoes are possible in the eastern Carolinas
8:15 a.m. ET, October 11, 2018
Panama City Mayor: "We Are Doing as Good as Expected"
Panama City Mayor Mike Thomas spoke with CNN's John Berman and tells him that the city suffered damage but not anywhere near what they were expecting.
Recently built buildings in the city are up to hurricane code and "the new codes have made a lot of difference."
Mayor Thomas says the city's police, fire department and sheriff's department are all experiencing phone service problems.