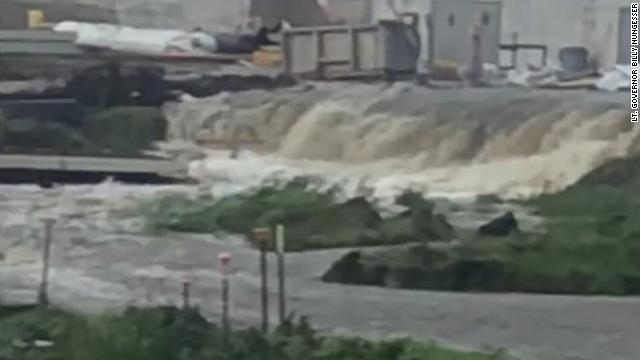 One of two levees in Plaquemines Parish is now overtopping after not being reinforced after Hurricane Katrina.
Fifteen spots along the levee at Myrtle Grove have overtopped and "the water is coming over the levee pretty good," Louisiana Lt. Gov. Billy Nungesser tells CNN.
He said the levee can withstand a few hours of overtopping before they breach, but if the levee fails, waters could flood a good portion of Plaquemines Parish, including Ironton.
This levee is one of two levees that haven't been updated with the money they got from Katrina, Nungesser said.
The parish is currently working on rounding up about 300 to 500 cattle in airboats before overtopped water makes it impossible to get them to safety.
An emergency contractor has been notified to mobilize equipment and materials to assist in flood fighting and repair any damages that result from the overtopping in the Myrtle Grove and Pointe Celeste areas, according to the city's official website.
Watch for more: