Barry makes landfall in Louisiana
4:50 a.m. ET, July 13, 2019
Tornadoes are possible as Barry approaches New Orleans
The New Orleans Office of Homeland Security & Emergency Preparedness warned on Twitter that tornadoes could occur as Tropical Storm Barry moves into the New Orleans area.
People in the area should follow any warnings and seek shelter, the agency said.
4:48 a.m. ET, July 13, 2019
Mississippi declares state of emergency
Mississippi Governor Phil Bryant declared a state of emergency Friday afternoon as Tropical Storm Barry neared the Gulf Coast. By doing so, he approved the use of state resources for response to and recovery from the storm.
Both a tropical storm watch and a storm surge warning are already in place for the Gulf Coast. According to the National Weather Service, the biggest threats facing the Southwest and parts of central Mississippi are heavy rain, river flooding and flash flooding. Some areas could see over 15 inches of rain.
People who live in low-lying areas should make an evacuation plan, the National Weather Service said.
4:32 a.m. ET, July 13, 2019
Coast Guard prepares for Barry to make landfall
The Coast Guard is making preparations along the Gulf Coast for Tropical Storm Barry to arrive on land.
Coast Guard aircraft are ready for action at stations in Houston, New Orleans and Mobile, Alabama, while three Shallow Water Response teams have been deployed in both Covington and Shreveport, Louisiana.
Crews from the Coast Guard's Tactical Law Enforcement and Marine Safety and Security teams have set up in Mobile, while more personnel have prepared in Slidell, Louisiana.
Also in Slidell, a Coast Guard Family Support Team has been set up to provide lodging and other support to evacuated dependents.
4:28 a.m. ET, July 13, 2019
Here's what we know about Tropical Storm Barry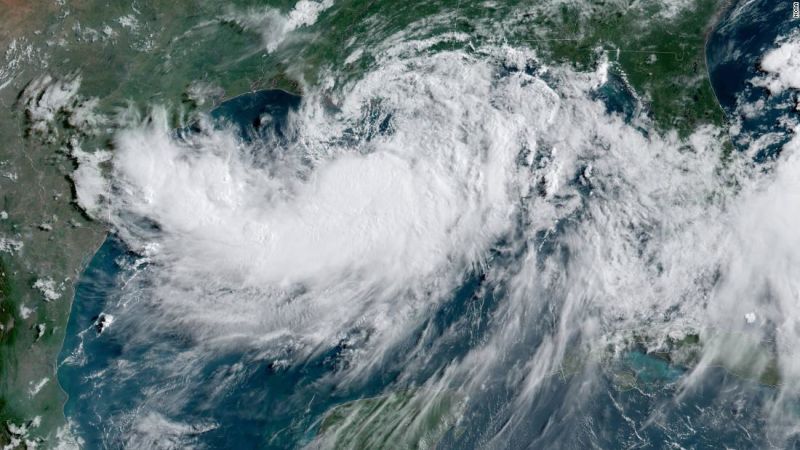 Tropical Storm Barry is just off the Gulf Coast and gaining power. Here's what you need to know:
How strong is the storm? Barry was churning Friday in the Gulf of Mexico, with maximum sustained winds of 65 mph, according to the National Hurricane Center's advisory at 5 p.m. ET. Barry is expected to grow into a hurricane by the time it makes landfall, the hurricane center said. It will likely be a Category 1 storm.
When and where will it make landfall? Landfall is expected between late Saturday morning and midday, somewhere along Louisiana's central coast. The worst conditions for south Louisiana and New Orleans, where tornadoes are possible, will kick in Saturday and last into Sunday. Barry will then move inland to the Lower Mississippi Valley, when it should begin to weaken, the hurricane center said.
What are the risks? While wind is a huge threat in tropical systems, the dangers here are posed by heavy rainfall, storm surge and flooding, authorities have emphasized.