11:07 a.m. ET, July 12, 2019
Tropical Storm Barry nears hurricane strength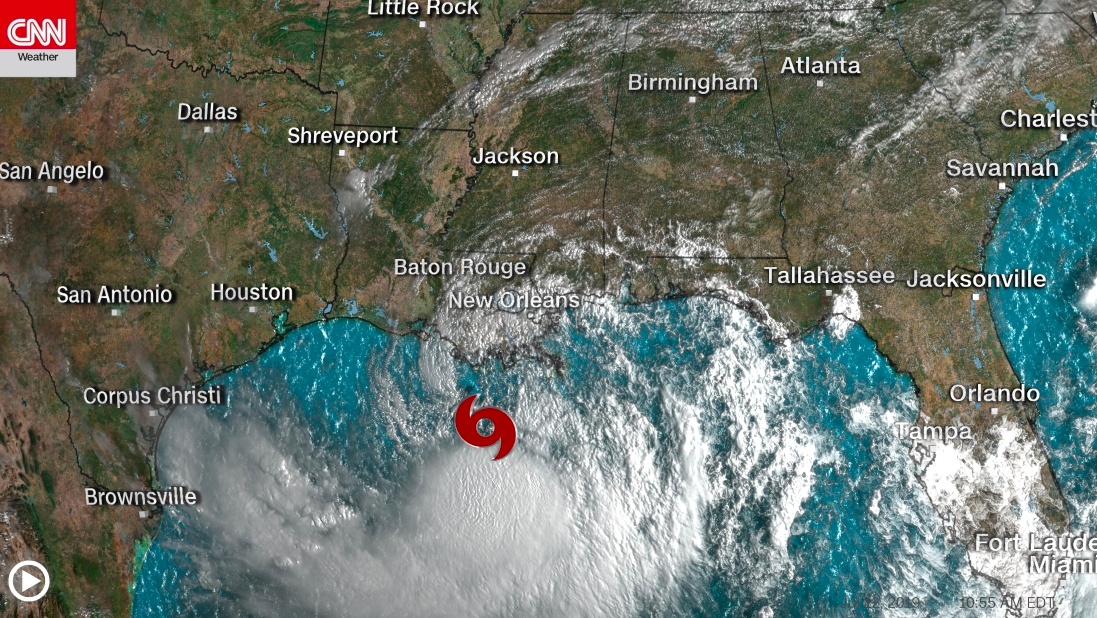 Tropical Storm Barry is now producing 65 mph winds –– that's less than 10 mph away from hurricane strength.
The National Hurricane Center classifies a Category 1 hurricane as having 74 mph sustained winds. At that strength, winds could damage roofs, shingles, siding and gutters as well as snap or topple trees. There is also a threat of damage to power lines and power outages.
But remember: Officials in Louisiana are most concerned about the heavy rain the storm will bring. The state is bracing for storm surges and major floods especially along the Mississippi river.
10:46 a.m. ET, July 12, 2019
New Orleans resident worried about the storm: "Katrina left a lot of trauma behind"
One woman who lives in New Orleans said the possibility of another disaster is traumatic and stressful for people who lived through Hurricane Katrina.
Tanya Gulliver-Garcia, who lives in New Orleans' Broadmoor neighborhood, told CNN:
"My biggest concern though is for my friends and neighbors, especially those who lived through Katrina. This storm is stressing them out. Trauma stays in your body and Katrina left a lot of trauma behind. I'm also concerned for those who don't have the means to evacuate. Their choices were and are much more limited than mine. I have a network of folks across the country who would take me in at a moment's notice and the ability to get there. Many people in this community don't have that luxury," she said.
She said she felt like the mayor was in a tough spot.
"Evacuations take several days to work well and there really wasn't that much time. That was an issue during Katrina when Mayor Nagin declared the evacuation too late and chaos and crowded conditions on roads ensued," Gulliver-Garcia said.
But, she continued saying the mayor wasn't above the impact of flooding.
"She lives only a few blocks from me in Broadmoor. We're one of the lowest areas of the city," Gulliver-Garcia said.
How she is prepping:
Gulliver-Garcia said she is planning on taking what she calls a "hurrication." She previously planned a to New York City, with flights scheduled to leave Friday night. But, she said she still is preparing for uncertainty and stocked up on food, gas and water in case her vacation falls through.
"My concerns are getting out for the vacation and then what I'll be coming home to," she said. "I'm going to move some valuable papers and all my prescriptions to a friend's third floor apartment in Metairie. I'm taking 12 days of prescriptions with me personally for a five day trip in case coming home is an issue. I'm moving my car to the same friend's apartment complex since it's much higher ground."
10:32 a.m. ET, July 12, 2019
At least 3,000 National Guard members sent to Louisiana
The governor of Louisiana said there are 3,000 National Guard members and 300 buses across the state in preparation for Tropical Storm Barry.
Governor John Bel Edwards told CNN Friday morning President Donald Trump declared a state of emergency for the state, giving them access to more resources.
"Heed the warnings," Edwards said, pointing out that fatalities often happen when motorists try to drive through floodwater.
"It's deeper than they believe it to be, and also there's current that sometimes is imperceptible," he said. "We need individuals to not drive through standing water."
Watch the full interview:
12:33 p.m. ET, July 12, 2019
Flood gates, sandbags and window boards: How Louisiana is bracing for Barry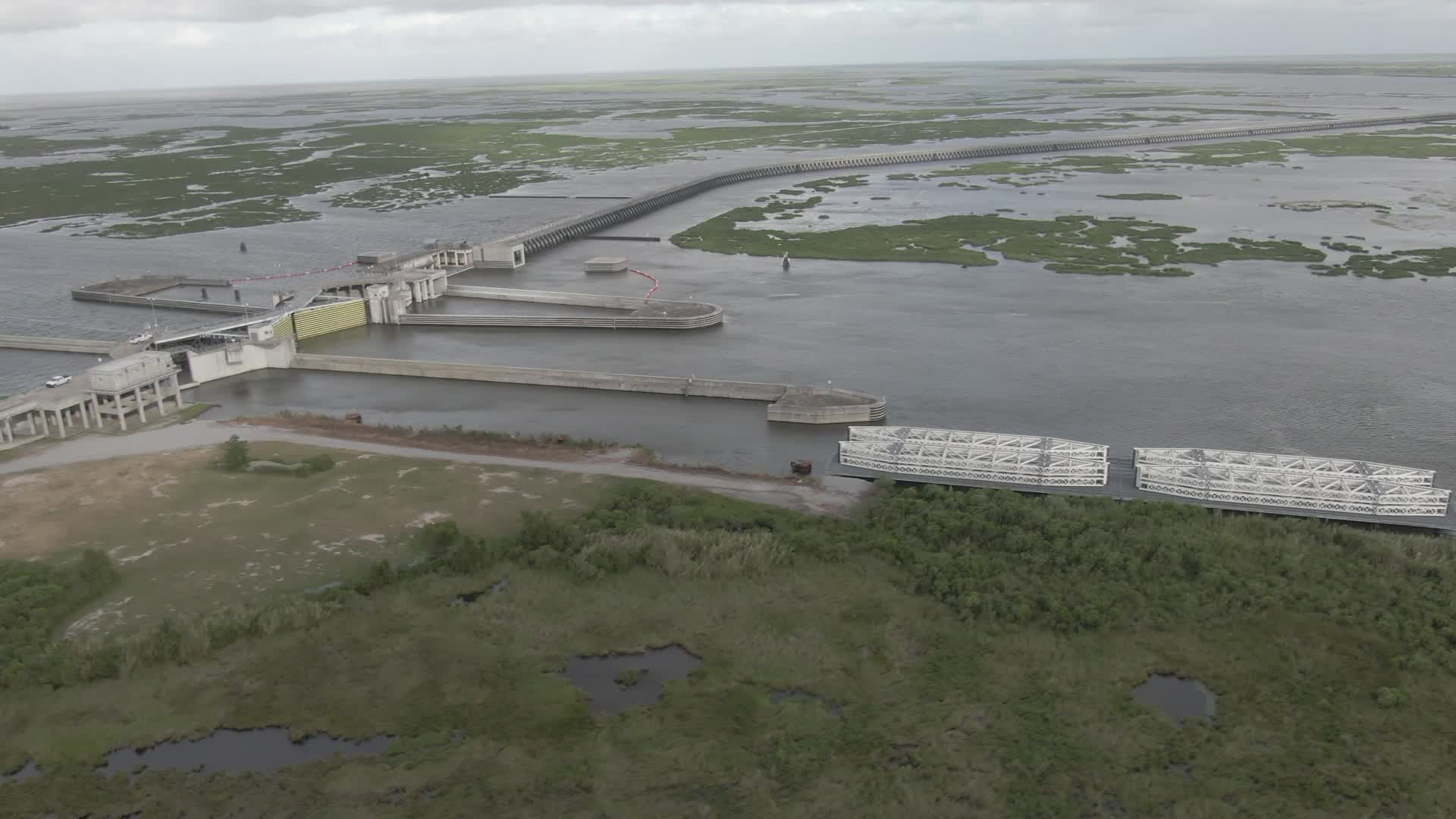 New Orleans is getting ready for the rain and flooding forecasted to come with Tropical Storm Barry this weekend.
The city closed the flood gate at 1489 Intracostal Drive Thursday night.
Residents are also taking measures to try to minimize damage from flood waters by boarding up store fronts and setting up storm barriers.
The mayor of New Orleans, LaToya Cantrell, did not issue evacuations. Instead, she told residents to shelter in place.
But, some places in Louisiana did tell their residents to get out.
Here are the parishes that have issued evacuations:
Lafourche
Jefferson
Plaquemines
St. Charles
St. John the Baptist
Terrebonne
CORRECTION: Parts of St. Charles, St. John the Baptist and Terrebonne are under voluntary evacuation orders. A previous version of this post stated they were under mandatory evacuation orders.
10:01 a.m. ET, July 12, 2019
Louisiana and New Orleans are beginning to feel effects of Tropical Storm Barry
Tropical Storm Barry will make landfall tomorrow but Louisianans are feeling its effects already.
Feeder bands are moving onshore as the storm churns and strengthens in the Gulf of Mexico. Some of the bands will bring tropical storm force winds, along with heavy rain, and possible flooding.
They also carry a threat of spawning an isolated tornado.
9:22 a.m. ET, July 12, 2019
What Tropical Storm Barry looks like from space this morning
Tropical Storm Barry is big.
The photo below is a NOAA satellite image taken this morning shortly after sunrise. It's clear in the imagery that the storm is taking up a substantial portion of the Gulf of Mexico.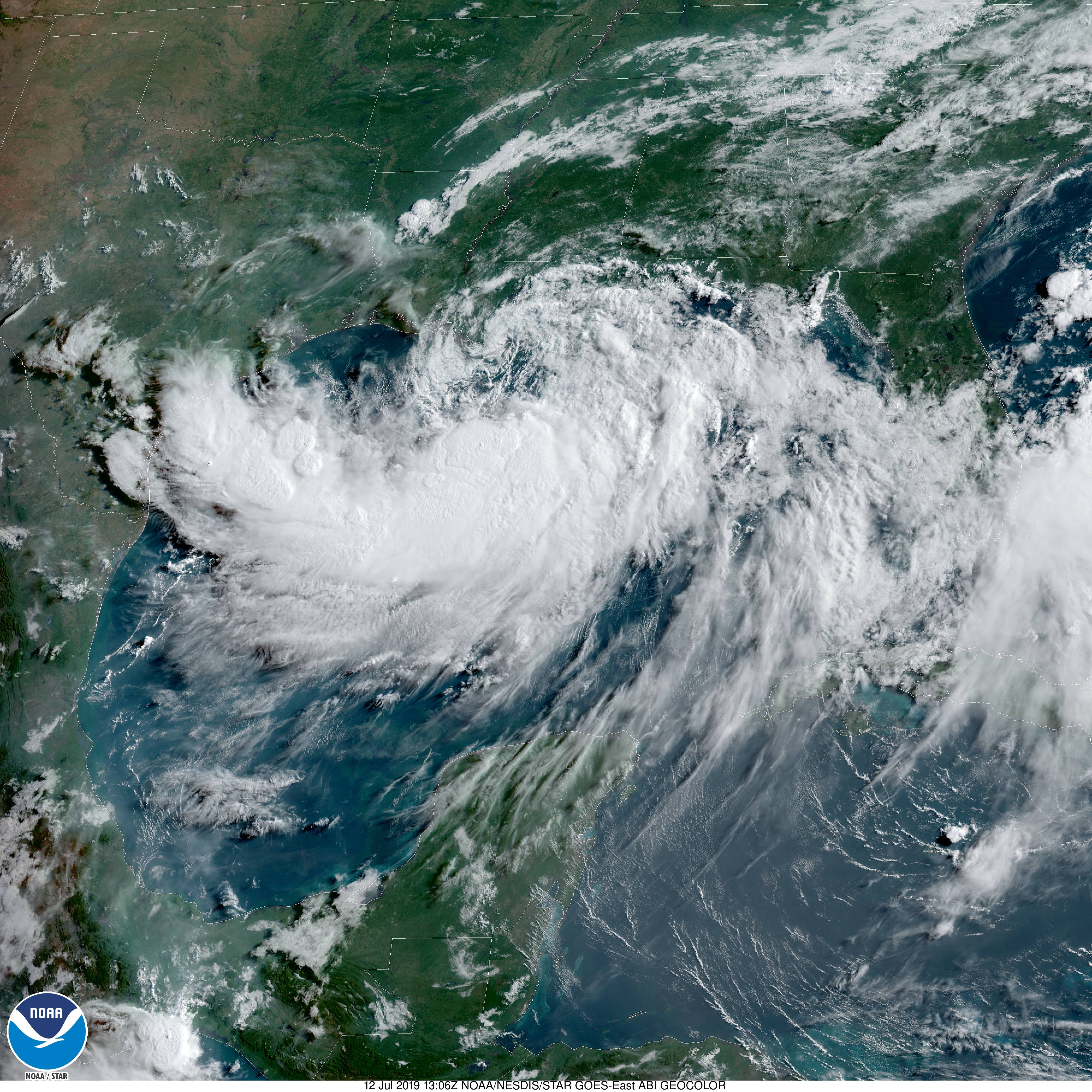 8:54 a.m. ET, July 12, 2019
This checklist will help you prepare as Barry approaches
If you're in Barry's path don't panic. There are many steps you can take to protect yourself, your loved ones and your property.
Here's a checklist to help you get started, with tips from the American Red Cross, Federal Emergency Management Agency, the Department of Homeland Security and the National Hurricane Center.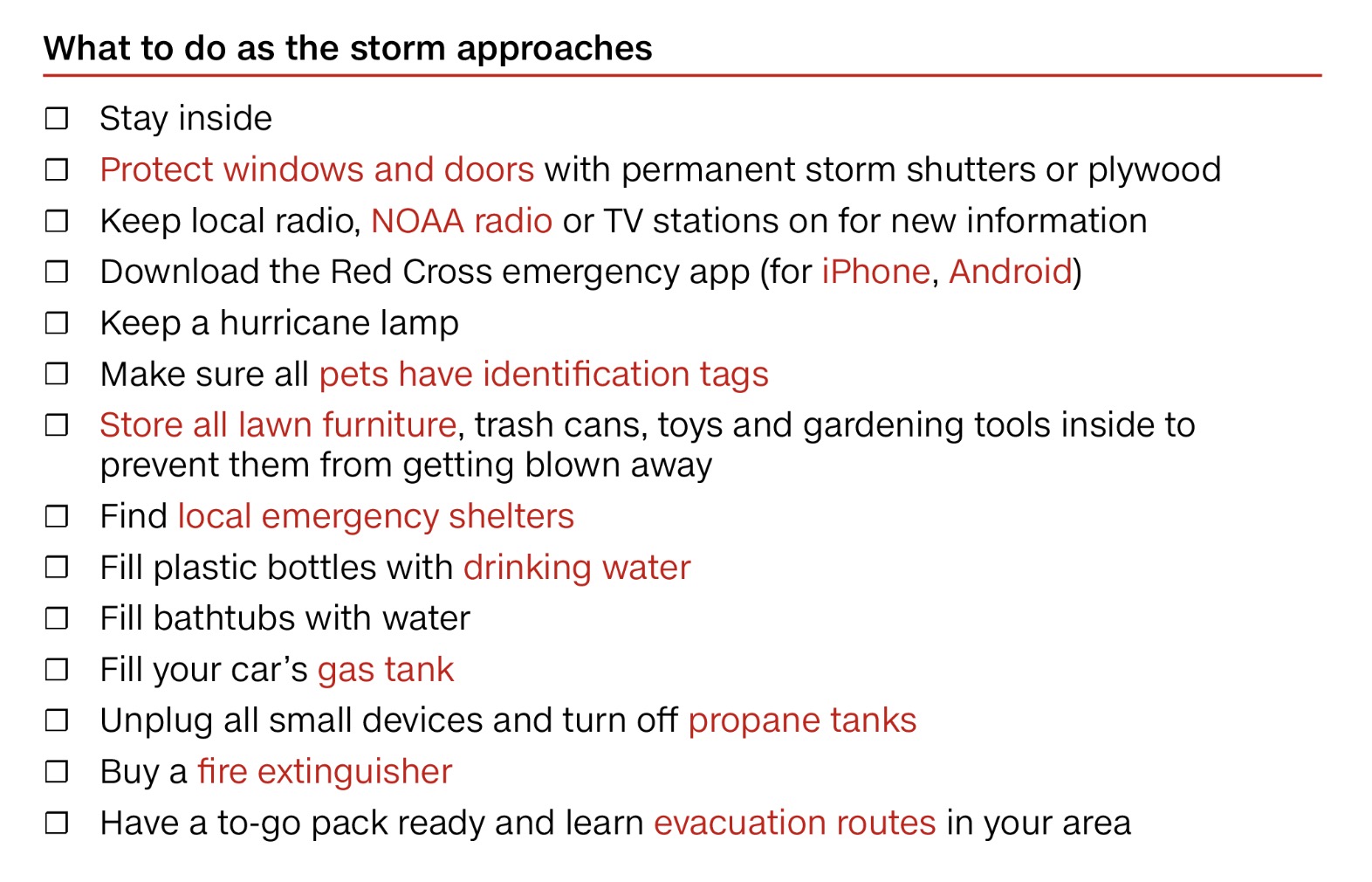 Read more about what to do when a storm approaches, including a list of what supplies to stock up on, here.
8:34 a.m. ET, July 12, 2019
Here's the latest forecast from the National Hurricane Center
The National Oceanic and Atmospheric Administration's National Hurricane Center just released its 8 a.m. ET advisory for Tropical Storm Barry.
The storm is still in the Gulf of Mexico. It's expected to travel northward and make landfall in Louisiana early tomorrow.
Hurricane warnings and tropical storm warnings have been issued on much of Louisiana's coast. A tropical storm watch extends into parts of Mississippi and Alabama.
Here's the latest:
8:25 a.m. ET, July 12, 2019
It's not just Louisiana: Much of the Gulf Coast could see extreme rain
Flooding concerns are not just limited to Louisiana and have expanded around the Gulf region.
Mississippi, Alabama and the western Florida Panhandle are also at risk for extreme rain, CNN meteorologist Haley Brink said Thursday.
The National Weather Service tweeted early Friday morning that Mobile, Alabama, can expect heavy rain that may lead to flash flooding as well as a high risk of rip currents and a surf up to 8 feet.
The Florida Panhandle has seen double red flags go up in some areas, closing beaches, the National Weather Service said.
In addition to potential heavy rains in Louisiana, the Mississippi Delta Region is also at risk for tornadoes beginning Friday evening.
These are the areas that are currently under storm surge watches and warnings: