Remembering Toni Morrison
12:36 p.m. ET, August 6, 2019
Our live coverage has ended, but you can scroll through the posts below to read more about Toni Morrison's life.
11:34 a.m. ET, August 6, 2019
Beto O'Rourke says Toni Morrison's words are "a lesson for our county"
Presidential candidate Beto O'Rourke used one of Toni Morrison's quotes in her honor.
O'Rourke, who is from El Paso, Texas, has been heavily focused on the aftermath of the deadly shooting that took place there over the weekend.
11:31 a.m. ET, August 6, 2019
Hillary Clinton: "She took her own advice and shared it with others"
Former secretary of state Hillary Clinton quoted Toni Morrison in her tweet honoring her.
11:29 a.m. ET, August 6, 2019
Kamala Harris: Toni Morrison was "one of our greatest voices"
Democratic presidential candidate Kamala Harris just tweeted about Toni Morrison's death, calling her "one of our greatest voices and storytellers." She added that the "world shines a little less bright today."
10:52 a.m. ET, August 6, 2019
Tim Cook: "Thank you, Toni Morrison, for the beauty you revealed in our world"
Apple CEO Tim Cook quoted Toni Morrison's 1993 Nobel Lecture as he paid tribute to the writer on Twitter.
"Don't tell us what to believe, what to fear. Show us belief's wide skirt and the stitch that unravels fear's caul."
10:44 a.m. ET, August 6, 2019
Morrison wrote almost a dozen novels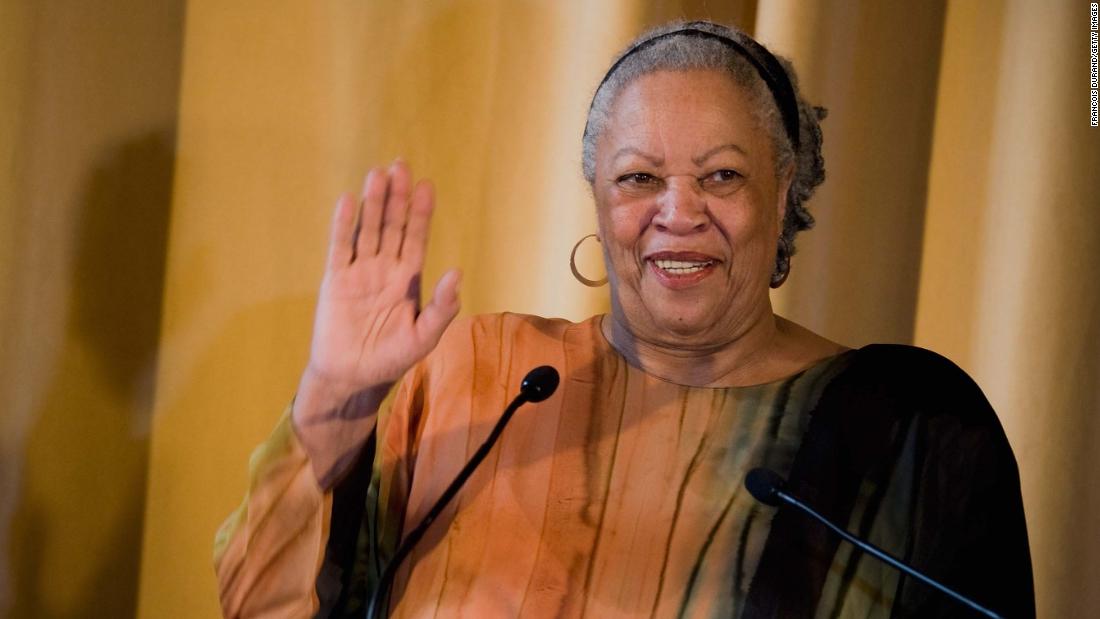 Toni Morrison, who didn't publish her first book until she was almost 40, penned roughly a dozen novels, most lauded among them 1987's "Beloved," about a former slave who kills her baby to ensure it is never enslaved. "Beloved" won the Pulitzer Prize for fiction and was a finalist for the National Book Award.
Her books gazed unflinchingly on the lives of African Americans and told their stories with a singular lyricism. Her talent for intertwining the stark realities of black life with hints of magical realism and breathtaking prose gained Morrison a loyal literary following.
Themes such as slavery, misogyny, colorism and supernaturalism came to life in her hands.
Her non-fiction work included 1974's collection of African-American historical ephemera "The Black Book," 1992's "Playing in the Dark: Whiteness and the Literary Imagination" and 2004's "Remember: The Journey to School Integration."
10:29 a.m. ET, August 6, 2019
Rep. Ilhan Omar: "Holding all those touched by Toni Morrison in my heart today"
Rep. Ilhan Omar, a Democrat from Minnesota, just tweeted a photo of Toni Morrison and one of her most well-known quotes.
"Holding all those touched by Toni Morrison in my heart today," she wrote.