America travels for Thanksgiving
3:26 p.m. ET, November 20, 2018
Here's when NOT to drive this Thanksgiving
With 48.5 million people expected to drive this Thanksgiving, AAA and mobility analytics company INRIX are forecasting congestion that could make travel times up to four times longer than normal trips.
AAA advises that the best days to travel are Thanksgiving, Friday or Saturday.
"Thanksgiving is one of the busiest holidays for road trips, and this year will be no different," says Trevor Reed, transportation analyst at INRIX. "Knowing when and where congestion will build can help drivers avoid the stress of sitting in traffic. Our advice to drivers is to avoid commuting times in major cities altogether or plan alternative routes."
Sunday will have longer travel times, since most holiday travelers will be making their way home after the long weekend.
If you live in a major city, AAA and Inrix complied this list of the worst times to hit the road: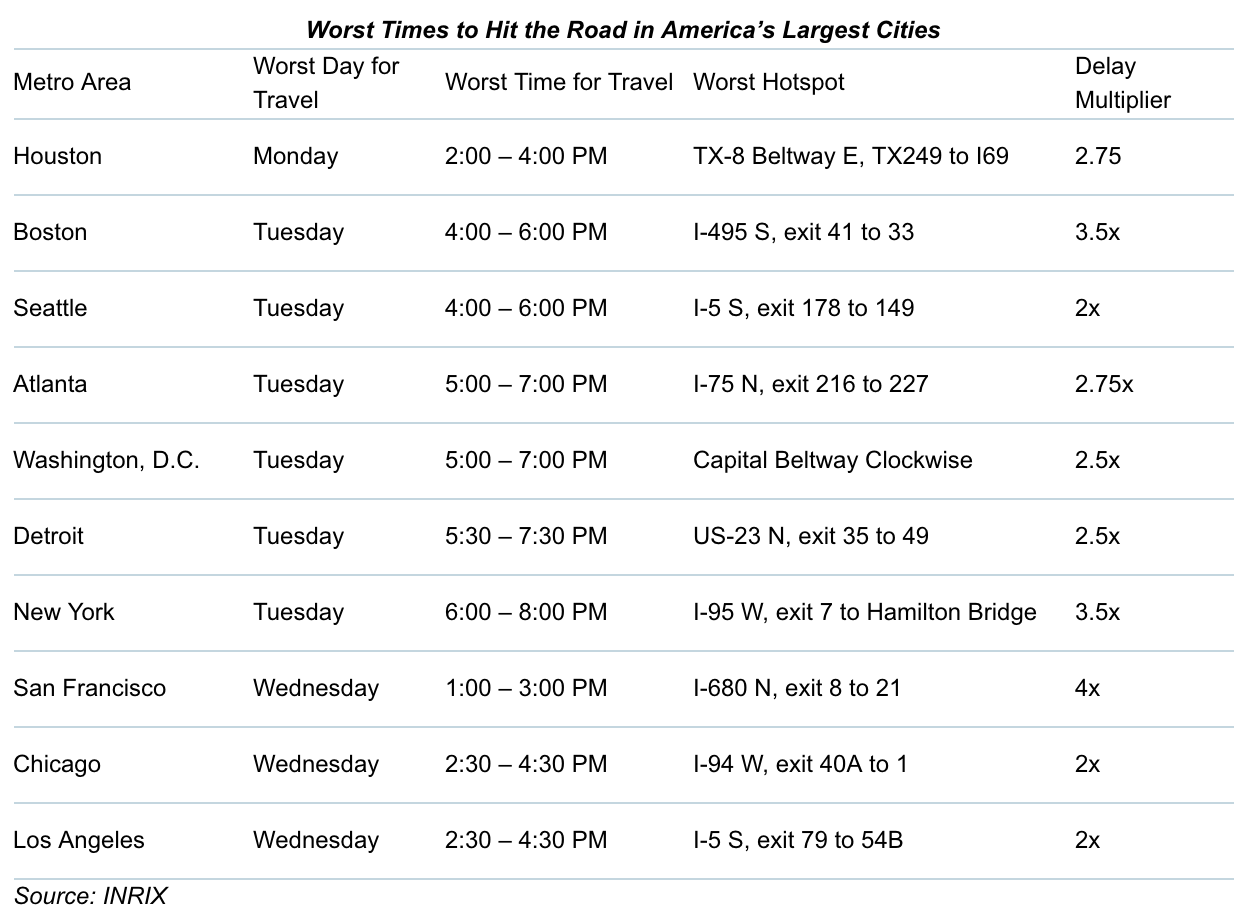 2:59 p.m. ET, November 20, 2018
Thanksgiving weather forecast: Brutally cold temps in the Northeast and rain in the West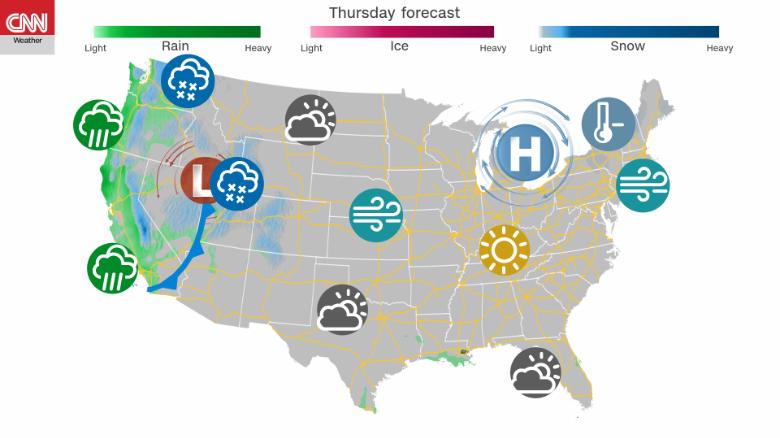 Thanksgiving Day is perhaps the best day to travel. The weather will be decent and the roads will likely be clear because many folks would have already traveled to their destination.
However, if you are watching a certain parade at Herald Square in Manhattan, wear your long johns because it's going to be chilly.
Here's what to expect throughout the country:
Northeast: Thursday is going to be a brutally cold day in the Northeast. New York City will see low temperatures in the 20s Thanksgiving morning. The lingering winds will make it feel like the temperature is in the teens across most the area. And did we mention, don't expect it to get above freezing.
Southeast: Below-average temperatures but nothing unreasonable. Some cloud cover or even a few showers along the Gulf Cast and across the state of Florida.
Midsection: The Plains and the Midwest will remain blustery. Some cloud cover will begin to move East throughout the day for the Plains.
The West: The West Coast storm system moves inland. Rain spreads down the coast to L.A. and snow settles into the mountain west. A welcome sign if you are expecting to do a little Thanksgiving skiing.
Get this week's daily forecast here.
2:12 p.m. ET, November 20, 2018
Still haven't decided where to visit this Thanksgiving? Here are 5 vacation ideas.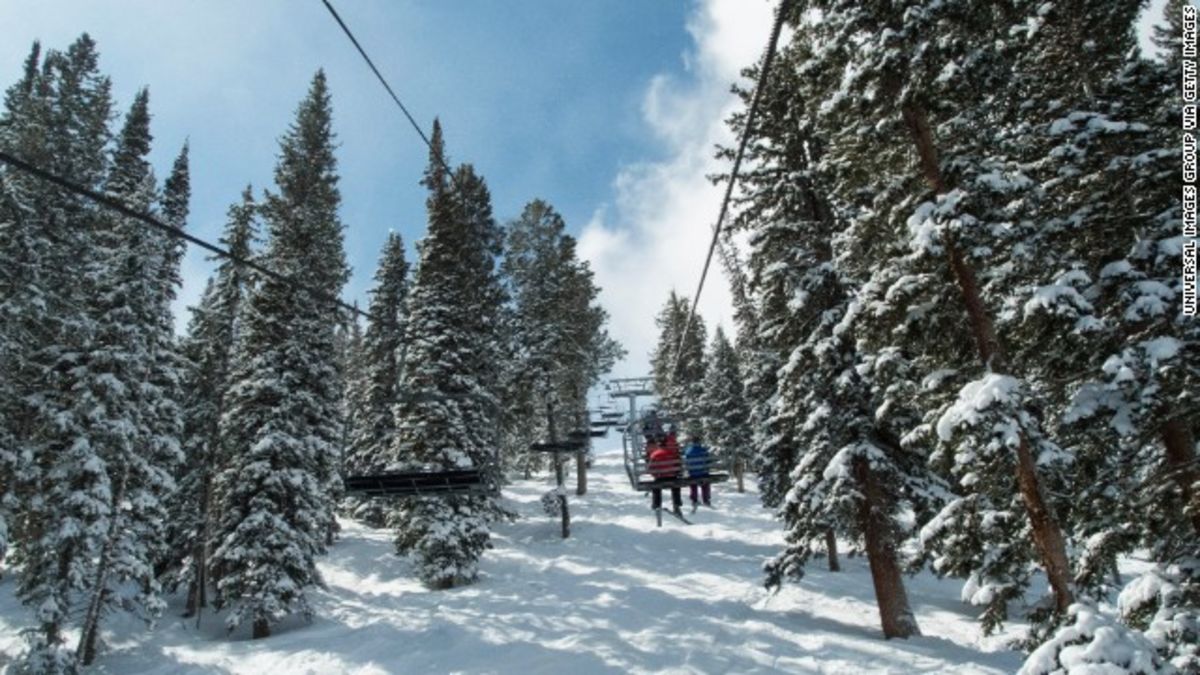 Thanksgiving is the busiest travel holiday period of the year, with tens of millions expected to travel.
For anyone not loading up the SUV to make the trek to the family homestead, here are some other options you might want to consider: (And you don't even need a passport.)
See where it all started in Plymouth, Massachusetts. This historic settlement south of Boston, where the voyagers aboard the Mayflower landed in 1620, was the site of the first Thanksgiving. Visitors to Plymouth can step back in time and explore the Mayflower II, a full-scale replica of the celebrated sailing ship.
Take in a parade in Philadelphia. Philadelphia's 6abc Dunkin Donuts Thanksgiving Day Parade is the oldest. Originally sponsored by Gimbels, it has been a Philadelphia tradition since 1920. A steady stream of festive floats, giant balloons, marching bands, choirs, dance troupes and even Santa liven up downtown during the hourslong event.
Hop on a plane and fly to Sonoma County, California. If you're one of those people who has to go up a pants size post-Turkey Day, then a trip to this food lover's mecca should be on the menu. You'll see vineyard-filled valleys, towering redwoods and a rugged coastline.
Shop till you drop in New York. Start your holiday gift buying in the Big Apple. Whether you hit Barneys, Bergdorf's, Bloomingdale's or any of the thousands of storefronts in between, you're sure to find that special something for that special someone.
Hit the slopes in Salt Lake City, Utah. If you'd rather be outdoors doing something active, grab your Gore-Tex and get yourself a lift ticket. There are 11 ski resorts within an hour of Salt Lake City International Airport, so you can be off the plane and schussing on fresh powder in record time.
1:34 p.m. ET, November 20, 2018
A guide on avoiding crowds during Thanksgiving week
According to Google's "Mapping Thanksgiving" report, there are certain spots that may see lines around the block during Thanksgiving week.
You might want to avoid bakeries, grocery stores, and liquor stores on Wednesdays, and if you're thinking of watching a movie on Black Friday — well, you're not the only one.
See it here: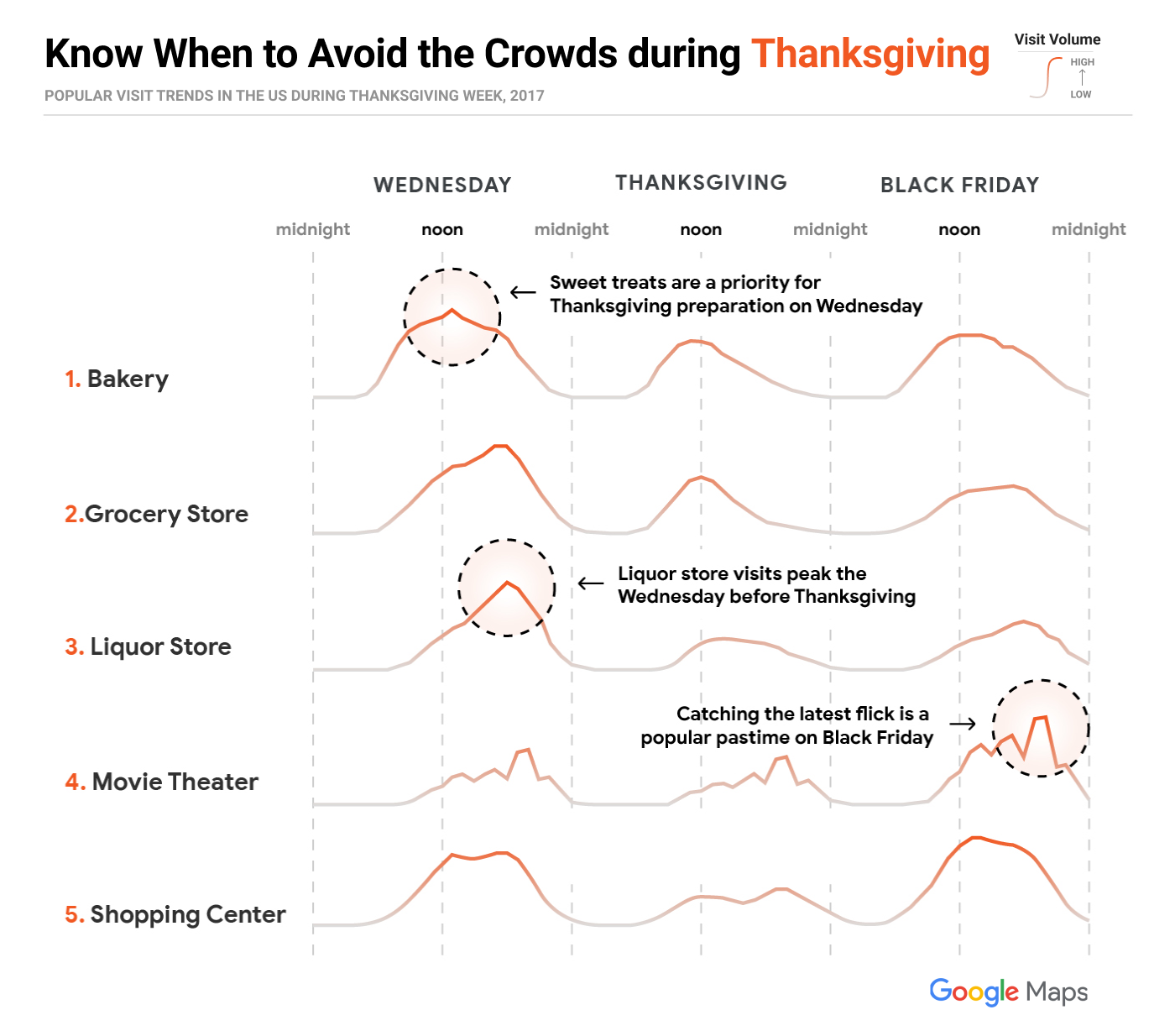 1:14 p.m. ET, November 20, 2018
5 travel tips to know before you hit the road
When it comes to winter holiday travel, airports and flying get a lot of the attention. But the majority of people who travel during the winter holidays pack up the car and drive to their destinations.
Here are some tips to help you hit the road:
Get all your basic maintenance done. AAA suggests giving yourself a week to check tire pressure and tread depth, replace wiper blades, fill the windshield washer reservoir and test the battery.
Make an emergency road kit. According to AAA, a winter emergency kit should include a first aid kit, jumper cables, an ice scraper and snow brush.
Map your route. Know how you're going to get to your destination and have an alternative route in mind, AAA advises. Be prepared for busy roads. Check your smartphone app for heavy traffic ahead.
Check on the weather. Know what kind of conditions you might be driving through, not just the weather at your home and your destination.
Secure your valuables. Don't make yourself a tempting target; keep your valuables and wrapped Christmas presents in the trunk or a covered storage area.
12:51 p.m. ET, November 20, 2018
Smoke from the Camp Fire is affecting air travel in San Francisco
Some flights were delayed and canceled at San Francisco International Airport because of smoke from the Camp Fire — the deadliest and most destructive wildfire in California history.
"The devastating wildfires in Butte County are causing unhealthy air quality conditions, reduced visibility, and wide spread smoke and haze. As a result, SFO is experiencing some delays and cancellations," the airport said in a statement.
The airport urged travelers to check with their airline for their flight status.
Officials were also working to recirculate air in the airport's terminals to reduce the smell of smoke.
At least 79 people were killed in the Camp Fire, which destroyed more than 11,700 homes and scorched more than 151,000 acres in Butte County.
The town of Paradise was virtually wiped out. Paradise is roughly 182 miles north of San Fransisco.
12:30 p.m. ET, November 20, 2018
Fog is delaying flights at Seattle's airport
Seattle–Tacoma International Airport in Seattle says it's experiencing delays due to fog. The airport's Twitter account just posted this photo:
The National Weather Service's dense fog advisory for the area is set to last until noon local time. And the the Federal Aviation Administration says passengers may be experiencing delays of up to 30 minutes.
What does this fog look like? Seattle's iconic Space Needle is providing some spectacular views above the fog:
11:50 a.m. ET, November 20, 2018
If you're traveling by car this Thanksgiving, keep these items handy
Before you hit the road this holiday season, don't just pack all the Thanksgiving trimmings: Take some time to pack cold weather survival gear in case of any emergencies on the road. 
The National Transportation Safety Board recommends carrying the following items your vehicle to handle common winter driving tasks, such as cleaning off your windshield, as well as any supplies you might need in an emergency. 
Snow shovel, broom, and ice scraper
Abrasive material such as sand or kitty litter, in case your vehicle gets stuck in the snow
Jumper cables, flashlight, and warning devices such as flares and markers
Blankets for protection from the cold
A cell phone with charger, water, food, and any necessary medicine (for longer trips or when driving in lightly populated areas)
11:22 a.m. ET, November 20, 2018
Early Thanksgiving travel has started. Here's what it looks like in the air.
Air travel will ramp up tomorrow, as travelers across the US travel for Thanksgiving.
But some travelers are already in the air: Flightradar24 data shows just how many planes are in the air this morning as Americans get an early start on their travels.
Here's what it looks like this morning:
FlightAware Director of Marketing Sara Orsi tells CNN that -- so far -- they're not seeing any significant disruption.
"The Northeast appears to be avoiding a snow or ice storm, but is instead seeing very unseasonably cold weather, highs in the 20s in New York City on Thanksgiving Day," she added that it was "too early to determine what impact, if any, this will have on holiday travel."