The winter storms that hit Texas hard this week have now cleared, leaving clear skies in their wake. Due to these clear skies you can see the expanse of snow across the contiguous US, from satellite imagery.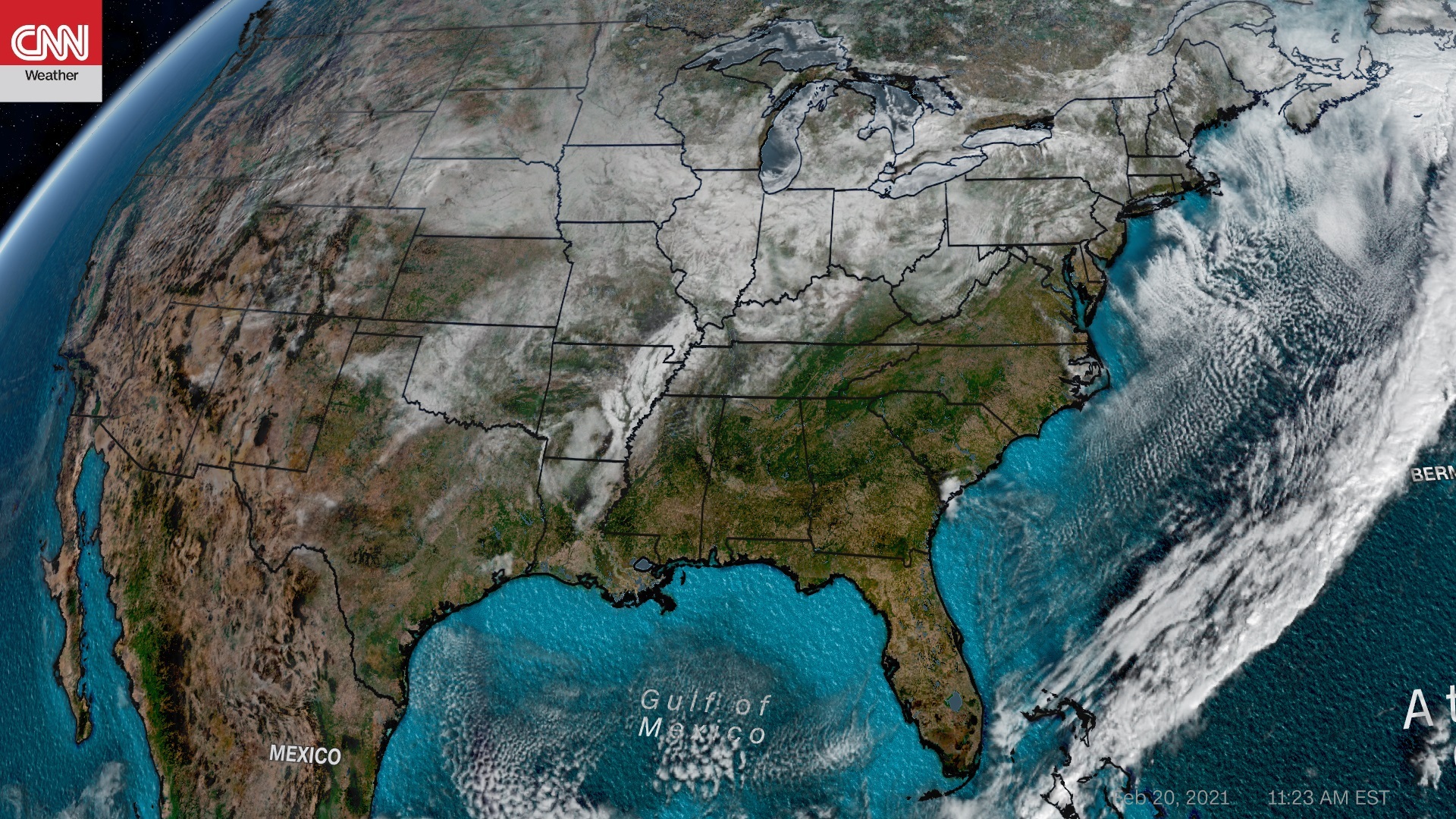 About 65% of the lower 48 – all of the United States minus Alaska and Hawaii – is still covered in snow with a snow depth that averages six inches.
Earlier this week a record 73% of the lower 48 was covered in snow.
As the skies clear and temperatures warm, the snow will continue to quickly melt across much of the southern and central US.