The biggest moments from the Super Bowl
10:23 p.m. ET, February 3, 2019
Our live coverage of the Super Bowl has ended. Thanks for reading!
10:20 p.m. ET, February 3, 2019
Tom Brady is the oldest QB, Bill Belichick the oldest coach to win a Super Bowl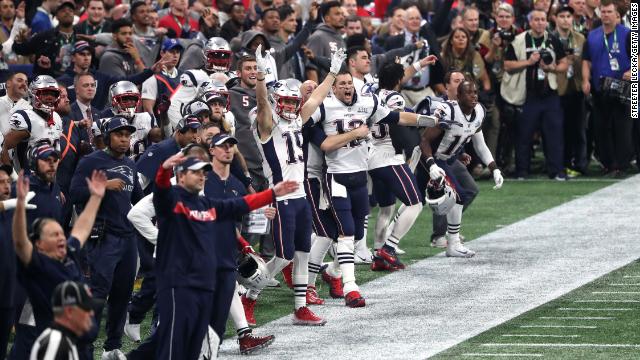 The dark magic of Tom Brady and Bill Belichick has just secured the Patriots their 6th Super Bowl title in 18 seasons. With this final stone in their NFL Infinity Gauntlet, the Brady/Belichick hydra has set some interesting records. Most of them have to do with being very old.
At 41 years old, Brady is the oldest starting quarterback to ever win a Super Bowl.
At 66 years old, Belichick is the oldest head coach to ever win a Super Bowl.
With 6 titles, the New England Patriots have now tied the Pittsburgh Steelers' record for the most Super Bowl wins by an NFL franchise.
9:58 p.m. ET, February 3, 2019
The best photos from the game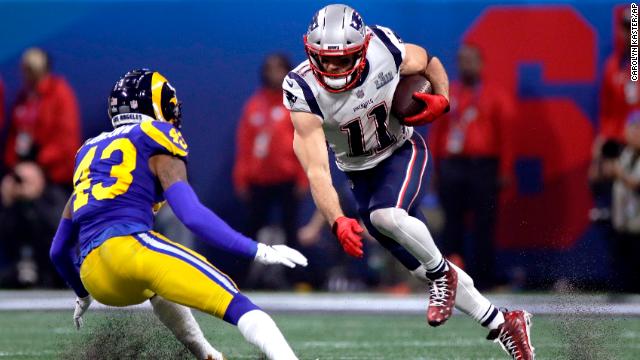 Our photo editors have been gathering dozens of the best action shots from the field and in the stands at Mercedes-Benz Stadium. Here they are.
10:07 p.m. ET, February 3, 2019
People were very freaked out by Michelob's ASMR commercial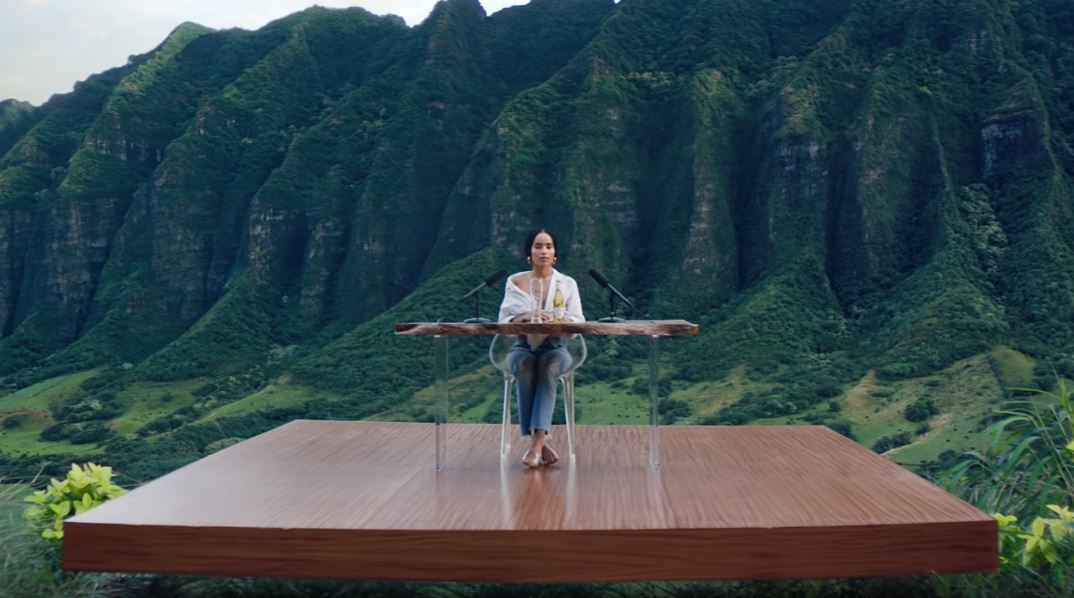 ASMR stands for "autonomous sensory meridian response," that tingling feeling you get at the back of your neck and over your scalp when you hear a certain sound or experience a certain stimulus. It's a big trend right now, and there are countless videos on YouTube of people whispering directly into microphones and tapping their fingers on things to try and stimulate an ASMR response for viewers.
A lot of people find it relaxing.
Others, well, they find it horrifying. So Michelob Ultra's ASMR-themed Super Bowl ad, featuring Zoe Kravitz in what looks like Hawaii, had a lot of people feeling attacked. Listen at your own risk:
It's not Kravitz that's the problem, it's just that ASMR is not for everyone! For every person that chills out to the sound of someone rubbing velcro or sipping from a beer bottle, there's someone else who thinks ASMR feels like being haunted by a very quiet ghost with no sense of personal space.
9:43 p.m. ET, February 3, 2019
Netflix says its US viewing during the game is down 32%
Imagine how much worse it might be if this Super Bowl was actually exciting.
10:43 p.m. ET, February 3, 2019
Here's who's in that #NFL100 ad
Here's an incomplete list of the current and former players who appear in the NFL's new ad celebrating its 100th anniversary:
Peyton Manning
Jim Brown
Franco Harris
Joe Montana
Christian McCaffrey
Richard Sherman
Michael Strahan
Larry Fitzgerald
Dick Butkus
Barry Sanders
JuJu Smith-Schuster
Marshawn Lynch
Mike Singletary
Brian Urlacher
Deion Sanders 
Jerry Rice
Baker Mayfield
Von Miller
Todd Gurley
Terry Bradshaw
Aaron Donald
Tom Brady
LaDanian Tomlinson
Ed Reed
Drew Brees
Odell Beckham Jr.
9:19 p.m. ET, February 3, 2019
This Super Bowl could end up being historically boring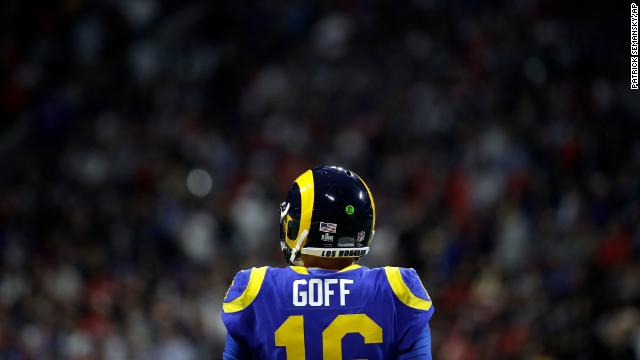 You know what makes a football game exciting? Touchdowns. Scores. Points. Any points, really. (Unless you are one of those studied football men who proposes that a low-scoring tie is exciting.) Three whole quarters into Super Bowl LIII, the score is a paltry 3-3. Unless things heat up really quickly (and they could! We're from Atlanta, we know all about eventful fourth quarters), this punter's duel could make history. A few relevant records to consider:
The lowest scoring Super Bowl in history was SB VII, when the Miami Dolphins beat the Washington Redskins 14-7.
The first half of this game was the second lowest-scoring first half in Super Bowl history. The lowest scoring first half was during Super Bowl IX, more than 40 years ago, when the Pittsburgh Steelers returned to the locker room with a 2-0 lead over the Minnesota Vikings
This is the first Super Bowl EVER without a touchdown through three quarters.
Zzzzzzzzzzzzzzzzzzzzzzzzzz
Seriously, even brands are making jokes about how boring the actual game is.
Of course, as soon as we say this, something legendary will happen. That's just the way it is.