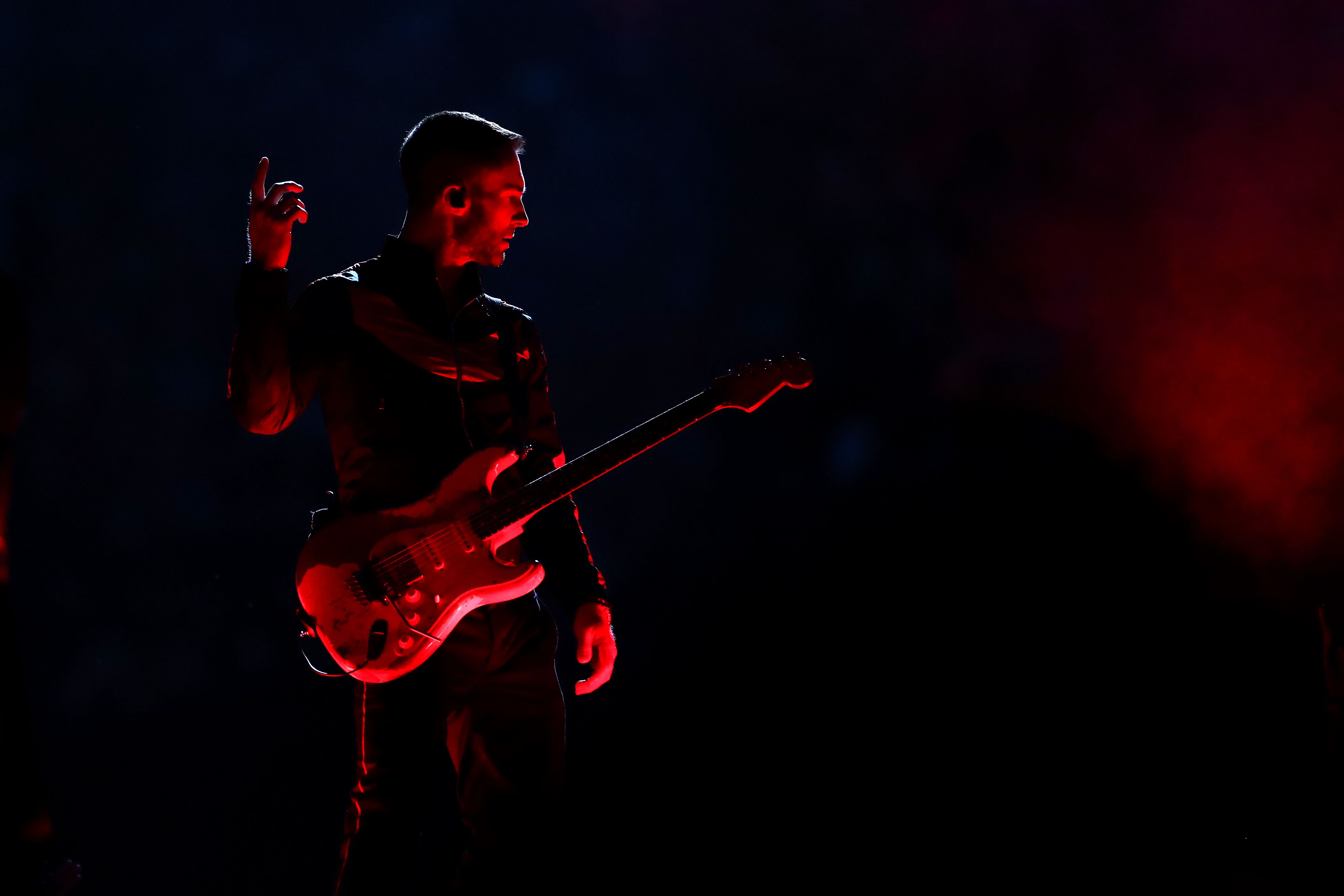 Wow, that halftime show was ... a lot.
In 13 eager-to-please minutes it served up something for almost everyone: rock, pop, hip hop, rap, a drumline, a gospel choir, illuminated lanterns, pyrotechnics, a huge M-shaped stage and artists arriving via vintage convertible and what looked like a cartoon comet fireball.
Headliner Maroon 5 got most of the spotlight. Frontman Adam Levine sped through truncated versions of "Harder to Breathe," "This Love," "She Will Be Loved" and "Girls Like You" (nope, no Cardi B.), shedding his shirt by the end to reveal his sweaty torso and lots of tats.
Rapper Travis Scott joined the proceedings two songs in, seemingly introduced by SpongeBob SquarePants and plunging in from the sky in a flaming meteor. Thirty seconds later, he was gone.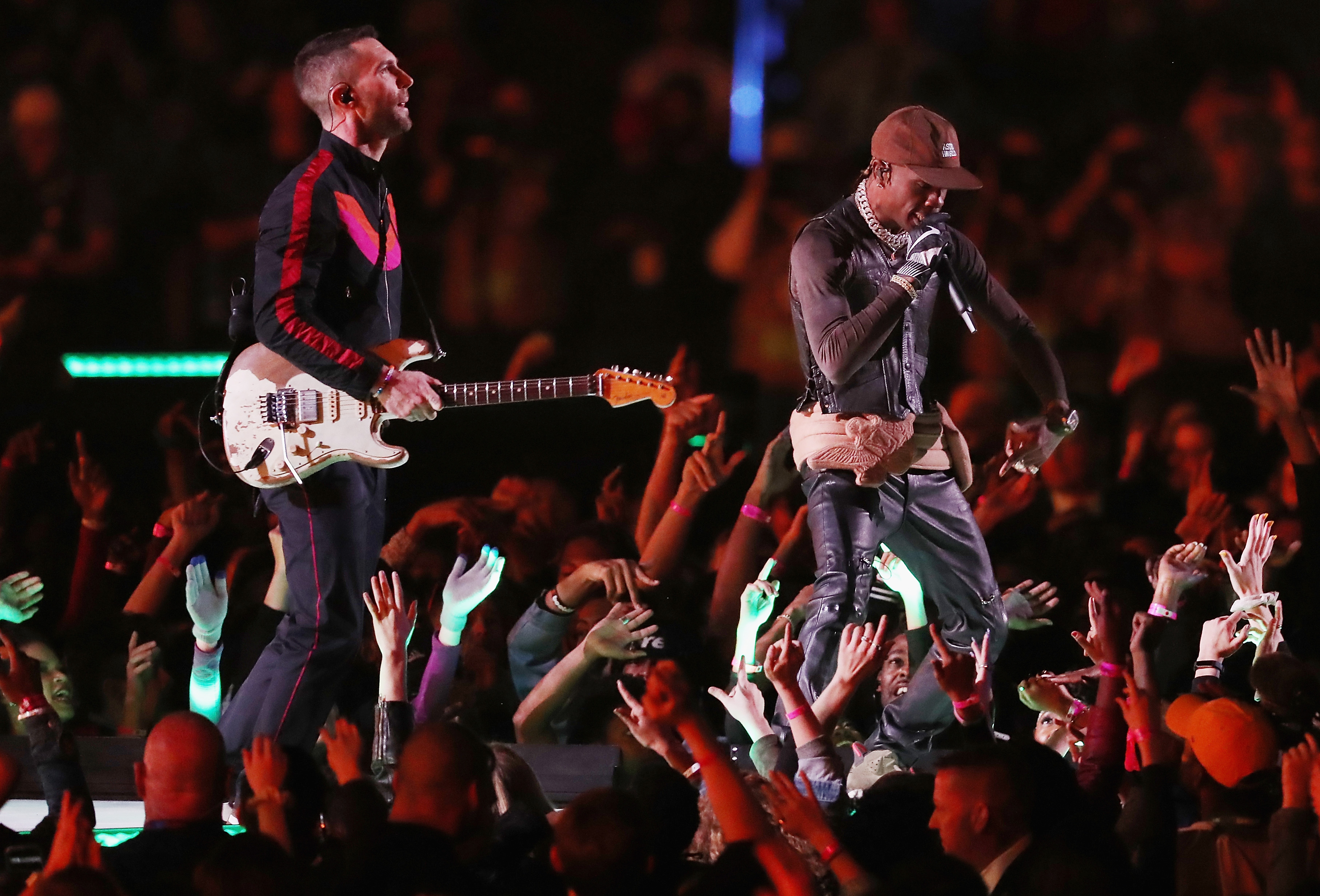 Last up was Big Boi, the Atlanta hip hop prince who made a grand entrance in a Cadillac convertible, sporting a ginormous puffy fur coat and singing "In the A," his ode to his hometown. He then segued into a few verses of OutKast's "The Way You Move" before yielding the stage to Levine, who wrapped things up with "Moves Like Jagger."
So ... how was it? Well, it was no Prince. Or Beyonce. Or even Bruno Mars. The show felt thematically all over the place, like the producers decided to throw a bunch of stuff at the wall and hope that something stuck. Mostly it didn't.
Big Boi looked fabulous, though.