The biggest moments from the Super Bowl
6:36 p.m. ET, February 3, 2019
Gladys Knight rocks the National Anthem
Looking like a literal empress in a bejeweled, be-caped white ensemble, the Empress of Soul kicked off SBLIII in masterful fashion with her rendition of the Star Spangled Banner.
Given the years-long controversy over the place and purpose of the anthem at NFL games, there was going to be grumbling no matter who was chosen to sing it. However, Knight is a Georgia native, and said in a statement before the game that she was hoping to use her performance "to unite and represent our country in my hometown of Atlanta."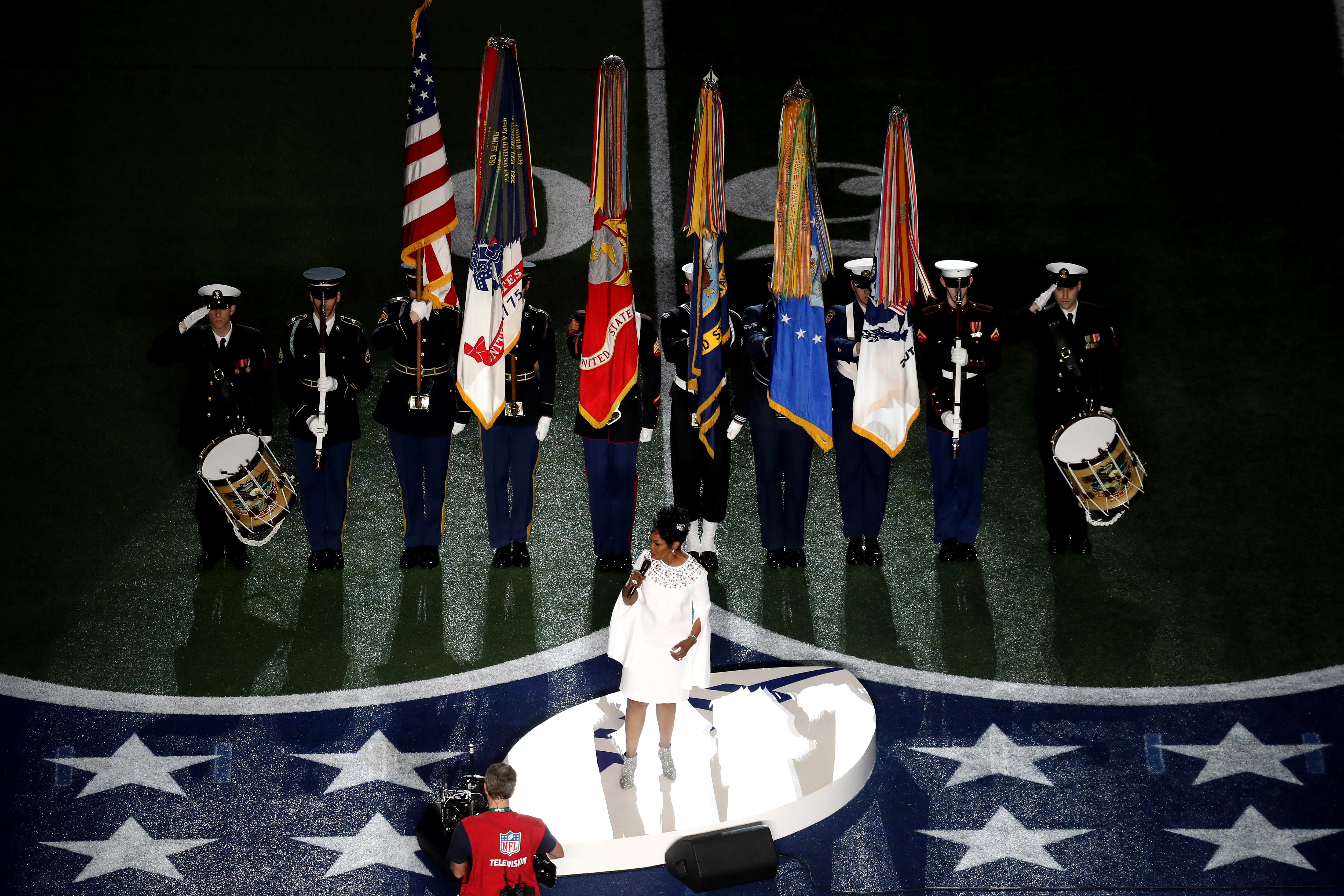 6:16 p.m. ET, February 3, 2019
CBS kicks things off with Peyton Manning and ... John Malkovich?
Wow, that intro to CBS' telecast of the game, featuring Peyton Manning in a boardroom full of TV execs and John Malkovich in the Colosseum (yes, the one in Rome), was was almost five minutes long. And actually pretty funny.
5:17 p.m. ET, February 3, 2019
The unofficial queen of the Super Bowl? Cardi B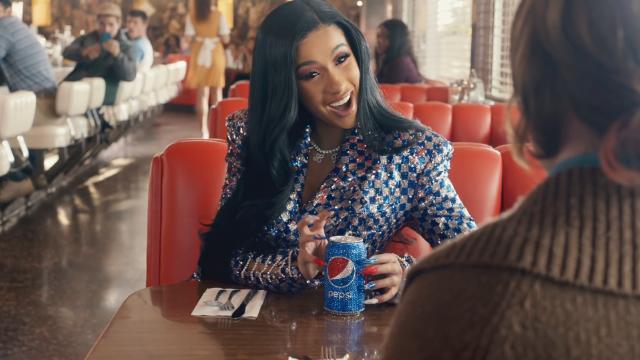 As far as we know, Cardi B isn't performing during the Super Bowl. The rapper has said she turned down an offer to perform during the halftime show out of support for ex-NFL star and social justice activist Colin Kaepernick.
But it still feels like Cardi B is everywhere in Atlanta this weekend. Consider:
She performed her hit "Money" at a Super Bowl party Saturday afternoon, and it was such a rager Patriots owner Robert Kraft even joined her onstage and danced it out.
She opened for Bruno Mars Saturday night at the Bud Light Super Bowl Music Fest, which went down next door to Mercedes-Benz Stadium
She appears in a Pepsi commercial which will air during the game
She appears on "Girls Like You," the hit by Maroon 5 -- who, coincidentally, ARE performing during halftime of the game.
The Maroon 5 connection has fueled speculation that Cardi will make a surprise guest appearance with Adam Levine & Co. at halftime. It doesn't seem likely, but you never know. She does like to make money moves.
4:09 p.m. ET, February 3, 2019
Rams fans are heavily outnumbered in Atlanta
The streets surrounding Mercedes-Benz Stadium this afternoon are a sea of NFL jerseys -- seemingly all of them paying tribute to Tom Brady. By our unofficial count we saw roughly 10 Patriots jerseys for every Rams jersey. A few poor guys held up signs marking "Rams Friends & Family" meetup spots. They were virtually alone.
2:50 p.m. ET, February 3, 2019
The latest on Mercedes-Benz Stadium's roof
As you may know, Atlanta's Mercedes-Benz Stadium has a fancy retractable roof, and a lot of attention has been given to the status of the roof at game time. The latest word, from an NFL official:
On-field warm-ups: Roof closed
Pre-game festivities, including National Anthem: Roof open
Everything after that: Roof closed
That's the plan, assuming the weather (and the roof, which can be temperamental at times) cooperates.
3:13 p.m. ET, February 3, 2019
Are you sick of seeing the Patriots in the Super Bowl? This may be why.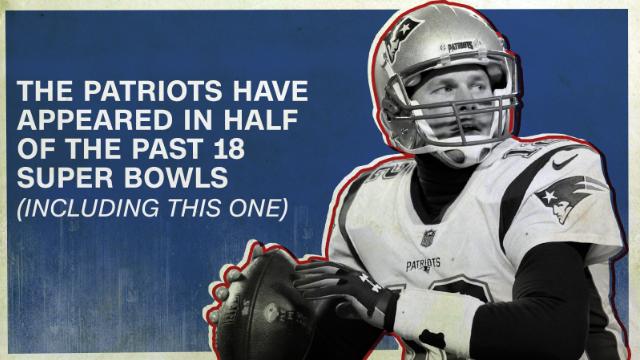 5:29 p.m. ET, February 3, 2019
Average price of a Super Bowl ticket sold on StubHub: $4,380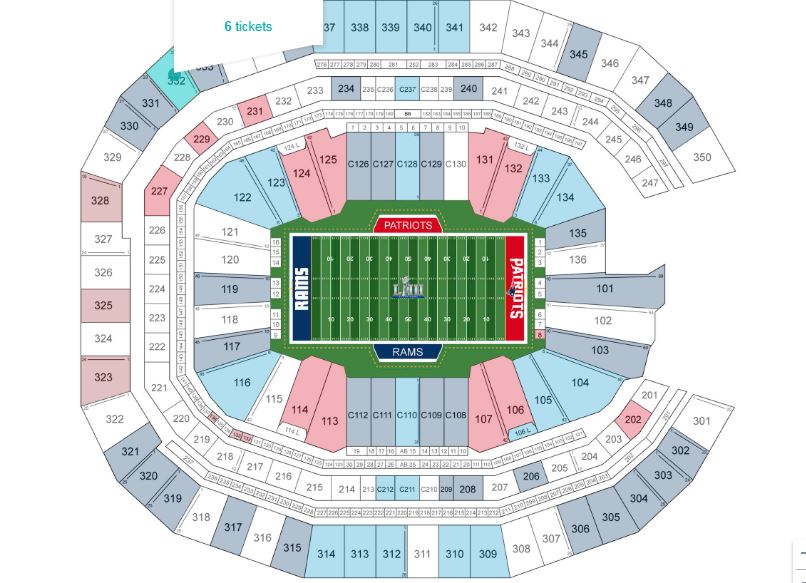 Trying to score a last-minute seat to the game? As of 2 p.m. ET StubHub still had 369 tickets available.
A spokesman for the online ticket seller told CNN the average price of a ticket sold for the game as of Saturday was $4,380. That ranged from a $2,000 seat in a far corner of the upper deck to $20,000 for a spot in the stadium's swanky SunTrust Club.
Massachusetts remains the top purchasing state, scooping up 18% of all tickets sold, followed by California (12%) and Georgia (10%).
1:04 p.m. ET, February 3, 2019
The NFL's big TV ad
The NFL will celebrate its 100th birthday with a Super Bowl ad airing at halftime. The league is teasing the ad with a 10-second clip showing past and present NFL players -- including Jim Brown, Larry Fitzgerald and Michael Strahan -- at a fancy dinner, looking alarmed as some mysterious commotion happens offscreen.
"Oh boy," says a Peyton Manning, peering over his shoulder.
We'll have to wait to find out what unseen horror -- An NFL referee? Colin Kaepernick? The Arena Football League? -- awaits.
1:04 p.m. ET, February 3, 2019
Diamonds are a winners' best friend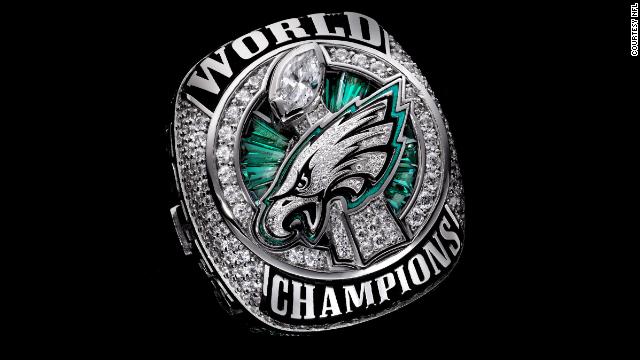 Whoever wins tonight's game will get some serious hardware. Over the years the official Super Bowl rings awarded to the winning team have grown more and more ostentatious. The most recent, produced last year for the champion Philadelphia Eagles, had 219 diamonds and 17 green sapphires embedded in 10K white gold.