The latest on the Texas school shooting
By Brian Ries and Veronica Rocha, CNN
Updated
7:46 p.m. ET, May 21, 2018
7:46 p.m. ET, May 21, 2018
Our live coverage has ended. Scroll through the posts below to read more about the Texas school shooting.
7:10 p.m. ET, May 21, 2018
Suspect's father owned guns used in Texas shooting, DPS says
From CNN's Chuck Johnston
Texas Department of Public Safety confirmed that the weapons used in Friday's school shooting were owned by the suspect's father.
"We can confirm the firearms, a shotgun and a .38 caliber revolver, were legally owned by the father," DPS Press Secretary Tom Vinger said in an email to CNN.
6:56 p.m. ET, May 21, 2018
Police detective learned his mother was dead while assisting officers in school shooting
Reice Tisdale, Jr., a police detective, was off-duty Friday when he learned about the shooting at Santa Fe High School.
Tisdale's mother, Cynthia Tisdale, worked a substitute teacher at Santa Fe high, and his daughter also went there, according to his statement, which was read on his behalf at a news conference on Monday.
Tisdale, who lives only 10 minutes from the school, immediately gathered his gear and headed to the campus to help.
"Once the scene was somewhat secure, I was contacted by my father who could not reach my mom," he said. "I knew that two female teachers had been killed along with several students."
"Not long thereafter, I determined that one of the teachers was probably my mother. It was very hard to go from assisting others to be horribly affected by this tragic event."
Tisdale said his mother "enjoyed helping others so much" that she decided to work as a substitute teacher for children with special needs.
"She worked at the school not out of necessity but for the love of teaching and helping others," he said. "To know my mom was to know a person who lived to help those in need. We loved our mother very much. Grammy you will be missed."
6:42 p.m. ET, May 21, 2018
Pagourtzis' attorneys ask for Texas school shooting investigative files
From CNN's David Shortell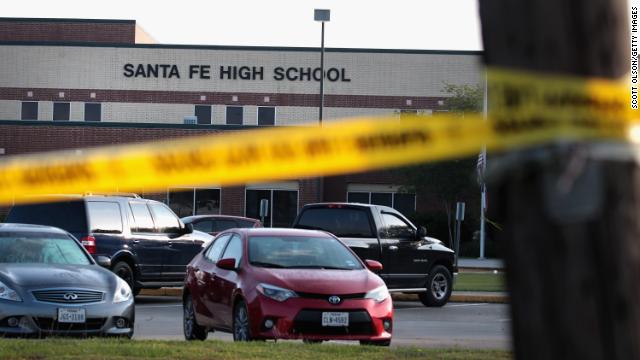 Attorneys for alleged Santa Fe High School shooter Dimitrios Pagourtzis formally requested copies of investigatory documents and video from the scene of Friday's shooting in a letter sent to the Galveston County district attorney's office and shared with CNN Monday.
In the letter, attorneys Nicholas Poehl and Robert Barfield also ask for copies of "any journal, books, accounts, ledgers, letters, photographs or other tangible objects involved in the investigation and/or prosecution of this offense." 
The attorneys also seek any recordings or documentation of interviews with 17-year-old Pagourtzis and any potential witnesses. 
Pagourtzis is currently in solitary confinement at the Galveston County jail.
He is accused of capital murder and aggravated assault of a public servant. His attorneys have said they plan to fight the charges. 
5:42 p.m. ET, May 21, 2018
Sheriff says he doesn't believe shooting victims were hit by crossfire
Galveston County Sheriff Henry Trochesset said he does not believe any students, faculty or first responders were hit by crossfire between the gunman and officers.
But Trochesset said authorities are waiting for the medical examiner's autopsies to make that determination.
5:34 p.m. ET, May 21, 2018
Galveston County sheriff: "Did it hit home? It did"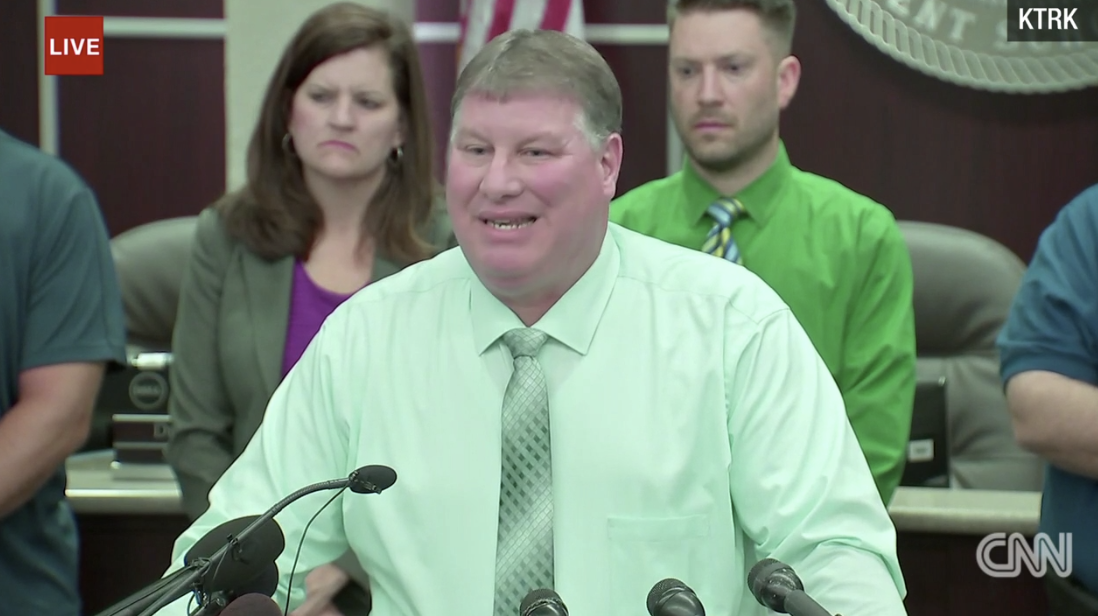 Galveston County Sheriff Henry Trochesset said "heroes" working with the school district engaged the shooter within 4 minutes, and remained engaged with him until additional law enforcement arrived to the scene to help evacuate students.
"Four minutes is about the only timeline that we need to key in on," he said.
In a press conference, Trochesset aimed to dispel rumors in the neighborhood.
"This tragedy in this community touches home more than you'd imagine," he said.
Trochesset said his wife went to Santa Fe High School and his children and grandchildren also go to there. His granddaughter was in a room three doors down from where the shooting happened, he said.
"Did it hit home? It did," he said.
"It hurts. The families are hurting."
5:11 p.m. ET, May 21, 2018
Students to return to school on May 29
Students in the Santa Fe Independent School District will return to school on May 29, a school official said at a news conference this afternoon.
Teachers and support staff return this Wednesday, according to Patti Hanssard, assistant superintendent for human resources.
3:23 p.m. ET, May 21, 2018
Governor's campaign changes gun giveaway after school shooting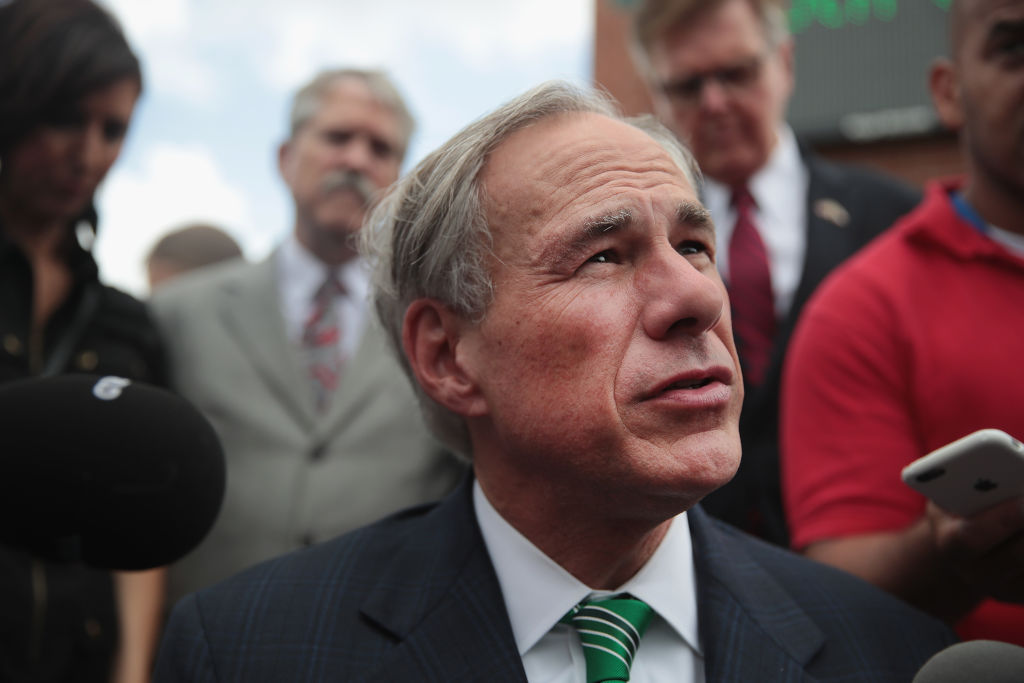 Gov. Greg Abbott's reelection campaign has changed a gun giveaway on its website following last week's deadly shooting at Santa Fe High School.
The campaign was previously giving away what it called a "Texas-made shotgun," but that has now changed to a $250 gift certificate due to the shooting, campaign spokesman John Wittman told CNN.
3:24 p.m. ET, May 21, 2018
Texas governor will hold first roundtable on school safety tomorrow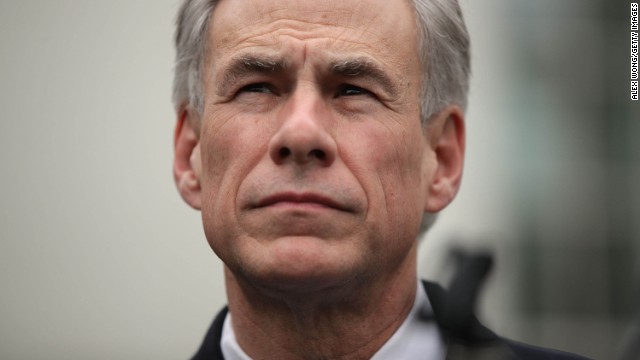 Texas Gov. Greg Abbott will host roundtable discussions starting tomorrow in the hopes of developing solutions to improve school safety statewide.
Parents, teachers, students, lawmakers, school administrators and mass shooting victims were invited to attend the roundtables. The discussions will also include proponents for and against gun regulations.
"I am seeking the best solutions to make our schools more secure and to keep our communities safe," Abbott said in a statement.
The first roundtable will be at the Texas Capitol, where additional discussions will also be held on Wednesday and Thursday.