Mass shooting at Pittsburgh synagogue
5:01 p.m. ET, October 27, 2018
Bowers blamed Jews for helping 'invaders' in the migrant caravans
Robert Bowers' anti-Semitism fueled other hate speech that he published and shared on Gab.com
Bowers made anti-Semitic comments alongside xenophobic content, claiming that Jews were helping transport members of the migrant caravans in Latin America. He shared a video that another Gab.com user posted, purportedly of HIAS, a Jewish refugee support group, on the US-Mexico border.
 In another post, Bowers described HIAS' overall efforts as, "sugar-coated evil."
He believed that those in the migrant caravans were violent because they were attempting to leave countries that had high levels of violence. And Bowers repeatedly called them "invaders." 
"I have noticed a change in people saying 'illegals' that now say 'invaders'," read one post, six days before the shooting. "I like this."
At 9:49 a.m., in his final post on Gab.com, Bowers said referenced HIAS, saying he believed they brought in "invaders," that were killing his people.
4:53 p.m. ET, October 27, 2018
What we know about the 6 injured people
Of the 6 people injured at the Pittsburgh synagogue shooting, four were police officers, officials said.
Don Yealy, Chief of Emergency Medicine at the University of Pittsburgh Medical Center, detailed the 6 injuries and said two are in critical condition.
A 61-year-old female is recovering from soft tissue injuries in an extremity.
A 70-year-old male has gunshot wounds to the torso. He is in critical condition and a second or third operation will be needed.
A 55-year-old male officer has multiple extremity wounds and is in critical condition.
A 27-year-old male officer has an extremity injury and is recovering in the hospital.
A male officer was grazed by a bullet and is doing fine.
A male officer with soft tissue injuries is also recovering.
4:42 p.m. ET, October 27, 2018
Mass shooting suspect posted on social media five minutes before first 911 call
The suspect's final ominous post on social media came only five minutes before police were alerted to a mass shooting that left 11 people dead at the Tree of Life Synagogue in Pittsburgh
Among many anti-Semitic and anti-immigrant posts on his Gab social media profile, Robert Bowers posted a final one at 9:49 a.m. complaining about a Jewish organization that aids refugees.
"I can't sit by and watch my people get slaughtered," he wrote. "Screw your optics, I'm going in."
The first call to police came minutes later, at 9:54 a.m.
4:35 p.m. ET, October 27, 2018
Suspect had four weapons in all
The suspect Robert Bowers is a Pittsburgh resident, and an assault rifle and three handguns were found on the scene, officials said.
He is in fair condition with multiple gunshot wounds, said Wendell Hissrich, Pittsburgh's public safety director.
Criminal charges are expected shortly, possibly even today, said Scott W. Brady,  the United States Attorney for the Western District of Pennsylvania.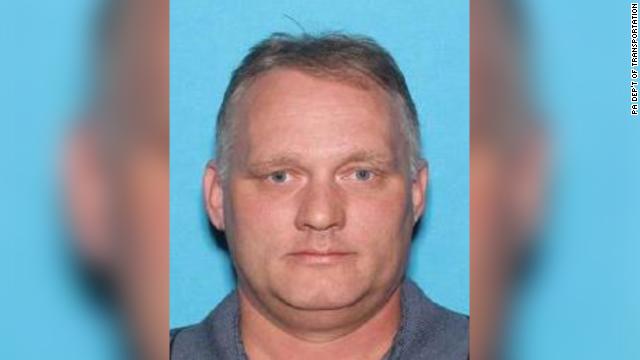 4:40 p.m. ET, October 27, 2018
Trump says Illinois rally to go on as planned
President Donald Trump said he will hold a political rally in Illinois as planned.
The Saturday afternoon rally in Murphysboro, Illinois, will follow a stop in Indianapolis, Indiana, for an agriculture convention.
Reporters were told ahead of Trump's remarks in Indianapolis that he might cancel the Illinois stop because of the synagogue shooting, but Trump said at the convention that he did not want to "let people that are evil change our lives."
"So I think when I'm finished with this, I should go to Illinois," Trump said. "I will go to Illinois, and we'll keep our schedule the way it's supposed to be, and we should all do that, and I maybe recommend that to others also." 
4:30 p.m. ET, October 27, 2018
11 dead, 6 injured in synagogue shooting
The shooting at a Pittsburgh synagogue left 11 people dead and six people injured, said Pittsburgh Public Safety Director Wendell Hissrich.
Four of the six injured people were law enforcement officers, he said. No children were killed in the shooting.
The injured does not include the shooter.
"Today the nightmare has hit home in the city of Pittsburgh," Hissrich said.
Bob Jones, FBI Pittsburgh Special Agent in Charge, said it was the "most horrific crime scene" he's seen.
The shooting is being investigated as a hate crime, Gov. Tom Wolf said.
4:05 p.m. ET, October 27, 2018
Suspect's social media had photos of his guns, posts of shooting targets
Robert Bowers, the suspect in the Pittsburgh synagogue shooting, posted photos on September 29 of his handgun collection to his Gab.com account, which included multiple clips and sights.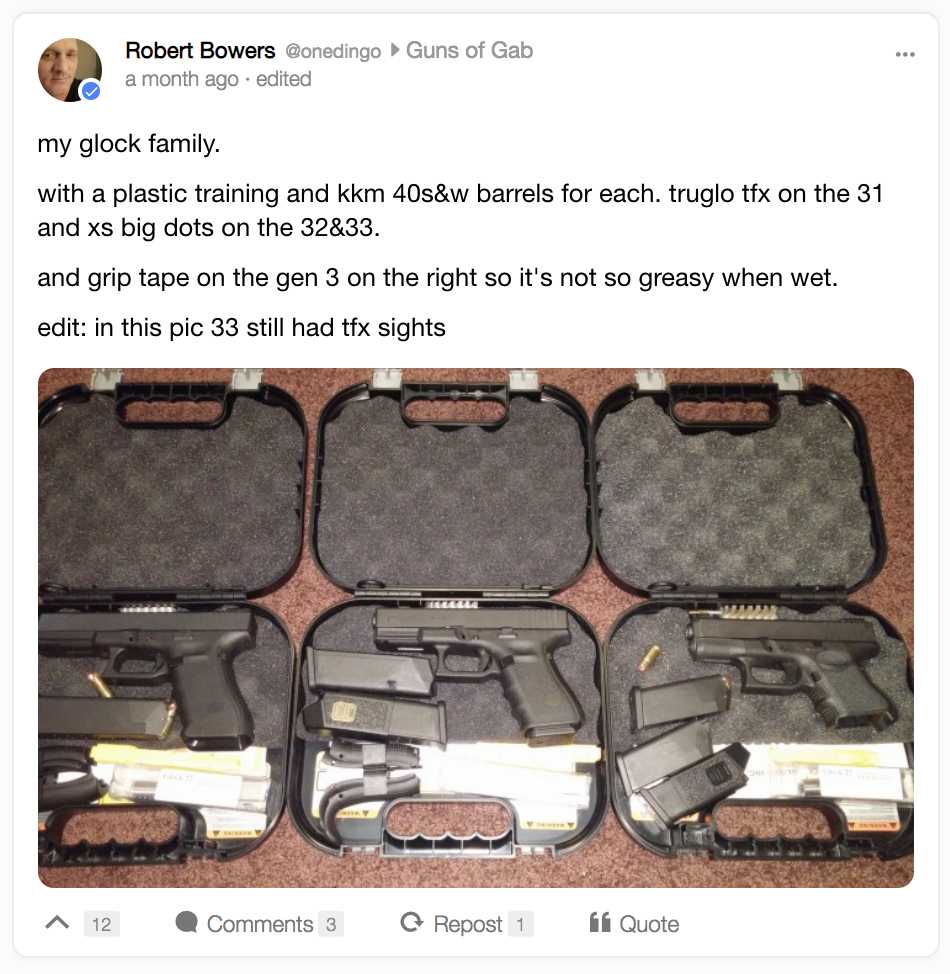 On September 20, Bowers posted photos of shooting targets from what he says is from July 2017. Bowers said he was firing at the targets with a Walther PPQ.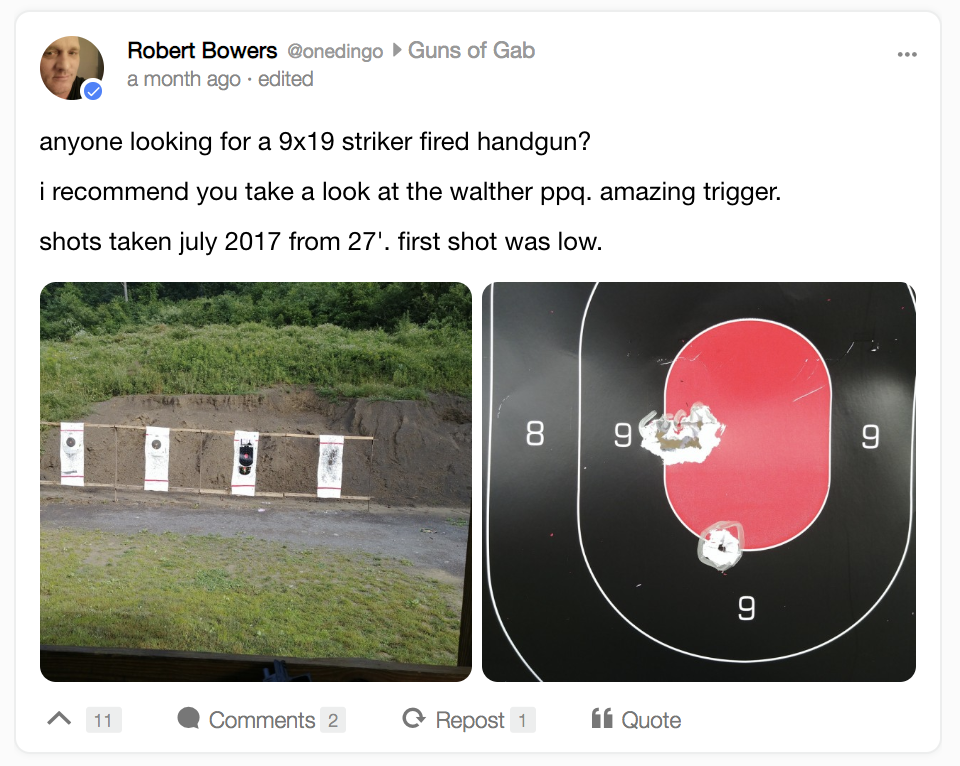 Gab is a social media platform that advocates for free speech and puts nearly no restrictions on content. Shortly before the shooting, Bowers posted on his Gab account that he "can't sit by and watch my people get slaughtered. Screw your optics, I'm going in."
3:55 p.m. ET, October 27, 2018
More hate crimes are reported against Jews than any other religious group
Jewish people were the victims of more reported hate crimes than any other religious minority in 2016, according to the most recent year of FBI statistics.
In that year, 684 anti-Jewish incidents were reported. That's more than the rest of religiously motivated hate crimes combined, records reveal.
The FBI showed an overall increase in reported hate crimes of more than 4% from 2015 to 2016.
Anti-Islamic (anti-Muslim) crimes accounted for 307, up 19% from the previous year. That was the biggest percentage rise.
You can read about the hate-crime statistics here.
3:34 p.m. ET, October 27, 2018
Several recent mass shootings have targeted places of worship
A number of rampage shootings have targeted synagogues, churches and other places of worship in recent years.