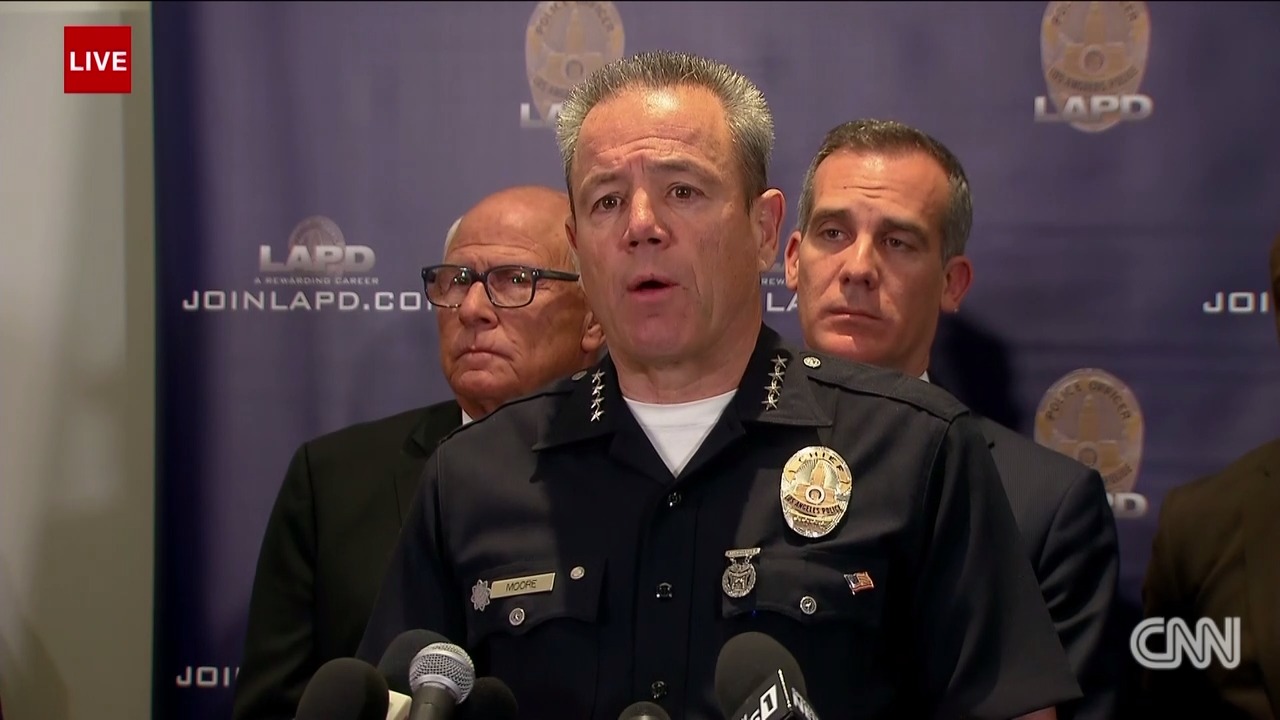 Los Angeles Police Chief Michel Moore, speaking at a news conference, had a message for the suspect wanted in the killing of Nipsey Hussle: "I ask him to surrender."
The chief added that suspect Eric Holder can find a local police department and surrender. Moore said Holder is likely watching the developments surrounding the case.
"This is a man who is of substantial risk to public safety and willing to use violence and we want to see that stop," the chief said.
Moore said police are looking for witnesses who were at the scene of the shooting or have information on the killing.
"We continue to seek the public's help in assistance," he said.
Holder was identified through surveillance video, statements and information from the community, the chief said.
"I cannot thank enough that the community is the one who is helping us solve this case," Moore said.