The search for Nipsey Hussle's killer
12:42 p.m. ET, April 2, 2019
L.A. police chief to suspect: "I ask him to surrender"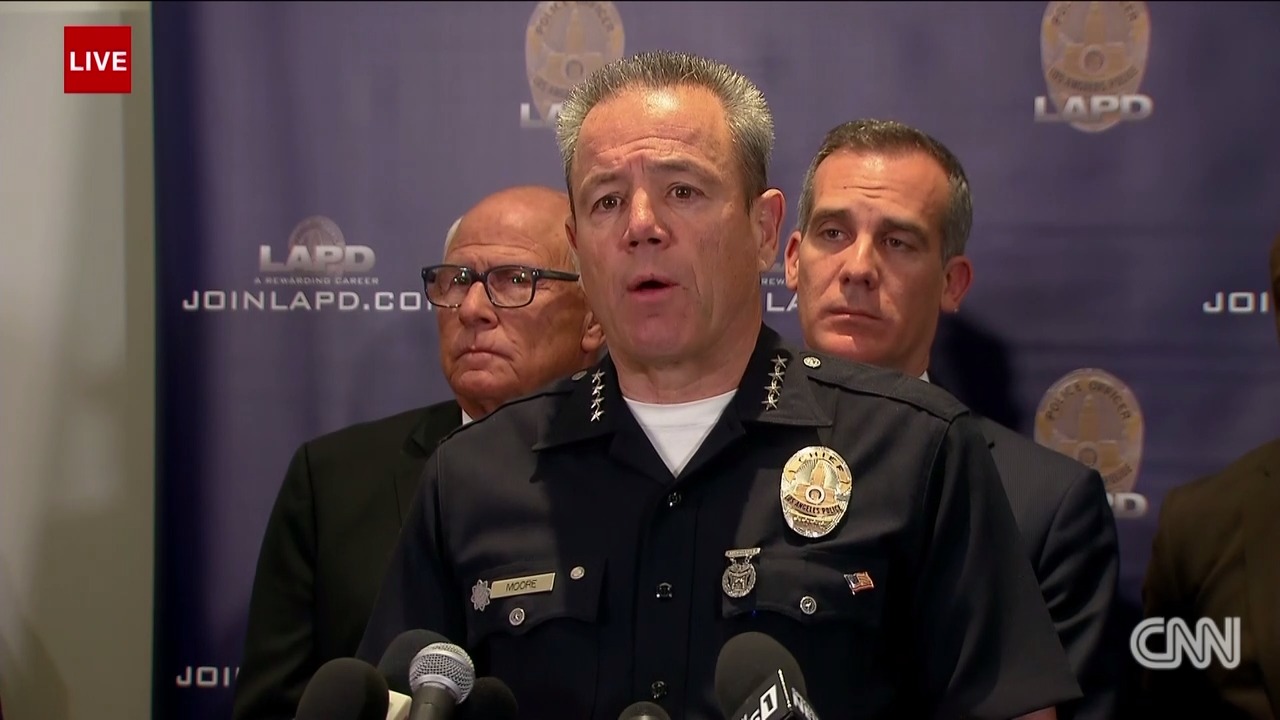 Los Angeles Police Chief Michel Moore, speaking at a news conference, had a message for the suspect wanted in the killing of Nipsey Hussle: "I ask him to surrender."
The chief added that suspect Eric Holder can find a local police department and surrender. Moore said Holder is likely watching the developments surrounding the case.
"This is a man who is of substantial risk to public safety and willing to use violence and we want to see that stop," the chief said.
Moore said police are looking for witnesses who were at the scene of the shooting or have information on the killing.
"We continue to seek the public's help in assistance," he said.
Holder was identified through surveillance video, statements and information from the community, the chief said.
"I cannot thank enough that the community is the one who is helping us solve this case," Moore said.
12:45 p.m. ET, April 2, 2019
Nipsey Hussle and suspect knew each other, police say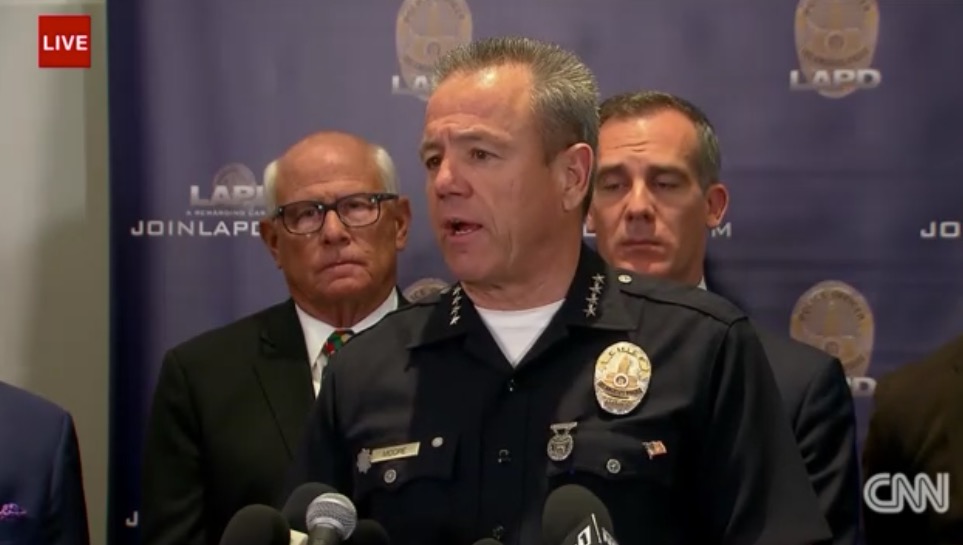 Rapper Nipsey Hussle and his suspected killer, Eric Holder, knew each other and had a dispute between them, Los Angeles Police Chief Michel Moore said at a news conference today.
Moore would not provide details about what the dispute was about, only saying, "We believe they were known to each other."
Moore said he believes with a "degree of certainty" that Holder walked up to the rapper outside his Marathon Clothing store in Los Angeles before the shooting. There, Holder "engaged in a conversation with Nipsey and the others that were there," Moore said.
Holder then left the scene and came back with a handgun, Moore said, and shot Nipsey.
12:32 p.m. ET, April 2, 2019
Nipsey Hussle was supposed to meet with officials to stop gang violence. A version of that meeting will still happen.
Before he was killed, Nipsey Hussle had scheduled a meeting with Los Angeles Police Commissioner Steve Soboroff and LAPD Chief Michel Moore on Monday to discuss ways to stop gang violence, Soboroff said on Twitter.
Soboroff — speaking today at a news conference following Nipsey's killing while wearing a "Save the Children" tie — promised that a meeting to address gang violence will still happen.
"I was ready for the meeting. I was excited for the meeting," he said.
12:46 p.m. ET, April 2, 2019
Los Angeles mayor: Nipsey Hussle's death has "sent shockwaves" across this city and globe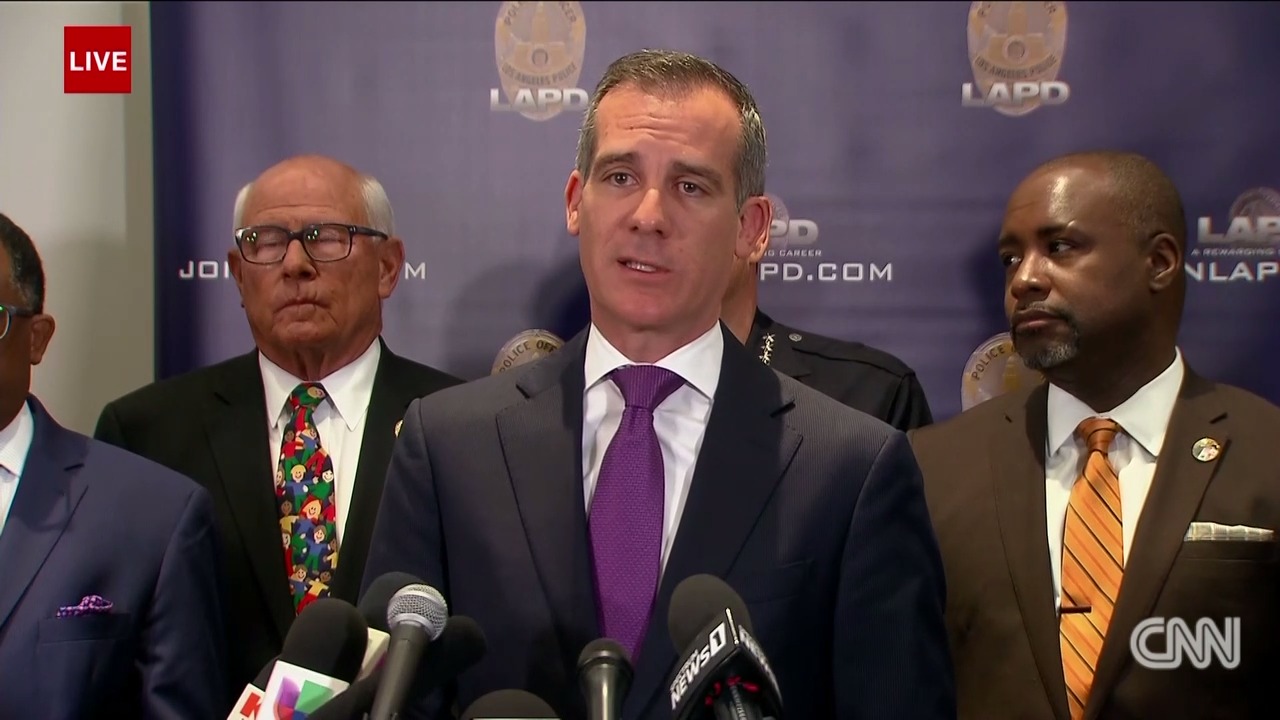 Los Angeles Mayor Eric Garcetti addressed the media Tuesday morning and praised Nipsey Hussle as "an artist who touched our city and the lives far beyond the City of Angels" and said his death "has sent shockwaves across this city, and across the globe."
He called him a brilliant artist and a "tireless advocate" for young people in the city.
Garcetti then spoke about an uptick in violence in the city and what officials were doing to stop it, mentioning 11 others who were killed in the last week.
"This is about young people of color being able to have opportunities in their lives," Garcetti said.
He also appealed for peace in the wake of the artist's killing.
"The absolute worst way to pay back Nipsey's loss is with more violence," he said. "We know there is much more love than hate, love than violence, out there."
11:31 a.m. ET, April 2, 2019
ANY MOMENT: Police give an update on Nipsey Hussle's killing
Los Angeles police are expected to hold a new conference at 11:30 a.m. ET to give an update on rapper Nispey Hussle's shooting death.
On Monday night, police announced that a suspect had been named. Eric Holder, 29, is wanted for homicide, the LAPD announced early Tuesday.
You can watch it live in the video player above (refresh this page if you don't see it).
12:01 p.m. ET, April 2, 2019
What we know about Nipsey Hussle's suspected killer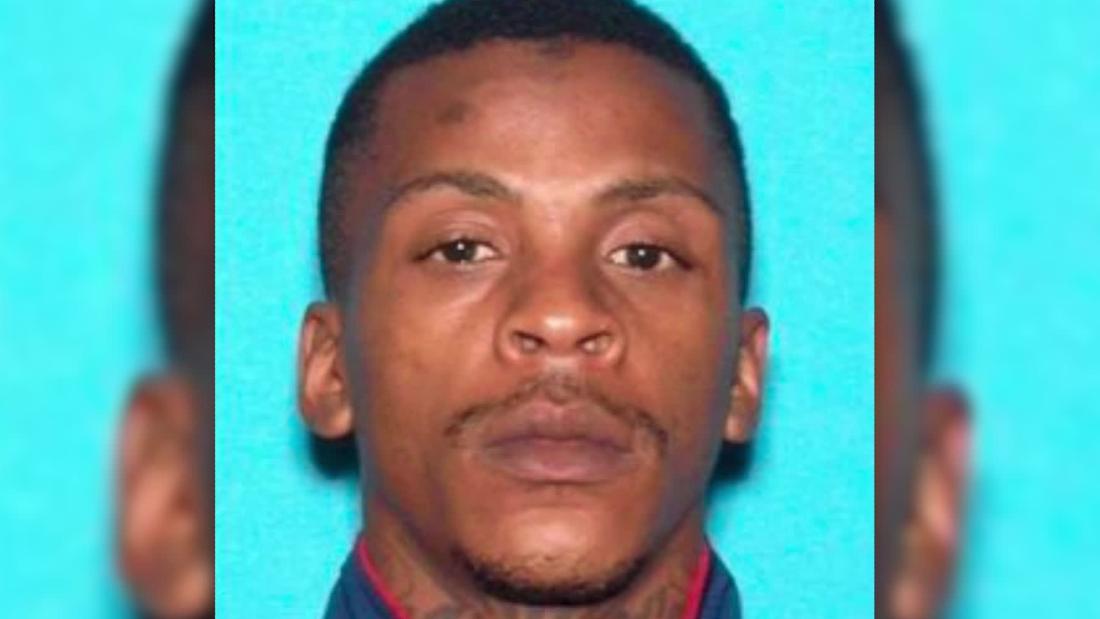 Police have named a suspect in Nipsey Hussle's shooting death. Here's what we know now:
The suspect: Eric Holder, 29, is wanted for homicide, the LAPD announced early Tuesday.
What happened: Police said Holder walked up to the rapper and two other men as they stood outside a business in a strip mall on West Slauson Boulevard. He fired multiple times and then ran to a nearby alley where a vehicle — "driven by an unidentified female" — was waiting for him, police said.
Last seen: Holder was last seen in a white, four-door, 2016 Chevy Cruze, with the California license plate 7RJD742, the police department said on Twitter.
How you can help: Police have urged anyone with information on Holder or the shooting to contact South Bureau Homicide at (323)786-5100.
11:28 a.m. ET, April 2, 2019
Nipsey Hussle vigil turns into "mass panic"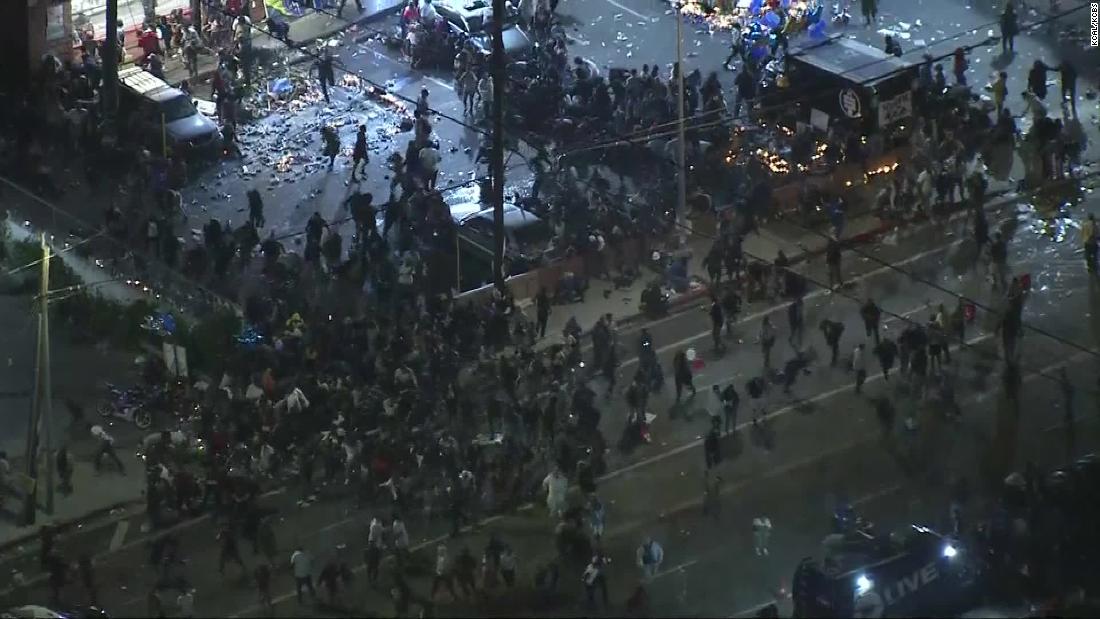 Late Monday, about 300 people gathered around a candlelight memorial in the Marathon Clothing parking lot, feet from where the rapper was shot.
There were initial reports of gunshots, but police quickly knocked down those reports. It's unclear what caused the crowd to flee, but Los Angeles police spokeswoman Meghan Aguilar described it to CNN affiliate KCAL/KCBS as "absolutely chaotic, mass panic."
"When we were watching it from footage from overhead, it was literally people scattered in all directions," she said.
At about 8:15 p.m., something caused people suddenly to run through and around the candle-and-balloon memorial and into the street, video from the affiliate showed. Police with riot gear and batons began forming containment lines.
People carried away the injured as emergency responders tended to people on the ground, the KCAL/KCBS video showed.
Some of the people present threw rocks and bottles at police officers, and at least one officer was injured, Aguilar said. At least one person was detained for disorderly conduct, she said.
Nineteen people were transported to the hospital, most of them with trample injuries, the Los Angeles Fire Department said. Two suffered critical injuries, and two more were hurt seriously. One person was hit by a car, the department said.
None of the injured suffered gunshot wounds, Los Angeles police said.