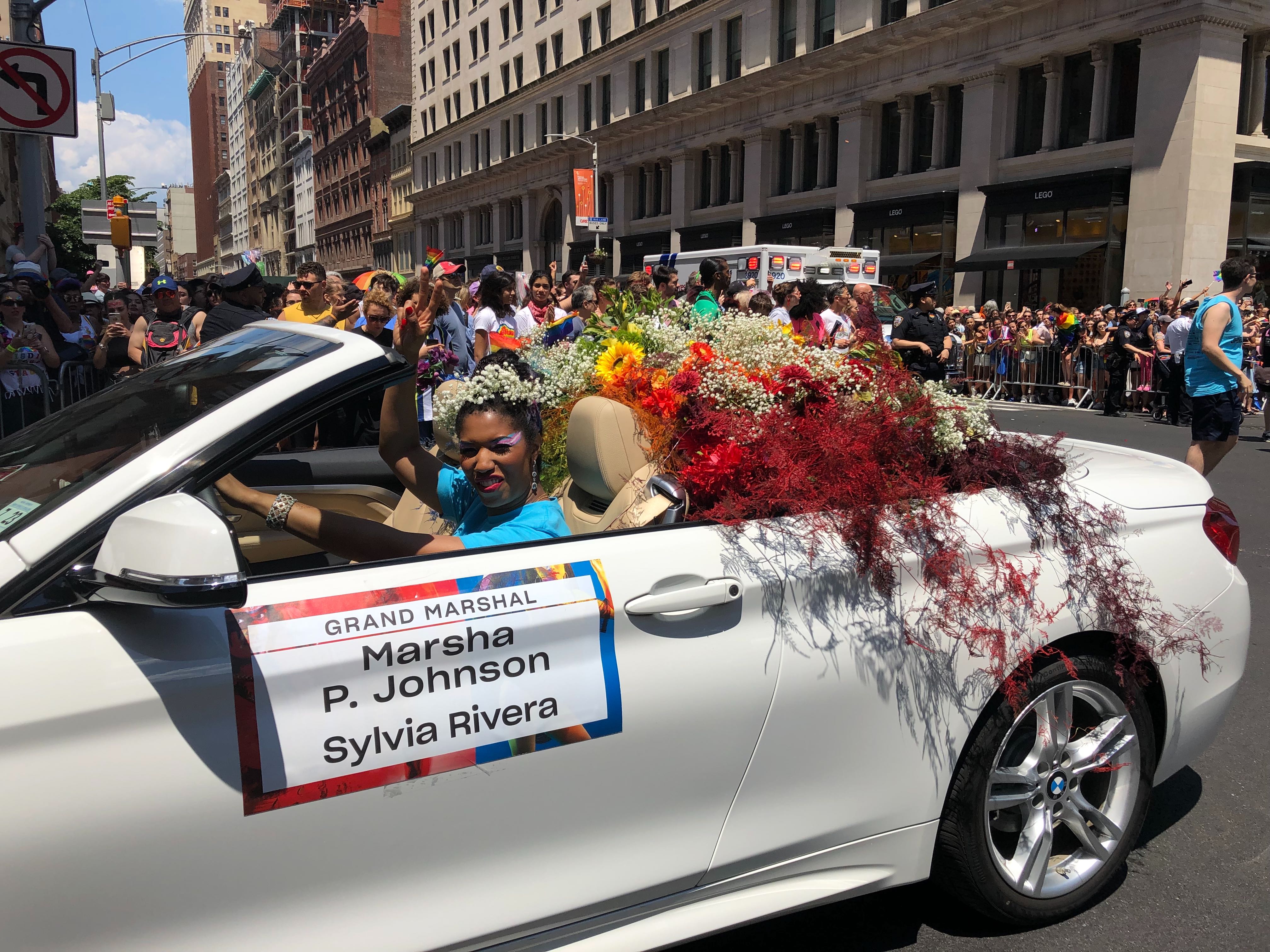 The late pioneering transgender icons Marsha P. Johnson and Sylvia Rivera are being honored as grand marshals of the parade.
Marsha P. Johnson and Sylvia Rivera were good friends who played a key role in the Stonewall uprising in 1969.
"We were ... throwing over cars and and screaming in the middle of the street 'cause we were so upset 'cause they closed that place," Johnson told historian Eric Marcus in a 1989 interview that's now been compiled into an episode for the "Making Gay History" podcast.
The two emerged from the clashes as leaders of the gay liberation movement, and helped found the group Street Transvestite Action Revolutionaries (STAR), which offered housing to homeless and transgender youth.
Johnson's dead body was found floating in the Hudson River in July 1992. Rivera died in 2002 of complications from liver cancer.