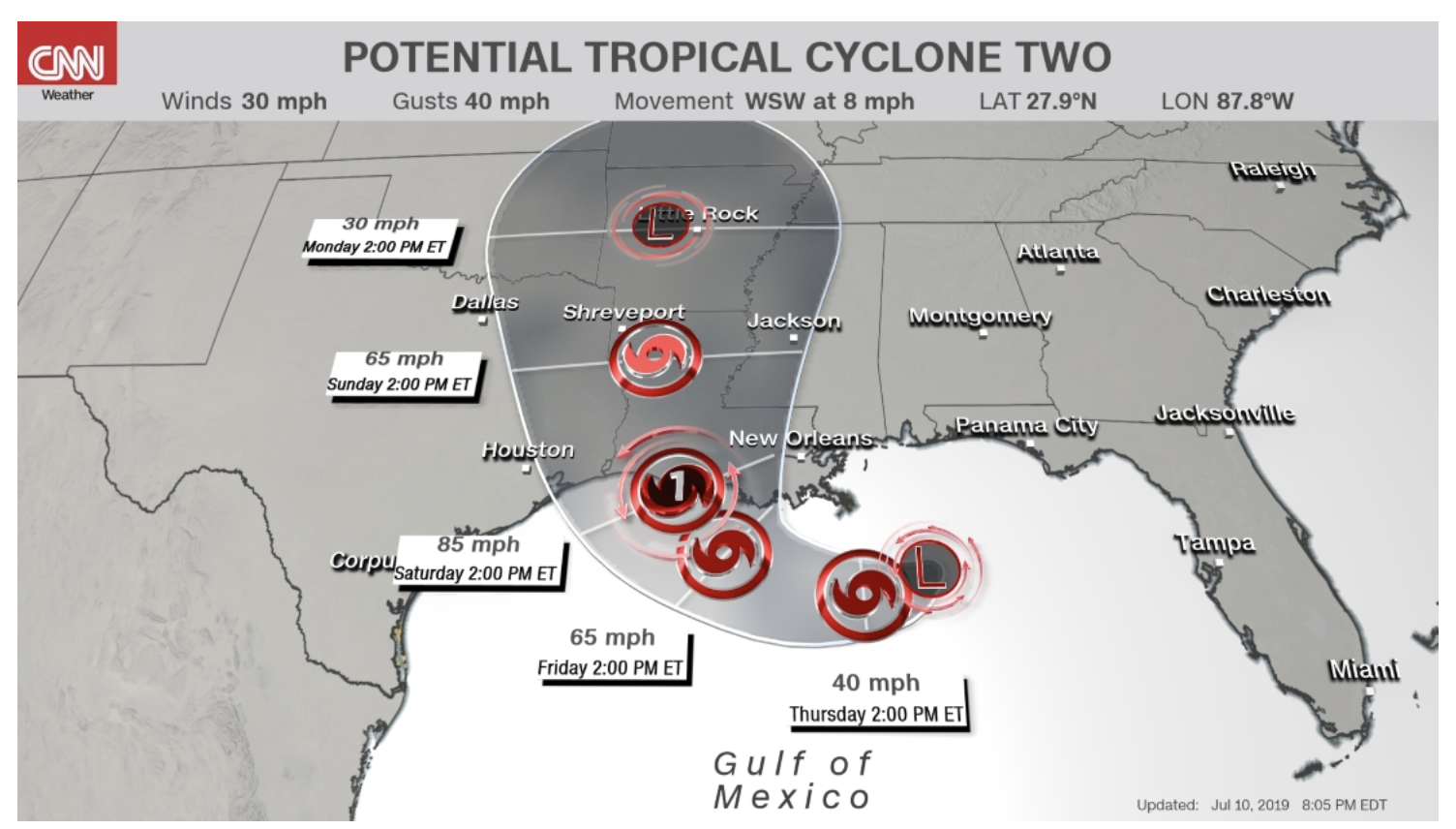 A tropical system in the Gulf of Mexico is expected to make landfall as a hurricane later this week.
We're wrapping up our live coverage, but here's what you need to know about the potential hurricane:
The storm has a name: The National Hurricane Center predicts Tropical Storm Barry will form in the Gulf of Mexico by Thursday and strengthen to a hurricane by Saturday, when it's expected to make landfall in Louisiana. It would be first tropical system to slam the US this year.
It caused flooding in New Orleans: The storm system already prompted a tornado warning and flash flood emergency, both in the New Orleans area.
The worst is yet to come: Louisiana Gov. John Bel Edwards said about 10 to 15 inches of rain could fall within 24 hours between Friday and Saturday. Edwards issued a state of emergency for the state.